For the purest and simplest form of crypto gambling look no further than dice. This game is provably fair meaning that the dice site has no input or knowledge about the next number and you can verify the legitimacy of the draw. The use of automated strategies and betting bots in pursuit of jackpots has made it a wildly attractive game.
Dice is at the core of what we do. Stake.com was founded by the creators of Primedice.com and having such a background means our customers expect nothing less but a dice game of quality. We will continue to improve our products and the user experience that comes along with them. We appreciate the award and will look to win it next year too.
---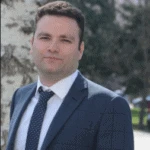 Mladen Vuckovic, Stake CEO
WHY THEY WON
Intuitive layout and great design Low min bet and high max bet Integrated betting strategies Best betting bot
Stake is the unrivalled champion of crypto dice. The site features an intuitive layout, the lowest minimum bet, and the highest maximum bet plus an impressive betting bot.
The automatic betting bot enables players to utilize a staking plan and integrated betting strategies such as Martingale, Delayed Martingale, Paroli, and D'Alembert. The fact that the bot can also be customized to create individual strategies is supremely practical.
Stake also allows players access to top-notch Stake sportsbook and casino from the same account balance, which adds to the site's tremendous utility and makes for a fantastic dice experience.
Runner up

A close second for TrustDice, whose slick dice game features both manual and autoplay features. The site is a pleasure to play on with smooth gameplay and a crisp design. The site features an impressive jackpot, and a crypto faucet and also offers players a variety of bonuses.
TrustDice fell short this year due to some betting restrictions which affect the efficacy of their customizable bot but all in all it still boasts a highly-rated dice game.
More by Nakul Shah

In 2016, I worked on my first client to help write a white paper for a crypto and blockchain project they were building, and started delving deeper into blockchain and distributed ledger technology.