Every year, the sporting calendar is updated with a multitude of incredible sporting events. It's often difficult for bettors to keep up with everything, especially if they're fans of just one sport. However, we know bettors sometimes like to step out of their comfort zone for the most prominent sporting occasions. So, our guide to the best events remaining in 2023 will make it simple to keep up with the world of sports.
In addition, we ensure bettors can find out when the event is taking place, where the organizers will hold it, the potential teams, and even some betting tips. Strap in and get ready to enjoy the best sport 2023 has to offer.
Best Sports Betting Events in 2023
US PGA
French Open
Champions League Final
Stanley Cup
NBA Finals
Tour de France
Wimbledon
Women's World Cup
US Open
World Series
1. US PGA (May 18 – 21)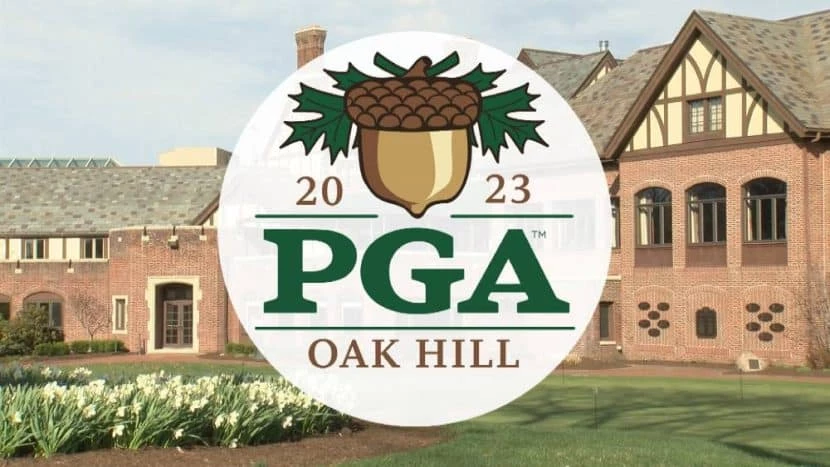 The US PGA Championship takes place every year. The PGA organizes the tournament the world's most prominent golf organization. Winning the US PGA Championship can be a significant stepping stone for players. As the event allows access to the other three majors over the year. The event was initially in August, but since 2019 it has had a May start date. The 2023 event is taking place at Oak Hill Country Club in New York between the 18th and 21st of May.
Scheffler, Thomas, and Homa are three big names entering the event, but many more will be competing. It should be an awe-inspiring event offering bettors the opportunity to place wagers on various markets. Overall winner, most birdies, and first hole-in-one are some betting options available. Bettors should look over the form of each player going into the tournament to get an idea of who is likely to have the best chance of winning the event.
Bettors new to the sport should think about speaking with experienced golf bettors. It will allow them to gain an insight into the best value bets available.
There's an excellent range of sportsbooks available for players at Bitedge. Any player looking for the best golf betting choices should read our crypto sportsbook reviews. Some of the top PGA betting sites include Stake, BC. Game, and N1 Bet.
2. French Open (May 22 – June 11)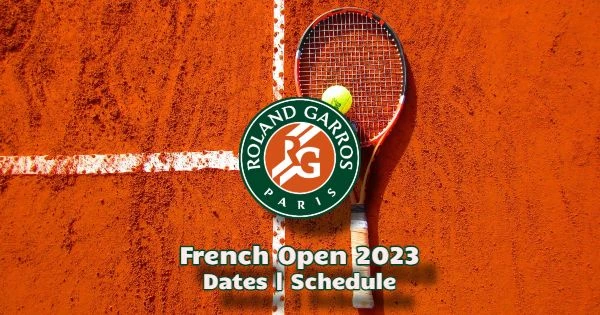 The French Open is the top tennis tournament for clay players. In fact, it's the only clay tournament included in the tennis Grand Slams and is also known as the Roland-Garros tournament due to the stadium's name. Rafael Nadal and Chris Evert hold the most titles for men's and women's respectively. It takes place between May 22nd and June 11th 2023, typically the time of year the event begins.
Nadal is the current champion but is struggling with an injury for this year's event. It would see him drop out of the top 100 players, which is unthinkable for a player at his level. However, many top players will compete at the event, giving bettors plenty of choices. The range of bets for tennis means bettors can select from a match, game or set winner and even bet on the number of sets the players will win. In addition, it provides a lot of room for in-play betting, where bettors can often find excellent value.
Current form is the best area to research going into a tennis tournament. However, bettors should also look into who is strong on clay, as the French Open is one of the few clay tournaments.
At Bitedge, it's simple to find the best sportsbooks. Our selection ensures bettors can find the top sites for tennis betting. Take some time to look through our sportsbook guides to find the most suitable crypto-betting site. Cloudbet and Sportsbet.io are two excellent tennis sportsbooks.
3. Champions League Final (June 10)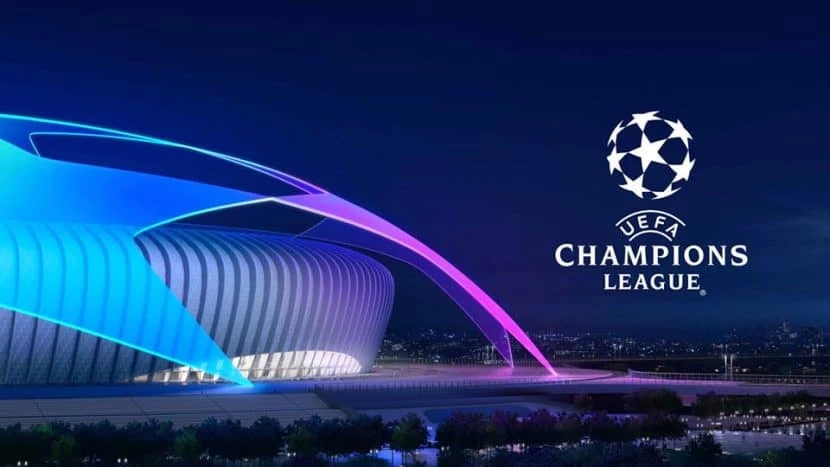 The Champions League is the pinnacle of the club soccer calendar. Seeing the top teams in Europe compete for the title of the best European team. While other continents also have similar events, the Champions League is widely regarded as the top prize for any player. It typically takes place near the end of the soccer season and is on June 10th 2023.
Inter Milan, AC Milan, Real Madrid, and Manchester City are the four teams in the semi-finals. It's difficult to predict which team will likely make it to the final, let alone who will win. While Manchester City look unbeatable at the moment, Real Madrid has a rich pedigree in the Champions League. So, it's probably safer for bettors to look at prop bets to find good value. Examples such as anytime goalscorer, first-half goals, and yellow cards could all provide good value for players.
Haaland is often a good choice for anytime goalscorer, especially with him being in such a rich vein of form.
With soccer being one of the biggest sports in the world, it makes sense to see most crypto sportsbooks offering an excellent choice. However, we feel Stake and Sportsbet.io currently provide the best soccer betting choices.
4. Stanley Cup (June)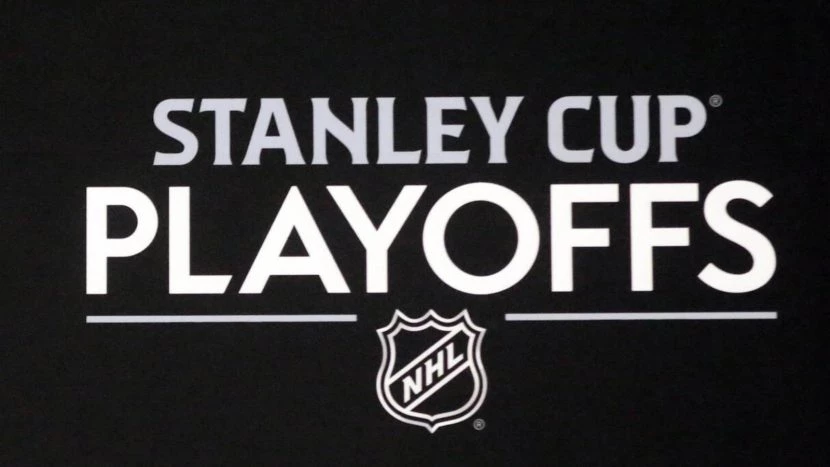 The Stanley Cup is the culmination of the Ice Hockey season. US bettors will be well aware of how the playoff system works, and the Stanley Cup is one of the most prestigious. Taking place at the end of the regular season, it sees the best teams from each conference battling it out to win the top prize in the NHL. The final will be in June, with the teams in the final selecting the venues.
It's always challenging to choose likely winners of the Stanley Cup due to the "best-of" series the playoffs use. However, bettors can bet on individual games within the series, in-game stats, and outrights. It makes it one of the best areas for betting research, so bettors should spend time trying to find the best value.
The Oilers currently look like one of the strongest teams, but bettors should take each game on its own merits. For example, betting on a team at 3-0 is statistically a poor bet, so check each game before placing a bet.
BC.Game and Stake are two fantastic crypto sportsbooks for NHL bettors. However, an excellent range of sites is available in our sportsbook section. Players can use this to find the best site for their requirements.
5. NBA Playoffs (June)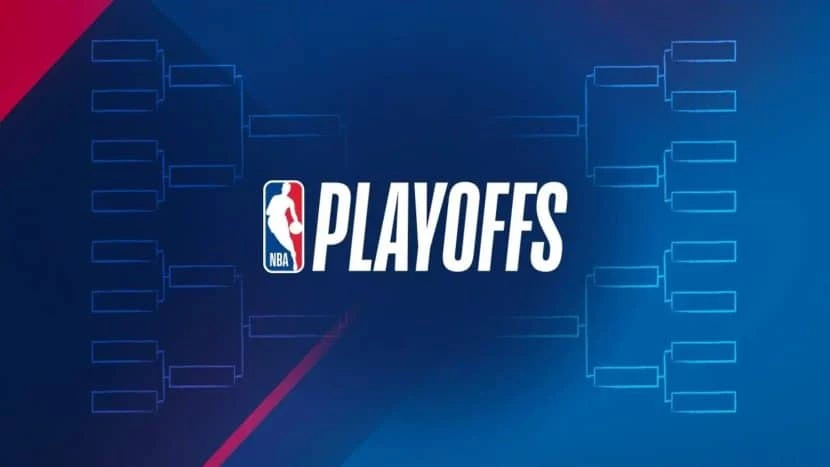 Everyone knows the NBA playoffs are where things get serious. It's perhaps only second to the Super Bowl in terms of the most significant US sporting events. Some big games are already taking place, with Curry and James going head-to-head in the next round. The finals will take place in June, so it remains to be seen which teams will be trying to get their hands on the trophy.
The Warriors are always a good shout for many points in their games. They saw a 120-100 game in their final series match with the Kings. However, bettors should always research where the best value is available. In-play betting is a solid option with basketball due to the rapid nature of the game.
Steph Curry seems to be taking his game to another level, which is incredible due to where he already was. However, coming up against Lebron in the next round could see the potential for some special bets. Again, research is vital to see what's likely here.
Bettors can find excellent basketball betting options at all of our crypto sportsbooks. Bitsler and BetFury are excellent basketball betting sites, but players can find many options here at Bitedge.
6. Tour de France (July 1 – July 23)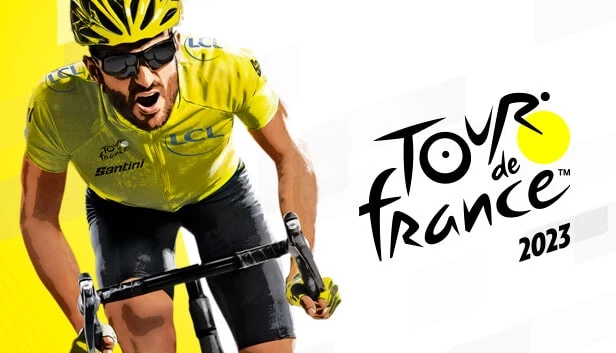 The Tour de France is the biggest cycling event on the planet. Even people who actively avoid cycling are aware of the Tour de France. It's a road race that takes riders on a tour of France, hence the name. The schedule for the event is between the 1st and 23rd of July this year, so it's almost a month of cycling action. The field can still change significantly between now and then, so it's a challenge to be specific about who will be competing.
Bettors should research who's likely to compete in the Tour de France before placing any bets. In addition, it's critical to discover which riders perform best in certain conditions. The weather can have an impact on how well someone rides. For bettors who are not experts on cycling, it's always a good idea to discuss the event with cycling fans to discover more information.
Bettors have plenty of options for betting on the Tour de France. One of the most significant betting choices is betting between stages. Bettors don't have to place a bet on the overall winner, so if a particular stage has a lot of hills, they can bet on a strong hill rider to win.
The biggest sportsbooks are the best crypto betting option for cycling bettors. Stake, BC.Game and CloudBet are fantastic choices for bettors looking for Tour de France bets. Each site has a full review available here at Bitedge.
7. Wimbledon (July 3 – July 16)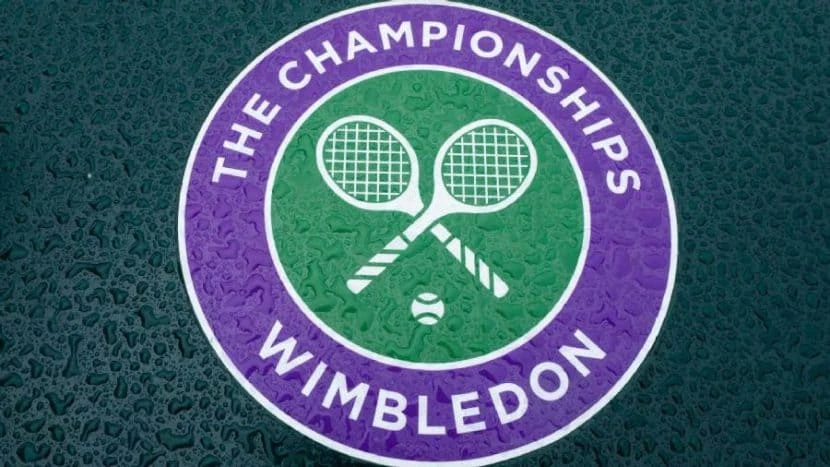 Wimbledon is, without a doubt, the most famous tennis tournament in the world. It's almost synonymous with tennis itself. So, it's no surprise it's one of the top events on our list. As one of the tennis Grand Slams, Wimbledon is a big event for most players. It takes place between the 3rd and 16th of July in 2023, so tennis fans have a solid two weeks of action. The seeds aren't ready yet, as it's too far out, but bettors should expect the most prominent names to compete.
Like the French Open, bettors must research which players are good on the surface. Wimbledon is a grass event, so grass players should perform better than clay players. Bettors can also wager on individual sets, games, or matches. It makes in-play betting one of the best ways to find good value. Researching the stats between players is also an excellent way to find an advantage, as even top players may have a weakness against specific players.
With many betting choices, tennis betting is one of the best ways to find value. As each matchup provides so many potential options, bettors should ensure they have complete research available for each game, making it easier to take advantage of in-game events.
Bitsler and CloudBet are superb crypto sportsbook options for bettors. Each site has an excellent choice of tennis betting options, so players can find the most suitable bet for each event.
8. Women's World Cup (July 10 – August 20)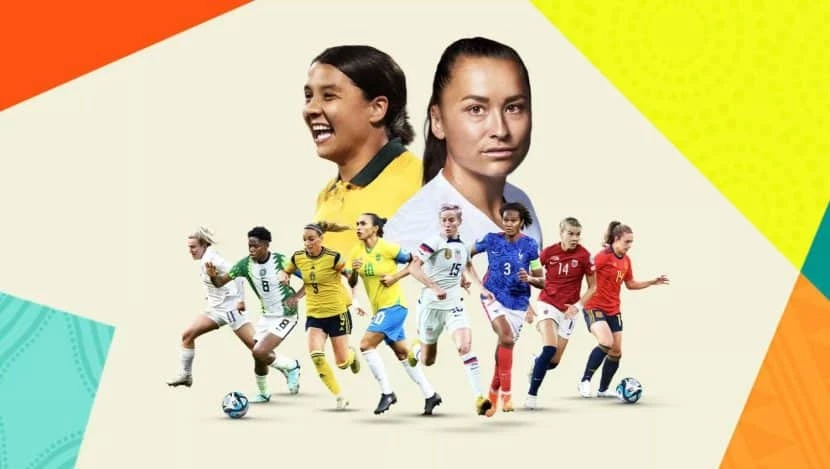 Many see the Women's World Cup as secondary to the men's, but it's catching up rapidly. As record-breaking attendance in recent years has shown, female soccer is becoming more popular. For 2023 the event takes place between July 10th and August 20th in Australia and New Zealand. The US women's team is typically one of the favorites, but many other teams have shown significant improvement, so it should be an enjoyable event.
Soccer is an excellent sport for betting due to the sheer range of betting options. Bettors can wager on almost every aspect of the game. So, each game will provide a considerable amount of potential value. As a result, bettors should look into the available stats for each game. High-scoring games could provide good value for the over/under market, while a grudge match could see good value for bets on yellow cards. It's vital to take this into account when creating a betting strategy.
Individual game betting is the best option for bettors, as the tournament as a whole is too unpredictable. Bettors should research each game and look to find value from there.
Many crypto sportsbooks provide excellent soccer betting options. Our choice makes it simple for players to find the best site. Sportsbet.io and Stake offer superb options, which include an excellent market selection.
9. US Open (August 28 – September 10)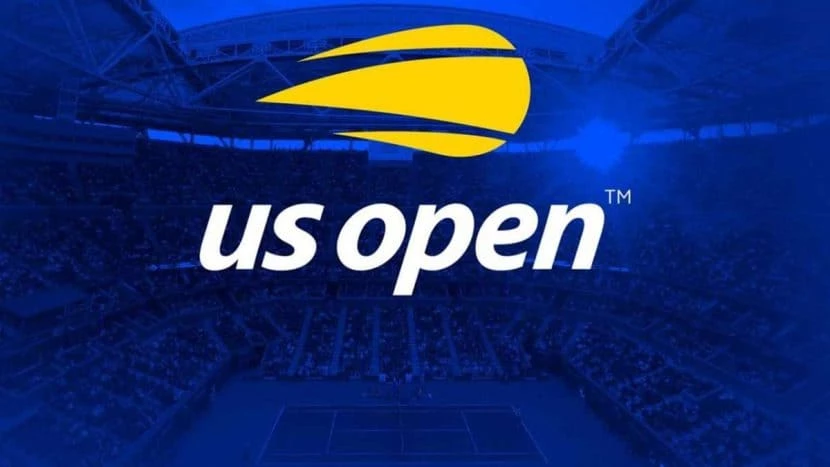 The US Open is the biggest tennis event in the US calendar. It's a grass event, so it provides a similar experience to Wimbledon, with arguably less prestige. Despite this, it's still a Grand Slam and is still a massive event on the tennis calendar. The event occurs between August 28th and September 10th in New York.
Obviously, tennis is one of the most popular events for betting. A wide choice of different markets makes it an excellent sport to find good value. However, bettors should ensure they carry out appropriate research first. Betting on a solid market without research is the fastest way to lose money. Bettors should find the best market for each match through research.
Individual sets through in-play betting are one of the best ways to place tennis bets. Bettors can watch the ebb and flow of the game and, from there, decide on the most likely outcome. Using this method is a superb way to find good value, as bookies often can't keep up with changes in the game state.
We feel BC.Game provides the best overall tennis betting experience for the US Open. However, there are many other crypto sportsbooks which offer an excellent experience. Our sportsbook reviews are a superb starting point for discovering the most suitable sites.
10. The World Series (October)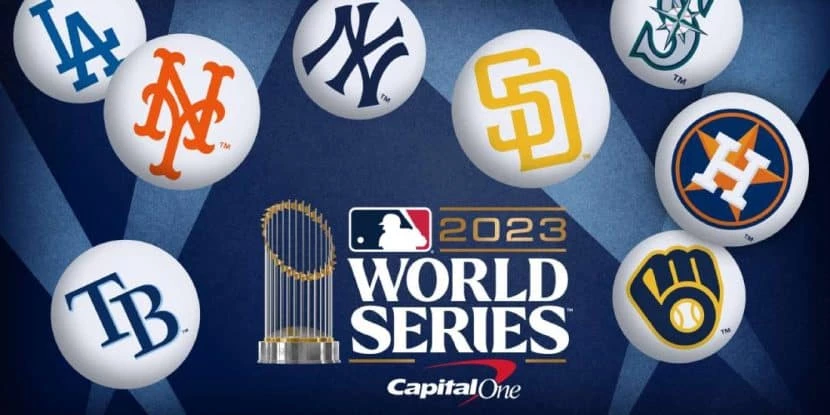 The World Series has a name that can often confuse. It's the playoffs for the MLB, so it only includes US teams. Despite this, it's still one of the most significant events in the sporting calendar. There's little information about venues at the moment, as the playoffs haven't even begun, but we know it will take place in October.
Baseball is an often overlooked sport for betting. Players don't fully understand what it can offer. However, some incredible markets are available to players, especially those willing to spend time on research. Outs, catches, runs, strikes, bunts, and almost any part of the game are options. It means players with access to stats can find excellent value.
Players should try to understand the game before betting. Chat with fans to fully recognize what is taking place. From there, analyzing the stats will make finding the best value bets easier.
There is an excellent selection of different crypto sportsbooks for baseball betting. Bitsler and Stake provide two top experiences, but players can learn about various options using our crypto sportsbook reviews.
Conclusion
The sporting calendar changes yearly. With so many fantastic sports events, bettors have more choices than ever. Our guide makes it easy for players to pick the best events while knowing when they are taking place. From there, we also make it simple for bettors to choose the best bets and best crypto sportsbooks. There's such a significant selection for both, it can be challenging to find the most suitable option. Our guide makes it a simple task.
Any bettors looking for the most significant sporting events of 2023 can add to their calendar with our guide.
FAQs
Where can I find a list of upcoming sports events?
Our guide lists the top ten events for the current year. Here bettors can find the best events with the best betting options.
What are the major sporting events to bet on?
Plenty of big tennis, soccer, and golf tournaments are coming up. On top of this, there's also the NBA and NHL playoffs. It ensures bettors have a range of options with some significant events to bet on.
What are the upcoming sports events in world sports?
The US PGA Championship, French Open, and Champions League are the events coming up soonest.
Is it legal to bet on popular sporting events with crypto?
Yes, it is. As long as crypto and betting are legal within a jurisdiction, betting on sporting events is legal. However, some countries don't allow sports betting, so it is crucial to research whether it's legal before placing a bet.
More by Vlad Hategan

In my career, I wrote for companies like Daily Coin or Crypto Banter while also writing social media content for a number of projects - including NFTs and tokens.