Here are the 13 best sports documentaries ever, in order of their Rotten Tomatoes score. They all have seeded torrents available so let the binge-watching begin! Let us know in the comments if we missed any.
If you're after something lighter then check out our recommendations for:
OJ Made in America
Rotten Tomatoes rating 100%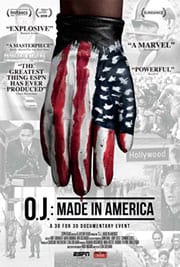 O.J. Simpson's eventful life is laid out in this 5 part ESPN 30 for 30 series. From his rise in American football right through to his murder and robbery trials. Using interviews, news footage and archival video you learn about the rise and fall of one of America's most controversial sportsmen. This is a comprehensive and powerful series which will have you saying "Just one more episode…" as it lays bare America's struggles with race, class and gender. If you don't have an opinion on O.J. Simpson yet, you will after this. There is also an excellent 10-part TV dramatization titled The People v. O. J. Simpson.
Salute
Rotten Tomatoes rating 100%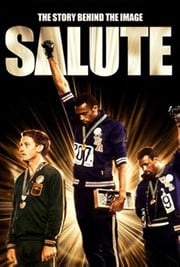 The image of Tommie Smith and John Carlos with black fists raised on the Olympic podium at Mexico '68 is one of the most famous in sporting history. However the silver medal winner, Australian Peter Norman, is rarely mentioned. Salute tells the story from Norman's point of view, how he supported Smith and Carlos and won the respect of the American civil right movement. The story illustrates the tumultuous struggles of the time and how the athletes used their platform to promote equality and human rights. Linking in a thrilling 200m Olympic final.
Hoop Dreams
Rotten Tomatoes rating 98%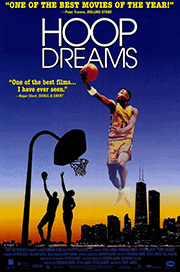 An epic 3-hour story, shot over 5 years, following 2 teenage basketball hopefuls from Chicago. Both aspire to be NBA stars, and this documentary displays the beautiful ups and the crushing lows on their journeys. The film was originally supposed to be just 30 minutes, but the producers ended up with a masterful long piece about an almighty struggle. Injuries, home and school problems, on-field heroics and failures – this really does have it all.
The Two Escobars
Rotten Tomatoes rating 97%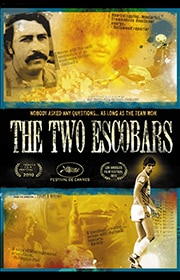 Andrés Escobar was brutally murdered after his own goal secured Colombia's exit from the 1994 World Cup. This absorbing tale looks at the contributing political landscape and the massive influence of infamous drug lord Pablo Escobar. Part of ESPN's 30 for 30 series, "The Two Escobars" is a great watch with a wealth of archival footage adding depth to an episode which is hard to believe. Interviews with a number of the Colombian '94 World Cup squad, and friends and family of Pablo Escobar give the documentary authenticity.
Senna
Rotten Tomatoes rating 95%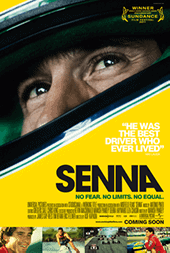 Regarded by many as the greatest driver ever, Ayrton Senna's life was tragically cut short. This feature tells the story of a man who took his sport by storm using a wealth of interviews and footage from his career. His intense rivalry with teammate Alain Prost is gripping, his title wins thrilling and the final moments before his crash in Imola are chilling. A film which can be enjoyed even if you're not a motor racing fan.
Sonicsgate: Requiem for a Team
Rotten Tomatoes rating 95%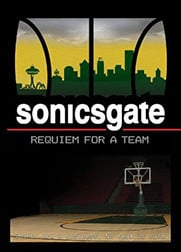 The Seattle SuperSonics had a rich history in their city, before a controversial move to Oklahoma in 2008. We follow the story of a protracted legal battle to relocate the team, with scandalous lies from the Sonics' owners on one side and a lot of anger from the city on the other. Insiders Gary Payton, George Karl and Wally Walker tell their version of events, while multiple fans give a feel for how important their team was to them, their community and the city. The ruthless side of business and the NBA are on full display in this fantastic documentary. You can watch the full Sonicsgate film for free on YouTube.
Fire in Babylon
Rotten Tomatoes rating 91%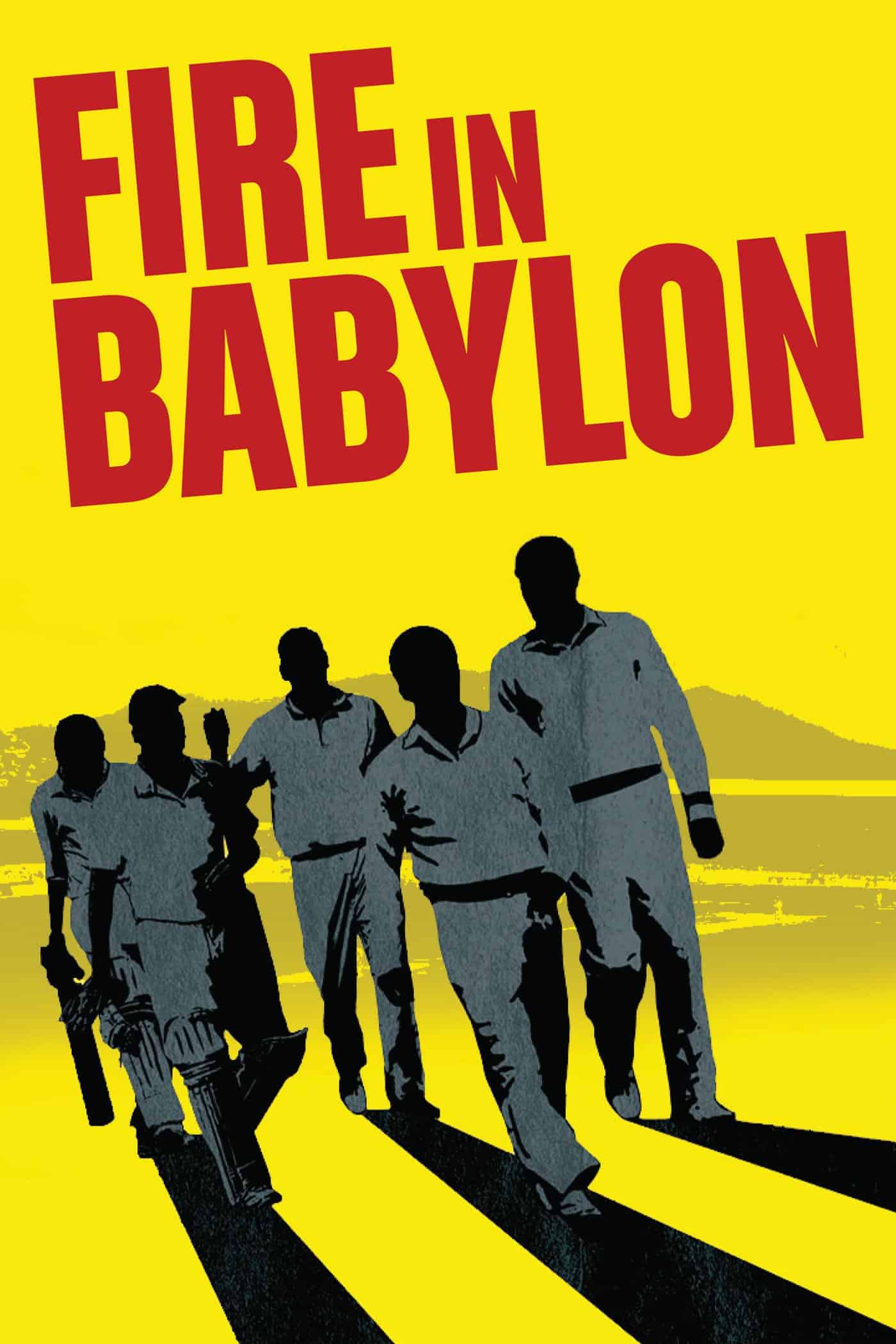 The West Indian cricket team of the late 70s and 80s dominated the sport for over a decade. They represented their region with flair, skill, drama and aggression. With many players coming from poverty and a cricket program with a fraction of the funding, resources and support that privileged nations like England and Australia enjoyed, this is a try underdog story. A particularly poignant chapter is when some players took the money to join a breakaway tour of apartheid South Africa while others upheld the international sporting boycott. As proud and intelligent black men in what had been a white man's game, the players who indirectly supported the apartheid government feel guilty and regret it to this day.
The U
Rotten Tomatoes rating 85%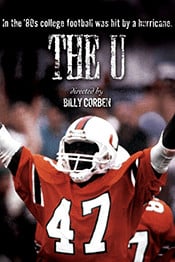 Miami Hurricanes' rise and fall is wonderfully pieced together in this ESPN 30 for 30 show. A one-of-a-kind team, the 'Canes delighted and disgusted fans around the nation. While they divided opinions off the field, they left no doubt about their on-field talent and created a football dynasty. Anecdotes come from a raft of former players, managers, staff and of course rapper Luther Campbell. They discuss the crimes, media outrage, stories of illegal payments and their fantastic success on the gridiron.
Freedom's Fury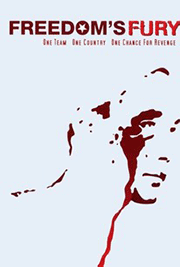 The 1956 Olympic water polo semi-final between Hungary and USSR was one of the bloodiest matches in the history of the games. Played against a backdrop of war between the 2 nations. This documentary follows the journey of the great Hungarian water polo team, alongside the tragic and bloody Hungarian Revolution. Stories from players of both sides add insight and depth to this moving feature. Don't let the underwhelming trailer put you off, executive producer Quentin Tarantino calls this "the best-untold story ever". The Hungarian film Children of Glory tells the same story and is well worth its 92% rating at Rotten Tomatoes.
Hillsborough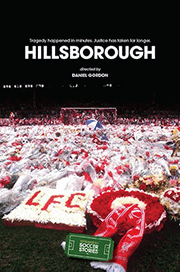 The Hillsborough disaster is one of the greatest tragedies to take place in British soccer. But the pain and suffering of the families and friends of victims didn't end there. This chilling ESPN 30 for 30 and BBC co-production gives a range of eyewitness reports and tales from people directly involved. It highlights the large police cover-up that followed in a shameful event for British police and media. The 27-year battle for justice was long and arduous for Liverpool supporters, and this documentary sums it up poignantly from start to finish.
Untold: Breaking Point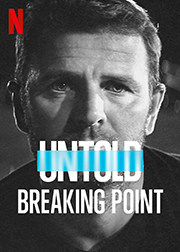 This episode of Netflix's Untold series follows the extreme pressure that top-ranking American tennis players faced when the USA stopped producing Grand Slam winners. The documentary focuses on Mardy Fish who fought his way to the top only to bow out at the 2012 US Open quarterfinals due to mental strain which was later diagnosed as an acute case of anxiety disorder. Fish candidly talks about his physical and mental battle from teenager to adult. It's a poignant examination of how the stresses of professional sports can have an adverse effect on athletes. The documentary also casts a light on how Fish created awareness about mental health and how he salvaged his tennis career.
Untold: Malice at the Palace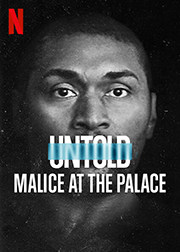 Malice at the Palace brilliantly documents and analyses the far-reaching effects a single action had on numerous NBA players and fans alike. The gripping documentary focuses on the melee involving the Indiana Pacers and Detroit Pistons and the Pistons' fans in 2014. The documentary looks at the impact the media had on proceedings and the swift and vengeful retribution of then NBA Commissioner David Stern to appease the fans. The addition of archival footage makes for a compelling story that highlights the miscarriage of justice, the players' personal struggles, disappointments, betrayals, and their unrelenting comradery.
Bad Sport: Hoop Schemes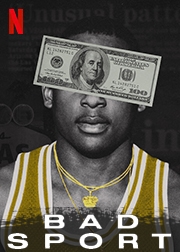 The first instalment of Netflix's slick standalone documentary series, Bad Sport paints a disturbing portrait of the powerless being corrupted by the powerful. Largely told by the people central to the story, Steven 'Hedake' Smith and Isaac Burton conspired with a bookmaker and an unscrupulous bond trader to shave points in a series of college basketball games. Millions of dollars were bet on Arizona State University basketball games which finally led to 44 line changes in a single day. The abnormal activity was investigated by the FBI which led to several arrests and imprisonments. The narrative is somewhat disingenuous, as one may argue the college athletics system was the true villain in this scandal.
Bad Sport: Fallen Idol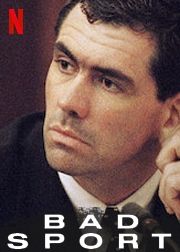 This episode of Netflix's Bad Sport series follows the rise and fall of one of South Africa's most iconic cricketers. Hansie Cronje championed the integration of players of color in the national team and was hailed by Nelson Mandela as one of the best cricket captains for his part in unifying the country through sport. Cronje's highly publicised demise came after the Delhi police accused him of match-fixing. During the King Commission inquiry, it was revealed that he accepted bribes from bookmakers and tried to corrupt 2 young players of color, Henry Williams and Herschelle Gibbs. The episode skims a lot of the finer details but tells the tragic story of a once bright light that was snuffed out too early.