I traveled to Australia's Word Cup qualification playoffs against Syria and Honduras as well as Australia's games at World Cup in Russia. I paid for it all with crypto I won betting on the games! See the introductory post for details.
These are my original images from the project.
Part 1 – Asian qualifying playoff: Australia vs Syria
1st-leg in Melaka, Malaysia

Syria's "home" game was played in Malaysia due to the security problems in Syria.
---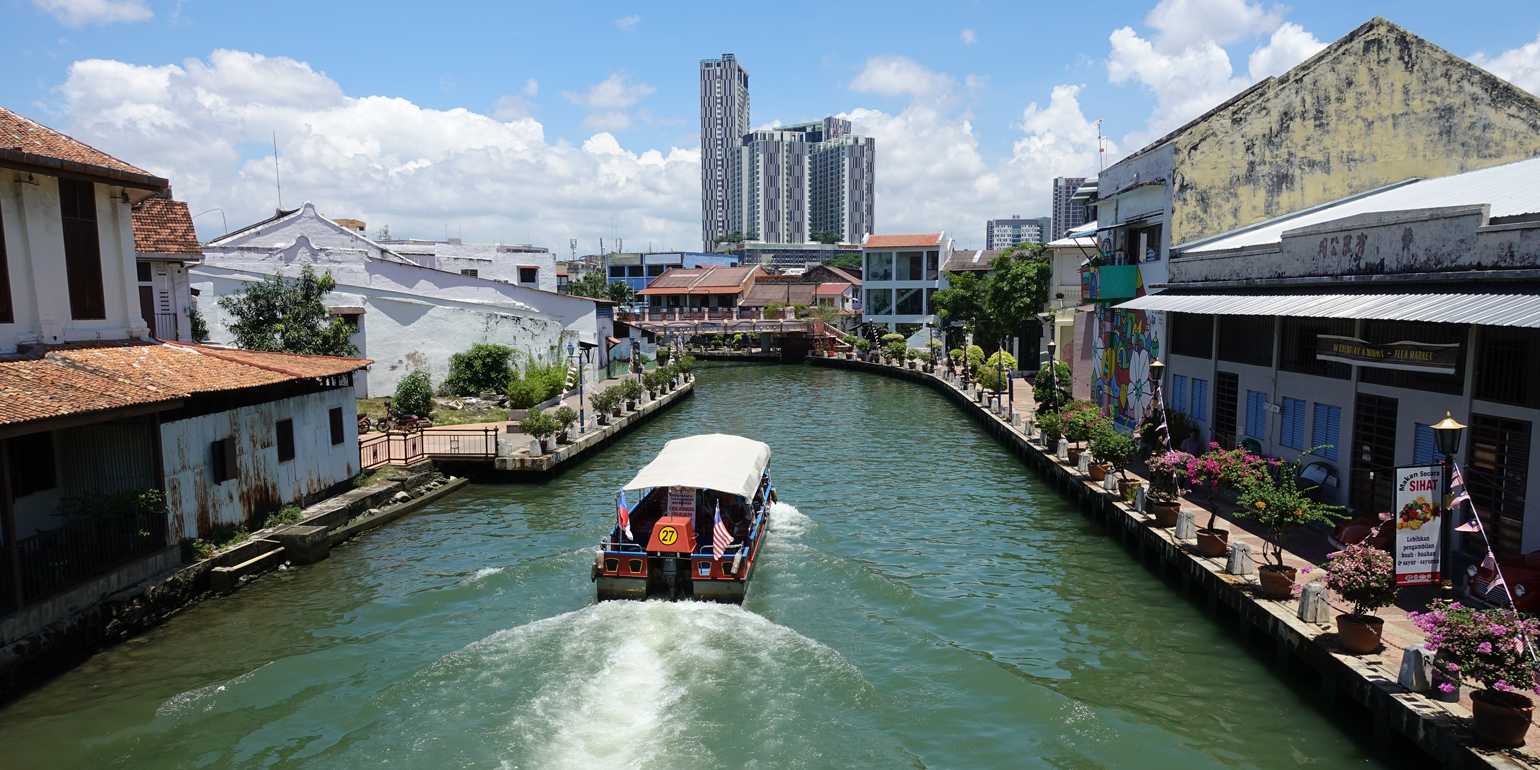 Melaka is a vibrant living old Asian colonial town. It's full of character and is not a tourist trap.
---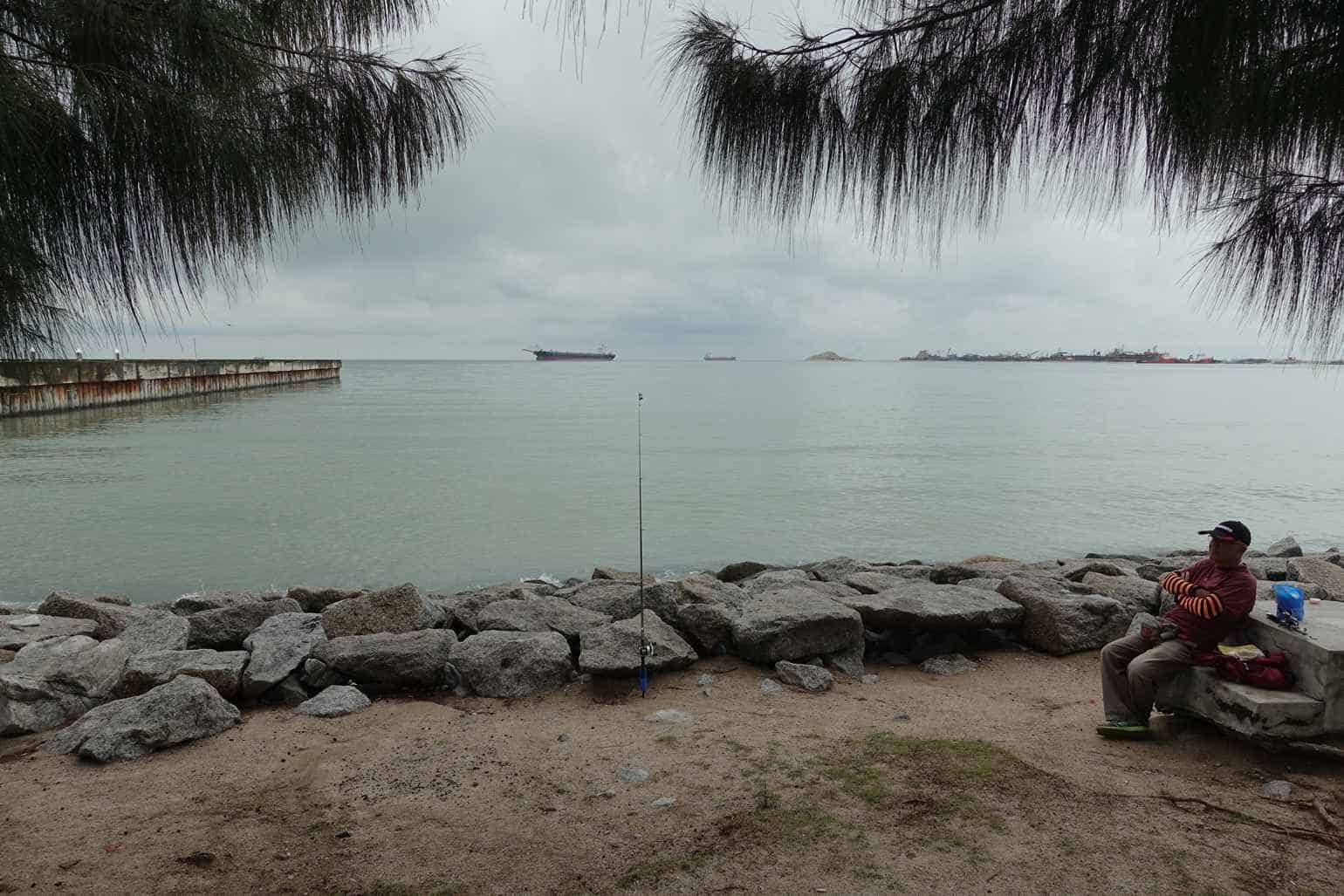 The strait of Malacca is one of the most economically important places on earth. About 25% of the world's shipping cargo comes through here.
---
2nd-leg in Sydney, Australia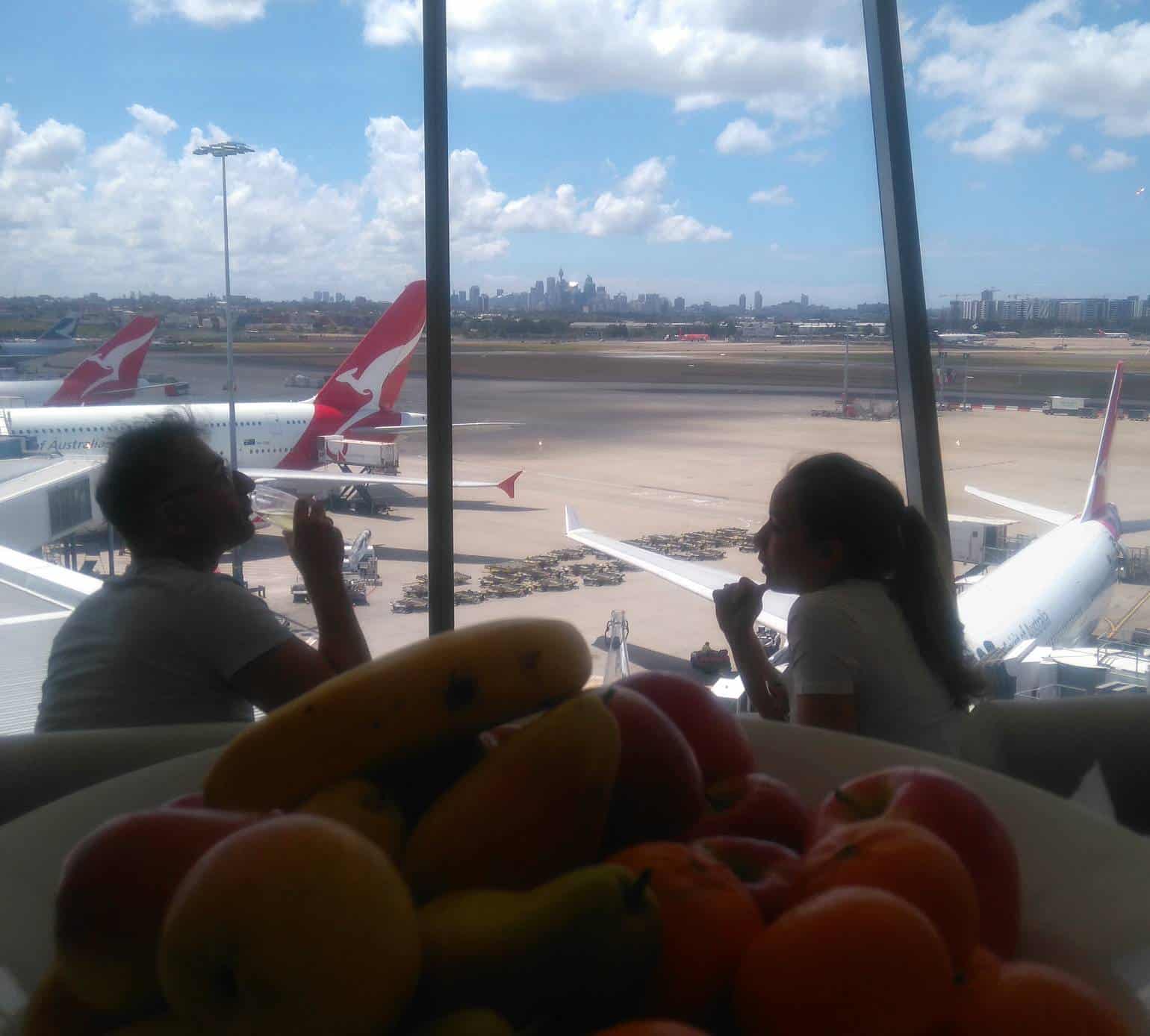 Qantas is more than just a way to get from A to B.
---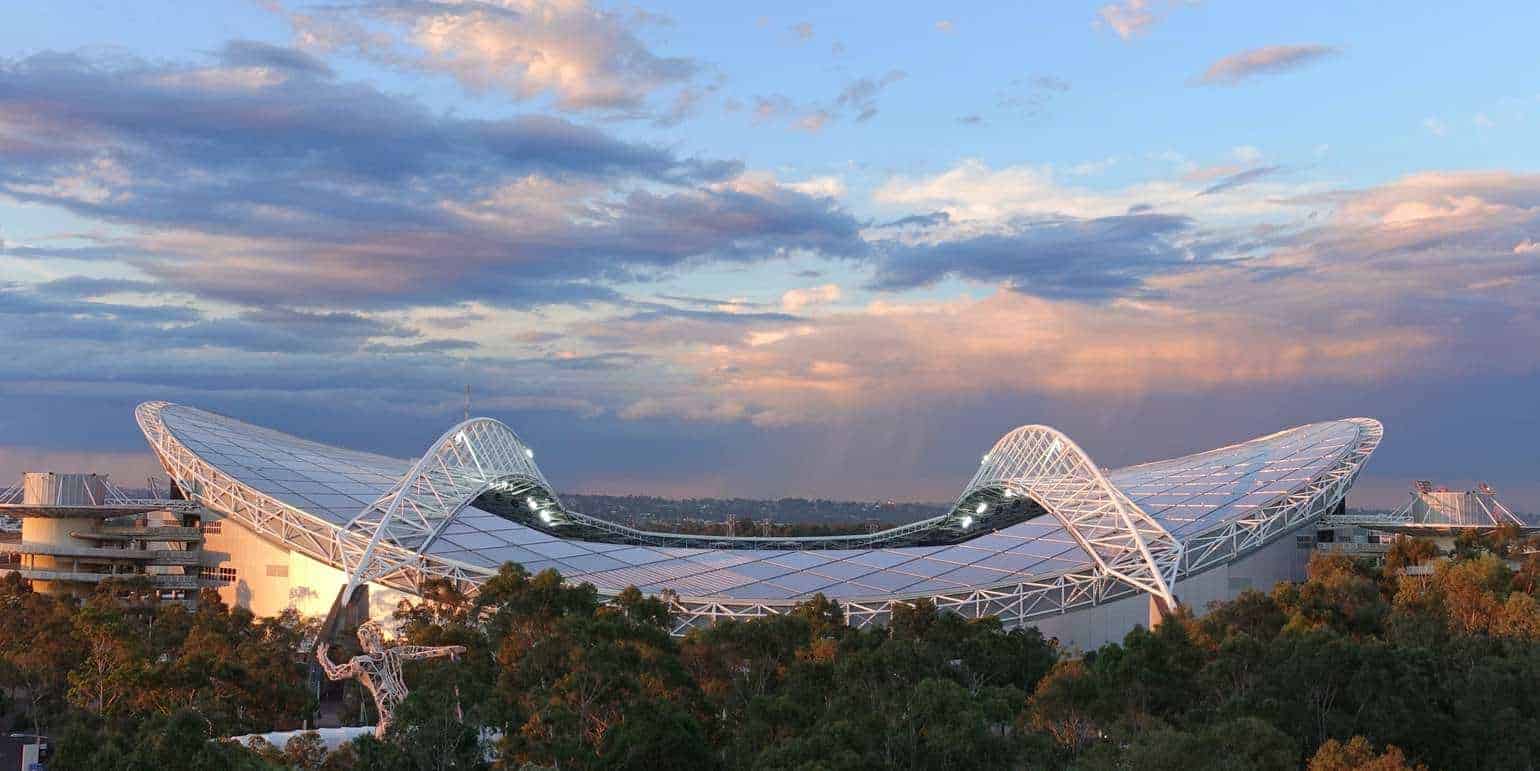 Stadium Australia was built for the 2000 Olympic Games. Its capacity is 83,000.
---
Part 2 – Intercontinental playoff: Australia vs Honduras
1st-leg in San Pedro Sula, Honduras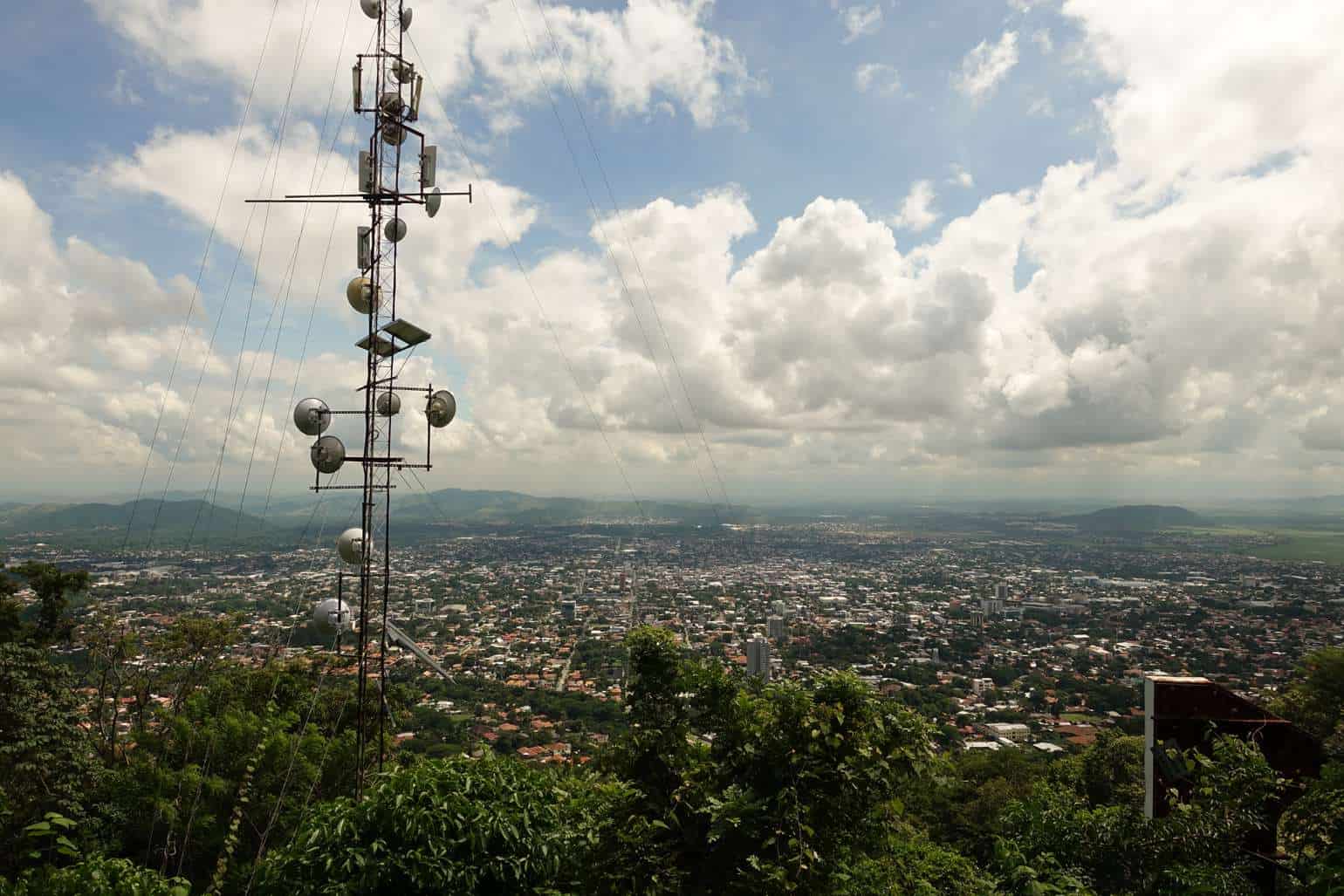 Cue Narcos theme music.
---
2nd-leg in Sydney, Australia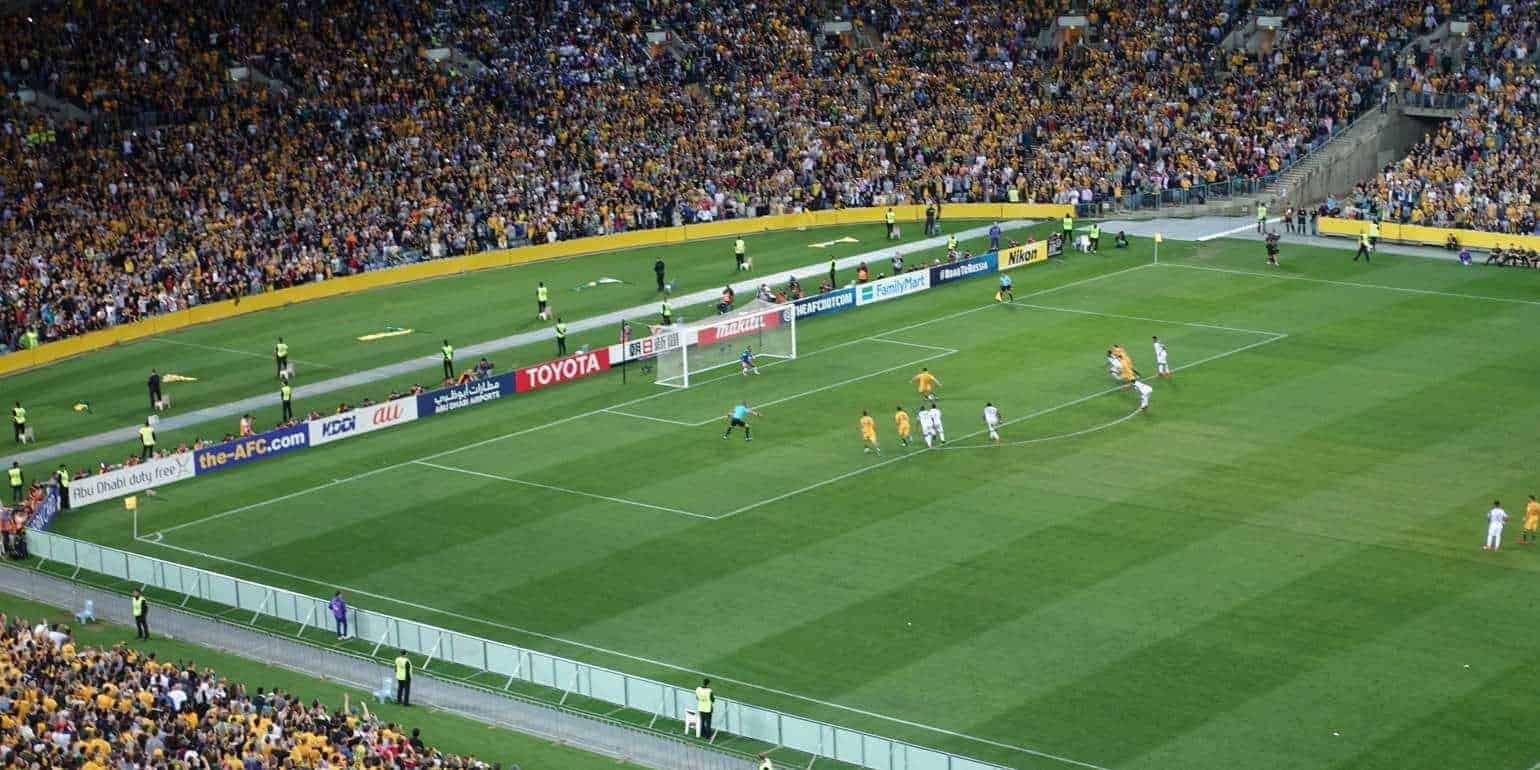 All 3 Australia goals were from set pieces.
---
Part 3 – World Cup Final
Matchday 1 in Kazan, Russia

Kazan is a nice, comfortable city by the river, that blends tradition and modernity.
---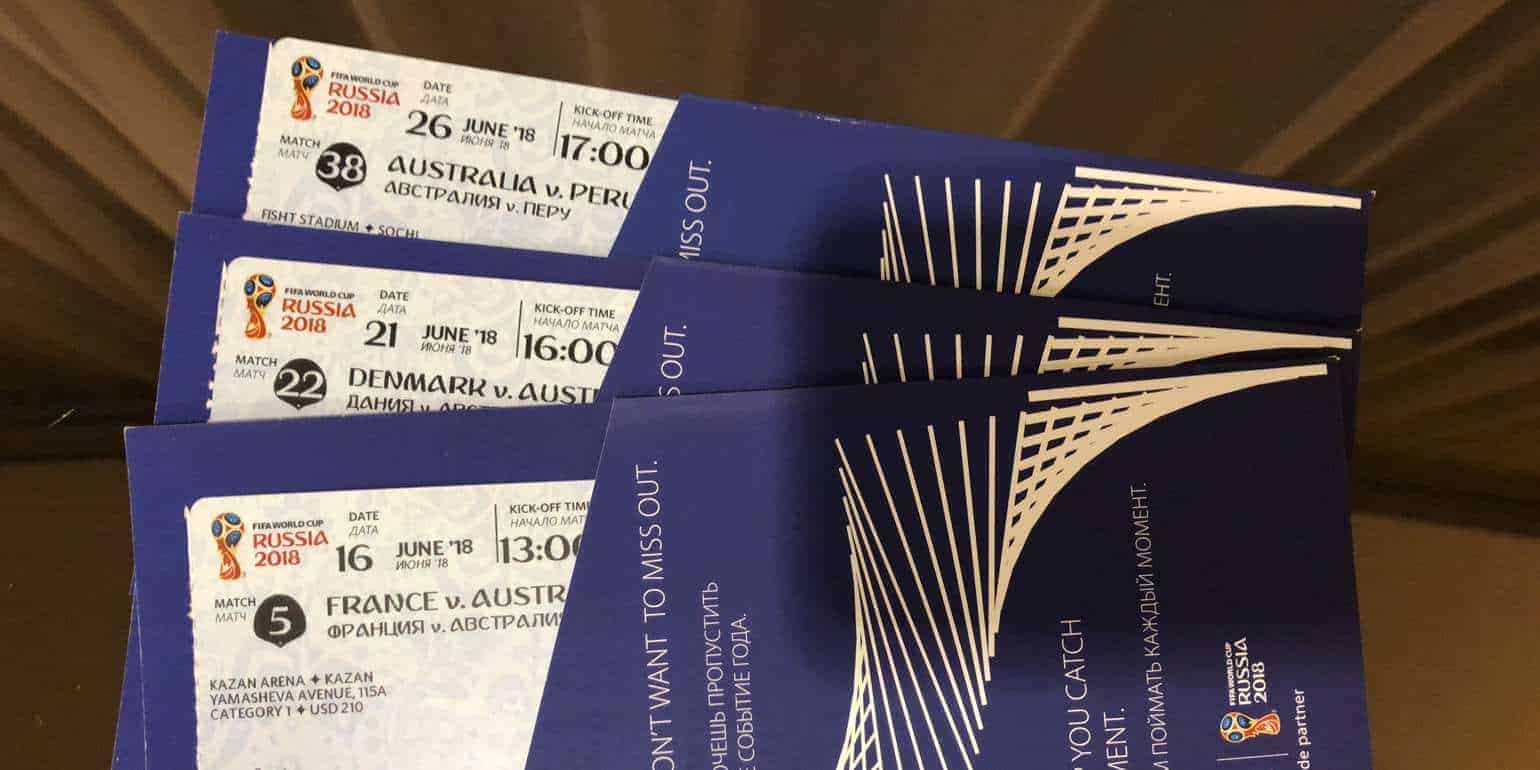 Tickets for all 3 Australia group games, I'm excited!
---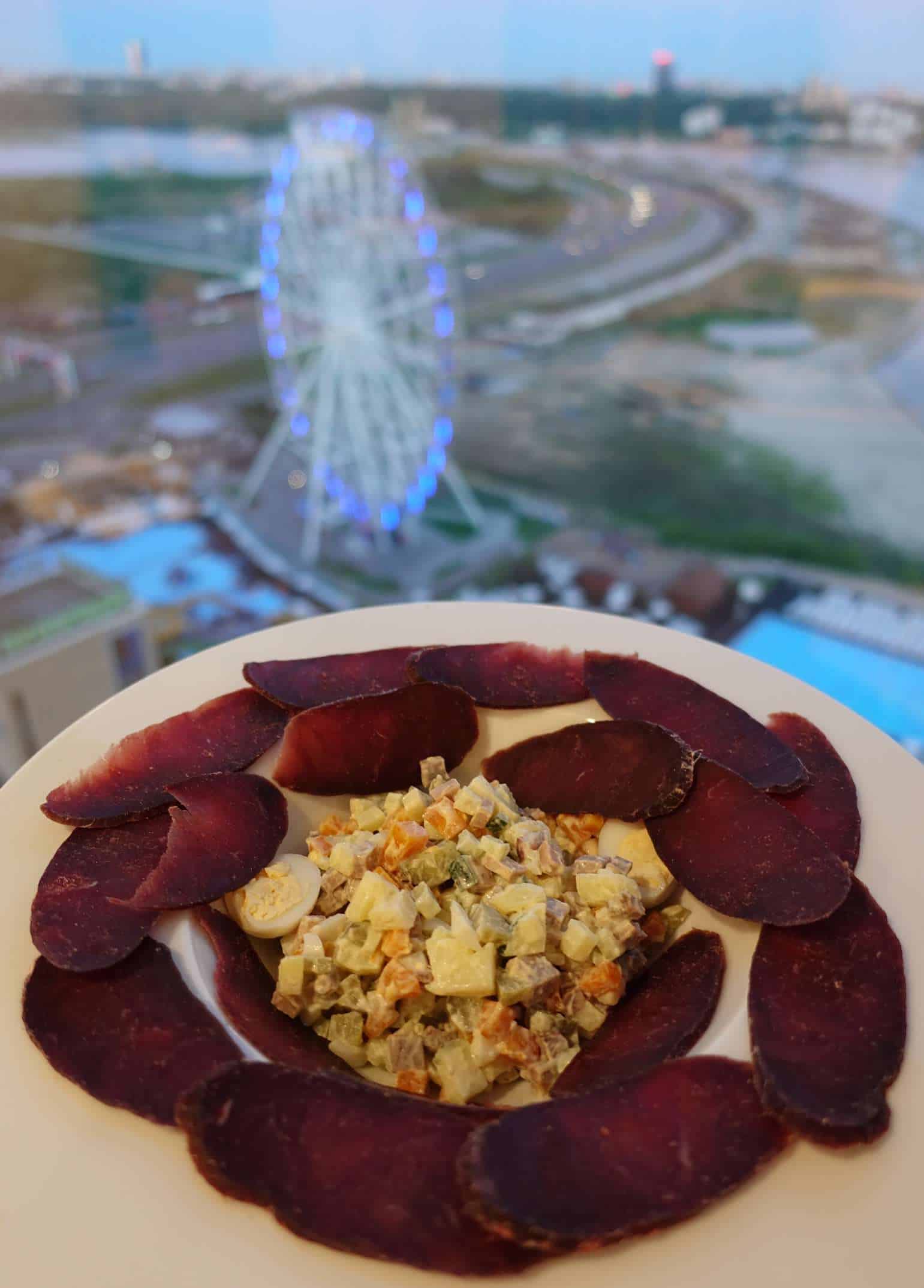 My first time trying traditional Russian delicacies of dry cured horse meet and Olivier Salad. Both delicious!
---
Matchday 2 in Samara, Russia

Samara was a closed city until the 90s and it is still completely off of the tourist trail. Its on the Volga river and feels like the "real" Russia, or even Soviet Union!
---

Samara Arena is brand new and magnificent, although it's a bit far from town.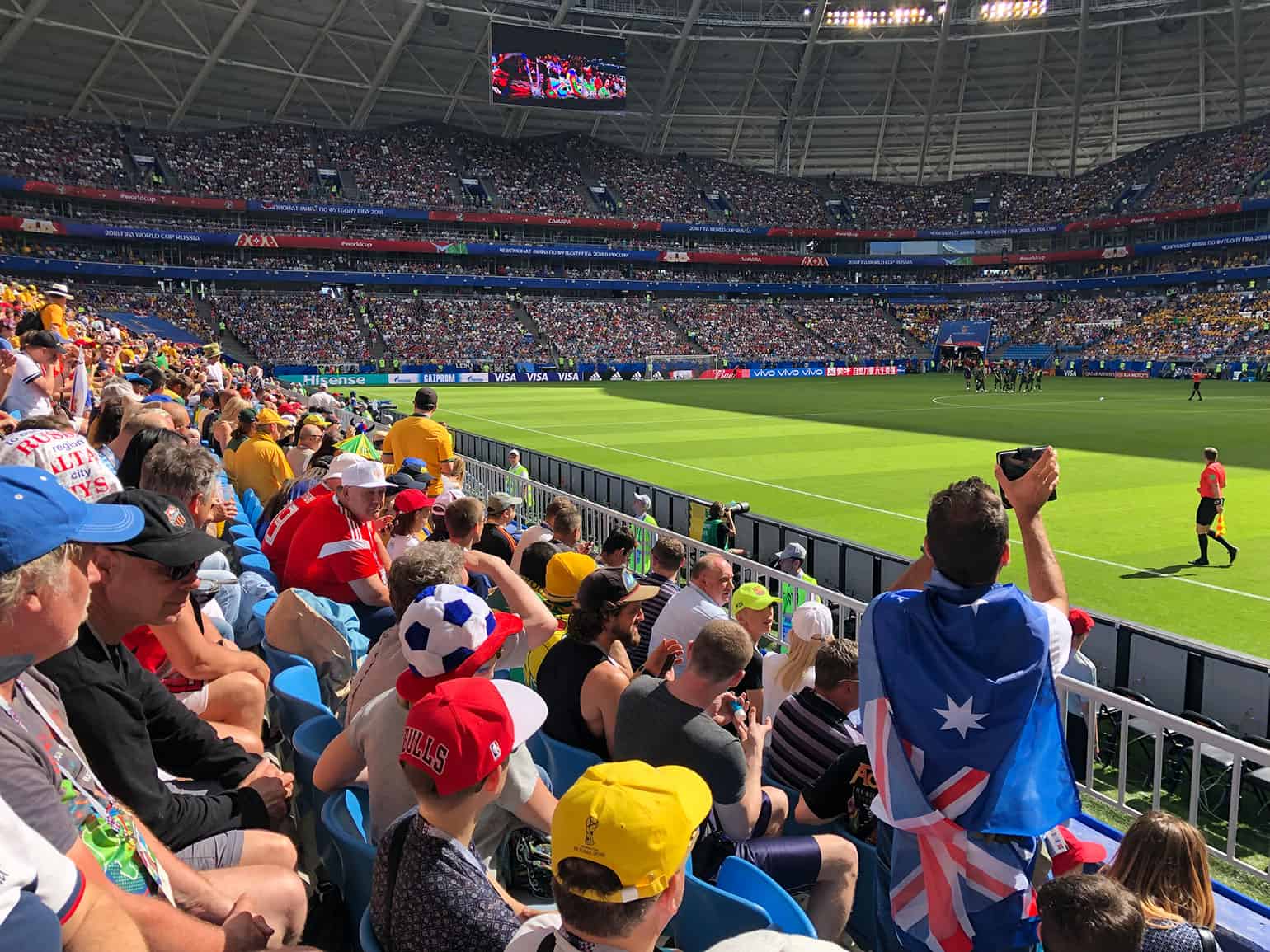 This was the only game with majority Aussie fans.
Matchday 3 in Sochi, Russia


You can go kart on a Formula 1 circuit!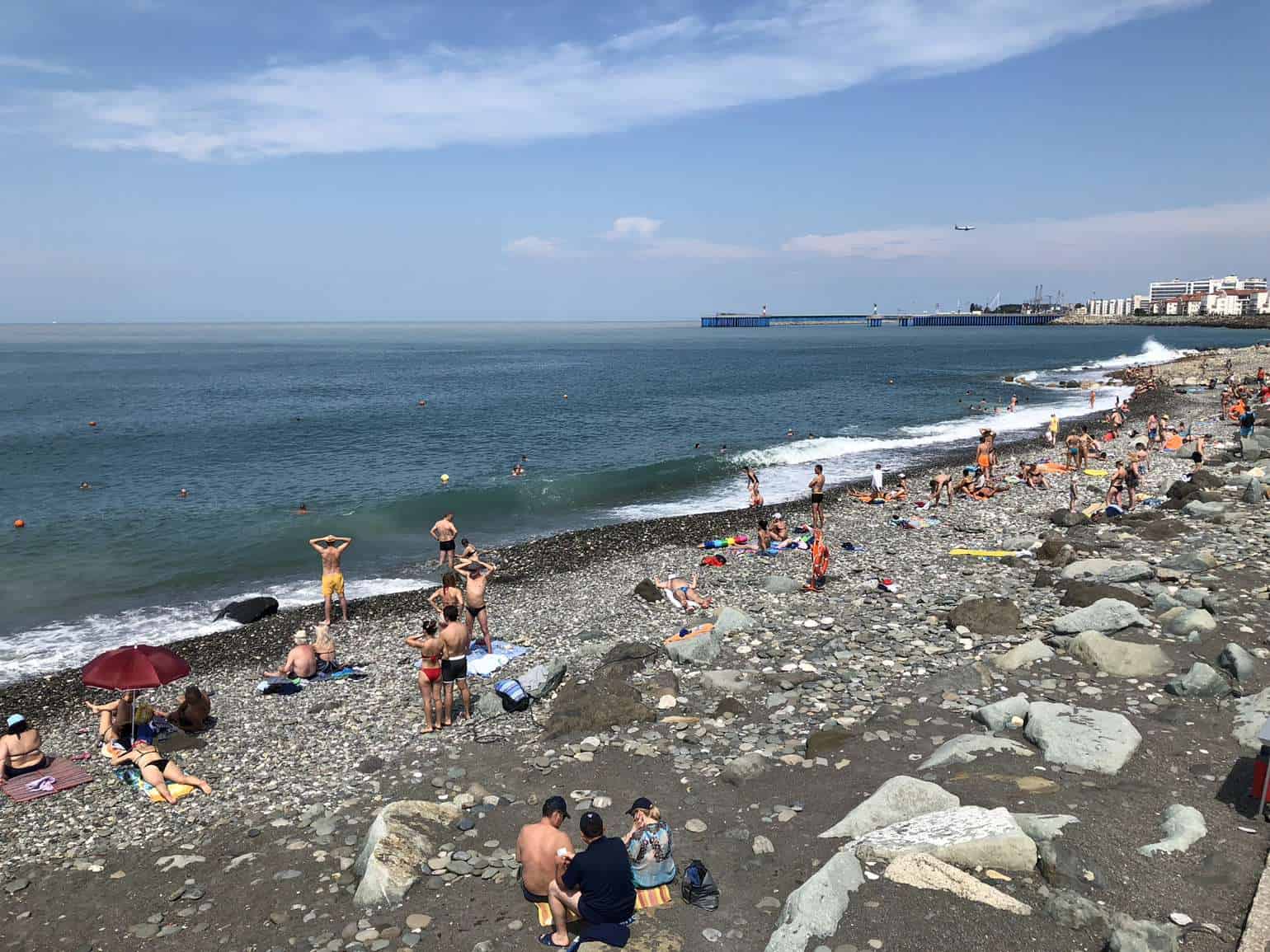 Now I see why so many Russians come to Phuket.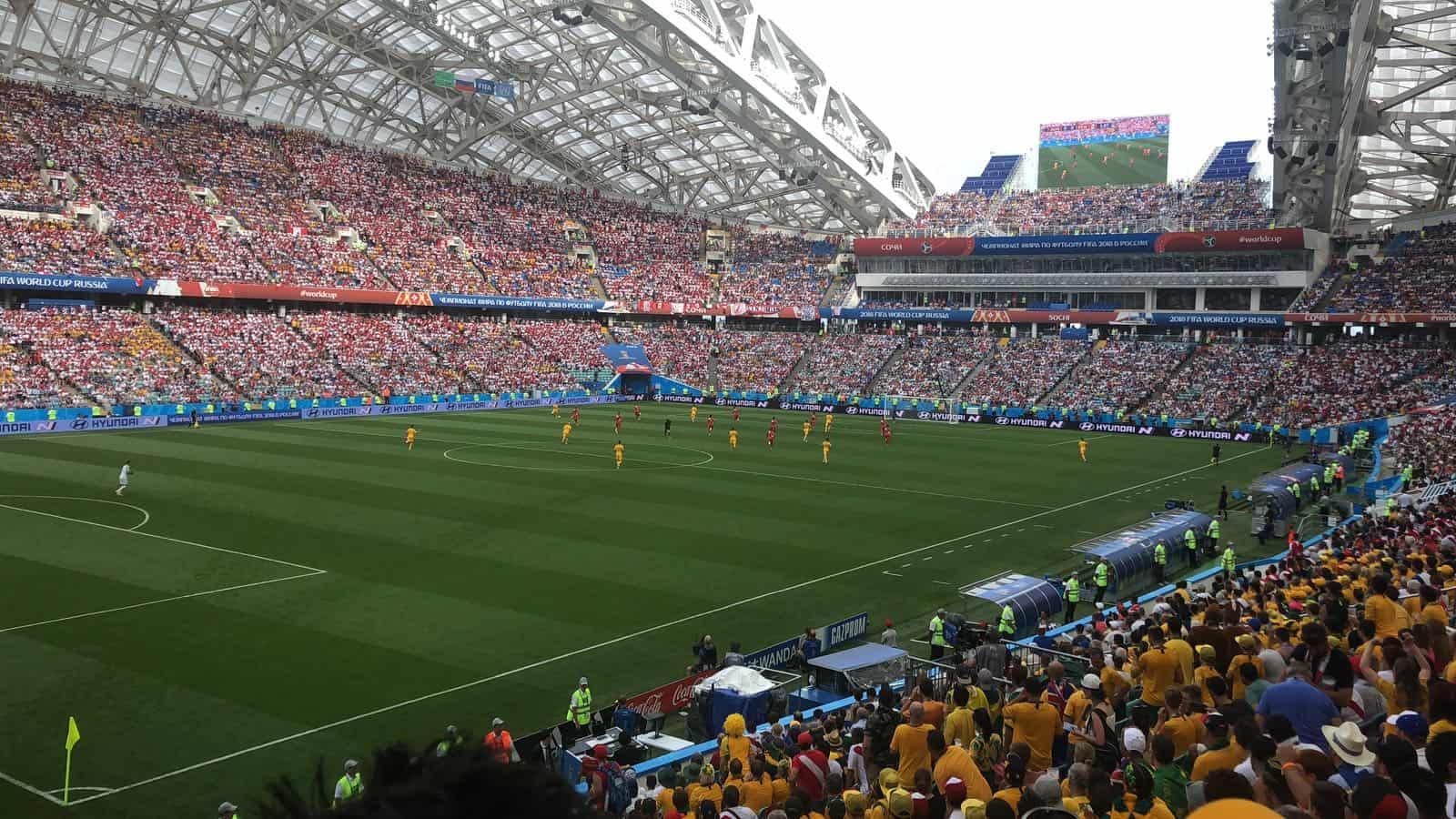 FIFA made them put extra seats around the scoreboard to satisfy the minimum capacity requirements.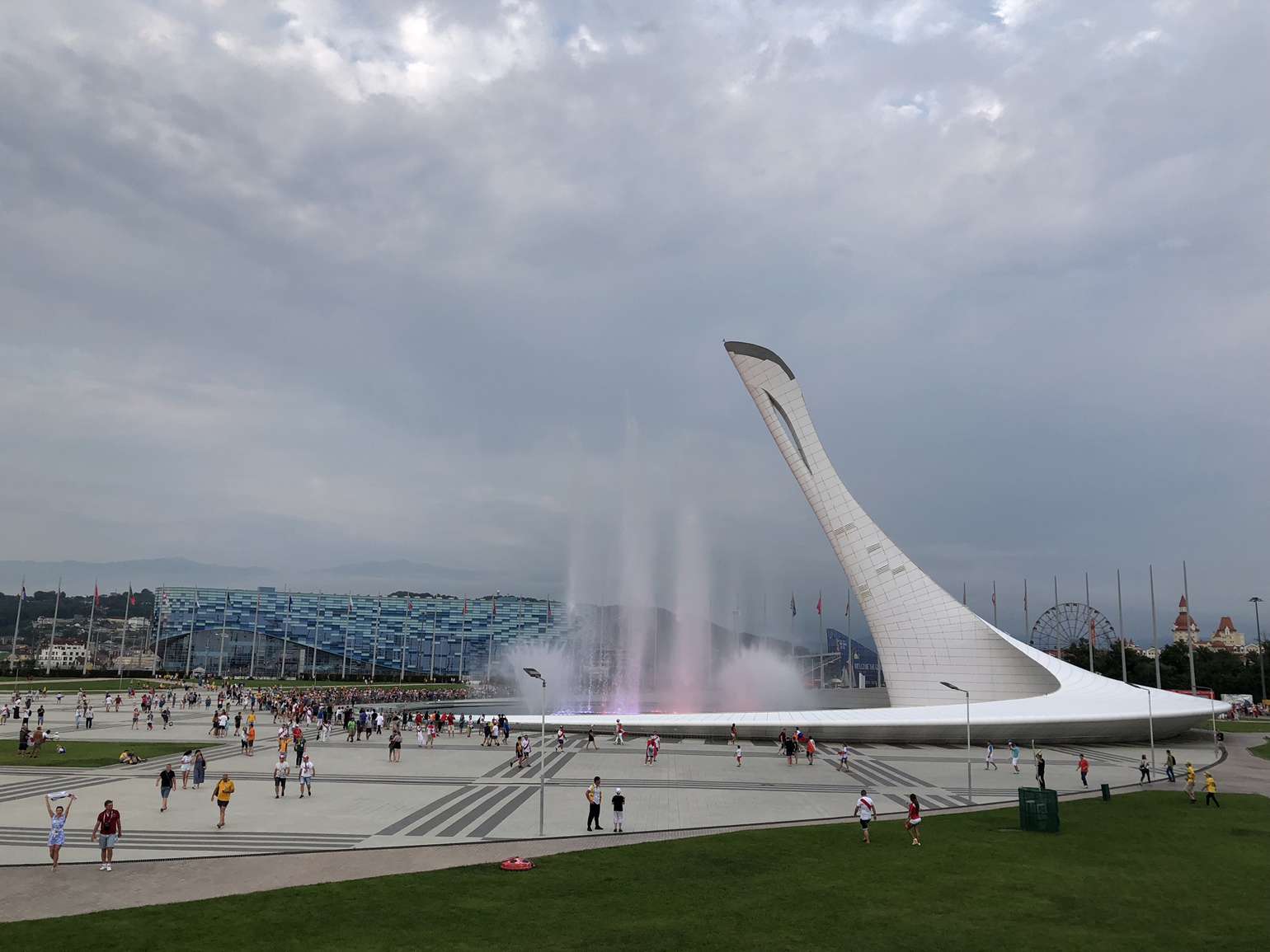 Olympic torch fountain and light show trolled fans by playing Queen's "We Are The Champions" after both teams were eliminated.