I followed the Socceroos around the world to 4 World Cup qualification playoffs and the finals in Russia. I paid for it all with crypto I won betting on the games! See the introductory post for details.
The game
This is as big as it gets outside of the World Cup itself. In 1 game: the winner goes to Russia, and the loser goes into the abyss. The 1st-leg in Honduras ended 0-0, so a repeat of that score will see extra time and a penalty shootout. A goal draw is as good as a win for Honduras given the away goals rule.
Honduras were rubbish at home, if they play that way again they will lose 3-0 or worse. Australia was very good except for our inability to finish opportunities.
Honduras will have to lift their game but it's the Socceroos who will have fresher legs and be more improved by players returning who were unavailable in the 1st leg.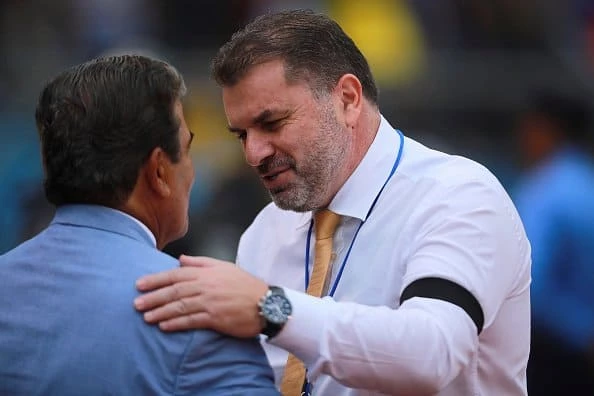 Off-field advantages
Australia's superior sports science, organization and budget were on display during the pregame warmups in San Pedro Sula. 45 minutes before the game a crew of Australian trainers laid out yoga mats in perfectly spaced symmetrical rows next to the field. They also organized balls and cones in our half of the field for warmup drills.
The Socceroos players all did actively stretching together on the yoga mats led by a trainer. They then rotated through warm-up drills appropriate to their positions. It was a well-oiled machine.
At the same time, a Honduran trainer came out with their players and emptied a big bag of balls in the middle of their half. To be fair, once both team's warm-up drills were well underway they were both organized and looked about the same. Still, the Australians had an extra touch of professionalism and preparation.
In the competition between closely matched teams, every little thing counts and a 1% edge can decide who wins.
The Socceroos had a private charter plane to take them to Sydney 2 hours after the end of the 1st game. It had massage tables, a lounge and sleep cycle management. Honduras flew commercial and arrived in Sydney 24 hours after the Socceroos.
Honduras is not used to such long trips. The last time they played outside of the Americas they lost 6-0 in a friendly against Japan, a scoreline they repeated this year when playing away against the USA.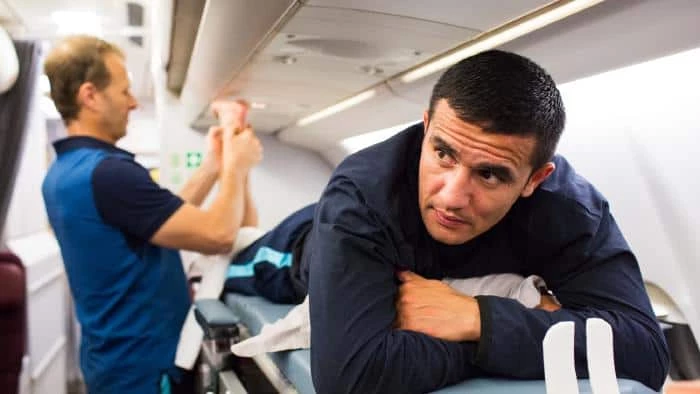 Expenses and bets
I have spent 939 m฿ to follow the Socceroos on both legs of the intercontinental playoff against Honduras. I have risked 1135 m฿ to win 947 m฿ on a bet for Australia to qualify, details here.
I made the bet before the 1st-leg at odds of 1.83. It is now up at odds of 1.39 which means the bet is much more likely to win now than it was when I made it.