I followed the Socceroos around the world to 4 World Cup qualification playoffs and the finals in Russia. I paid for it all with crypto I won betting on the games! See the introductory post for details.
The game: Australia 3 – Honduras 1 (Australia qualify)
In my preview to this game I said if Honduras play like they did in the 1st-leg they will lose 3-0. They played like they did in the 1st-leg and were losing 3-0 until the final minute, when they bundled over a consolation goal to make it 3-1.
Don't let the high goal tally make you think the Socceroos have fixed their scoring problems; all 3 goals came from set pieces rather than open play.
Socceroos qualification
I was vindicated in my belief that the Socceroos were better of not qualifying directly and having to go through 4 playoff games. We go as the best prepared side at the World Cup and the best prepared Socceroos side ever. In the last 6 months we have played top quality opposition in high pressure games in
Asian World Cup qualifying.
The Confederations Cup.
4 World Cup playoff games.
We were lucky that our opponents in both playoffs were not as difficult as they could have been. Syria had no home game and until the last day of North American qualifying it seemed our opponent would be the USA or Panama, both better and higher ranked teams than Honduras.
We were also lucky to get 2nd-leg home advantage in both playoffs. In any case, the Socceroos will play better at the World Cup for having come through these 4 games than we would have if we qualified directly.
Expenses and bets
Winner winner chicken dinner! I spent 939 m฿ to follow the Socceroos on both legs of the intercontinental playoff against Honduras. I have won 947 m฿ on a bet for Australia to qualify, details here.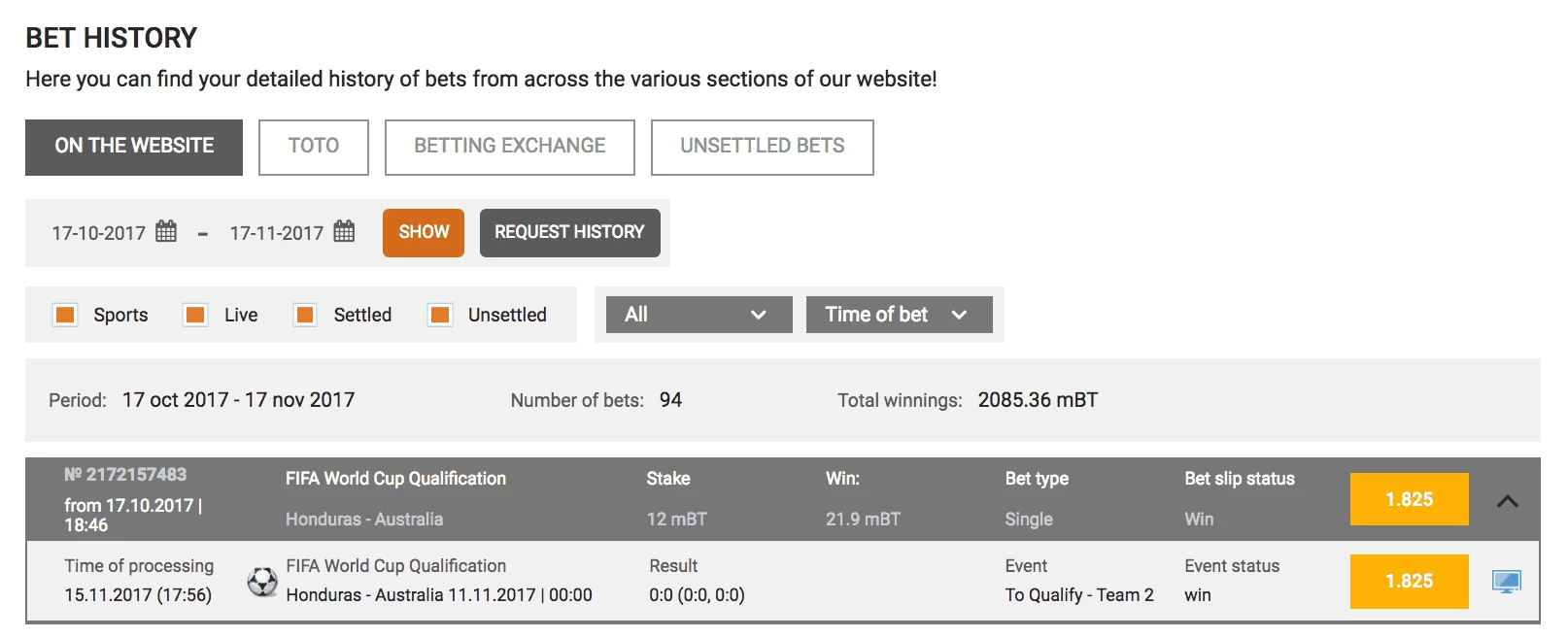 Betting my way to Russia: Part 1 and 2 conclusion
Following the Socceroos to the World Cup and paying for it with crypto I win betting on the games is a 3-part project.
Asian qualification playoff against Syria.
Intercontinental playoff against Honduras.
The World Cup in Russia.
I have successfully completed parts 1 and 2! Traveling and going to Socceroos games in Melaka Malaysia, Sydney Australia (twice) and San Pedro Sula Honduras cost me a total of 1825 m฿ and I won 1833 m฿ betting on the games!
I have also had the time of my life with amazing travel experiences, caught up with old friends and family, made new friends, visited awesome places, tried delicious food and generally lived the dream!