Cloudbet (review, bettors are geo-blocked) and Nitrogen (review) are 2 of the biggest and best crypto sportsbooks, but they are both quite different beasts. Let's compare which has the edge in the most important areas to decide where to bet.
To widen the choice and consider other options see the crypto sportsbook reviews. To get personalized recommendations based on what is important to you try the crypto sportsbook selector.
Head to head scorecard
Decision time
So where to bet? The answer is both! This is crypto so sign up and transactions are free, anonymous and instant. There is no friction and therefore no reason not to have an account at both sportsbooks.
That is also the only way to find out which is best in your opinion based on what matters to you. If you don't want to open 2 accounts here is how to break it down.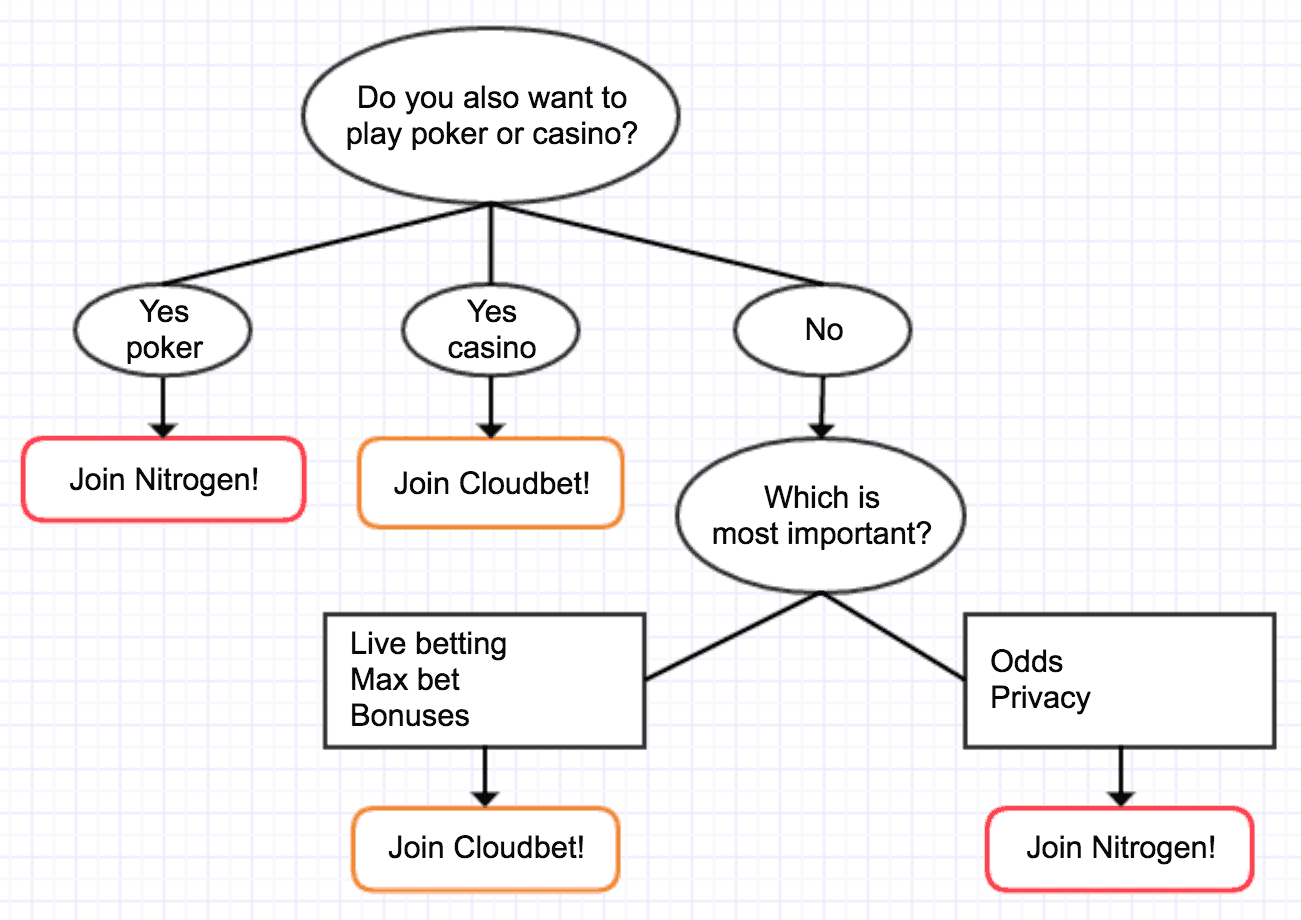 Note that if you sign up to Nitrogen via our referral link you get access to an exclusive poker freeroll!