Around 9A.M. US eastern time on Monday the 28th of March 2016 Coinkite members received this email.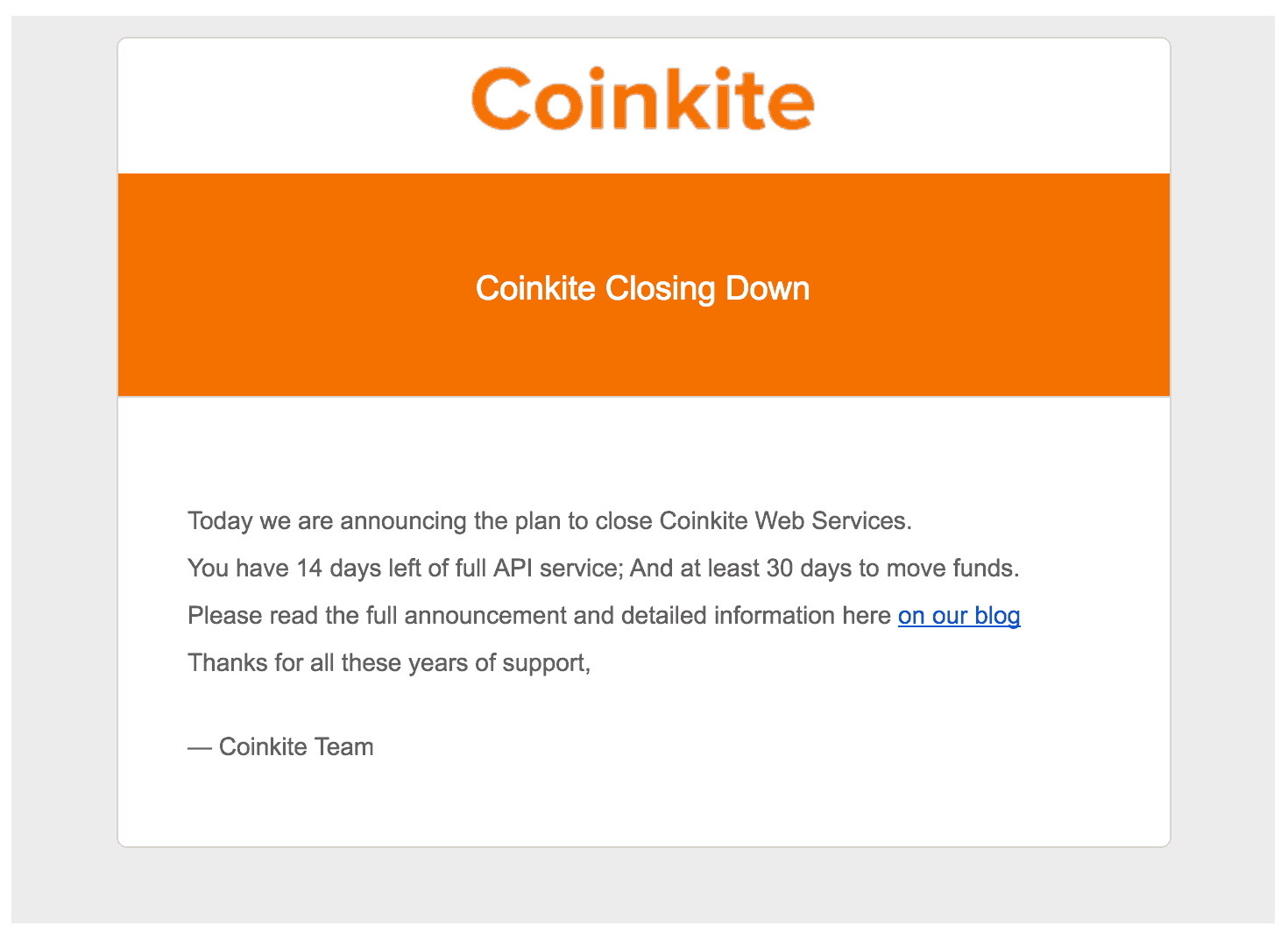 The link in that email leads to an error page (they used https when it should have been http) in the post they say they want to focus on hardware wallets and decentralized services.
"we've been under DDoS since the first month we launched—over three years–yay. Plus we have put real fiat dollars into our lawyers' pockets, to defend our customers from their own government."
Coinkite were an online bitcoin wallet supporting multisig transactions with "bank like security and hardcore privacy". They were considered one of the best and most secure ways to hold bitcoin.
My guess is their web wallet did not have as many paying customers as they hoped, with almost everyone choosing the free account option.
The site is not functioning properly giving all kinds of errors, I got both of these when trying to log in.

When I did get in I was able to see my funds although the site is much slower than usual. Coinkite is not processing my withdrawals, instead it's giving errors. The first error appeared twice saying there was a problem, I should refresh the page and try again later as Coinkite may be updating the system.
The next 2 times I attempted a withdrawn the site gave this message

This is probably because one of the earlier transactions I tried did go to the next stage of approval, but when I try to view that I get CloudFlare errors and "500 server error". So it's all a mess at the moment.
I have contacted Coinkite. I will follow this closely and update this post with new developments as they come to hand.
Update: Withdrawals are working
After 8 different errors and dozens of refreshes I did get a withdrawal to work. The problems are probably due to the system being overloaded with traffic, so my advice is to wait until tomorrow.