Welcome to another issue of Crypto Betting Weekly. Fasten your seatbelt as this week we've got some hot picks for the English Premier League (EPL) and an exclusive game launch. Can you handle the excitement?
Get the inside scoop with Sportsbet.io
Sportsbet is no stranger to the EPL, having been the main sponsor of Watford FC for several seasons. It has decided to cash in on its sponsorship deal with Southampton FC, following the COVID-19 response from the British government in which Southampton was placed in a tier 4 lockdown.
To help get Southampton fans closer to the action, Sportsbet.io is creating special VR content for fans, giving them exclusive access to parts of life at St Mary's that were previously off-limits.

So far, we've seen a tour of St Mary's and a penalty masterclass with club legends Matt Le Tissier and Franny Benali, but there is plenty more in the works for the rest of the season. You can view all of the special VR content without needing a VR device by heading over to sportsbet.io's YouTube channel.

It's great to see a top crypto sportsbook get stuck into the action, helping fans get access to the areas of fan life that are currently inaccessible due to the global pandemic. During a period in English football where gambling-related sponsors are being questioned, it's great to see one going above and beyond for the fans.
Weekend bets to keep an eye on
The form book suggests…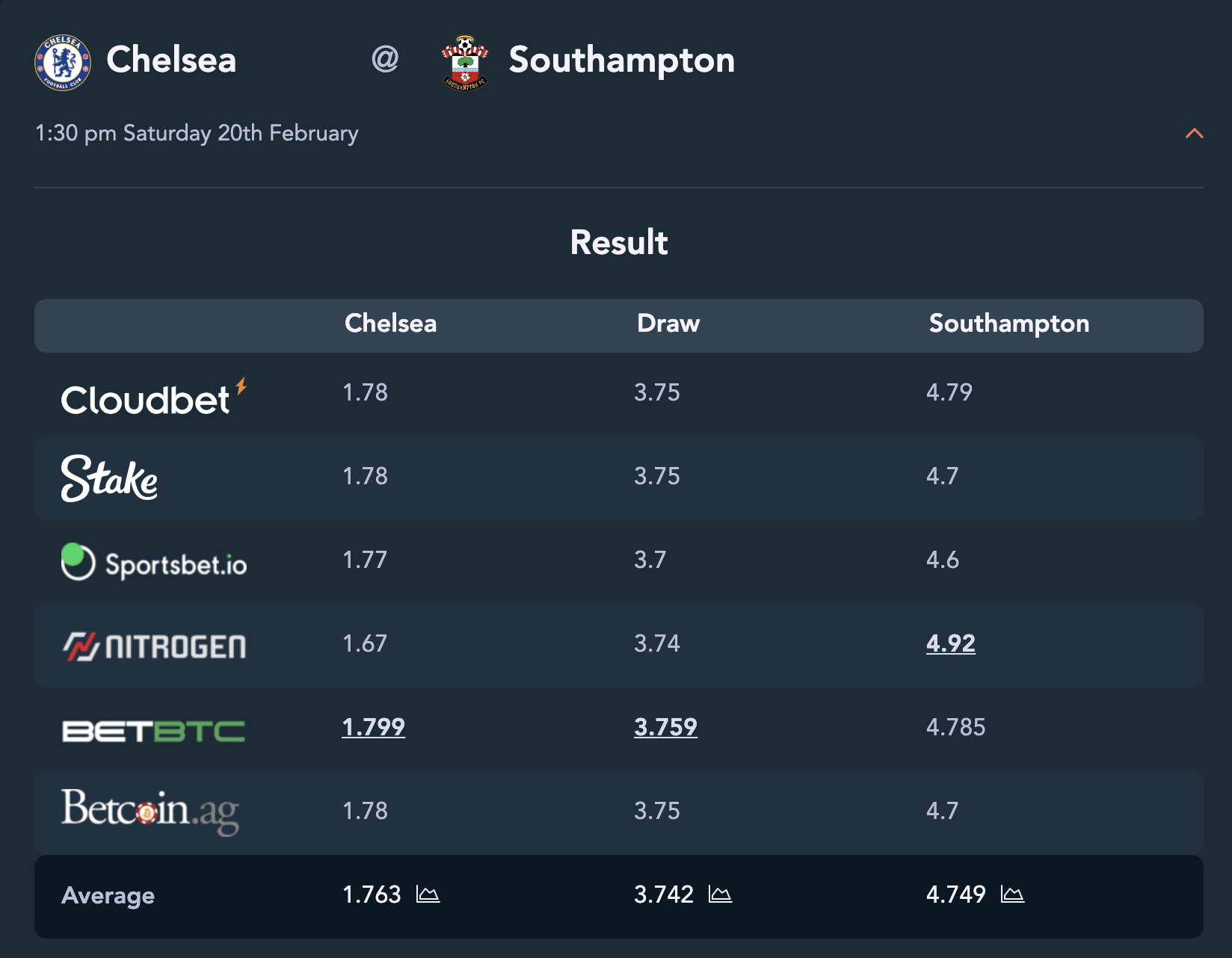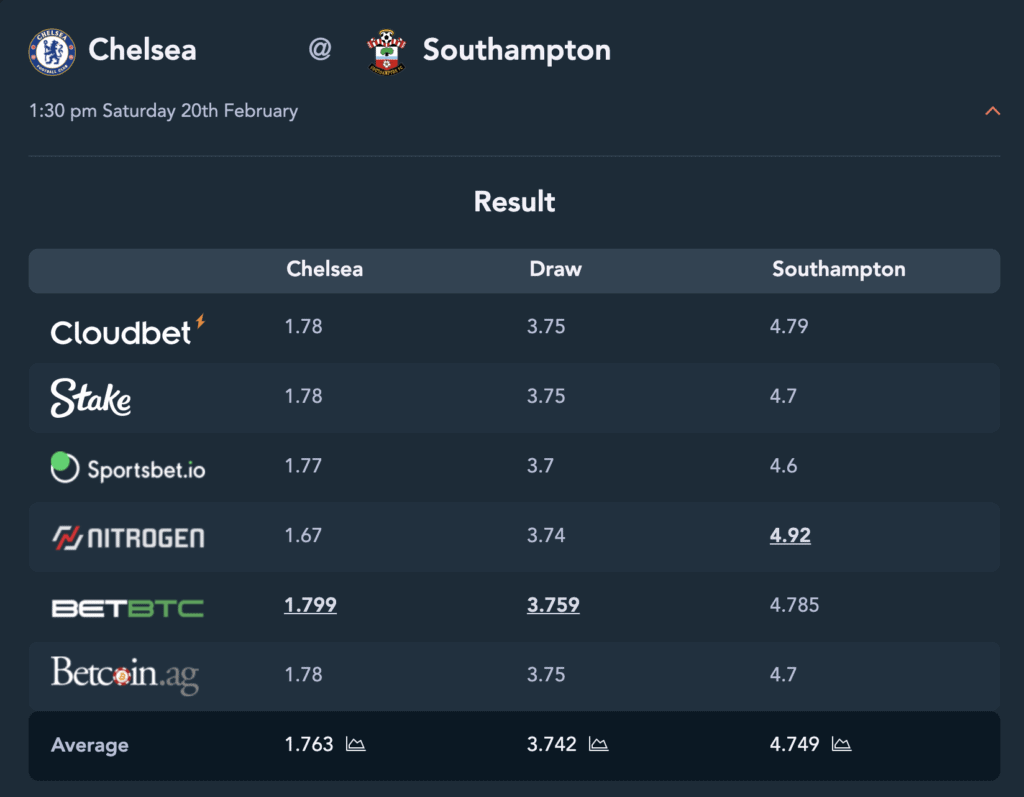 Chelsea to beat Southampton at odds of 1.758
The Blues have won their last 5 games, and have only conceded 1 goal under new boss Thomas Tuchel. Southampton has lost their last 6 straight EPL matches letting in an unbelievable 20 goals in the process.

The stats are in Chelsea's favour and hint towards securing a Champions League spot for the 2021/22 season if they can keep up this impressive run of form in the EPL. On the other hand, Southampton has a tough finish to the season ahead of them, playing against top teams 5 more times before the season is out.
Bad travellers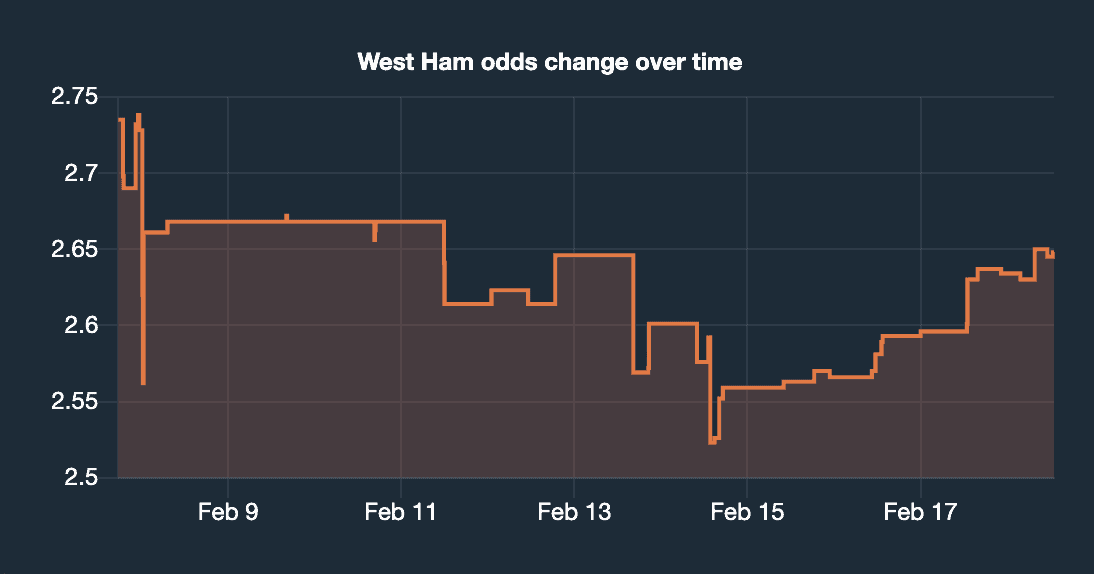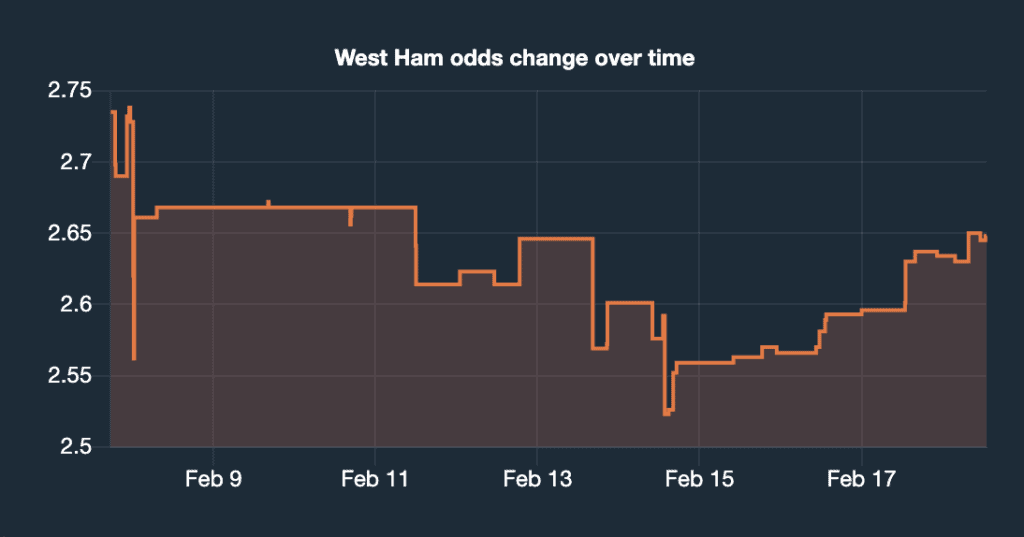 Aston Villa to beat Leicester at odds of 2.882
West Ham to beat Tottenham Hotspur at odds of 2.596
EPL teams tend to struggle after a Europa League Thursday night away trip, so I've highlighted 2 sides facing back-to-back away ties.
Leicester travels to Prague on Thursday before facing a tricky tie at Aston Villa on Sunday. Meanwhile, out-of-form Spurs trek to Budapest on Thursday and then face high-flying West Ham on Sunday. Neither side will be relishing the travelling and some tired legs and minds could lead to dropped EPL points.
BitCasino is buying a Tesla
Tesla got stuck into the Bitcoin action by buying up more than $1.5 billion worth and adding Bitcoin as a payment method. As a pioneer of the Bitcoin casino world, BitCasino reached out to Tesla looking to buy a shiny new motor with Bitcoin.

Whether BitCasino will give the first Tesla bought with Bitcoin away as part of a promotion or seal it off in a museum for generations to come is yet to be seen, but we can't be more excited. If BitCasino opts to give it away as part of a promotion, we'll be the first to tell you all about it!
Stake gets exclusive with Mega Roulette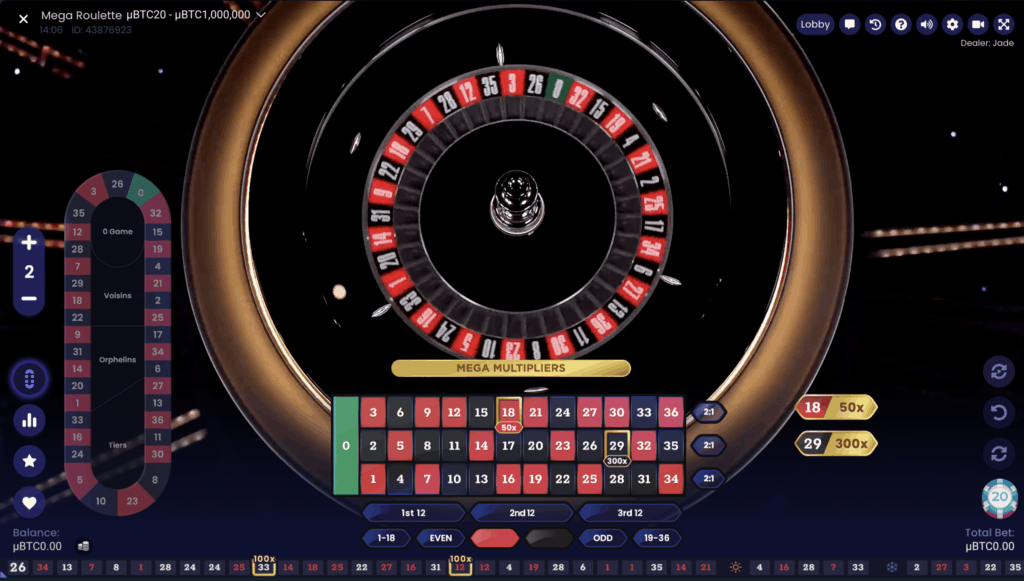 The Stake has come out of the gates roaring in 2021, launching massive promotions and securing exclusive early releases.
Looking to bolster Stake casino portfolio, it managed to secure a 2-week exclusive deal with Pragmatic Play to get early access to Mega Roulette.

Played on a European wheel, Mega Roulette makes a great addition to Stake's casino portfolio, giving players a chance to win up to 500x their stake by betting on straight-up numbers. Every time the wheel spins, between 1 and 5 numbers will be assigned a multiplier up to 500x.

This is strong competition for Evolution Gaming's Lightning Roulette, although the time between rounds is relatively short at about 8 seconds. That's a very short amount of time, so placing a bet on red/black/odd/even using straight-up bets can be a challenge.

The camera angles are nothing special and there are a few graphical glitches where the previous winning number will remain on screen throughout the next round, making it hard to see what's going on. Although I expect these types of bugs will be gone before the global release on February 24.
Get Crypto Betting Weekly in your inbox every Friday!
We guarantee 100% privacy, your information will not be shared.