Welcome to another episode of Crypto Betting Weekly; the only weekly crypto publication not shilling Shiba!
Cloudbet teams up with Dash
To further strengthen its position as one of the best crypto sportsbooks and casinos, Cloudbet has teamed up with Dash. This means that you can now deposit, bet and withdraw with this lightning-fast crypto – talk about dashing to get your bets on!
Dash transactions settle nearly instantly and cost a fraction of a cent, making it ideal for sports bettors and casino players that are looking to cut down on transaction fees and get their bets on quickly. These same perks have also made it the currency of choice for nations being hit by hyperinflation, such as Venezuela.
To celebrate the launch of Dash at Cloudbet, there will be a plethora of promotions including:
10% cashback week.
$10,000 cash drop for Dash players.
100% first deposit bonus up to 5 Dash for new players.
Get value bet alerts with BitOdds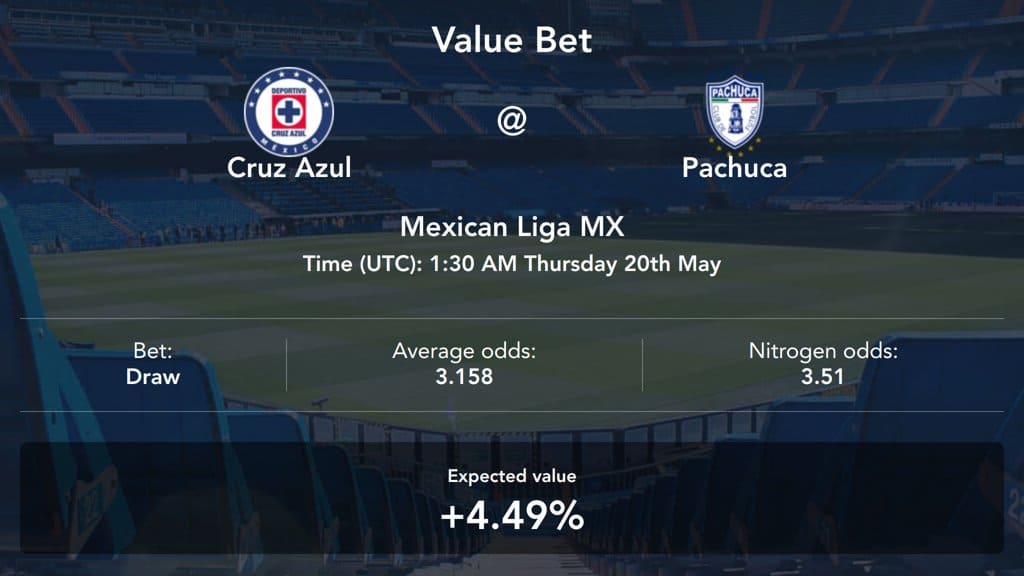 BitOdds is the leading crypto odds comparison site, and we've decided to take things to the next level with our new value bet alerts. We now send out instant alerts any time a sportsbook is offering odds that are significantly higher than the others and therefore positive expected value, giving you an edge on the sportsbook.
These value bet alerts are sent directly to your inbox every time we find one, or you can follow our Twitter account to see these alerts in your feed. In fact, the last 6 alerts have given the following expected value:
+8.89%
+7.29%
+8.08%
+7.15%
+7.13%
+9.99%
Sign up to get Value Bet alerts directly to your inbox. We guarantee 100% privacy, your information will not be shared.
Sportsbet and Arsenal's augmented reality experience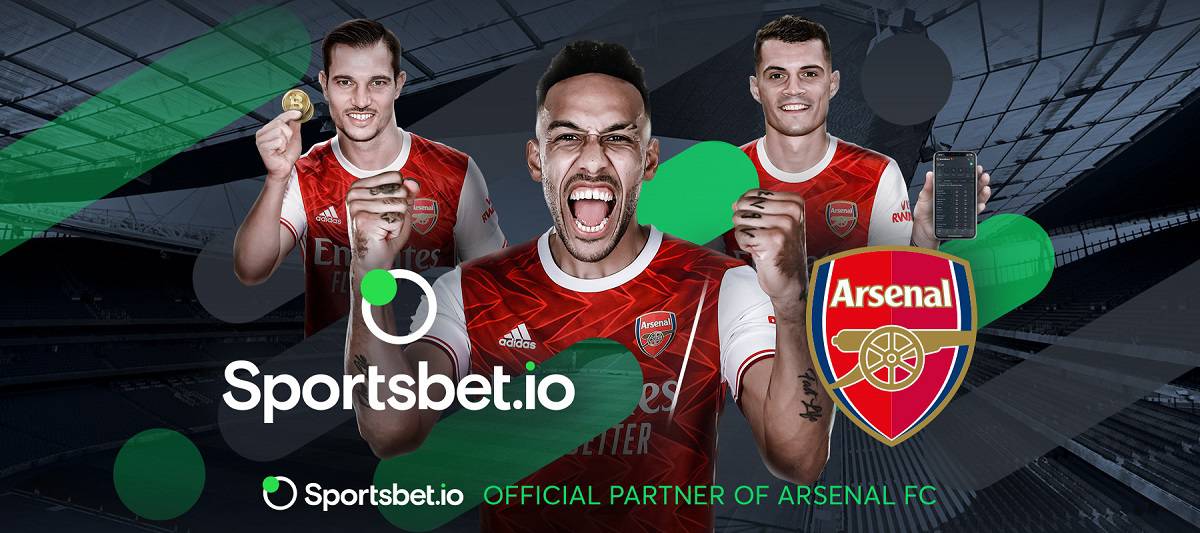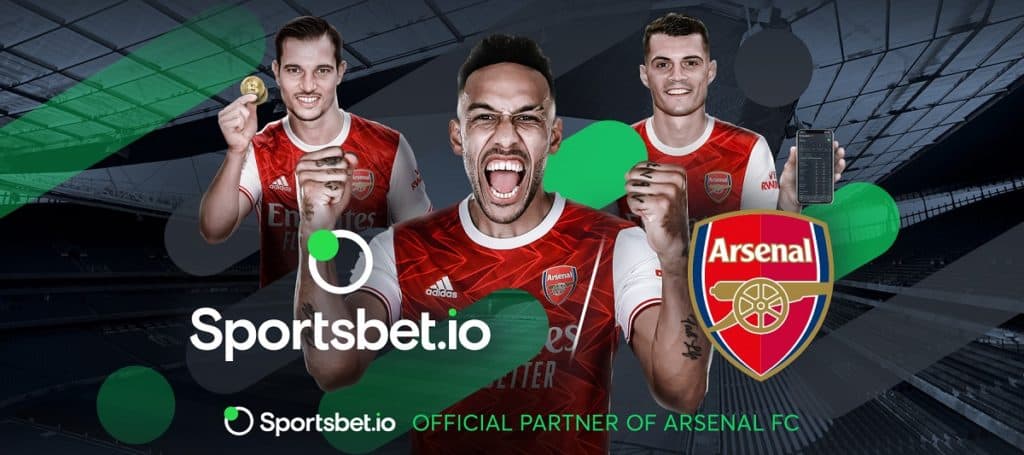 Sportsbet has been giving Southampton fans access to behind-the-scenes content all season. Now it's taking action against Arsenal fans through its gambling partnership in the form of augmented reality (AR) content.
Arsenal fans can bring players into their living rooms by using the special Sportsbet mobile application. The AR content sees the likes of a virtual Pierre-Emerick Aubameyang delivering captain's notes, player profiles and training ground clips. Fans will also be able to select their starting XI and compare how it stacks up against the team fielded by Arteta on the day.
A handful of fans are now allowed into the stadiums for the final few fixtures of the season, but this AR experience gives all fans a unique window into match day preparations that other clubs don't offer.
Weekend bets to keep an eye on…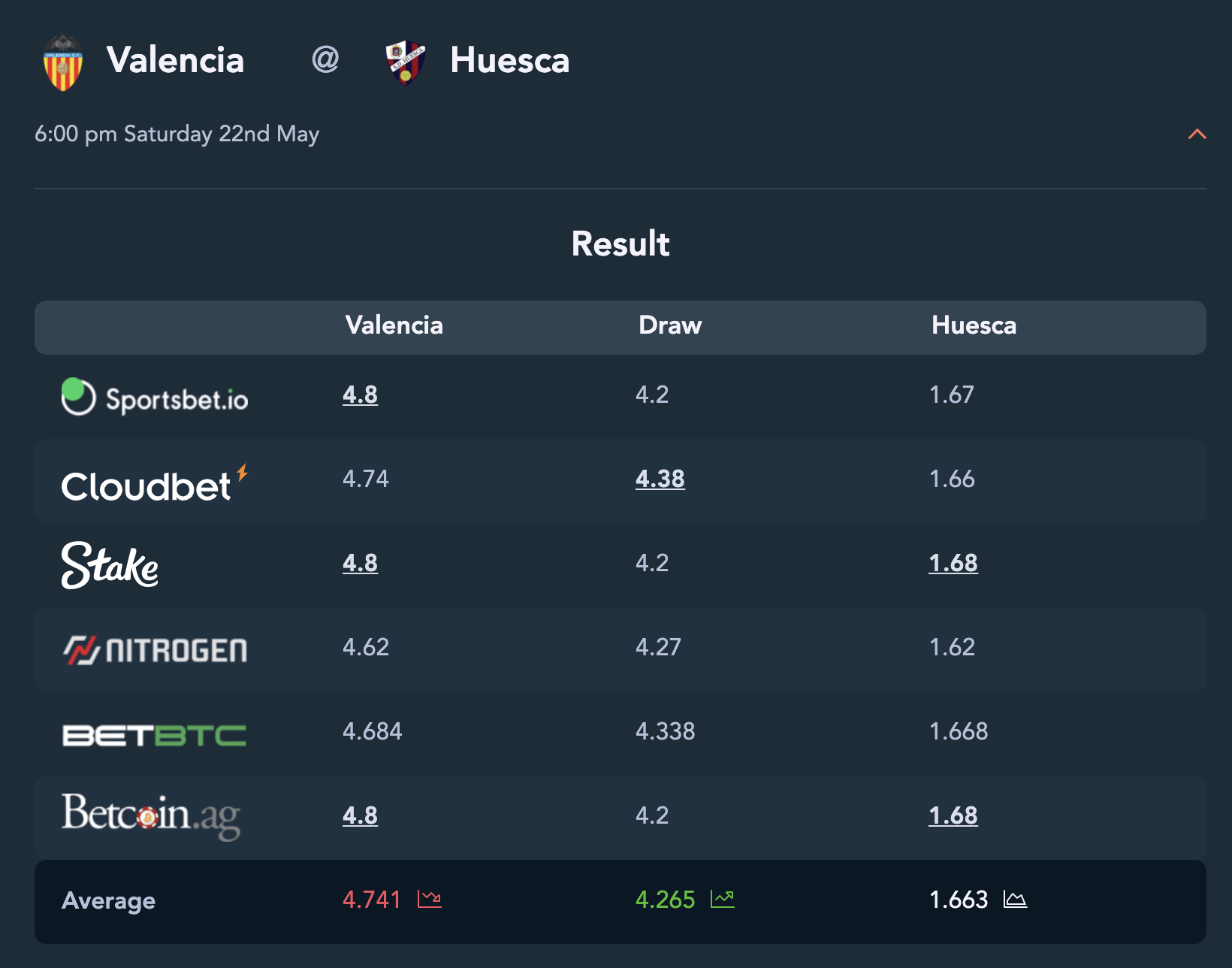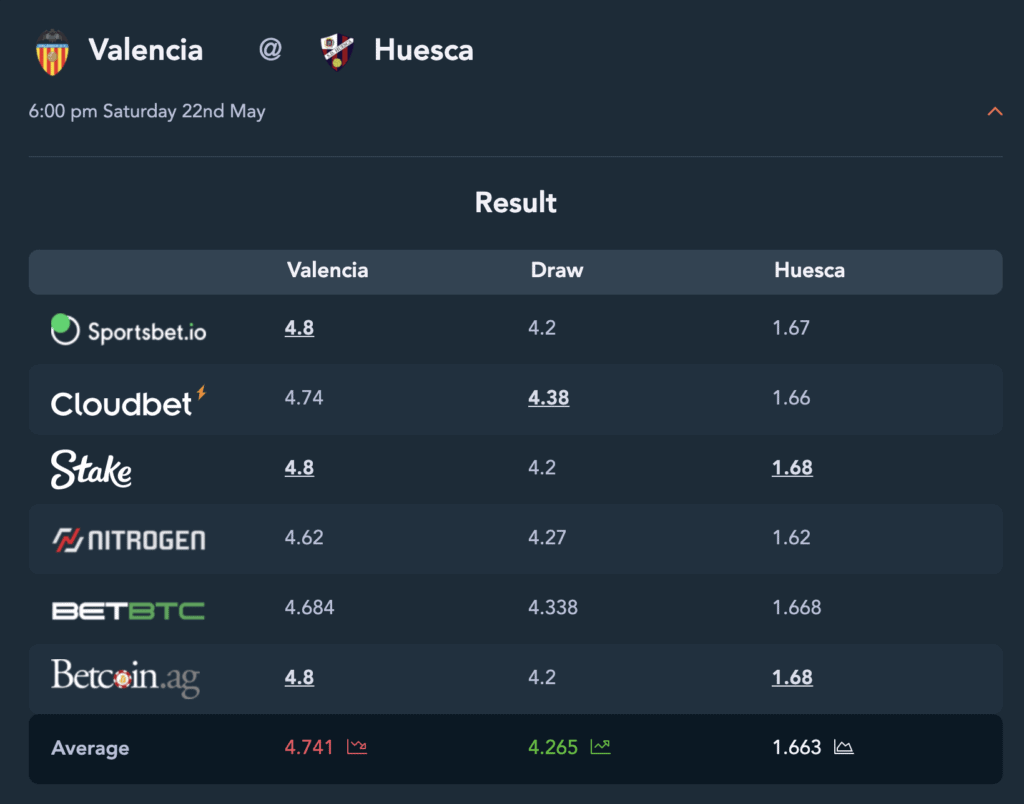 Huesca vs Valencia – Huesca to win at odds of 1.647
Huesca has a pole position in a 3-way battle for La Liga survival. A win should be enough to secure their top-flight status – unless Elche pulls off a big win against Bilbao. Valencia is in a big decline and hasn't won a league game away from home since 10 January (only drawing 2 in that time). In fact, they've only won 2 La Liga matches away from home all season. With nothing to play for, Valencia looks like a good team to bet against.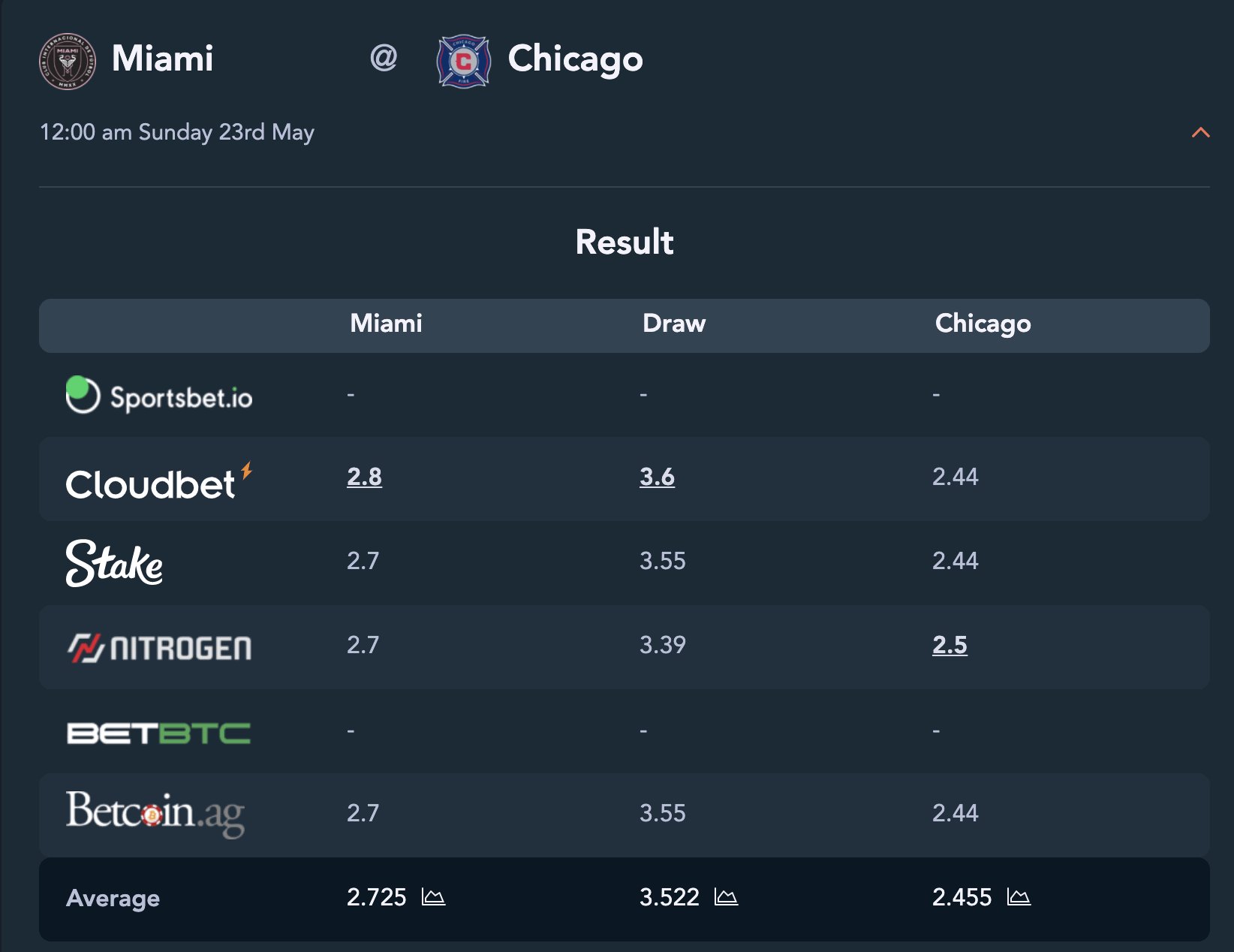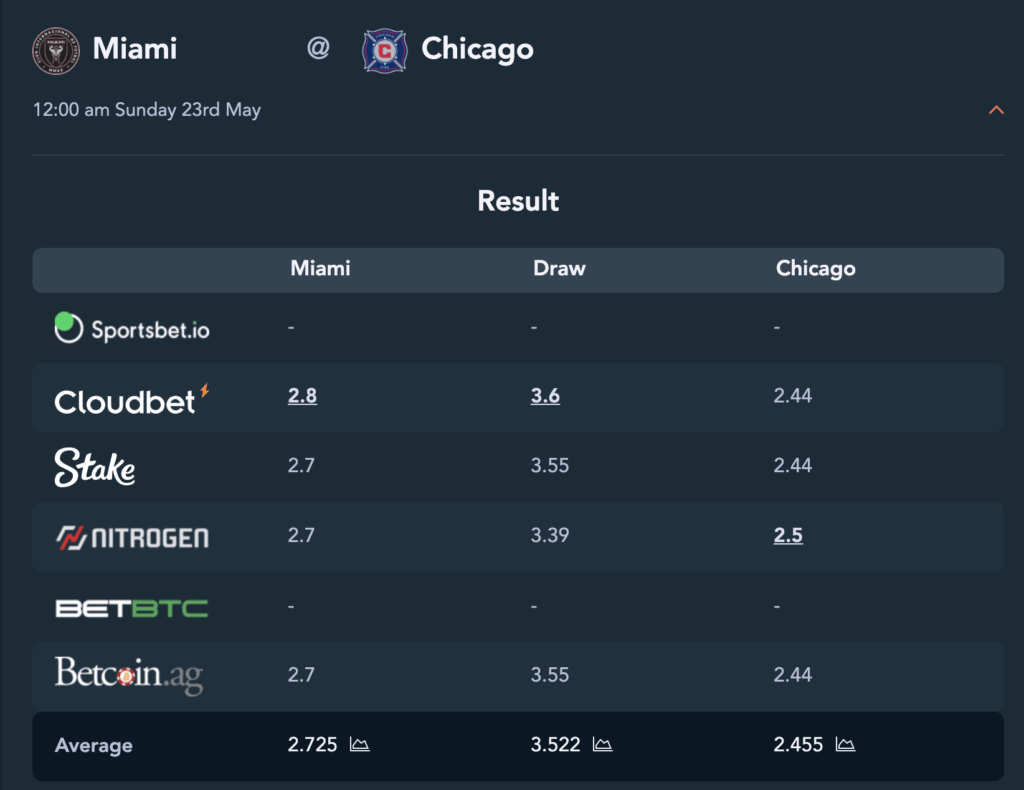 Inter Miami vs Chicago Fire – Miami to win at odds of 2.725
Miami has been hot away from home, winning 2 and drawing 1. They face an out-of-sorts Chicago side, who have lost their last 4 in Major League Soccer. Gonzalo Higuain bagged twice for Miami in their last outing, taking his season total to 4 in 8 games. If he can maintain that form, then the favorably priced hosts will be hard to beat.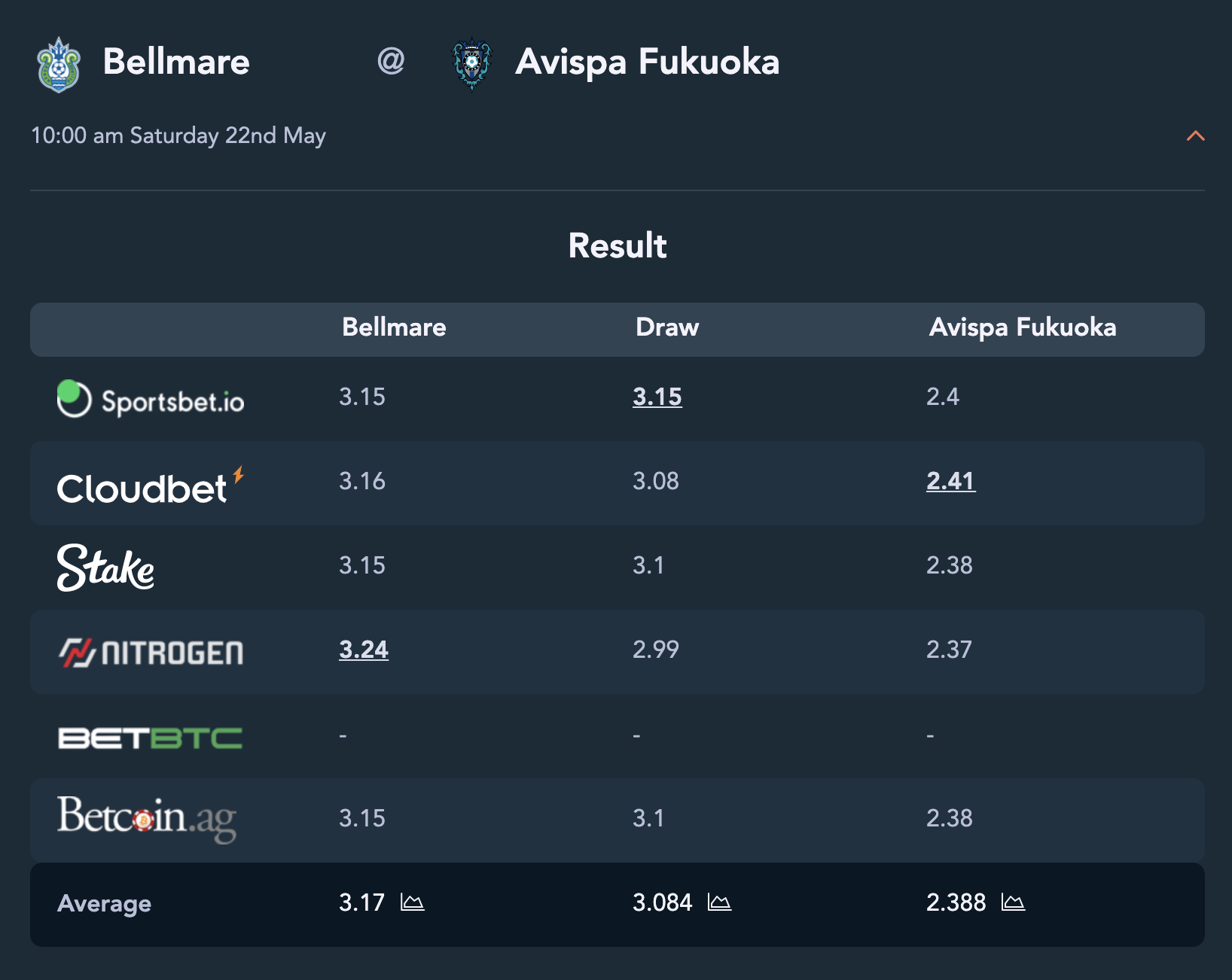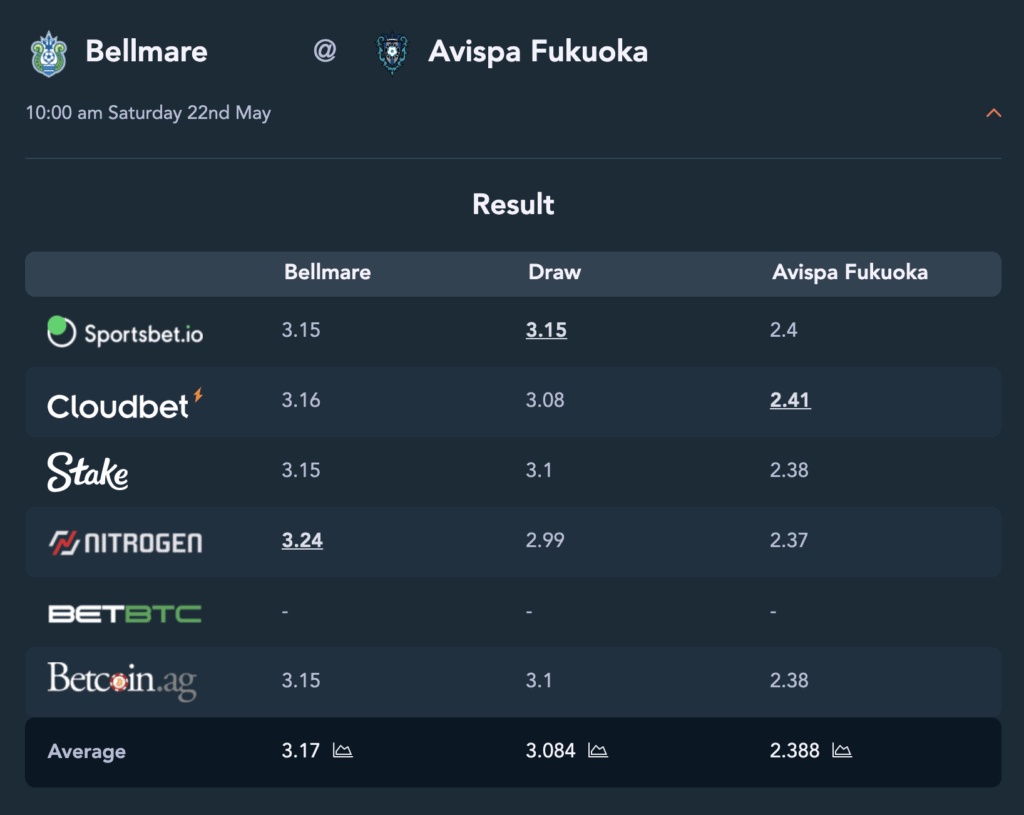 Avispa Fukuoka vs Shonan Bellmare – Fukuoka to win at odds of 2.388
Avispa Fukuoka have won 5 games on the bounce in the J-League. They host a Bellmare side with just 1 win on the road all season, yet are priced above even money. Conceding just 1 goal in their last 5 matches has been key to Avispa's success, and Bellmare's meagre total of 12 goals in 14 matches will give them confidence of keeping another clean sheet.
Get Crypto Betting Weekly in your inbox every Friday!
We guarantee 100% privacy, your information will not be shared.
The other way to be alerted about new editions is to follow us on Twitter or "like" our Facebook page.