Welcome to an edition of Crypto Betting Weekly that's going to turn more heads than the news of a European Super League…
Weekend bets to keep an eye on…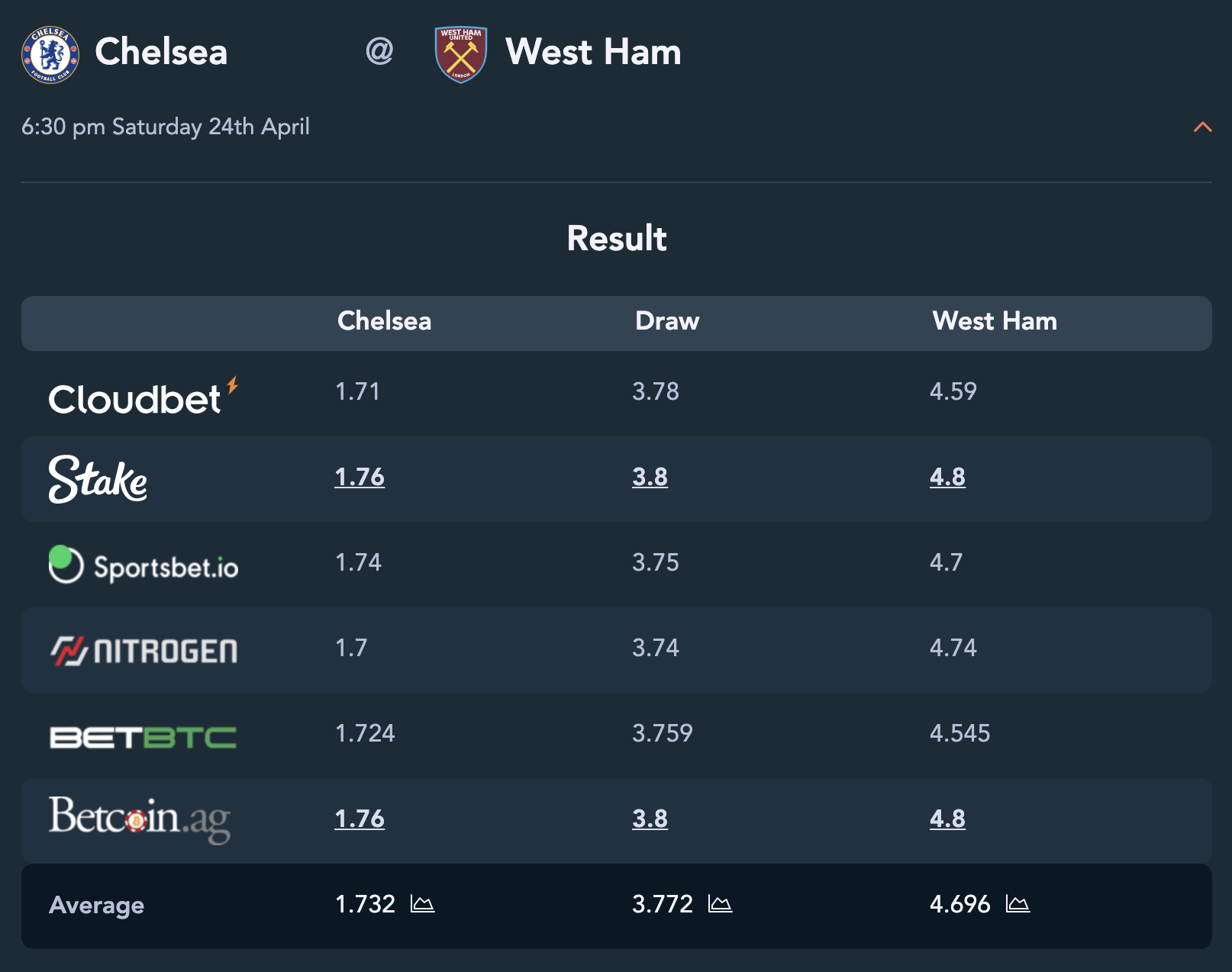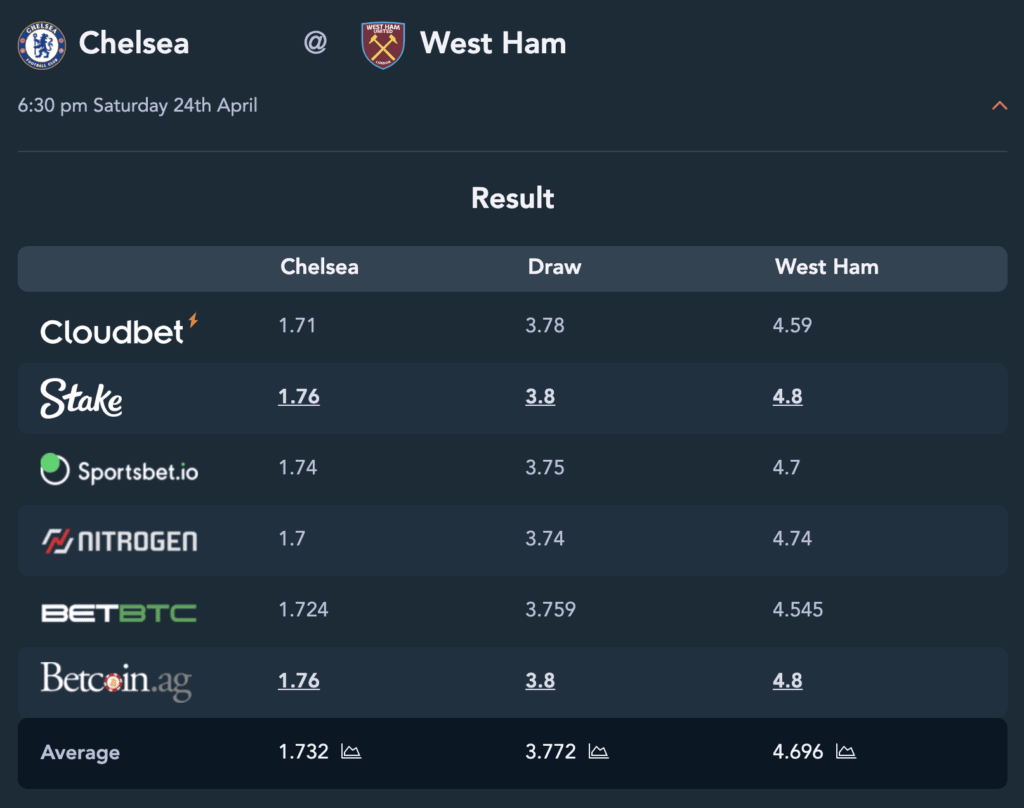 West Ham vs Chelsea – Draw at odds of 3.772
West Ham has lost just once at home in the English Premier League since the start of December (vs Liverpool), while Chelsea is unbeaten on the road since new manager Thomas Tuchel took charge. With both sides vying for Champions League qualification, this match has all the hallmarks of a closely fought draw. Chelsea has a Champions League semi-final on Tuesday and a defeat for either side would do a lot of damage, so a big price on the draw looks appealing.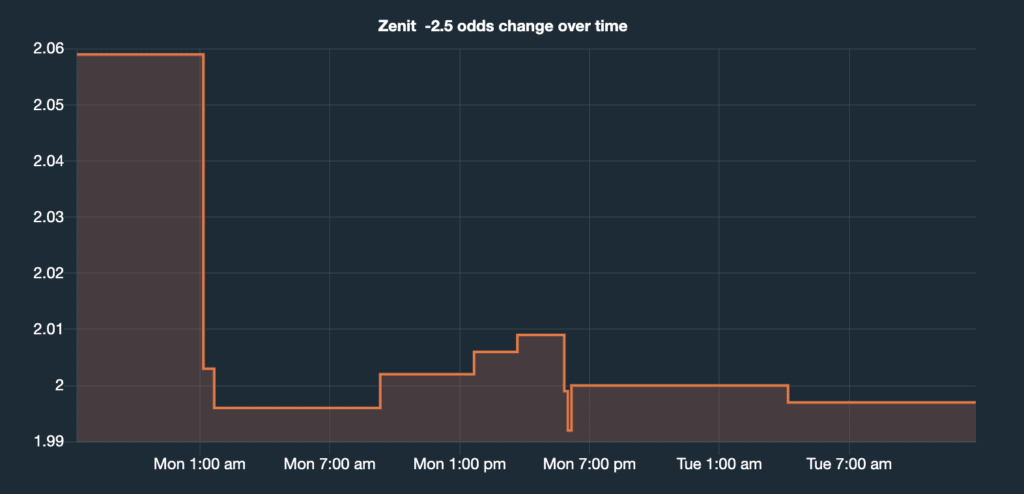 Zenit vs Rotor – Zenit -2.5 handicap at odds of 1.997
Two teams at opposite ends of the table meet in the Russian Premier League, as Rotor travels to St Petersburg. The visitors haven't scored a single goal since the start of March, and as a result, have lost their last 5 games. Zenit sits on top of the league, with a 6-point cushion to Lokomotiv Moscow in 2nd. This should be an easy win for the home side, and when you consider Zenit to be the highest-scoring side in the division, the handicap starts to look interesting.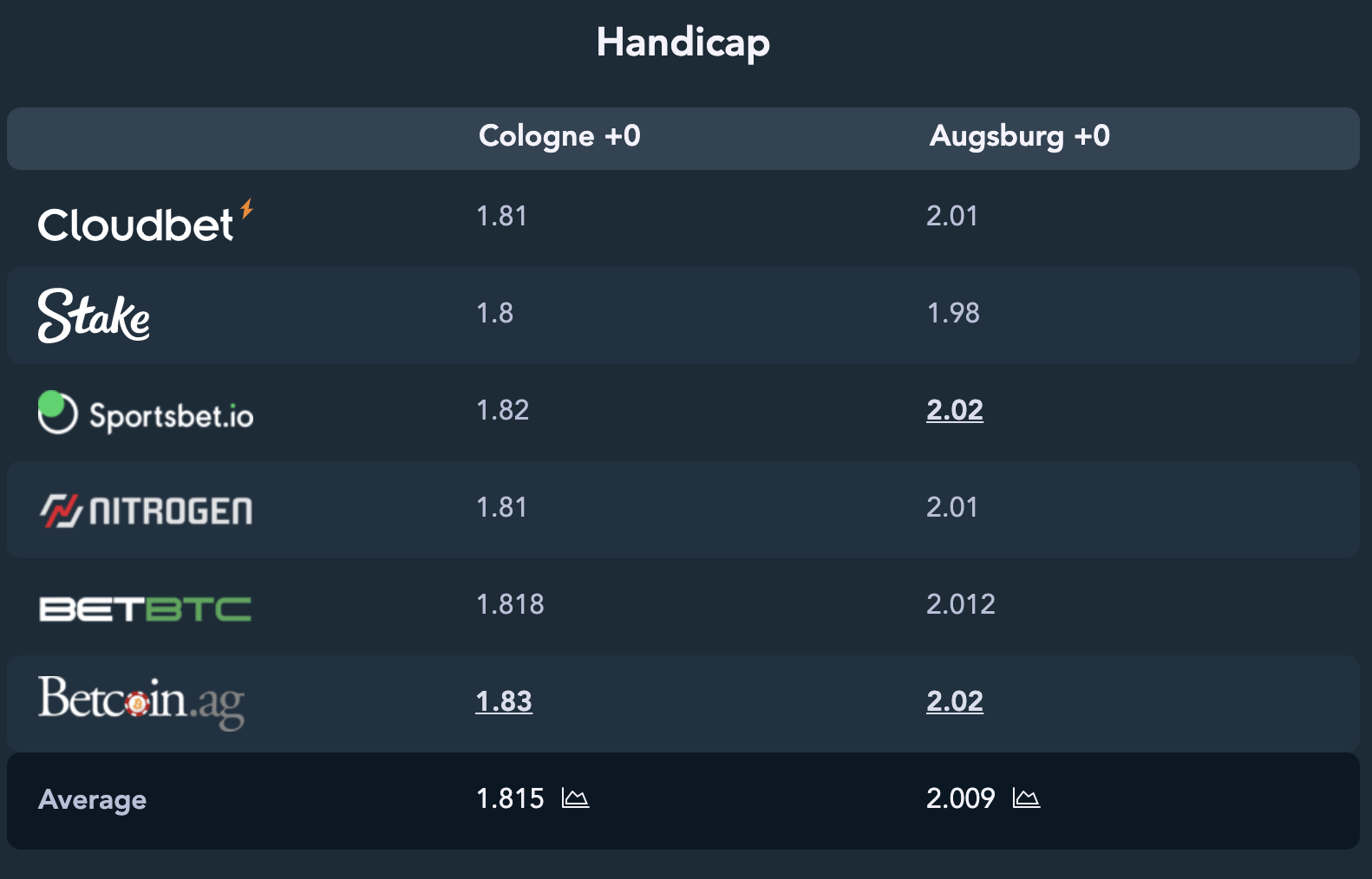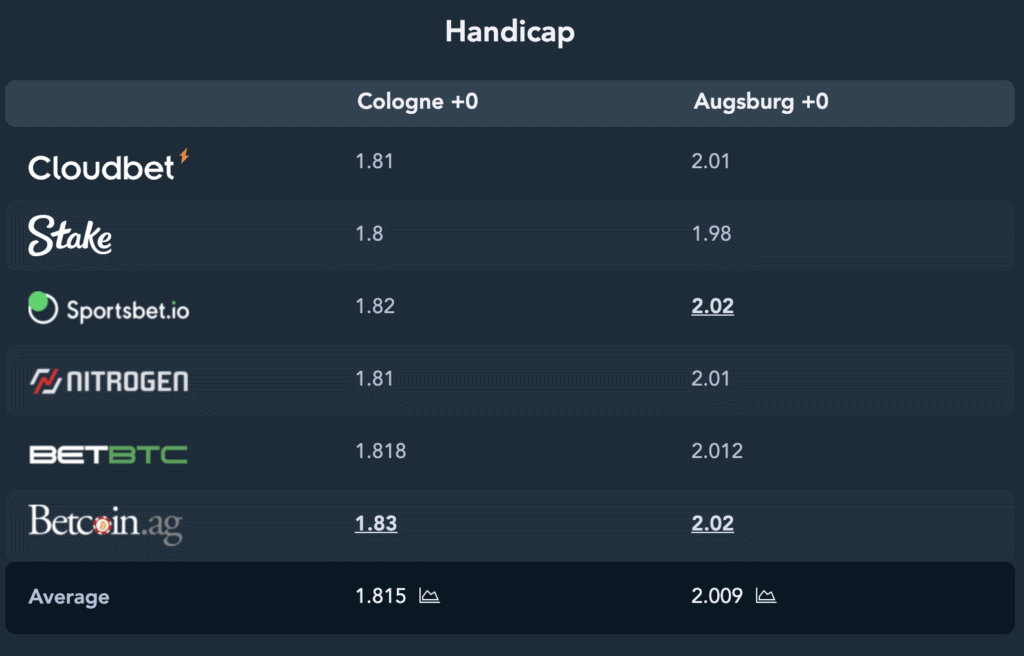 Augsburg v Cologne – Augsburg +0 handicap at odds of 2.021
Augsburg has a spell over Cologne, having not lost to them in their past 12 encounters, dating back to 2011. They sit mid-table, 7 points ahead of the Friday night opposition. Cologne has lost their last 5 on the road, scoring just twice. Meanwhile, Augsburg is undefeated at home in 6. The game looks like it'll be a low scorer, and the handicap looks nice to nullify the threat of a draw.
Win a Tesla Model 3 Performance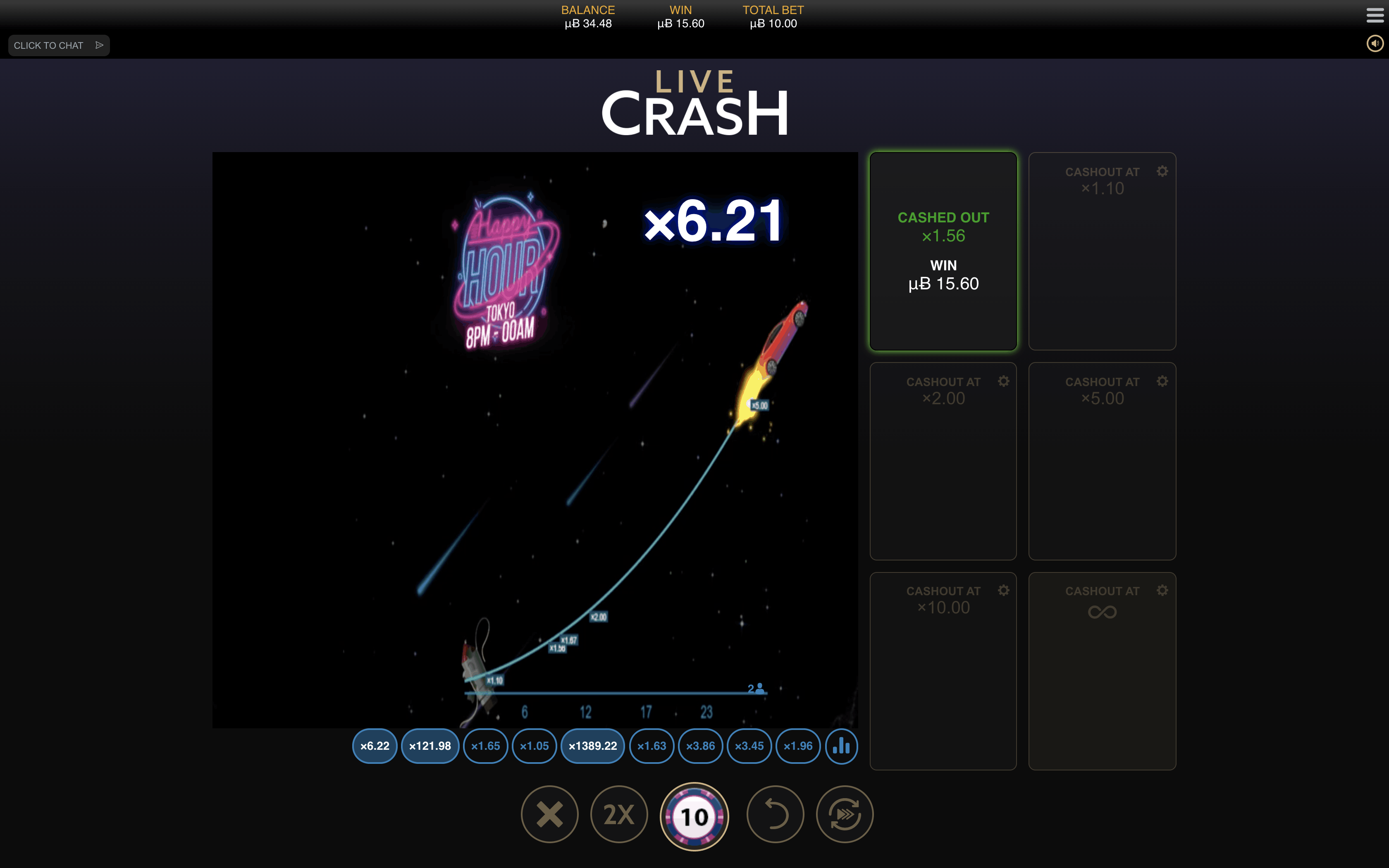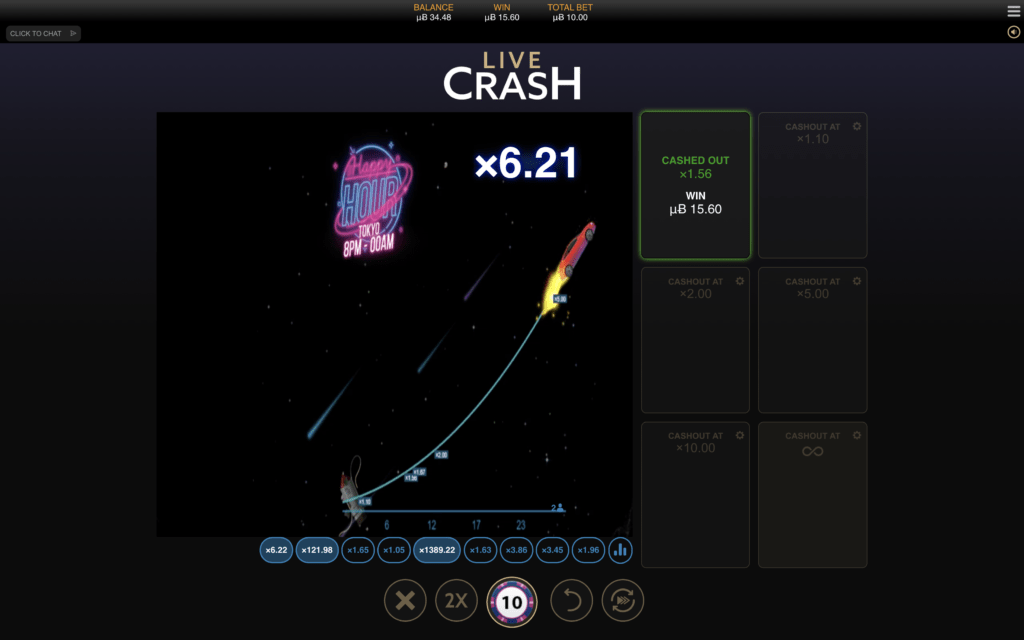 BitCasino is giving you a chance at driving off into the sunset with a brand-new set of wheels. There are 3 Tesla Model 3 Performance cars up for grabs, and all you've got to do is hold your nerve to be in with a chance of winning.
Between 19 April and 11 July, there will be 11 qualifiers, where you have to play a game called Live Crash and get 1 of the 20 biggest multipliers. You'll then go through to 1 of 3 finals, where the player with the biggest multiplier in the same game walks away with the Tesla.
You only need to come in the top 10 in 1 qualification round to make it into the finals. The top 10 from each qualification round will also get 75 m฿. Live Crash sees you pit your nerves against a randomly generated game, where your goal is to cash out before the price crashes. As the price goes up, so does the multiplier you win. If the game ends with a crash before you cash out, you lose. You can opt to automatically cash out or you can do it manually, putting you in the driving seat.
Learn more about other promotions at BitCasino in our review.
Ethereum-based poker platform gets $5 million in funding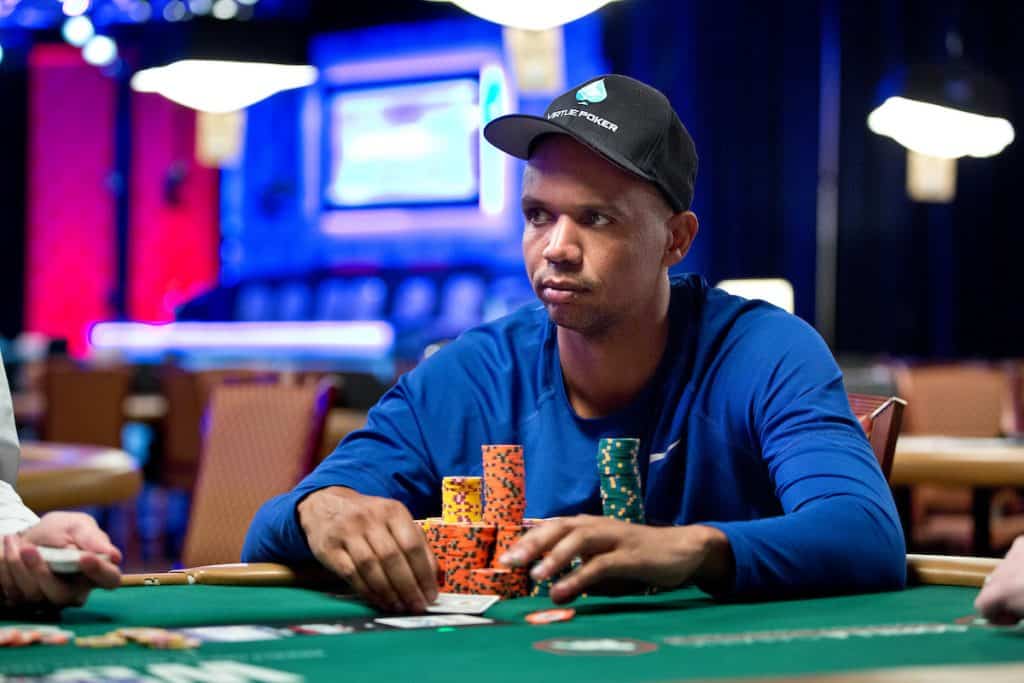 Virtue Poker is a prospective multi-chain decentralized poker platform, and it just snagged $5 million in funding from ConsenSys, DFG, Pantera Capital and Jez San in its latest funding round. Using P2P blockchain technology, Virtue Poker is aiming to make poker safer and fairer for players.
At other sites, employees of poker rooms have been been found guilty of "hacking" into games and being able to see cards, giving them a massive edge over the other players. Virtue Poker prevents this by each player shuffling the cards for another player at the table, known as P2P shuffling. It also uses a special sidechain to segregate player funds and keep them secure, putting you in control.
Virtue Poker is still waiting for a launch date, but it's backed by poker legend Phil Ivey, which should give it some legs despite his slightly bumpy reputation. Hopefully, this fresh investment round can give Virtue Poker the legs it needs to get over the finish line and finally launch a working application.
Chinese police arrest EOS casino dApp developers
Chinese police have been on a gambling crackdown as part of an "internet cleansing" program. In the process, the Yancheng police department arrested a team of developers who created the Biggame EOS dApp. Reports suggest that 15 people have been arrested in the bust, making it one of the biggest gambling dApp arrests in China so far.
Biggame allowed players to use smart contracts to bet on dice and Texas Hold'em games between June 2018 and December 2020. It's estimated that the police seized more than $3.8 million in bitcoin and EOS during the bust. This just goes to show that no matter how decentralized a gambling application can be, the Chinese police will do their utmost to extinguish it.
Get Crypto Betting Weekly in your inbox every Friday!
We guarantee 100% privacy, your information will not be shared.
The other way to be alerted about new editions is to follow us on Twitter or check our Facebook page.