Welcome to Crypto Betting Weekly, the only weekly publication that sends value bet alerts directly to your inbox!
SwC to host 2021 BCH Poker Championship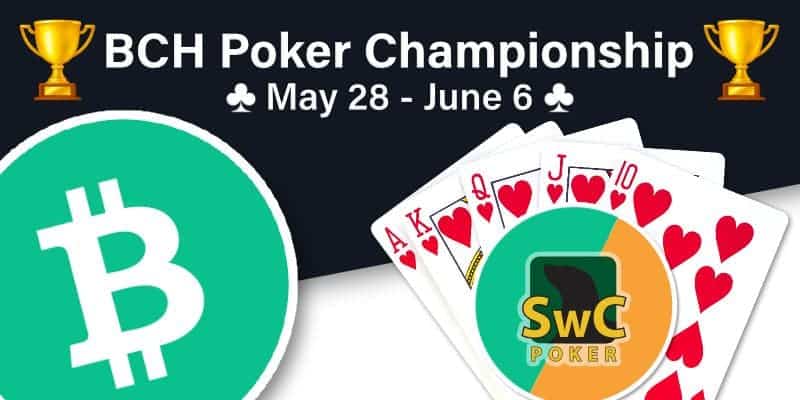 SwC Poker was one of the first Bitcoin poker sites and has gone on to become one of the best. Until the start of this tournament, SwC Poker accepted Bitcoin, but after some persuasion from Bitcoin Cash (BCH) OG Roger Ver, they will now be accepting BCH.
The 2021 BCH poker championship will take place between 28 May 2021 and 6 June 2021, featuring 31 events. There is a total of more than 20 BCH up for grabs spread out over the various events, with a 5 BCH guaranteed first-place prize on the main event – a 50k uBCH buy-in no-limit Texas hold 'em tournament.
Events start every day at 12:00 with more events starting at 20:00 and 00:00 to cater for people all around the world. Buy-ins will depend on the event, but they will range from 5k to 100k uBCH.
Get risk-free bets every weekend!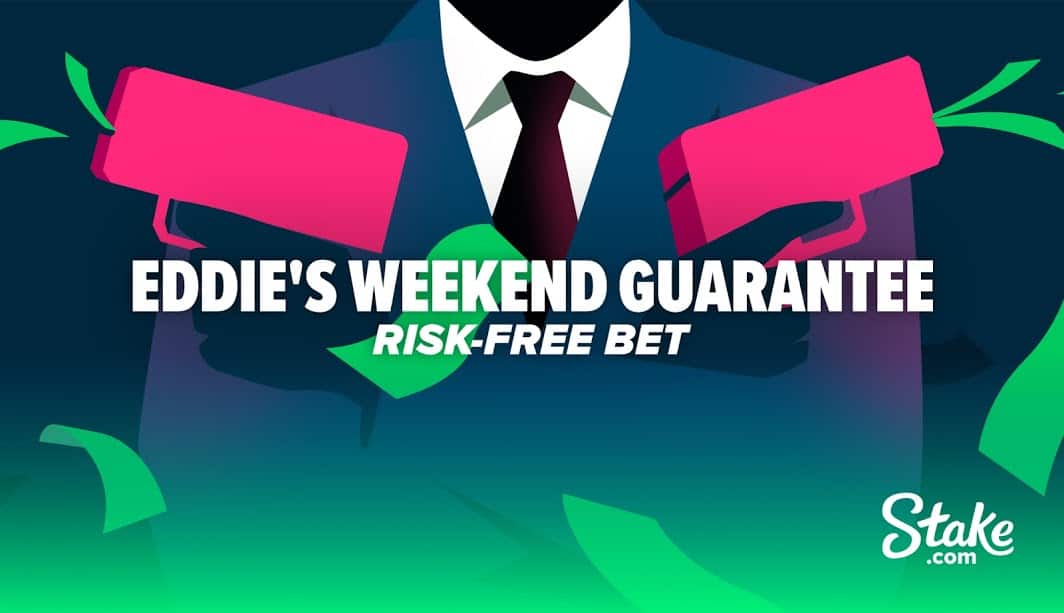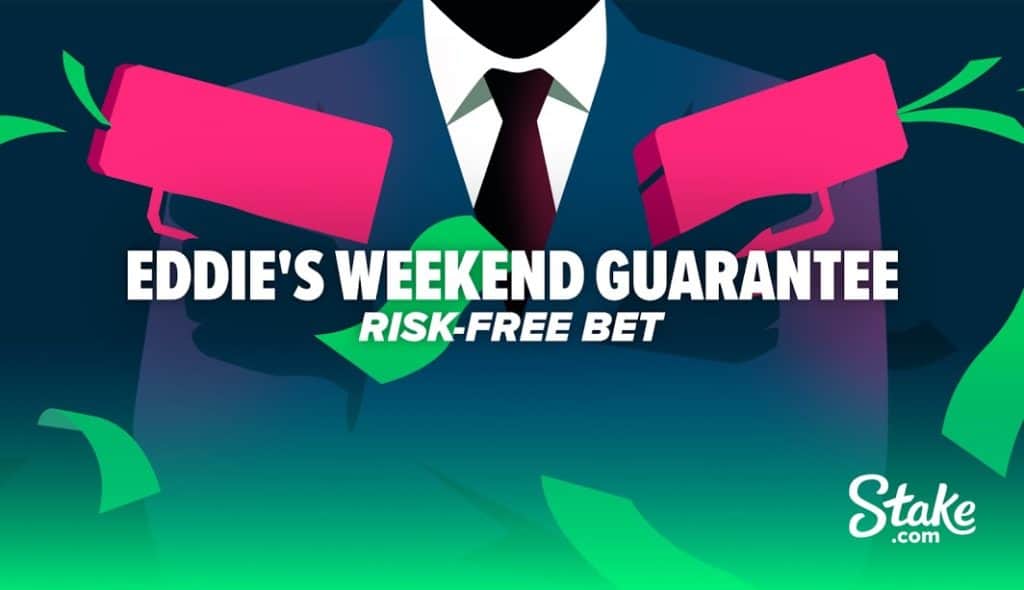 Nobody likes a losing bet, and nobody knows this better than Eddie from Stake. So, to make your weekend more exciting, Eddie is giving you a risk-free bet. Simply back his pick as a pre-match single and if it loses, you'll get a cash refund.
The minimum bet is $5 and the maximum refund is $50. To be able to take part in this promotion you need to have wagered $1,000 in the previous week or won a ticket through the weekly Stake 100k giveaway. The weekend's risk-free bets go live every Friday morning CET.
Bet into a lower edge with BitOdds
Sportsbooks bake a mathematical advantage into the odds that they offer, and this is known as the edge. If you're betting into a 4% edge, you need to be that much smarter than the bookies if you're going to be a long-term winner. Cutting this number down as low as possible gives you the best chance of coming out on top.
BitOdds allows you to compare odds from the best crypto sportsbooks and create your own synthetic market and therefore a synthetic edge. By combining the best odds from the best sportsbooks, you cut the house edge down significantly and boost your chances of becoming a long-term winner. Best of all, it's totally free to use!
As an example, in the 2020/21 Bundesliga season Cloudbet had the lowest edge out of the top crypto sportsbooks, standing at just 2.68%. In comparison, BitOdds' synthetic edge was 1.29% – a much better deal. If you had bet 1m฿ on each of these selections for the season, you'd notice the difference that the lower edge makes.
The difference is 4.62%, giving your profitability a real boost in the long run.
Weekend bets to keep an eye on…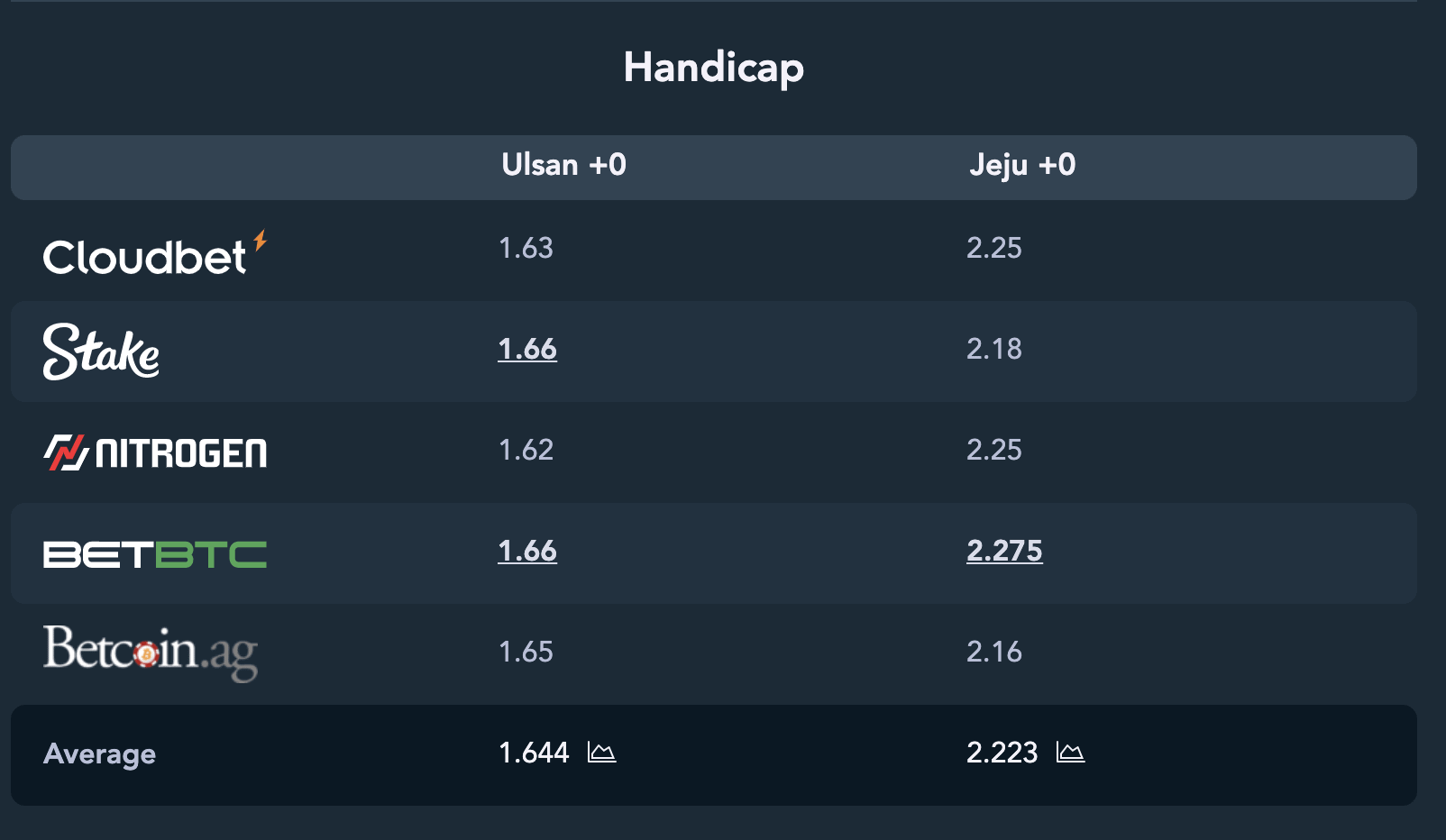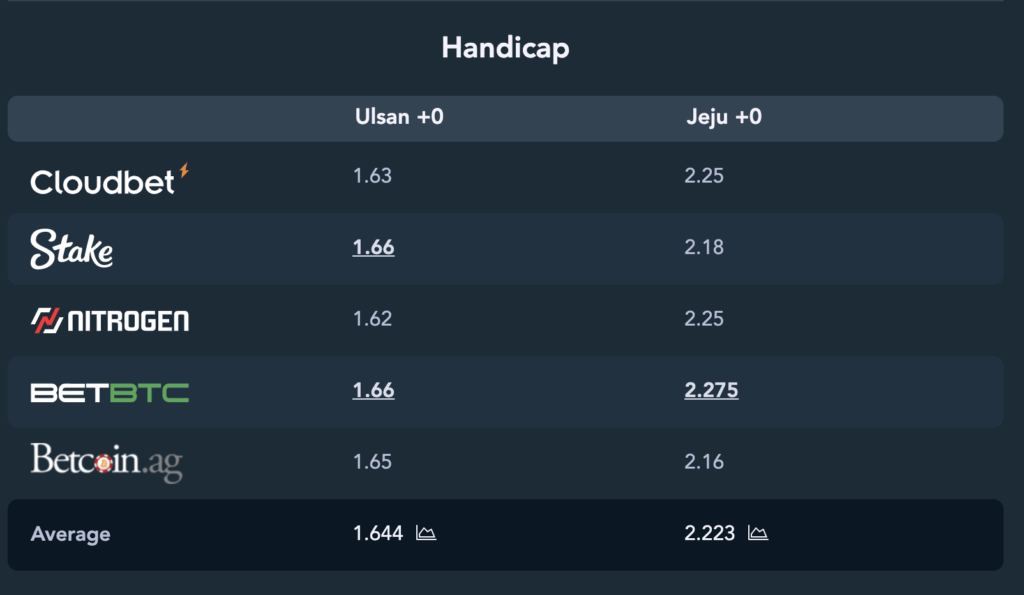 Ulsan vs Jeju – Ulsan +0 handicap at odds of 1.66
Jeju has drawn 10 of their 18 K-League matches (winning just 4). They're also on a run of 7 games without a win. They host top-of-the-league Ulsan, who have only lost away from home twice all season (4 wins, 3 draws). The visitors are a big price, but the +0 handicap covers you for a draw, in case Jeju notch an 11th tie of the campaign.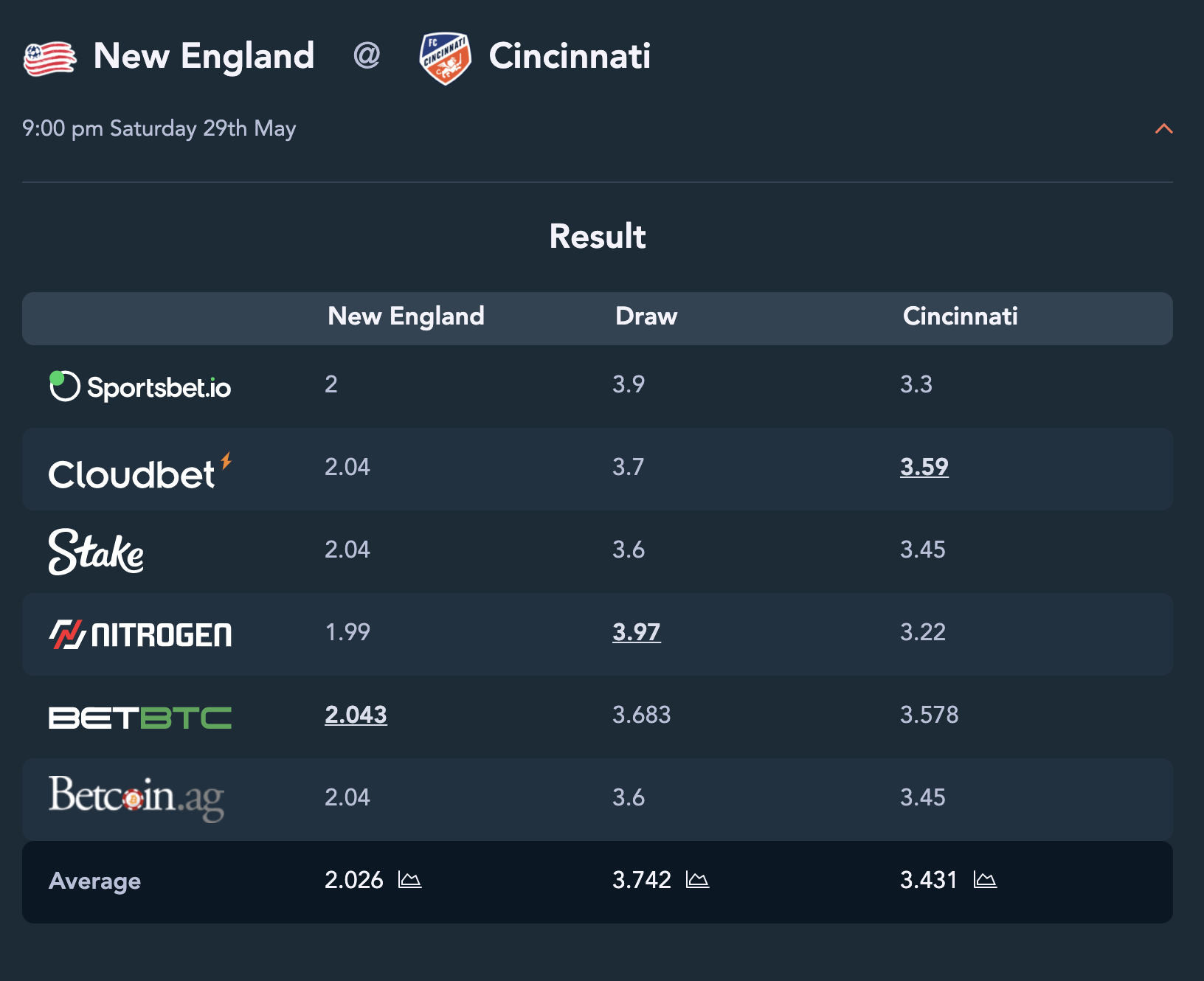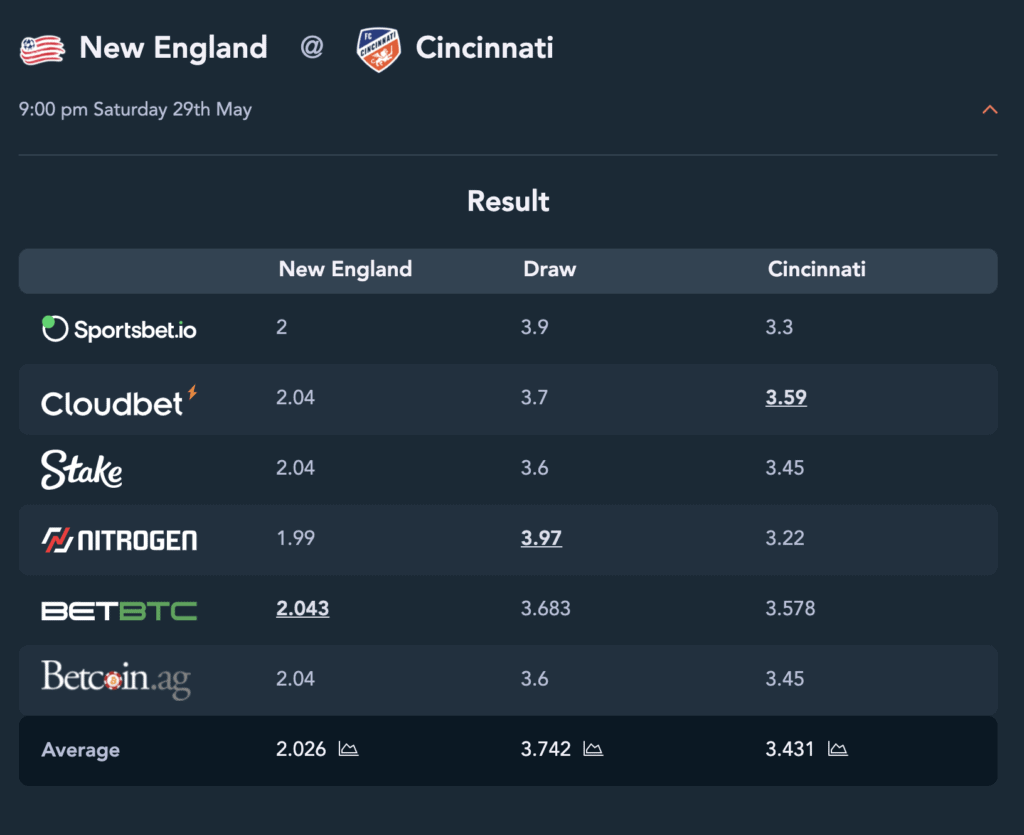 Cincinnati vs New England – New England to win at odds of 2.043
With just 1 loss in their opening 7 Major League Soccer (MLS) matches, New England leads the Eastern Conference. They face bottom-of-the-league Cincinnati and are priced near even money. The home team have lost 6 straight home matches in all competitions, not winning since a 2-1 win over Columbus Crew in October. They also have the worst defensive record in the MLS. The price here seems attractive and is worth a look.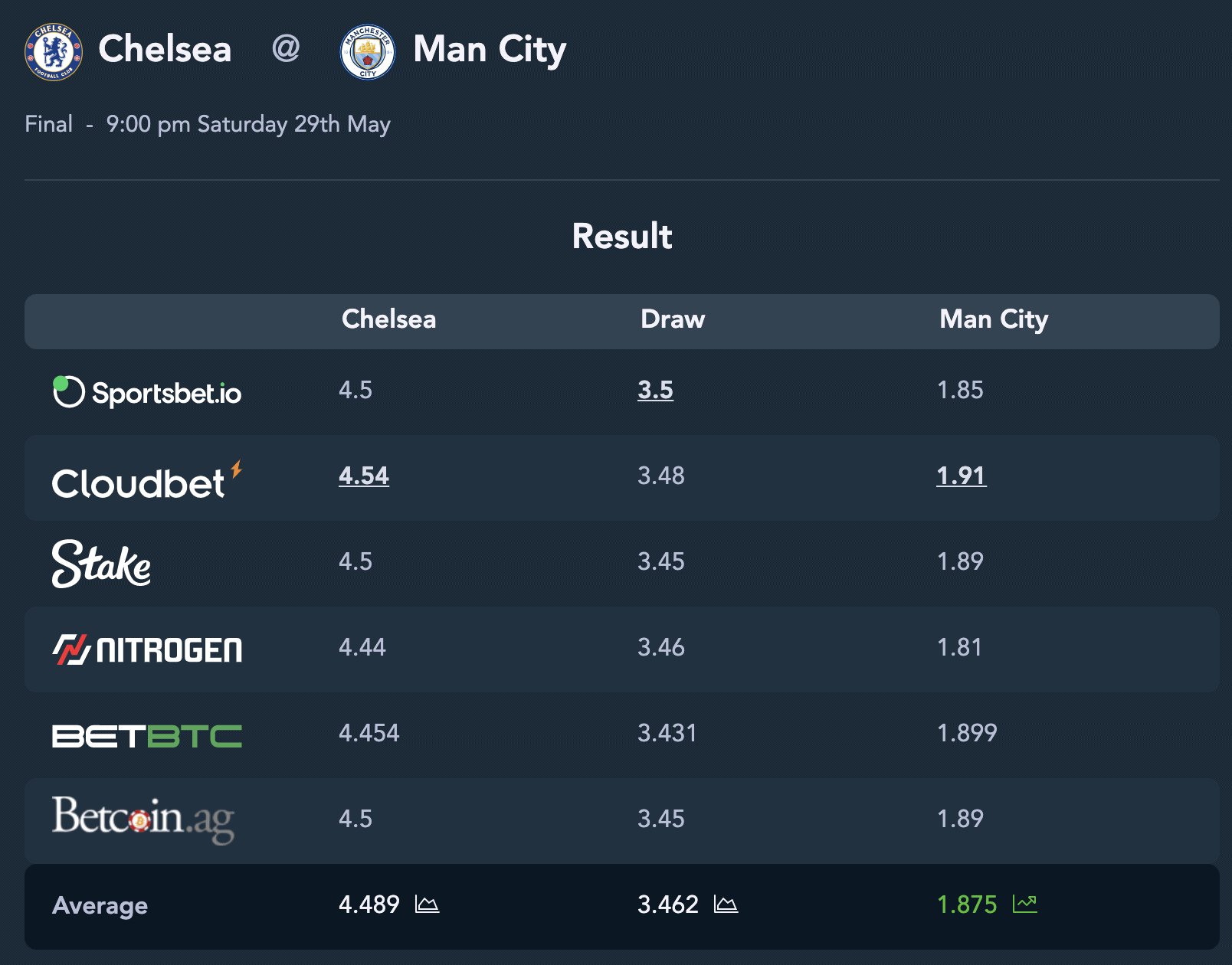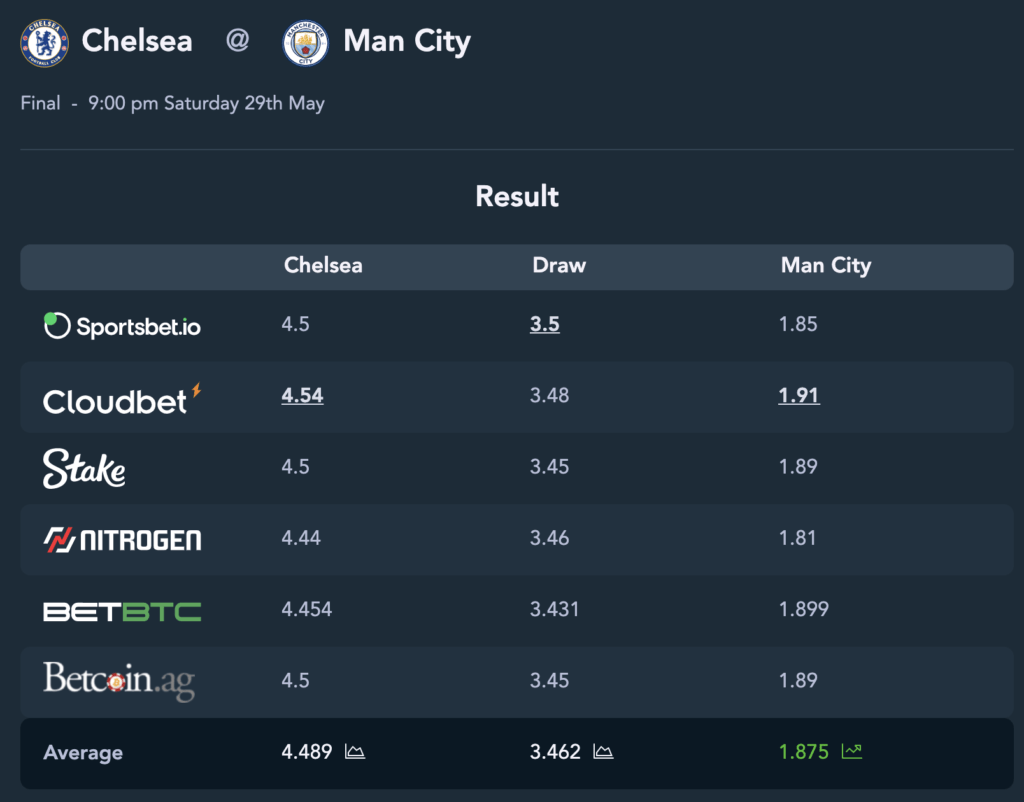 Manchester City vs Chelsea – Draw at odds of 3.5
Chelsea has lost 3 of their last 4 in all competitions, but still doesn't concede many goals under Thomas Tuchel (16 in 29 matches). The Londoners have beaten Man City in their last 2 meetings and will be sure to keep a very tight ship in a monumentally important match. Man City are the favorites, and rightly so, but Chelsea has enough about them to slow the game down and grind out a draw. These big finals are always tight and decided by a small margin, so the draw is a good play here.
Get Crypto Betting Weekly in your inbox every Friday!
We guarantee 100% privacy, your information will not be shared.
The other way to be alerted about new editions is to follow us on Twitter or "like" our Facebook page.