Hello and welcome to Crypto Betting Weekly. There's more chance that we'll win a Pulitzer for this weekly publication than Logan Paul has of beating Floyd Mayweather…
Weekend bets to keep an eye on…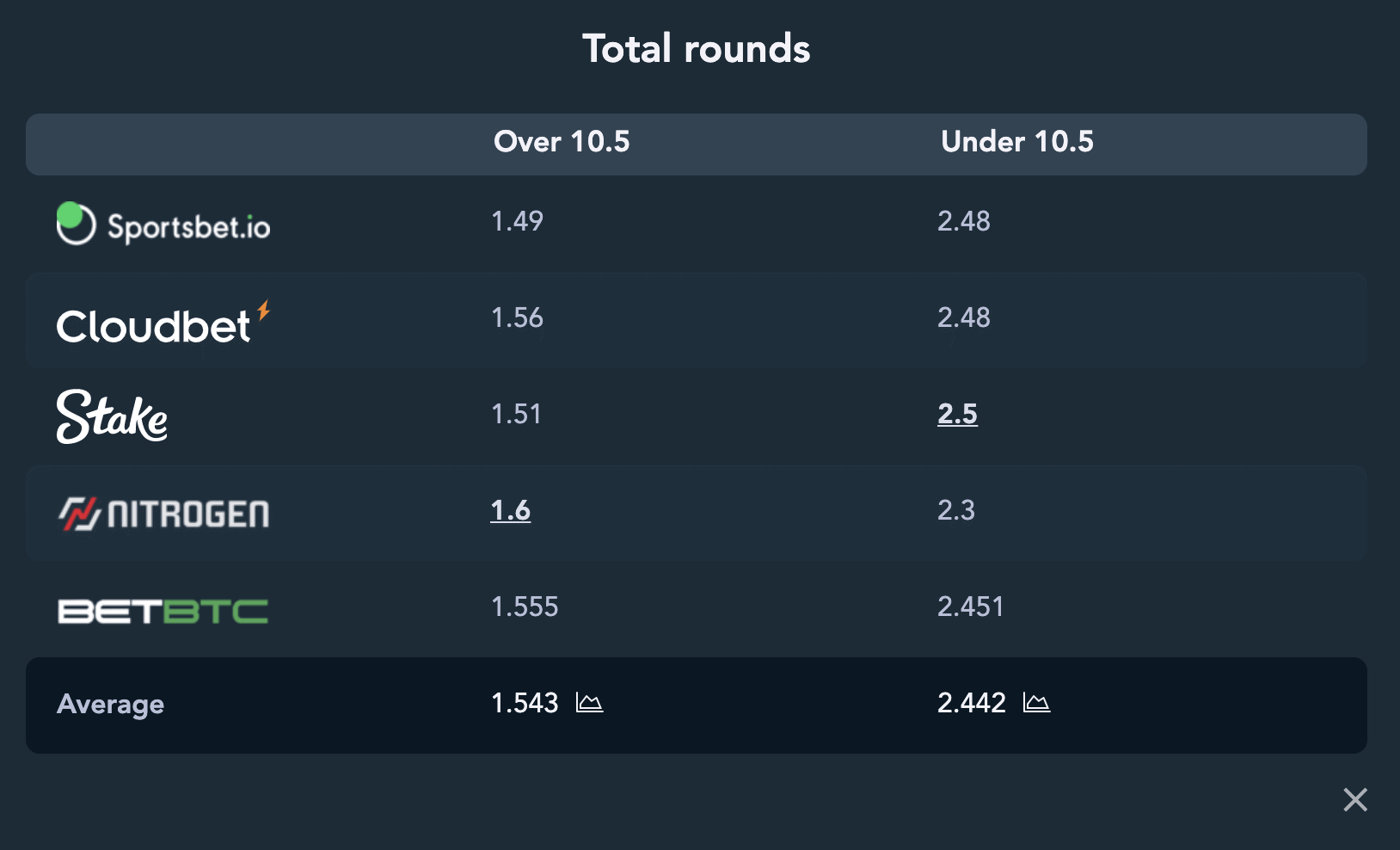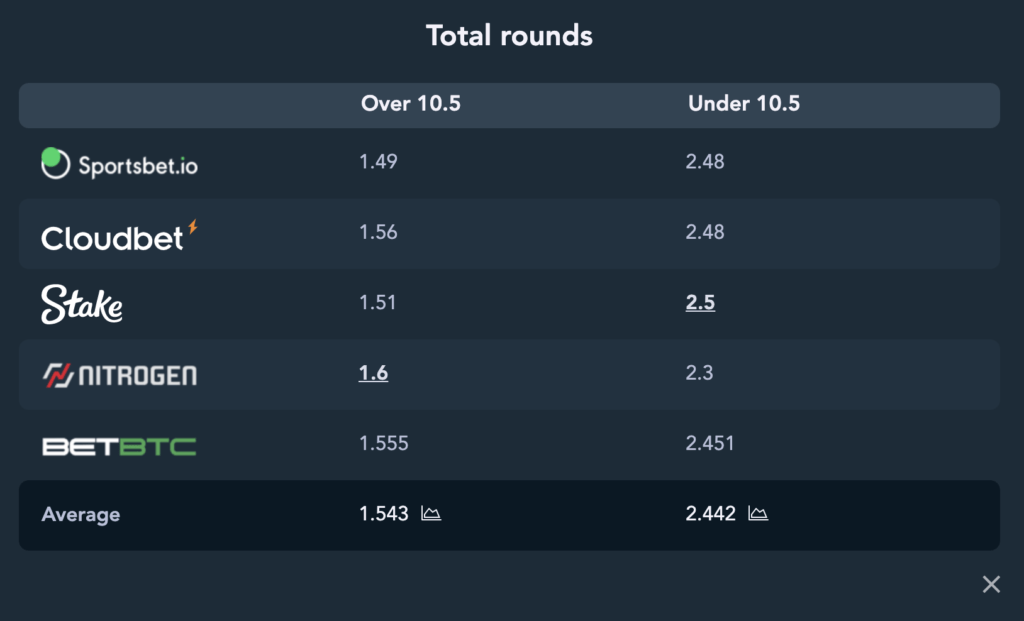 Saul (Canelo) Alvarez vs Billy-Joe Saunders – Over 10.5 rounds at odds of 1.551
Canelo faces a real test in Billy-Joe Saunders this weekend. With a combined 85 wins between them – and just 1 loss (Alvarez to Mayweather) – both fighters know how to get the job done and won't allow their opponent an easy victory. While a short price, the over 10.5 rounds bet looks strong. Alvarez has had a few favorable decisions in the past, so will know he can rely on the judges. Meanwhile, Saunders will need a gargantuan hit to KO the Mexican who has never been knocked down before.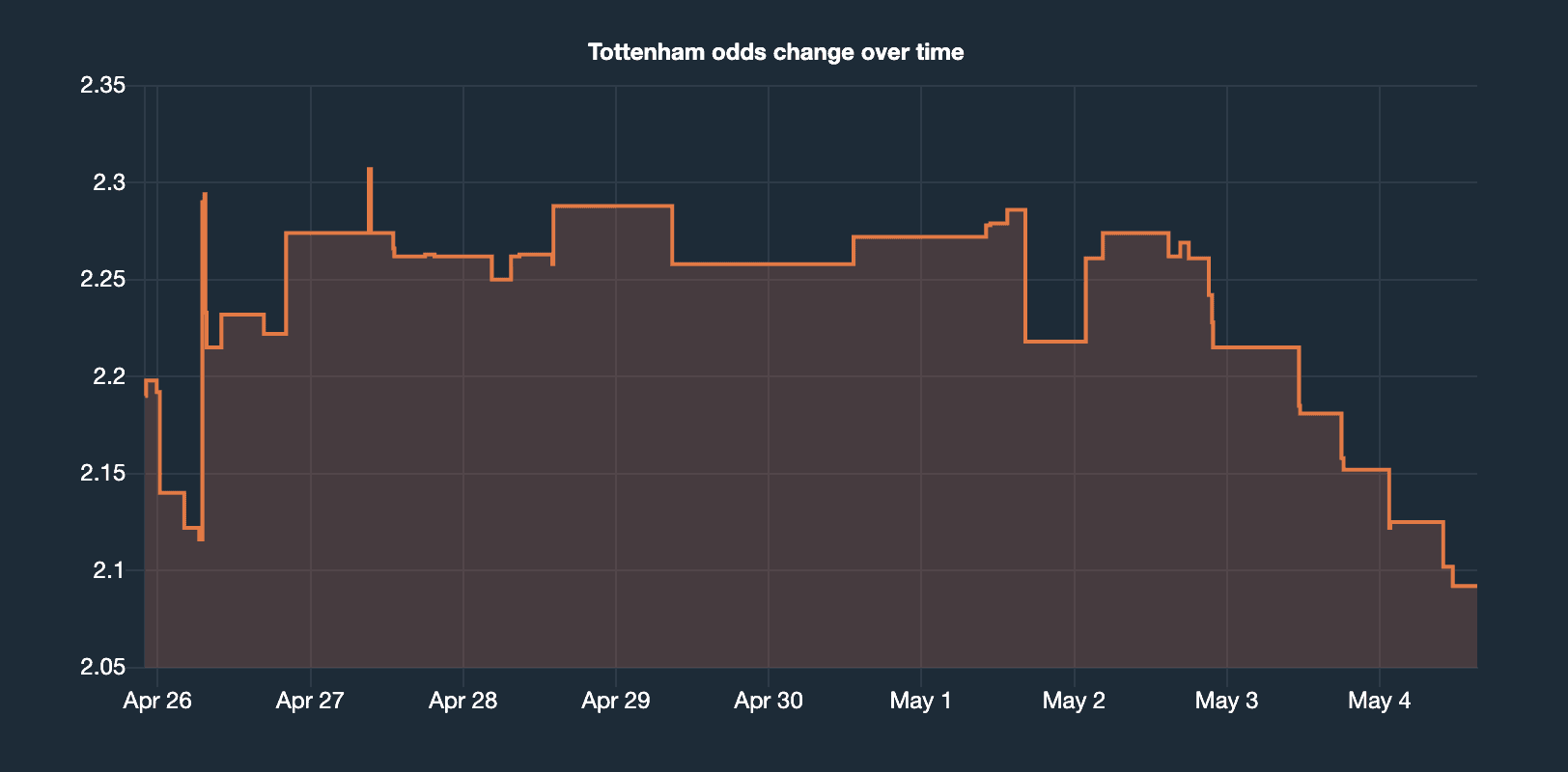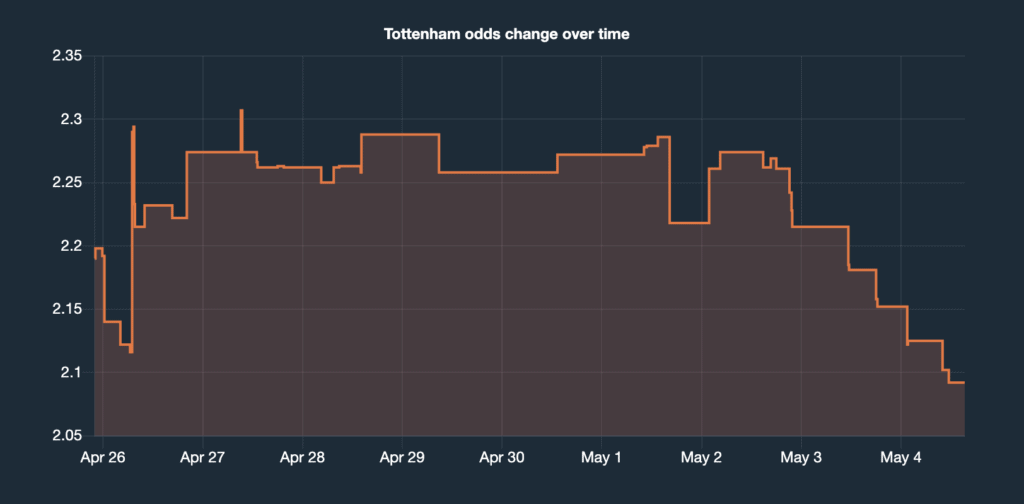 Leeds vs Spurs – Spurs to win at odds of 2.092
Leeds could be without their 2 most influential players for the match against Spurs. Kalvin Phillips and Raphinha both missed Leeds' last outing – a 2-0 loss to Brighton. Without them, Marcelo Bielsa's side lack cutting-edge direction. Spurs played Leeds off the park in the reverse fixture, and they should have enough to do the same against a potentially weakened XI.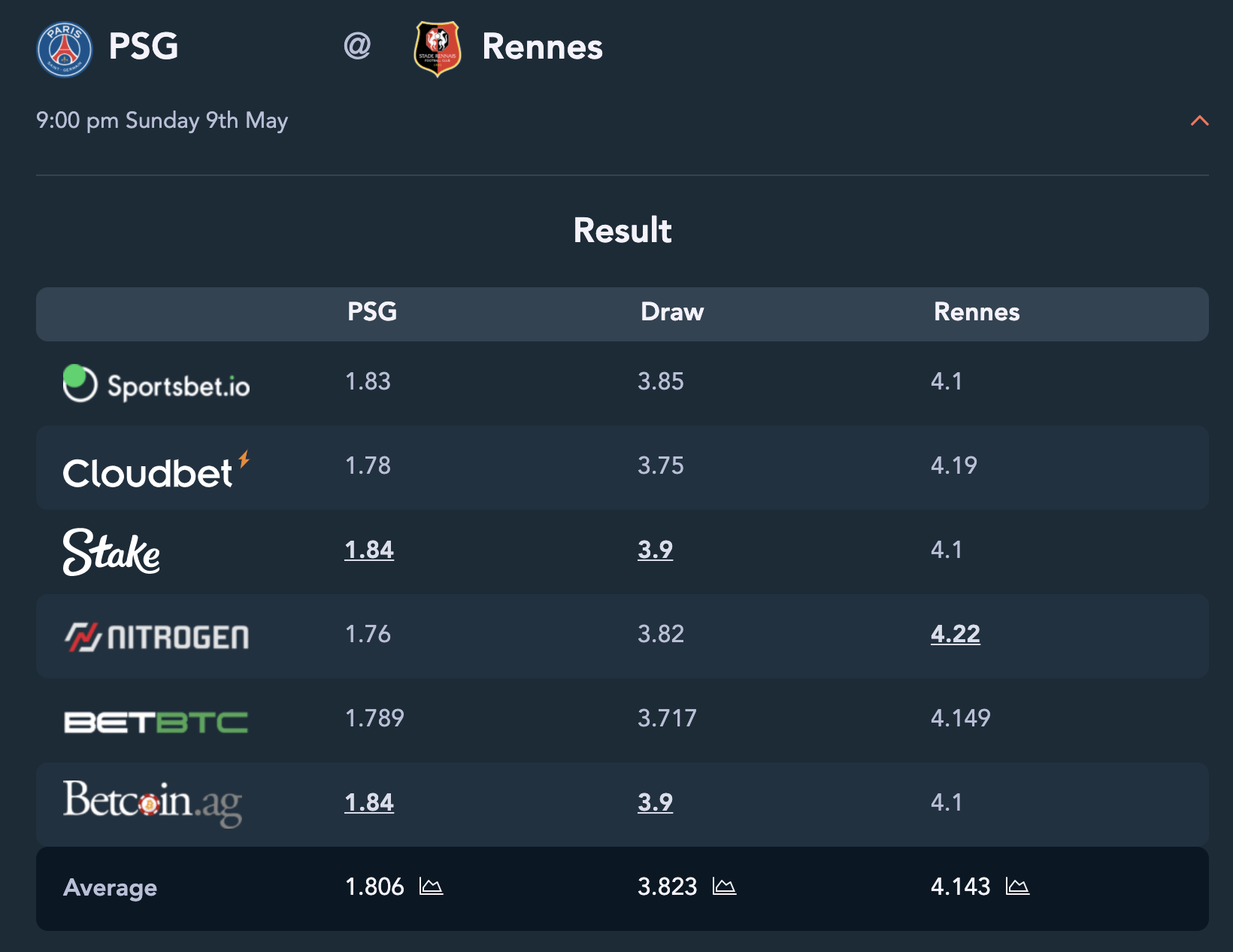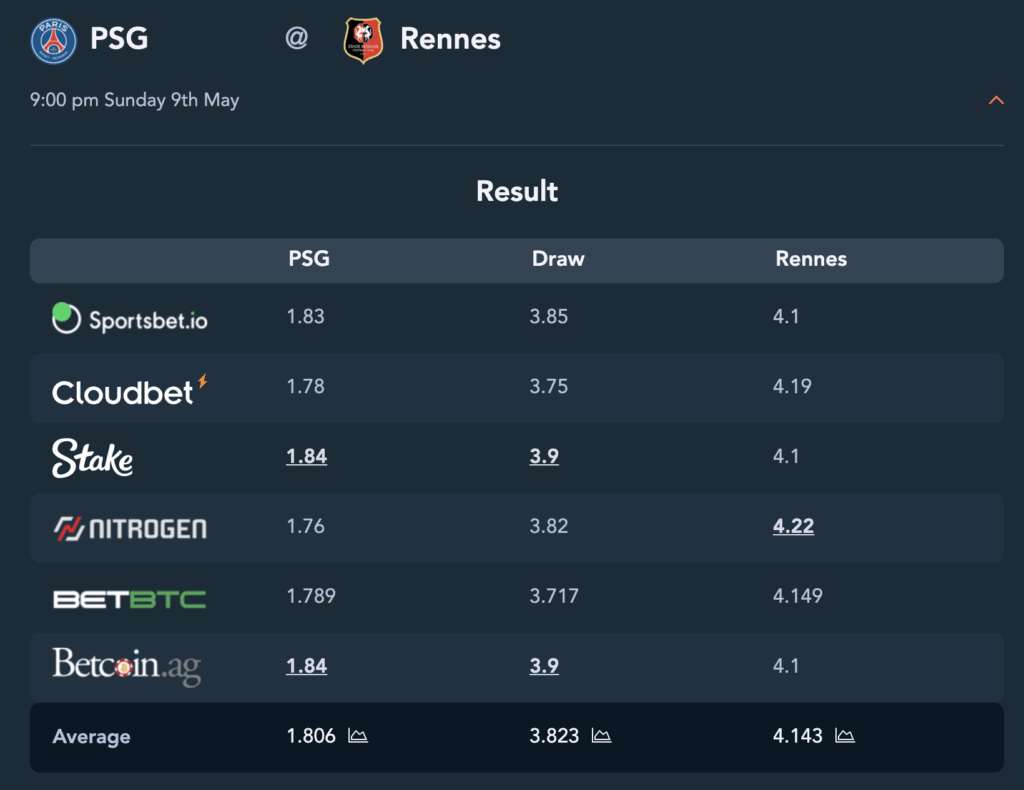 Rennes v PSG – PSG to win at odds of 1.825
Sometimes the obvious bets can't be ignored. PSG have won their last 8 domestic away matches, and face a solid but unspectacular Rennes side. After 5 without a win at home, Rennes have beaten Dijon (20th), Nantes (18th) and Strasbourg (16th) – although these sides aren't comparable to this weekend's opponents. The price seems good value, even if PSG are without Kylian Mbappe.
Atari Casino is underwhelming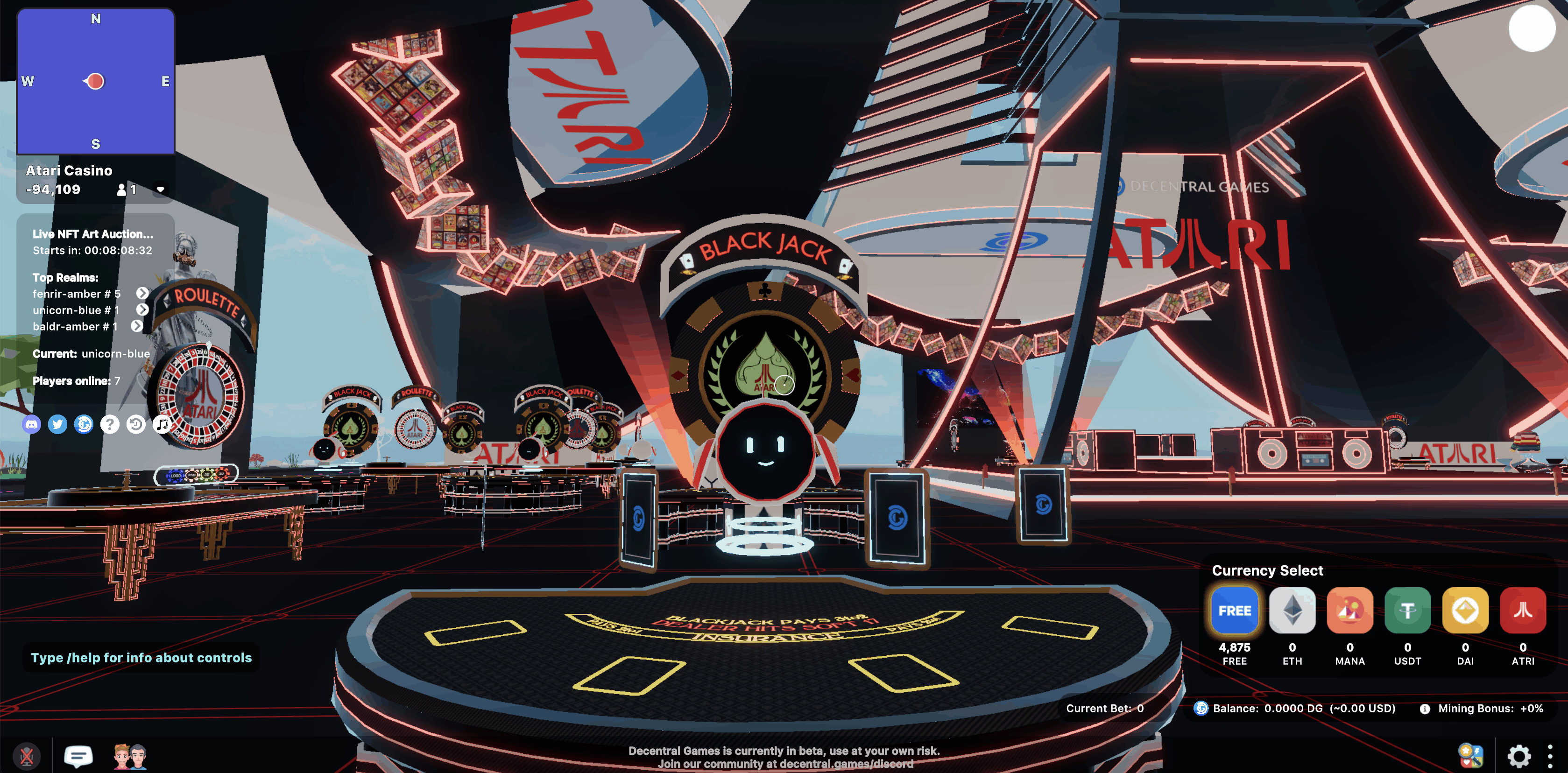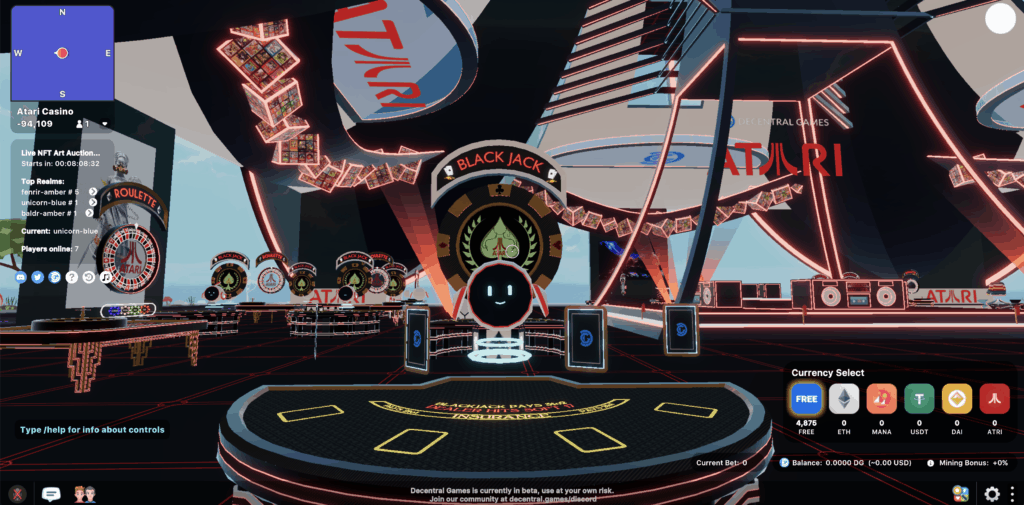 If you cast your mind back to the Crypto Betting Weekly edition of 12 March, you'll remember that Atari announced its plans to launch a casino on the Ethereum blockchain through Decentraland. The waiting is finally over, and we got to see what all the hype was about…
Atari's casino launched with a party in Las Vegas and a ton of action on the night of the launch, including free NFTs. But as the confetti cannons fell silent and the sun rose over Atari Casino on the Decentraland Strip, the action appeared to vanish. We've made several trips back since the official launch on 29 April but have yet to encounter any other humans there.
The games are the same stale casino games you'll find in all the other casinos in Decentraland, and without other players to interact with, it feels like a lonely place. There are still free NFTs up for grabs, presumably remnants of the launch party stock, but Ethereum gas fees make claiming them expensive.
Atari promised the world a shiny and amazing blockchain casino experience, but it all appears to be marketing hype. Many middle-aged gamers were eagerly waiting for reboots of the games that fueled their youth, only to find bland games hosted by floating robots.
Hopefully, Atari can improve on its rather poor launch and come back with a bang. After promising so much, it's very disappointing to see such a dismal show.
Sportsbet & Brett Lee dish out the bitcoin love
After conquering the cricket world, Australian quickie Brett Lee has decided to embrace the crypto love and has donated 1฿ to CryptoRelief.in. The donation will help purchase oxygen used in the treatment of COVID-19. The plague has swept across India with a devastating impact on the health of millions owing to a shortage of medical-grade oxygen.
To sweeten the pot, Sportsbet, who Brett Lee is a brand ambassador, has also chipped in another 1฿. This highlights the crypto mentality whereby looking out for one another is more important than anything else.
Stake's $1 million race winner bet $79 million…
If you cast your mind back to the Crypto Betting Weekly edition of 2 April 2021, you'll remember that Stake was giving away $1 million to the players that bet the most money. That promotion has finally come to an end, seeing an eye-watering amount of money being thrown around.
"MalteseFalcon" took home the grand prize of $250,000 after betting a whopping $79 million worth of bitcoin and ether. Second place bet $76.5 million and took home $120,000.
MalteseFalcon has bet 1,378.97 ฿ and 11,050.22 ETH since joining Stake in January 2021. On average, the whale has won 49.05% of his bitcoin bets and 53.76% of his Ethereum bets. All bets are on casino games.
Win $5,000 in bitcoin every week!
Stake is well known for its massive promotions and tournaments. Back at the start of April, Stake announced that it was giving away $1 million, and now that action is over, it's following it up with an unbeatable weekly giveaway. You'll be able to get your hands on $5,000 every week, along with 20 other players.
For every $1,000 that you wager at Stake, you'll get one ticket to the draw. The more tickets you have, the better your chances are of winning. The prizes will be paid out in bitcoin and this promotion will run every week.
Get Crypto Betting Weekly in your inbox every Friday!
We guarantee 100% privacy, your information will not be shared.
The other way to be alerted about new editions is to follow us on Twitter or "like" our Facebook page.