Welcome to the latest edition of Crypto Betting Weekly, your one-stop shop for all things related to betting with crypto – right here at BitEdge every single Friday!
NBA slam dunks back into action
Elite basketball returned to our screens this week, with the first round of seeding games from Disneyland in Florida.
The pick of this weekend's action sees reigning champs the Raptors take on Lebron James' Lakers.
LA Lakers @ Toronto Raptors

2:30 AM Sunday 2nd August 2020
And for all upcoming NBA games, you can now take advantage of a new Guaranteed Payout Special offer from Stake. If your team is up by 14 points or more at any stage of the game, you'll get paid out as a winner – even if it goes on to lose!
Champions League ready for World Cup-style schedule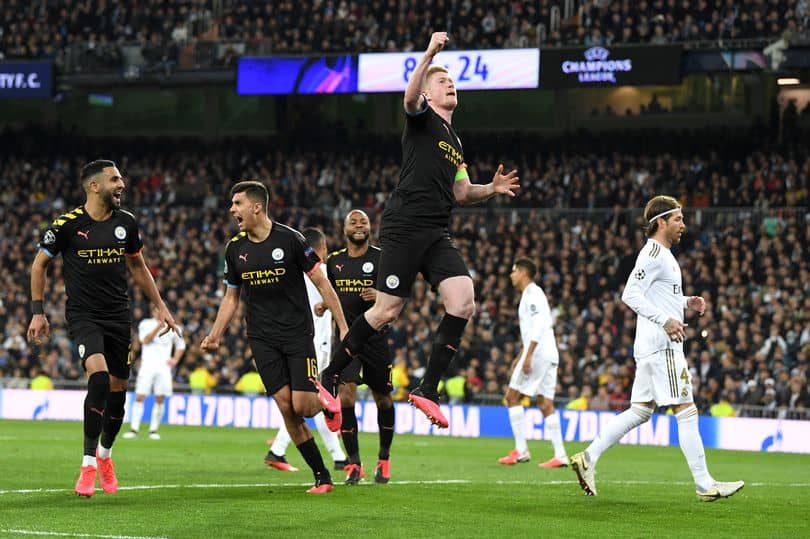 The pinnacle of European club soccer comes back with a bang in August. A quick-fire schedule of matches will take place in Portugal, and we now have the latest odds comparisons live.
The UEFA Champions League resumes at its uncompleted second leg stage of the last 16. Real Madrid and Manchester City face off in the most exciting of ties on August 7, and then quarter-finals take place as straight knockouts from August 12 onwards.
The final will be just 11 days later, in a condensed schedule akin to a major World Cup tournament. This is just about the ideal bridge between seasons, and some epic action for us to bet on!
Stocked up on your Trump tokens?
There's no shortage of drama or fascination when it comes to the 2020 US Presidential race, and the odds reflect that with Donald Trump's price continuing to fluctuate through July.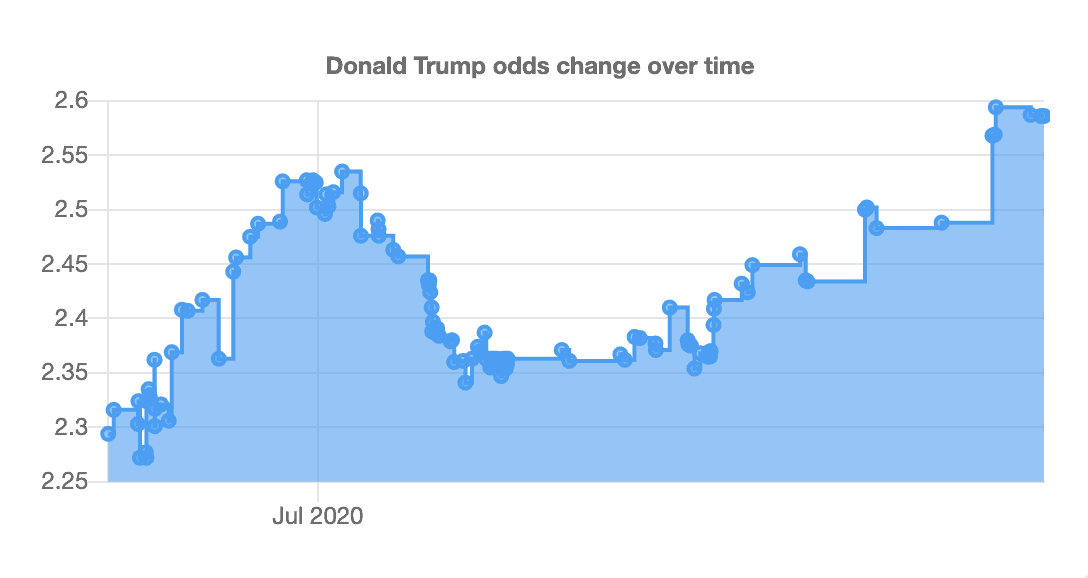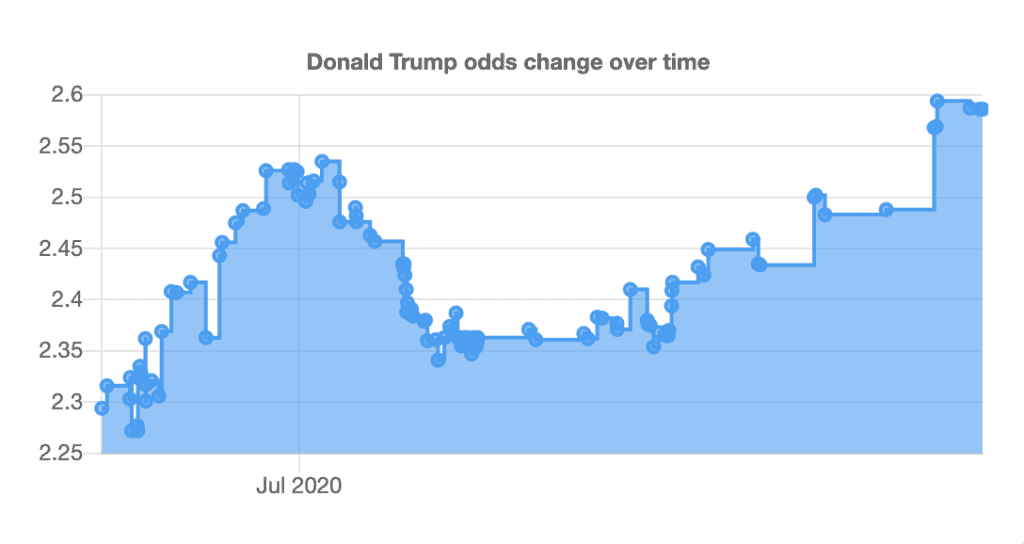 Meanwhile, crypto exchange Poloniex has launched a novel way to bet on the election outcome, through a tradable predictions model.
Its new TRUMPWIN and TRUMPLOSE tokens can be invested in at any point from now until the votes are cast, and will then be redeemed for either $1 or $0 depending on the result in November. Fun idea!
Augur v2 launches
Exciting developments coming out of Augur this week. The decentralised, Ethereum-based prediction market has started rolling out its v2 – the first major platform upgrade since launching in July of 2018.
An open-source project that's been literally years in the making, v2's rollout begins with the deployment of protocol contracts. But the betting platform's UI will also get a facelift, with significant advancements promised very soon. So watch this space!
The slot player wins 64 bitcoin in one sitting!
Our hearty congratulations go out to the man responsible for one of the most sensational slot runs we can remember.
A mBit customer went on a life-changing winning streak this week, with total winnings of 64 bitcoin ($700,000) on the dystopian warrior adventure game, Apocalypse Quest.
We love good news stories like this. But what's even more astonishing is that he landed the initial jackpot, worth 25BTC, in his first 5 minutes of play. Then he went on to win a lot more!
Check out the highlights:
25,735 mBTC on 25 mBTC bet (1029x win multiplier)
11,698 mBTC on 10 mBTC bet (1169x win multiplier)
9,045 mBTC win on 50 mBTC bet (180x multiplier)
10,075 mBTC win on 50 mBTC bet (201x multiplier)
16,340 mBTC win on 50 mBTC bet (326x win multiplier)
"I still can't even believe it's real," said the lucky winner by the name of Justin. "Excited doesn't even start to explain it; I still think I'm in a state of shock. Is this real life?"
Start believing, Justin!
Subscribe to get Crypto Betting Weekly in your inbox every Friday!
We guarantee 100% privacy, your information will not be shared.
Every new edition is also posted across our social media channels so follow us on Twitter or "like" our Facebook page to see those.