Our Dota 2 TI10 betting preview features team news and details the best crypto sportsbook odds and promotions.
A fight for the Aegis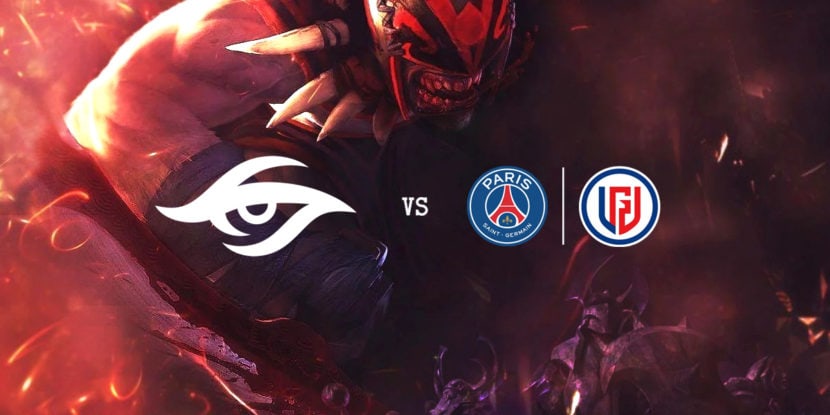 After duking it out in the playoff rounds, Team Secret and PSG.LGD is going head-to-head this Saturday for a shot at the Upper Bracket title. The winning team will also get a guaranteed spot in the Grand Final and with that, a chance to claim the 1st place prize worth $18,208,300.
PSG.LGD
The odds are in favor of PSG.LGD with the LGD organization reaching The International's (TI) top 3 for the 6th time this year. This year they'll be looking for a victory after falling short in 2019 and 2018. They reached the Upper Bracket final by smashing Virtus.pro and taking the first game in 43 minutes while the second game was over in 26 minutes.
The team's performance has proven to be consistent and they've exhibited peak form throughout the tournament. If they're able to maintain and harness their powerful triple-threat combination of tempo, flexibility, and strong drafting they stand to destroy Team Secret.
Team Secret
The European powerhouse, Team Secret has finally made it to the title final. They stomped two-time defending champions OG and claimed a 2-0 victory against Group A's top-seeded team, Invictus Gaming. Team Secret is guaranteed at least a 3rd-place finish but they'll be gunning for 1st place.
Team Secret has been impressive thus far and Puppey's drafting has been truly exceptional. They could very well claim the win as they boast one of the best offlaners in zai and one of the most experienced TI veterans in Puppey.
Bet on the TI10 action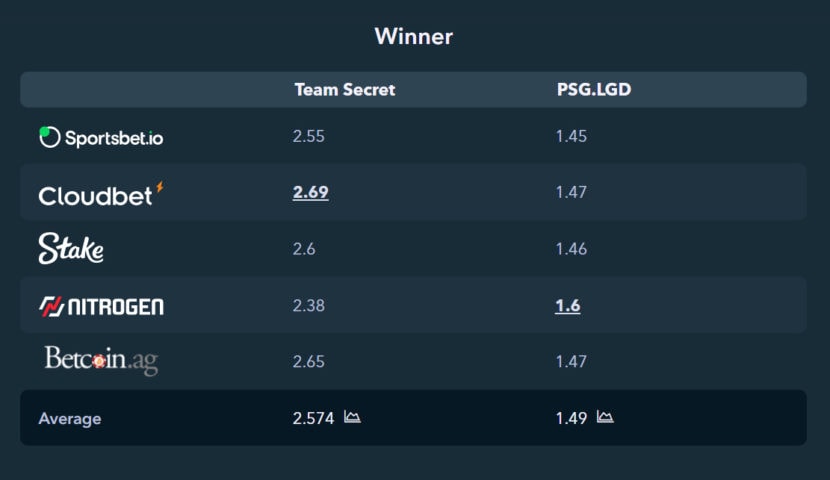 These crypto sportsbooks offer fantastic TI10 coverage and also offer competitive odds:
Stake and Cloudbet feature live Twitch streaming which adds an extra element of excitement to the action-packed game series. We've found that Cloudbet's stream is fractionally faster and that they also offer more live in-play markets.
These 2 crypto sportsbooks offer great odds but Nitrogen has consistently delivered some of the best Dota 2 odds around. It's best to shop around as the odds are bound to fluctuate.
TI10 promotions and competitions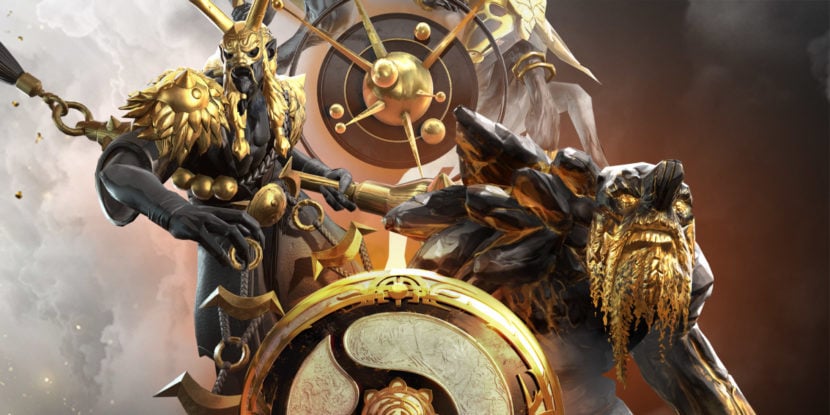 Stake has certainly gone the extra mile with its special offers and they've made it clear that they mean business. They're celebrating the prestigious Dota 2 tournament by bringing back one of their most popular promos. On top of that, they're also hosting a special competition with cash prizes and more.
Take your betting to the next level with:
First Map Insurance – Place a bet on the International matches, and earn your money back if your selection wins the first map, but loses the match. The promo applies to both Bo3 and Bo5 matches (the Grand Final) and offers a maximum payback of $100.
Dendi's International 5k Giveaway – Stake is giving away 10 cash prizes worth $500 plus an additional streaming package powered by Lenovo & HyperX worth $500. To be eligible for the prize draw you'll need to place 10 bets on The International.
Get Crypto Betting Weekly in your inbox every Friday!
We guarantee 100% privacy, your information will not be shared.
The other way to be alerted about new editions is to follow us on Twitter or "like" our Facebook page.