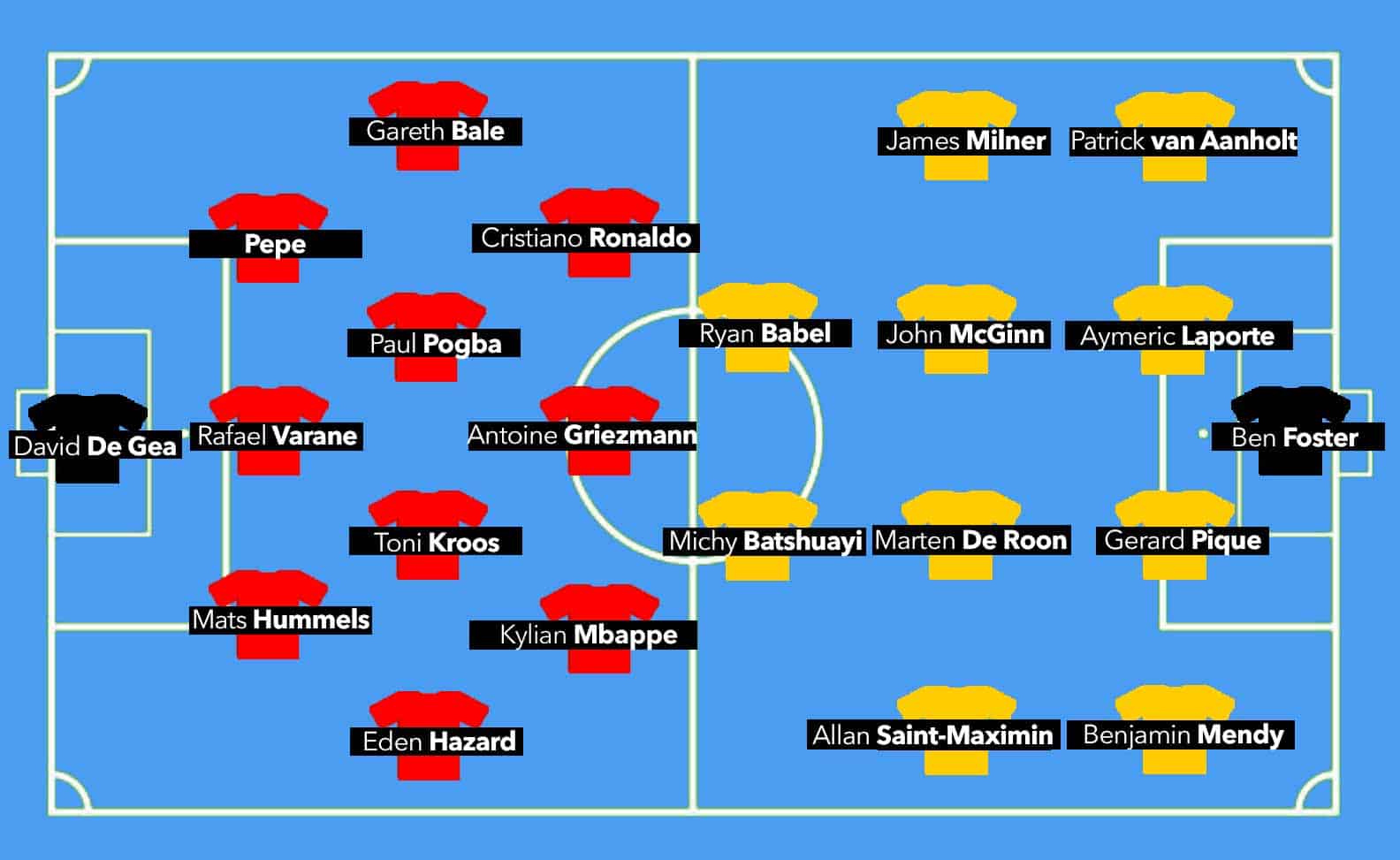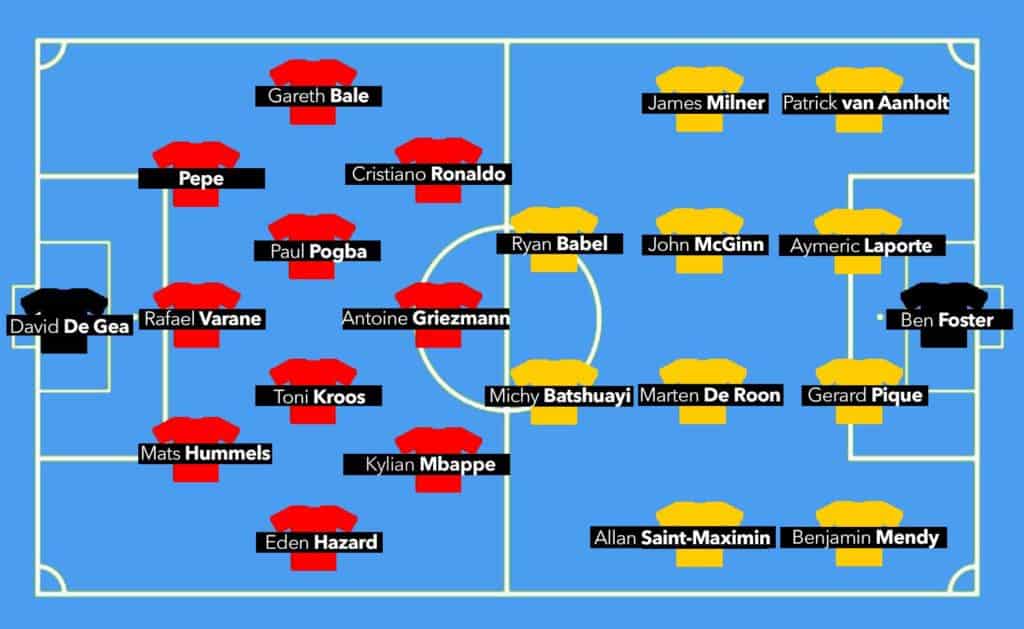 Ahead of Euro 2020, we're having a match between the 2 ultimate Twitter XIs. In one team are the most followed Euro 2020 players on Twitter. In the other team are the most entertaining players who could make an appearance at the tournament.
Too many player accounts are run by agencies pumping out obviously fake and polished posts. We've found players who are unique and offer something different.
Who wins? Let us know in the comments…
Most entertaining XI
Goalkeeper: Ben Foster (@BenFoster)
The Watford stopper is a great follow thanks to his matchday vlogs, including the build-up and wind-down, giving you a never before seen look at footballer's lives.
Right-back: Patrick van Aanholt (@pvanaanholt)
The Netherlands and Crystal Palace wing-back regularly speaks his mind on Twitter – calling out haters and pulling no punches on political views.
Centre-back: Aymeric Laporte (@Laporte)
Aymeric (or I'm'Eric) Laporte is great with fan interaction on Twitter. He can laugh at himself, but is also happy to call out pundits and clichés.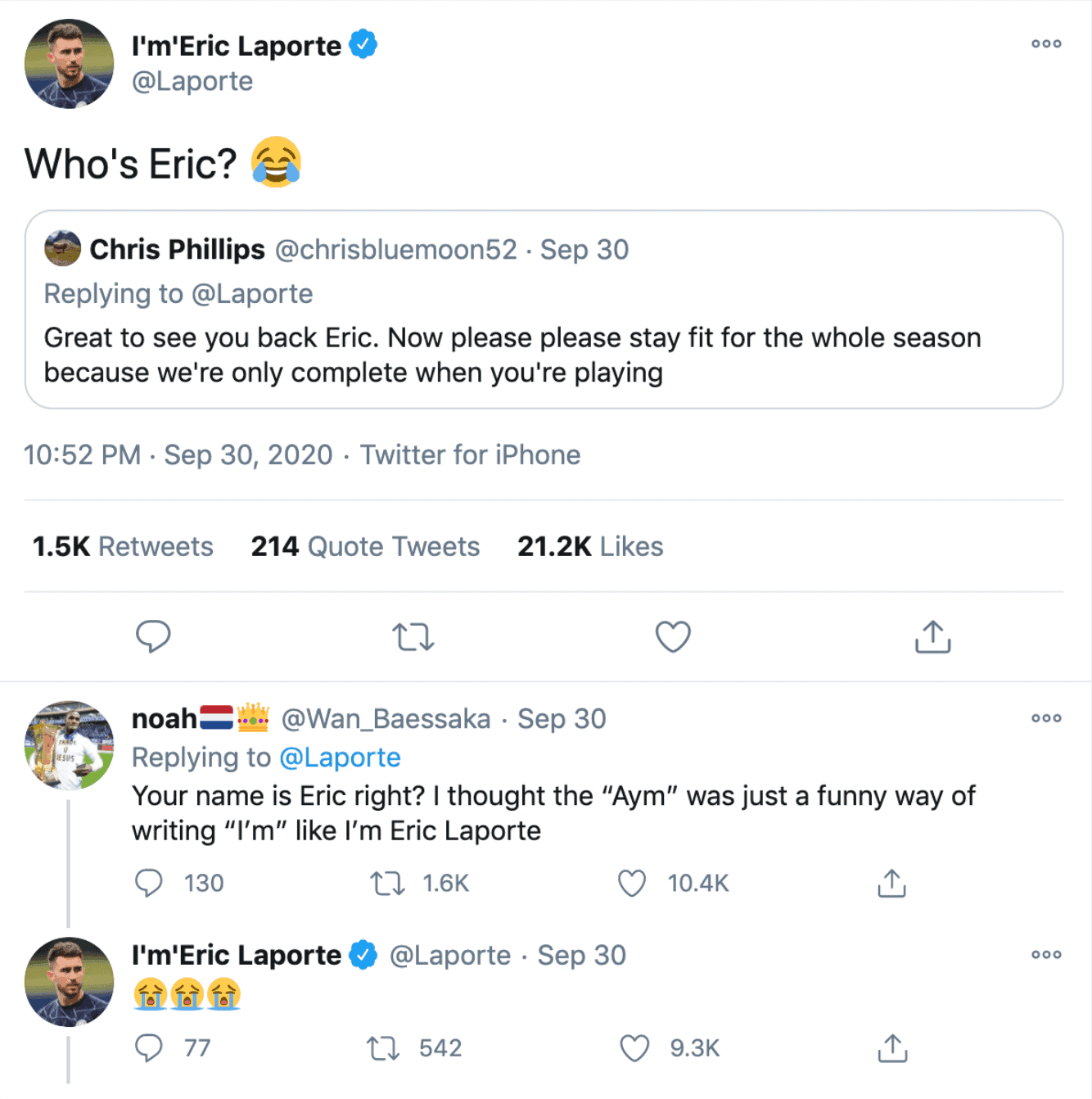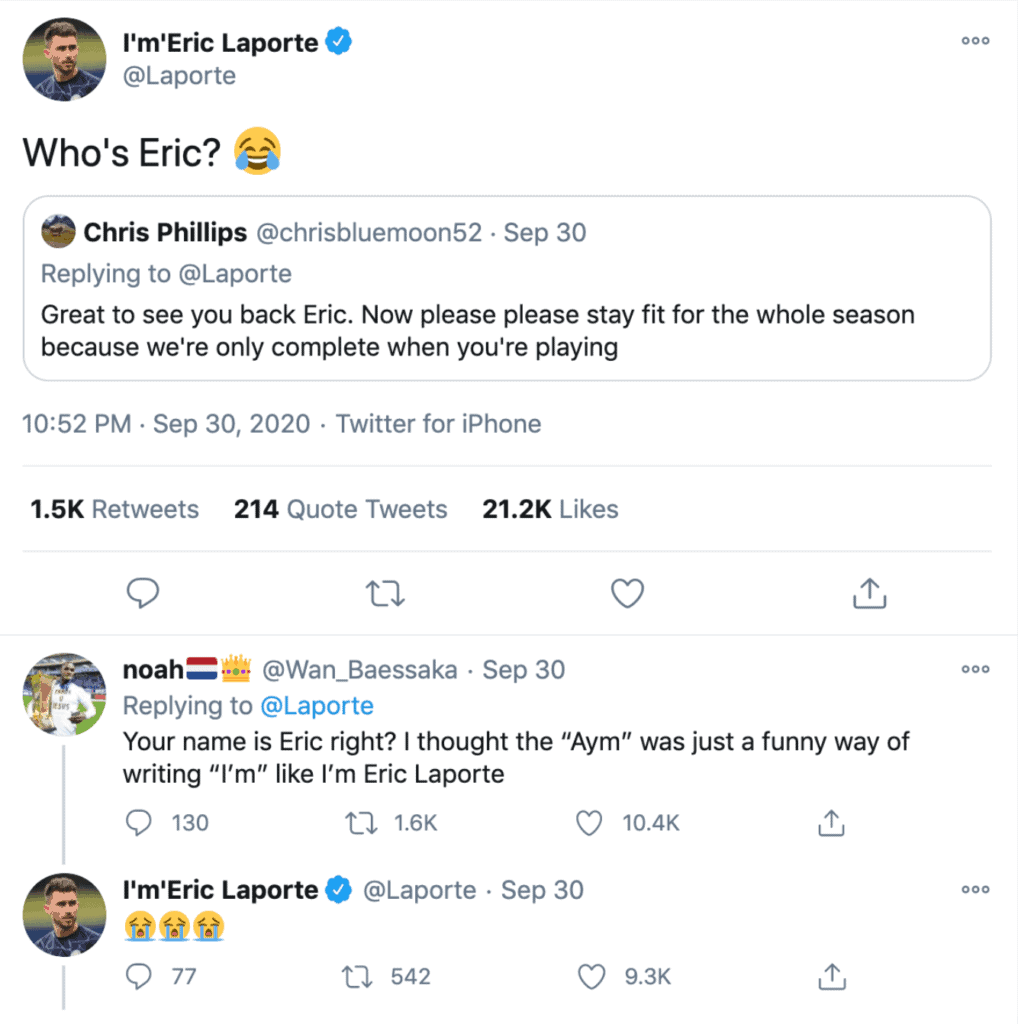 Centre-back: Gerard Pique (@3gerardpique)
A Barcelona and Spain legend, Pique doesn't try and hide his distain for rivals Real Madrid. He reveled in their disqualification from the Copa Del Rey in 2015 and wound up Los Blancos defender Alvaro Arbeloa.
Left-back: Benjamin Mendy (@benmendy23)
Benjamin Mendy has a great sense of humour which he shows off on his Twitter page. Poking fun at himself and others (including manager Pep Guardiola), Mendy has made himself a cult hero at Man City.
Right-midfield: James Milner (@JamesMilner)
The famous @BoringMilner parody account found Twitter well before the man himself. Despite being portrayed as the dullest man in the world, Milner took it with good humour and plays up to his reputation. Expect tweets about the ironing, drinking water, cutting the lawn – and maybe some football.
Centre-midfield: Marten De Roon (@Dirono)
No one is safe from Marten De Roon's jibes, with Zlatan Ibrahimovic and Cristiano Ronaldo feeling his wrath in the past. His post match tweets are always original and will usually put a smile on your face.
Centre-midfield: John McGinn (@JMcGinn7)
Quick-witted John McGinn is not shy of an opinion or a laugh. Twitter highlights include a video of him turning up to training dressed as a roast chicken, missing celebrations due to a drugs test and responding to bland teammate posts.
Left-midfield: Allan Saint-Maximin (@asaintmaximin)
Allan Saint-Maximin sharp and sarcastic responses to supporters are great entertainment, as well as his ability to make light of situations others would normally shy away from.
Striker: Ryan Babel (@Ryanbabel)
Netherlands and Galatasaray forward Ryan Babel spearheads the attack in our team. His photoshop skills clearly aren't lacking (as you can see below) and is also a vocal bitcoin supporter. He also has a YouTube channel in which he vlogs matches and released his music (yes, really).
Striker: Michy Batshuayi (@mbatshuayi)
The self-proclaimed "Batsman" has a great ability to laugh at himself, as well as using his platform to push positive change. At the previous World Cup Michy was famously made to look stupid by a goal post.
Manager: Ian Holloway (@IanOllie7)
One of the kings of story telling, Ollie is a regular feature on podcasts and isn't scared of revealing some of his hilarious football anecdotes. He's also not shy of a controversial opinion…
Most followed XI
To accommodate for the most followed players, we've moved away from the conventional 4-4-2 and into a free flowing 3-4-3. It seems defenders generally aren't as popular on Twitter, who knew?
A combined following of 175m (with just over half contributed by Cristiano Ronaldo) is pretty impressive. However, these players tend to have their accounts managed by agencies and churn out uninteresting or sponsored posts. So while they are the most famous players in the Europe, they're not all that great to have on your Twitter feed.
So while they are the most famous players in ‌Europe, they're not all that great to have on your Twitter feeds.
And there you have it! Two teams who have the social media world at their feet. If Euro 2020 is as good as (some of) these guys are on Twitter, we're in for a good one.
Did we miss anyone out? Let us know in the comments below.