If you have come to this page you already know what Kayo is and why you can't watch it overseas. You may have visited another page on this topic which incorrectly said all you need to watch Kayo outside Australia is a VPN.
That is incomplete information, particularly if you want the best experience of watching Kayo natively on a smart TV rather than through screen casting, HDMI cables or just on your phone or computer.
Kayo is blocked from overseas at every level; from signing up and logging into their website, needing an Australian phone number, and downloading the smart TV app on a non-Australian TV.
We will solve all of that in this complete guide made by an Aussie sports fan living overseas who has done it personally. These instructions are for Android TV with notes for Apple TV users at the bottom. Let's go!
You will need
Android TV or any TV and an Android TV media streamer.
VPN on all devices.
Ability to receive a code sent to an Australian phone number (one time only).
Debit/credit card or ability to pay though the Apple App Store.
Kayo Sports for Android TV app APK.
File manager app on Android TV.
Start with a VPN
Any way that you watch Kayo from overseas needs a VPN on the device you sign up from and the device you watch from.
Bullet VPN is the only service that guarantees support for Kayo outside Australia. Bullet does work for Kayo when other VPSs don't. So in short, I have to say, use Bullet VPN.
I hesitate because unfortunately, other than for watching Kayo overseas, Bullet is not one of the better VPNs. Their apps are a bit clunky and buggy, but hey, for this specific use, it gets the job done.
Express is a better VPN overall and it does work for Kayo most of the time. But whenever Kayo makes a change to crack down on VPN usage, Express stops working, while Bullet VPN keeps working (or at least starts working again faster). So I use Bullet VPN for Kayo and as a backup, and I use Express VPN for everything else.
Subscribe to Kayo
With your VPN connected to Australia, sign up to Kayo Sports. You get a free trial, which is perfect in this case because you can make sure everything mentioned in this guide works before you have to pay.
You don't need an Australian address or an Australian payment method. Overseas credit or debit cards work or you can also pay through the Apple App Store.
You do need to enter a code that Kayo will send to an Australian phone number which has not already been used on Kayo or Binge (Binge is Kayo's sister app for TV shows, together they are called Streamotion). You will only need to do this once, on the initial sign-up.
So live chat with a friend or family member in Australia, enter their phone number into Kayo Sports and have them tell you the code that gets sent to their phone. Failing that there are online services that will let you rent the use of an Australian phone number.
Get Kayo on your TV
Now you have signed up on a phone or computer, you can watch Kayo on that same device. You can also watch it on a TV by mirroring your phone or computer with a screencast, HDMI cable or whatever.
But we are not going through all this trouble for that kind of sub-optimal viewing experience. Let's get Kayo natively on your big screen so you can sit on the couch, eat snacks and watch sports properly!
Get Android TV
Android TV, Apple TV and Samsung are the only smart TV operating systems (OS) that Kayo makes an app for. So not LG. That's fine because Android TV is simply the best!
Sony, Panasonic, Philips, Sharp and other TV manufacturers use Android TV but if your TV does not, even if it's not a smart TV at all, then get a media streamer with Android TV OS such as
Chromecast 3.
Nvidia Shield (pictured below).
Amazon Firestick.
Roku.
Xiaomi Mi Box.
Asus Nexus Player.
A streaming media player is like a set top box that you connect to the internet and the TV and plays online media like Netflix, YouTube, Spotify and Kayo Sports. They are the Android equivalent to the Apple TV and because they use the Android TV operating system they turn whatever TV you connect them to into an Android TV!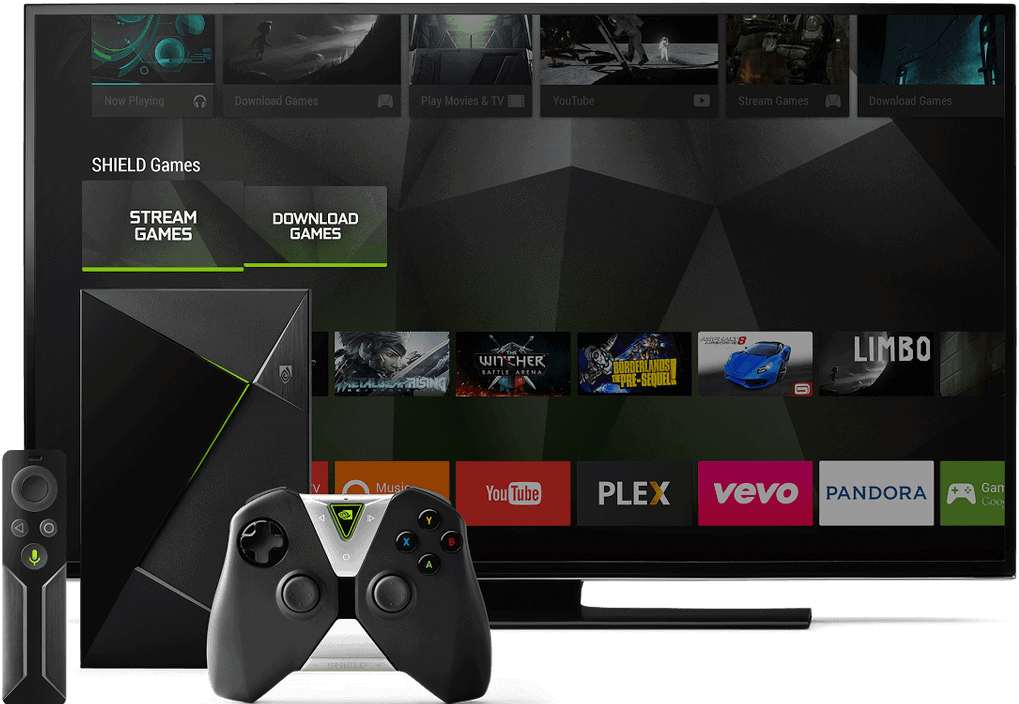 Get Kayo Sports APK
Now we have Android TV go ahead and install your VPN app from the TV Play Store. Connect your VPN to Australia and search for Kayo Sports in the TV's play store. If it's there then install it, sing in and you're done, you can skip the next 2 steps.
Unfortunately as part of their geo-fencing Kayo's app is often not available in the TV Play Store on TVs bought outside Australia, even with a VPN! So we have to sideload the app.

The first step is to get the latest APK, that is the app's installation file. Check the current version of the app on its TV Play Store page, then find the APK of the same version online. I get mine from this page and it works.
There are ways to wirelessly send an APK, or any file, from your computer or phone to your Android TV. Alternatively you should also be able to download the APK directly through the Android TV's web browser.
I found the easiest way to get the APK from the internet to my Android TV was to stick a USB drive in my computer, download the APK onto that, then stick that USB drive into my TV.
Install the APK on your TV
However you get the APK file to your TV you will need a file manager app to install it. I use X-plore which works but any file manager should do the trick.
Make sure the VPN on your TV is connected to Australia, then navigate to the APK in your file manager app and install it. Then go to your list of apps and you can, open, sign into and watch the Kayo Sports app!
In order to activate your TV as a device on your account you will have to visit a URL which is easiest to do on your phone or computer. Remember to connect your VPN to Australia on that phone or computer first.
That's it, you're in! It's quite a kerfuffle on the first day of setting everything up but once it's working it keeps working well with no further effort from you.
Except that you have to always remember to connect your VPN to Australia before you open Kayo. And you should manually update the Kayo app to the latest version every so often, given I assume you won't get automatic updates.
Trouble shooting
Always remember to connect your VPN to Australia on your TV before opening Kayo and on your computer or phone before logging into their website.
If the Kayo Sports for Android TV app stops cooperating then force restart it. Force restart any app by following these steps;
Press the apps button on the remote or however you get to the list of apps.
Long press that app's icon in the list of apps.
Click info.
Click force close.
Click open.
That solves most problems. If the app is still not working then uninstall it and re-instal the latest version. After that the only option is to contact Kayo support without telling them you are overseas.
For Apple TV
I have not personally tried this for Apple TV but here is how it should work.
Go to Settings > General > Language and Region > Apple TV Language > change your iTunes Store Location to Australia.
Then there are 2 ways to get an Australian IP address with an apple TV.
Method 1
Go to Settings > Network > select your connection > select Configure DNS and change it from Automatic to Manual.
Input the DNS server IP provided by your VPN for Australia.
Method 2
Install a VPN on your router.
Restart Apple TV and if Kayo now appears in the TV app store and you can install it you are good to go. If Kayo does not appear in the TV app store even after doing all of the above you will have to sideload it with x-code or whatever the best sideloading method of the day is.
Same goes for 10play to watch the Socceroos
I have done this twice on a new Sony Bravia TV and it works great. I am sure it can work on other Android TVs and media streamers, although some steps might be different. Please let us know how you get on in the comments below.
The same process also works for the 10play app which has all the Socceroos world cup qualifiers live and on replay. We can assume this process works for any geofenced android TV app.
The Kayo Sports for Android TV app is crap (rated 2.1 stars) but the content for Australian sports fans overseas is unbeatable. As well as all the live sports and replays you want there are bonuses like ESPN's brilliant 30 for 30 sports documentaries and archives of classic games from the 1960s through to the current era.
As a Bombers fan I have gotten into the routine of watching us incipiently lose every weekend, then picking up my spirits by delving into the archive for a classic victory from the Kevin Sheady era. Reminiscing about our glory days lets me escape the reality of what the Bombers have become.
You could do the same for the Australian Cricket team, the Wallabies and Formula 1 racing before it became a tire management competition. Anyway, have fun watching and go Socceroos!