Whether a pitch is fixed or not requires a technical analysis that doesn't always deliver provable evidence, especially when you consider that match referees only evaluate the pitch and outfield after a match.
Every country has pitches with idiosyncratic behavior and for the most part, this is accepted as fact. However, in early 2021, the English side took it upon themselves to question pitch conditions after their underwhelming performance.
India vs England – Test 3 of 4
England's 2021 test tour in India resulted in controversy following England's defeat on the 2nd day of the 3rd test. Much was said about the pitch. It was considered to be in poor condition. Dust was coming out of the pitch. It turned excessively. And of course, the pitch was prepared to favor the Indian spin bowlers which ultimately led to the English side's demise.
There was a fair amount of rancor and whinging with the English side's supporters taking to social media and British sports commentators having a field day at the expense of the Indian side.
England's proponents contended that it was nothing short of disgraceful to allow play on such a poor pitch and that it was a blot on cricket's noble name.
The first instance of a 2-day test after 1946 took place in 2000 when England faced the West Indies at Leeds no less. The main difference between the 2000 and 2021 tests was that in 2021, England was on the receiving end and its pride was at stake.
As such India became the whipping boys and England cast themselves as the victims despite their batting performance leaving much to be desired.
Their home series, their conditions
Although there's nothing untoward about a team exploiting their home advantage, it can be construed as unusual that India boasts a home-winning streak of 8 years, which is undoubtedly influenced by pitch conditions. But it would be entirely unreasonable to expect green tops in India.
England contested that the pitch was poor despite the International Cricket Council (ICC) ruling that the pitch was in fact average. Whether the pitch was poor is debatable but it should also be questioned whether England was a sore loser. Later in the series, it was suggested that it was the combination of both the surface and the pink ball that led to such a low-scoring affair.
It's only reasonable to contend that the integrity of the contest is compromised when pitch conditions are pushed to an extreme in favor of the bowler or batsman.
There are 3 negative ICC ratings, namely:
Below average.
Poor.
Unfit.
As per the ICC pitch guidelines, a poor pitch is one "that does not allow an even contest between bat and ball by favoring the bowlers too much (seam or spin), and not giving the batters from either team the opportunity to make runs."

Since 2019 7 test pitches have been given a below-average rating that carries a penalty of 1 demerit point, while only the Wanderers in Johannesburg received 3 demerit points for a poor rating during the same period.
If a particular ground accumulates 5 demerit points during 5 years it will be suspended for 1 year. The consequences of producing a below-average surface are minimal and the ICC has proved yet again to be a toothless tiger.
Indian pitch fixing in Al Jazeera's 2018 exposés
It wouldn't be the first time that India's cast as the villain. Following the damning match and pitch fixing exposés by Al Jazeera which highlighted pitch fixing in India and Sri Lanka, cricket bettors have understandably lost faith in the fairness of cricket matches and pitches in these particular countries.
Al Jazeera's investigative journalist uncovered widespread corruption with several players, officials, and groundsmen swayed by criminal gangs and a notorious mafia syndicate. The syndicate in question is none other than D-Company which is one of the world's biggest mafia organizations headed by terrorist Dawood Ibrahim.
Pitch-fixing took place in India and Sri Lanka with the syndicate bribing curators to doctor pitches to favor either a bowler or batsman.
A pitch for bowlers means that batsmen will be dismissed far more quickly resulting in a test match that's concluded in less than 5 days. That would mean one side has won and effectively eliminates the chance of a draw – which punters capitalized on by laying the draw.
A pitch for batsmen will result in a higher innings total with punters betting on the over total. These pitches are usually a lot harder than the conventional pitch.
Naturally, the players are quite aware of the pitch conditions, but some fixing techniques can go undetected while the test is in progress. One of those is using a special brush for sweeping the pitch. The groundsmen will apply extra pressure with the brush to damage the pitch resulting in more turns.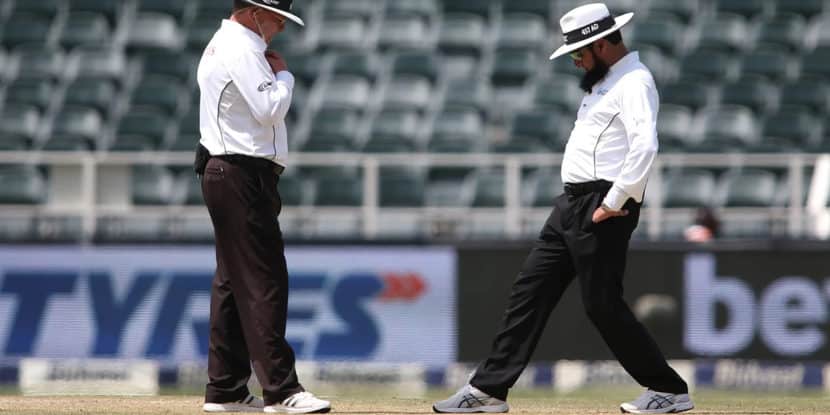 After the Al Jazeera's 2018 exposés
Evidence of impropriety was dismissed by the ICC in 2021, which begs the question, why has it taken the ICC so long to conduct an investigation, and are they involved?
It was reported that one of the main match-fixers featured in the documentaries, Aneel Munawar is indeed in the employ of D-Company and has been fixing international matches since 2010. Further reports indicated the ICC knew about Munawar as long ago as 2010.
It's important to note that the ICC has a vested interest in Indian cricket's prosperity and welfare. The country is nothing short of a global cash cow due to Indian fanaticism which inevitably results in dramatic revenue streams. Furthermore, the largest percentage of the ICC's revenue goes towards the Board of Control for Cricket in India (BCCI) as India generates up to 70% of the ICC's revenue.
It should also be noted that the ICC is largely controlled by India with the ICC chairman and deputy chairman concurrently being represented by Indians from 2016 up until 2020. In 2021, Shashank Manohar was replaced as chairman while Imran Khawaja still holds his seat as deputy chairman.
Betting on a potentially fixed pitch
Knowing whether a pitch has been fixed is incredibly difficult and in many instances, it's near-impossible to prove. That's why it's advisable to bet on live in-play markets that have the potential to turn a profit based on uncharacteristic behavior. Conversely, these indications could be a result of players succumbing to pressure or having an off day.
If you've already placed a pre-match or pre-session bet and you suspect that the tide is turning or a dramatic loss of wickets, you could cash out to mitigate potential losses if your particular crypto sportsbook offers this feature.
You'll be able to cash out at: