Tonight I had the pleasure of attending another great Melbourne bitcoin meetup. To get things underway, Coinjar distributed bitcoin starter kits with 10 m฿ to N00bs.
This month's main presentation featured a live display of scrypt altcoin mining with a GPU rig as pictured above.
This was followed by beer, pizza and spirited conversation between crypto beginners and true believers. People traded crypto peer to peer and brought from a crypto ATM.
Some of the people I met were
Leon-Gerard Vandenberg, Founder of zSIM, a Seedcoin Fund I startup I am invested in
Ryan Zhou, Founder of Coinjar where I buy and sell my crypto.
A banker from one of the big 4 who will be reporting on crypto to his higher-ups.
A Doctor of Sociology studying crypto.
An altcoin trader who owns hundreds of namecoins and had no idea they were related to a domain name registration system.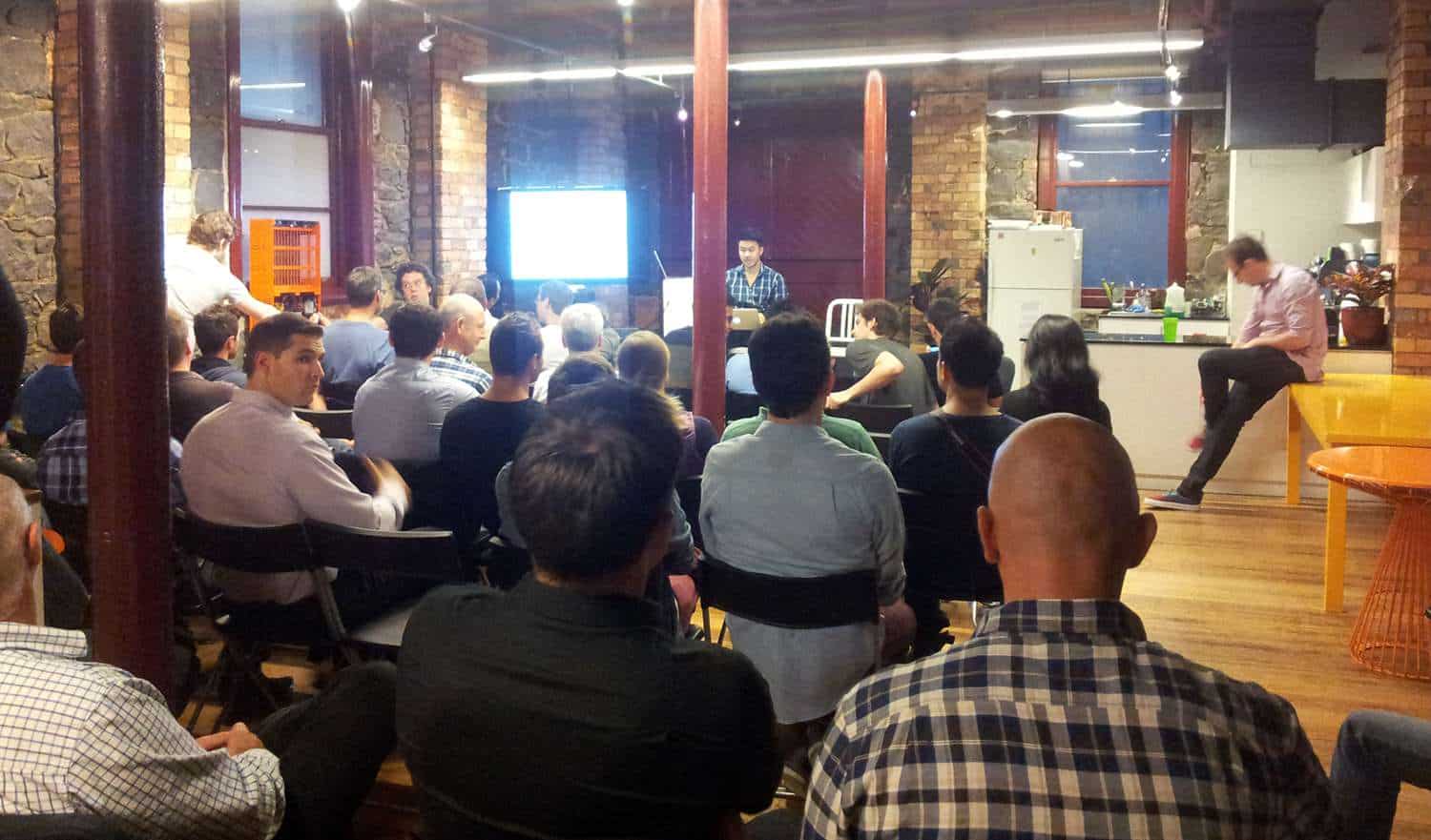 I was in a happy 3-way conversation with a tax attorney and an anarchist; people who have nothing else in common connected and shared their enthusiasm for crypto.
Everyone has a project they are excited about, programmers and entrepreneurs from all backgrounds are forming new teams and building new crypto services and infrastructure. Tonight the developer behind Tipercoin, the Twitter bitcoin tip-bot, unveiled helloblock, his new bitcoin API with testnet support.
You could feel the energy in the air, we are involved in the start of something remarkable and history is young. I think we will look back one day and marvel that we were present at the start of a movement that brought real change.
At the next meetup, I had the pleasure to give a presentation about crypto gambling.
Melbourne bitcoin meetups are usually held at Stone and Chalk, Collins Street Docklands. I want to thank all the organizers for giving us the chance to be part of something special.