Our NBA betting preview features team news and details the best crypto sportsbook odds and promotions.
LA Lakers vs Phoenix Suns betting preview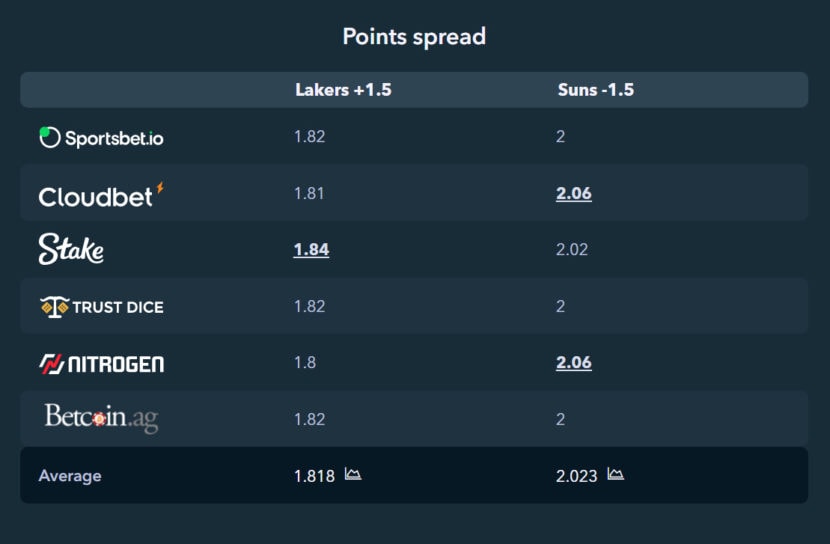 The LA Lakers are set to host the Phoenix Suns in a rematch of last year's first-round playoff matchup. It will be the second game of the season after each team dropped their opening night games. The odds are currently even but the question stands: will the LA Lakers be able to edge it out with a home advantage or will the Suns' settled roster be too tough for the Lakers to handle?
LA Lakers (1.91)
The Lakers started strong in their opening game against the Warriors but faded in the 4th quarter with rotation problems, defensive miscues, and Russell Westbrook's debut not going as planned. The Lakers typically bounce back after a loss and avoid multi-game losing streaks.
They certainly have the potential to win, backed by the trio of LeBron James, Anthony Davis, and Russell Westbrook. However, they're faced with several injuries:
Trevor Ariza.
Talen Horton-Tucker.
Wayne Ellington.
Kendrick Nunn.
Phoenix Suns (1.92)
The Suns have nearly the same roster as last season which serves them well in regard to continuity but they'll have to focus on fixing their rebounding and assist issues and address their low percentage of shots from the field. Devin Booker only shot 20% from the field against the Nuggets, missing 12 of his 15 shots.
The Suns are a more complete team and have more individuals who can play a vital role in clutch plays. The Suns will be looking to improve their defense and see more Deandre Ayton paint touches, more Mikal Bridges drives and more Booker 3s vs. 2s.
Stake offers NBA double winnings promotion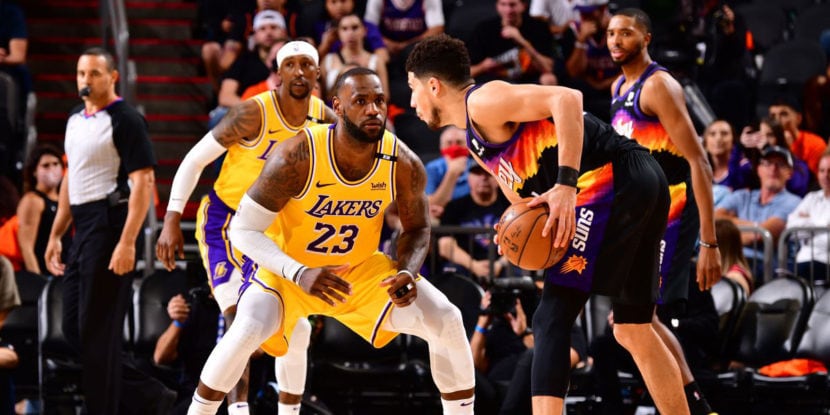 As the NBA season starts to heat up, basketball bettors can take advantage of the NBA promotion at Stake.
NBA Weekend Double Winnings: Bettors stand to double their winnings over the weekend for the duration of the NBA season. Stake casts the spotlight on the biggest games with pre-match single bets that offer maximum double winnings of up to $100.
Friday's eligible bets are:
Lakers win & LeBron James Pts+Assists+Rebounds 40+
Suns win & Chris Paul Pts+Assists+Rebounds 30+
The Brooklyn Nets have moved on from Kyrie Irving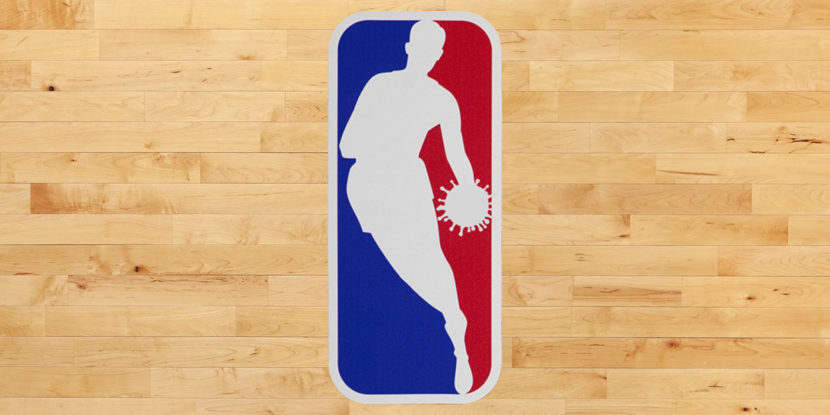 The Nets were pummeled, 127-104, by the defending champs Milwaukee Bucks on their opening night game with the Nets missing Irving on offense. The Nets also struggled to work out rotations that kept one star on the floor at all times as they tried in vain to keep pace with the Bucks. If it wasn't for Patty Mills, who made all 7 of his 3-point attempts, the game would have been a blowout.
James Harden and Kevin Durant will have to carry the load for the Brooklyn Net while the team focuses on increasing shot attempts and creating team cohesion. The Nets will have to work hard to regain a semblance of what was destined to be a surefire championship team.
Team owner Joe Tsai says the team has "moved on" from Irving after banning him from practices and games because he's not vaccinated against COVID-19. "Currently his choice restricts his ability to be a full-time member of the team, and we will not permit any member of our team to participate with part-time availability," said General Manager Sean Marks.
It would appear that the NBA are also opposed to Irving's handling of the matter by excluding him from their 75th Anniversary Team which highlights the best players of all time.
Irving has not indicated publicly that he is planning to change his anti-vaccine stance. This week Howard Stern took it upon himself to berate Irving and rehash the player's flat-earth comments. It was also reported in a damning Rolling Stone article that Irving had started following and liking social media posts from a conspiracy theorist. The conspiracy theory claims that "secret societies" are implanting vaccines in a plot to connect black people to a master computer for "a plan of Satan."
"I'm sorry, if you can't take a vaccine that over 6.2 billion people in the world have already taken, trying to claim that you think there's some kind of conspiracy going on. And you want to be that defiant and leave the rest of your team hanging… as far as I'm concerned, the hell with you."

ESPN host Stephen A. Smith
Get Crypto Betting Preview in your inbox every Friday!
We guarantee 100% privacy, your information will not be shared.
The other way to be alerted about new editions is to follow us on Twitter or "like" our Facebook page.