When: 9th -10th July 2014
Where: Melbourne Exhibition Centre Australia
Organiser: Mecklermedia (formerly Mediabistro)
Big-name headline speakers: None
I have just had the pleasure of attending the Melbourne Inside Bitcoins conference organized by Mecklermedia. It was a 2-day conference covering all areas of the crypto space but most prominently regulation, start-ups and retail.
2014 has seen a divergence in crypto conferences. The Inside Bitcoins series is catering to the commercial, business and regulatory side of the ecosystem. Other grassroots, community-organized conferences lean toward the libertarian aspects of the crypto community; such as Bitcoin in the Beltway organized by Jason King of Sean's Outpost and the Toronto Bitcoin Summit organized by the Bitcoin Alliance of Canada.

Speakers and panels
When I looked at the schedule the talk entitled "Bitcoin and Anti Money Laundering Regulations" stood out to me as the most boring session that I least wanted to see. To my surprise, it was the highlight of the conference! Juan Llanos is a crypto believer who sees the hypocrisy and negative outcomes of the current anti-money-laundering and know-your-customer laws that he says have gone too far and stifled innovation.
However, he emphasized the importance of dealing with the real world as it is rather than how we wish it was. He stated that crypto is not outside the current regulations against anonymous transactions. We are just in a honeymoon phase where the authorities have not yet chosen to crack down on non-compliant crypto companies.
He thinks we should try to fit crypto into the current financial regulation rather than make new ones because new regulations would actually be more restrictive and overcontrolling than current ones. Watch a video interview with Juan on this link ☛ https://www.youtube.com/watch?v=gcoHv52ds9g#t=12
The low light was Josh Zerlan from Butterfly Labs. He rocked up late, looked like he just rolled out of bed and made multiple factual errors in his mumbling presentation. I'm surprised he was invited after the performance at a previous conference. What a douche!
Watch the video on this link ☛ https://www.youtube.com/watch?v=UlWrmIqGs3Y#t=157
Organisation
The well-structured order and well-thought-out variety of speakers and panels showed Mecklermedia's expertise in running these events. All presentations featured audience question-and-answer sessions and we only saw 1 technical glitch.
Stewart Quealy MCed the conference with a relaxed and informal style that was perfect for Australian sensibilities and attendees quickly took a liking to the affable southern Californian.
My only complaint here is that the 2 excellent keynote speakers were given less time to speak than everyone else, I can't figure out the logic behind that.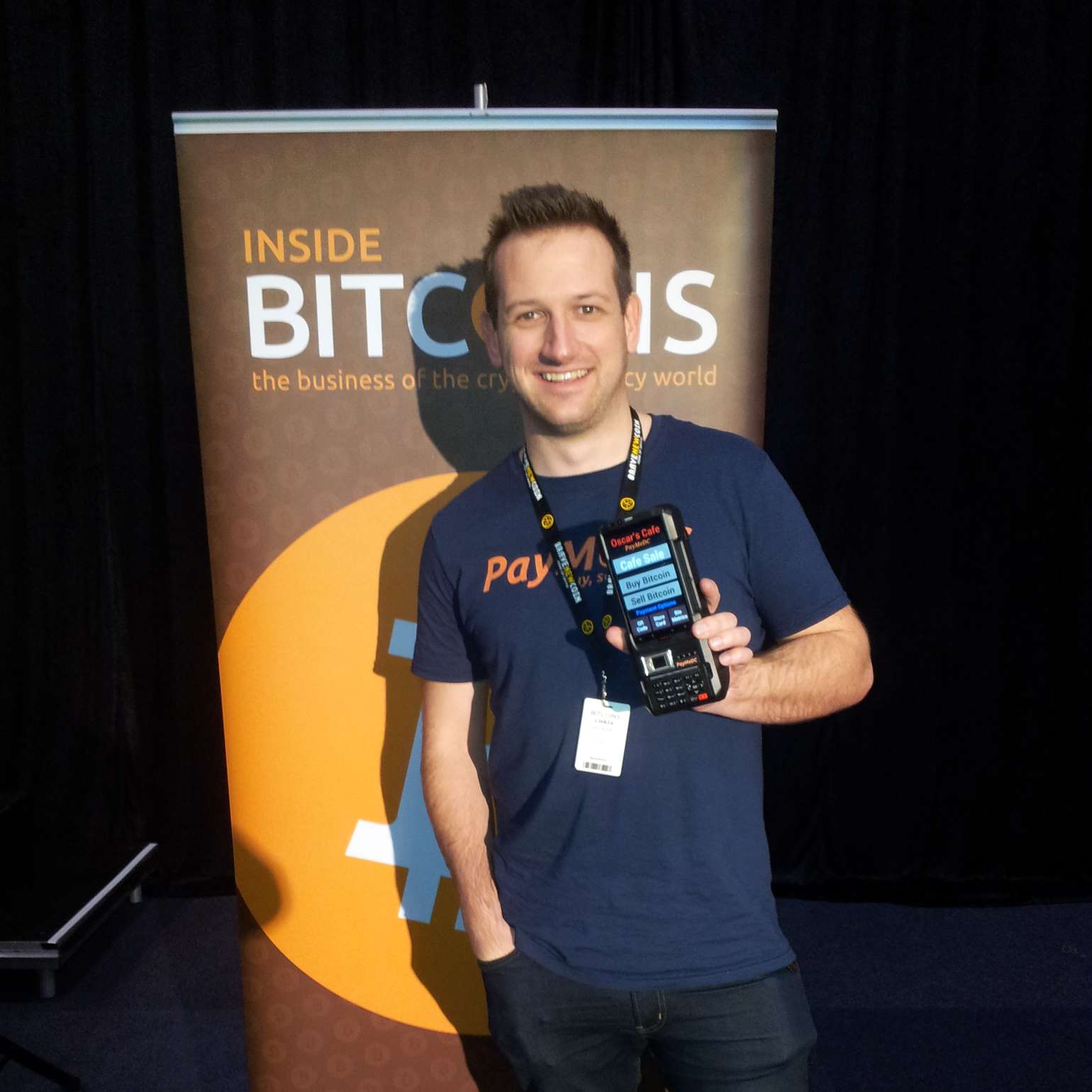 Venue
The Melbourne Exhibition Centre is a top-of-line facility and conferences like this are exactly what they do best.
The conference hall was shared between crypto users and the concurrent 3D printing conference. The only problem with the venue was that the walls dividing the conference rooms were too low and each room's sets of speakers were pointed toward the other. This meant we were often disturbed by noise from the other conference.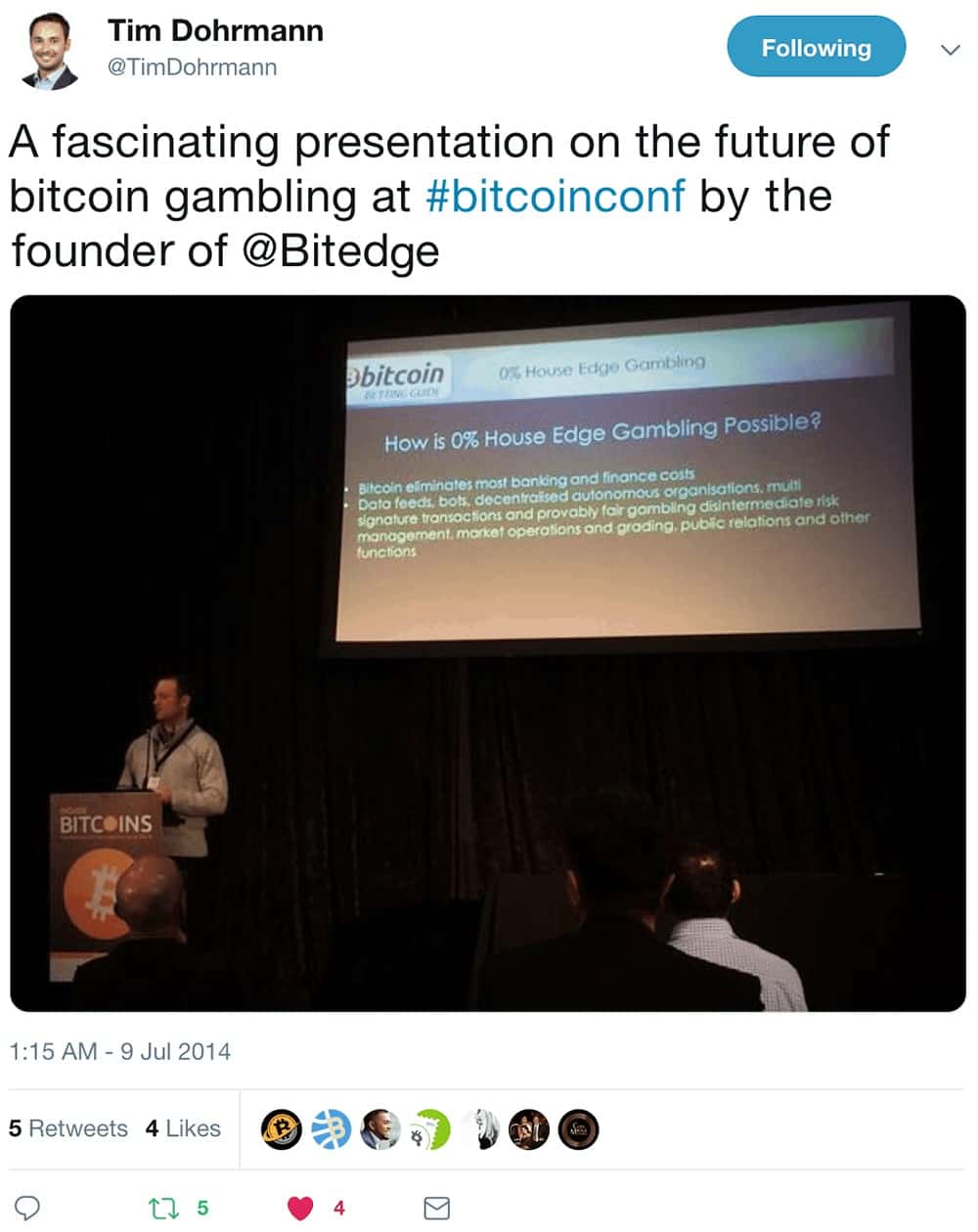 Conclusion
Some attendees expressed disappointment at what they considered the small number of attendees and exhibitors. Cryptopians often overestimate the size of our ecosystem. Organizers claim 500 registrants but there were less than 100 people present at any talk.
Personally, it was great for me to give a presentation about my passion, crypto gambling, and to network and make connections in the crypto community. I had a great time but not everyone liked it as much as me, the fact that I did not have to pay 700 m฿ to attend might have contributed to my overall positive feeling about the conference.
Long live crypto!