This question could be taken from the political perspective or from the football perspective. Given I am sports bettor with no political insight and a large stake on Syria's next 2 matches, this post is more interested in who the Syrian national soccer team are in the footballing sense.
Who are the players?
In Australian football a lot is made of whether our national team players are playing club football in the top European leagues. In the case of Syria, the answer is emphatically no. All but 1 of Syria's 29-man squad play in Syria and the surrounding countries. The 1 exception plays in China.
For comparison here is where the Syrian and Australian team members ply their trade
Where Syrians play club football

Syria: 13

Iraq: 4

Kuwait: 3

Qatar: 2

Saudi Arabia: 2

China: 1

Egypt: 1

Jordan: 1

Lebanon: 1

UAE: 1
Where Australians play club football

England: 7 (3 in the 2nd division)

Australia: 4

Germany: 3 (2 in the 2nd division)

China: 2 (1 in the 2nd division)

Switzerland: 2

Belgium: 1

Japan: 1

Norway: 1

Portugal: 1

Scotland: 1

Spain: 1

UAE: 1
Syria has 2 players playing in countries whose national team is likely to make the World Cup (Saudi Arabia).
From a smaller 25-man squad, not including those playing in Australia or 2nd divisions, there are 11 Socceroos players playing in countries whose national team is likely to make the World Cup.
Asian world cup qualifying
Syria scored decisive goals in injury time in 4 out of their last 5 Word Cup qualification matches! By decisive I mean goals that changed the result of the game from a Syrian loss to a draw or from a draw to a Syrian win.
This shows the Syrian team have a tough, never say die attitude and fight doggedly to the last second of every game. It also shows that they got bloody lucky to get through to the playoffs! If any 1 of those 4 injury time goals did not go in Syria would have been eliminated.
They fact that Syria did not get to play at home throughout the campaign more than makes up for the argument that they got lucky with late goals. However the no home game factor is a constant that will still apply in Syria's upcoming tie against Australia and the foreseeable future after that.
Conclusion
I respect what Syria's golden generation have done so far in World Cup qualifying. Having said that I fully expect Australia to beat them in the upcoming 2-leg tie.
Syria have no home game and Australia will have 2nd leg home advantage. Syria's squad play in lower quality club competitions than the Australians do.
However, nothing is more dangerous than underestimating your opponent. I know the Socceroos will not consciously underestimate Syria. The Socceroos have nothing to feel superior about given their recent results and performances.
From the political perspective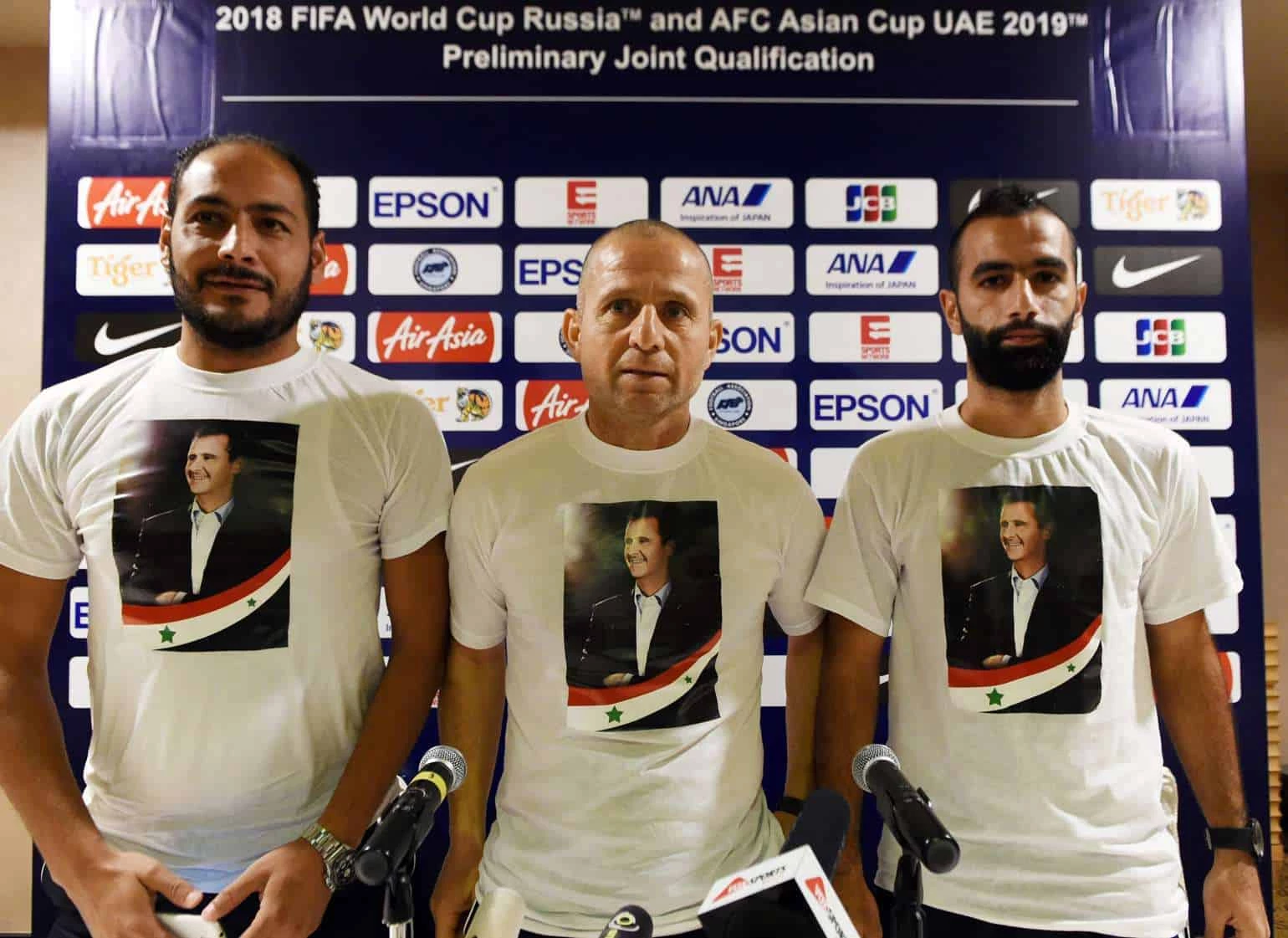 More by Vlad Hategan

In my career, I wrote for companies like Daily Coin or Crypto Banter while also writing social media content for a number of projects - including NFTs and tokens.