The Australian gambling scene has been a rollercoaster ride over the years, with regulators making it harder and harder to bet in-play from Australia.
Back in 2001, the Australian Senate passed the Interactive Gambling Act 2001 which banned in-play betting, unless you placed your in-play wagers over the phone.
Knowing how inconvenient this was for Australian punters, bookies such as William Hill and Ladbrokes created these "click to call" features that let you "call" them up and place your in-play bets using an automated system.
But, to make life even harder the Australian Senate passed another bill, the Interactive Gambling Amendment Bill 2016. This new bill renders the click to call systems illegal and forces Aussies to call up bookies and actually speak to a human, having to pass several identification checks in order to be able to place in-play bets.
So, while there is an option to bet in-play on sports in Australia, it's far from ideal, quick, convenient and fun. It appears as if the whole aim of the 2 bills is working. But fear not, there are alternatives and easy workarounds for Australians looking to bet on sports in-play, and you don't need to pick up the phone!
Betting in-play from Australia is easy with crypto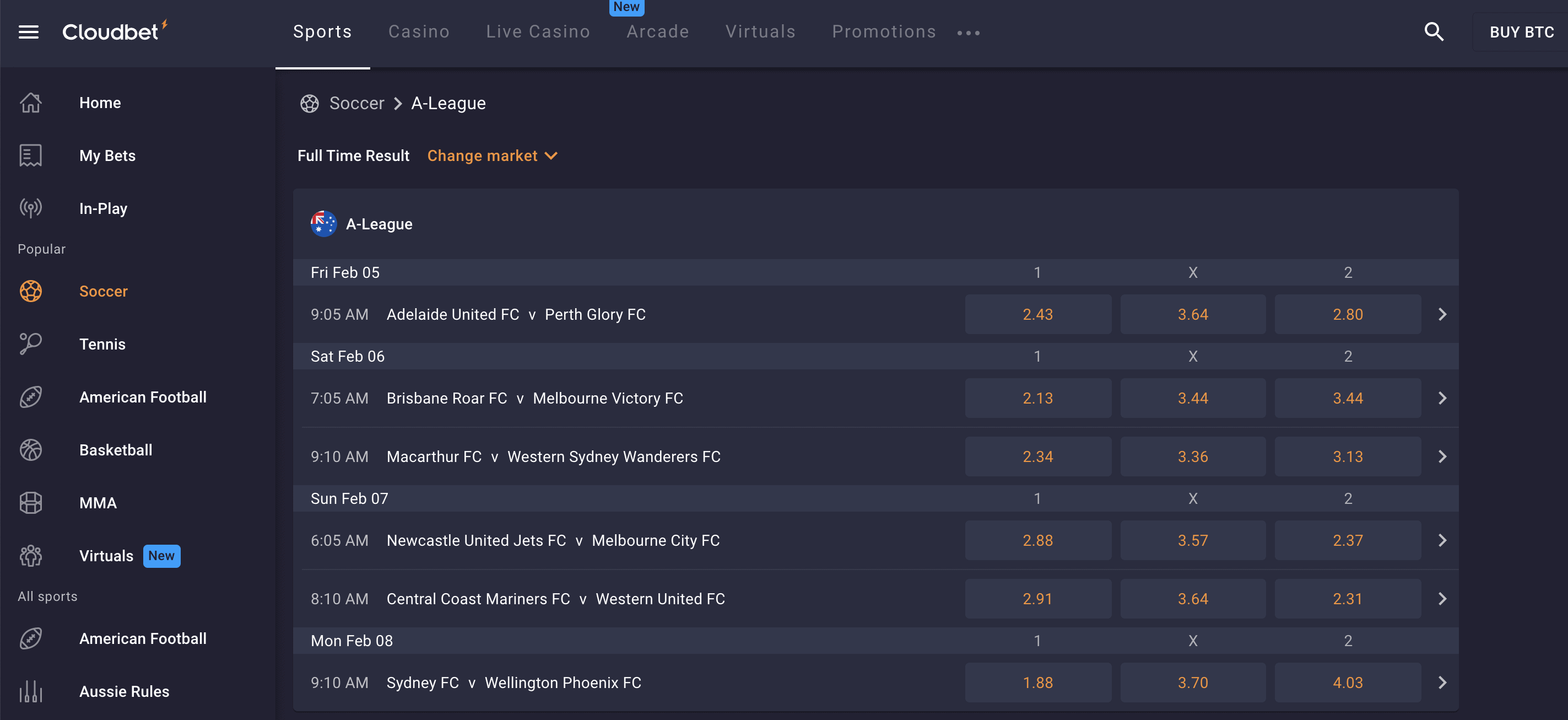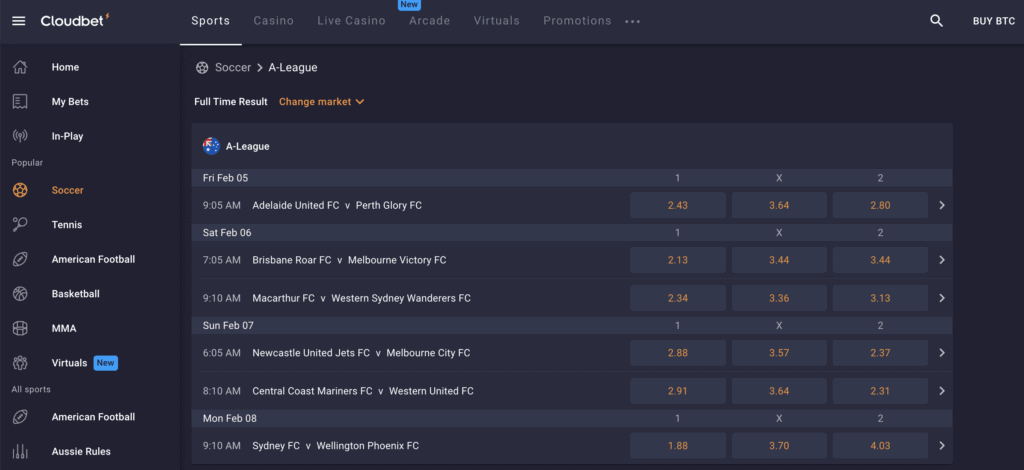 The amazing world of crypto sports betting makes betting in-play from Australia incredibly easy, quick and fun. You can bet in-play from simple, intuitive and easy to use crypto sports betting sites. These sites keep everything you like from traditional government currency sportsbooks and add the ability to bet in play.
Crypto sportsbooks are not illegal, per se, it's more of a regulatory grey area. Currently, there are no rules or regulations that say you cannot use crypto sportsbooks to bet in-play from Australia. The risk is completely borne by the sportsbook, meaning you're free to bet in-play without fear of reprisal or repercussions from anyone.
This also means that if you end up with a complaint against a crypto sportsbook you don't have the clout of the Australian regulators to help, not that they're much help in these cases anyway.
So, it's important to pick the right crypto sportsbook. But don't worry, I've got your back and have done the heavy lifting in learning which are the most trustworthy crypto sportsbooks and which are the less scrupulous crypto sportsbooks so you don't get burned!
Sure, there's the whole "crypto" hurdle for those of you that aren't well versed with the crypto world, but it's a very easy learning curve. It's worth it for the freedom of being able to bet on any in-play event in the world at the click of a button. You also get easer and faster signup, deposits and withdrawals and much better privacy.
Which crypto sportsbook is best for betting in-play as an Australian?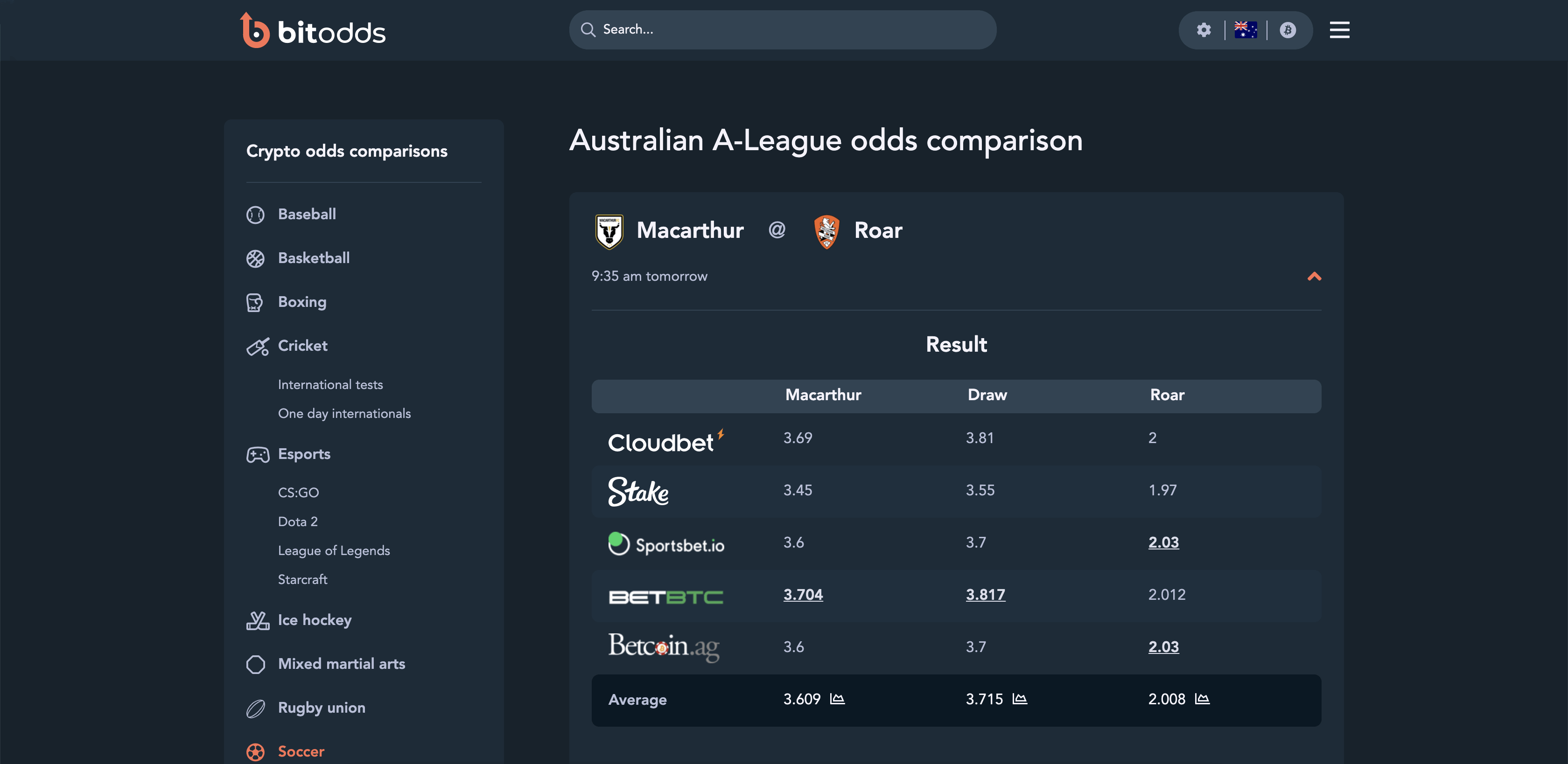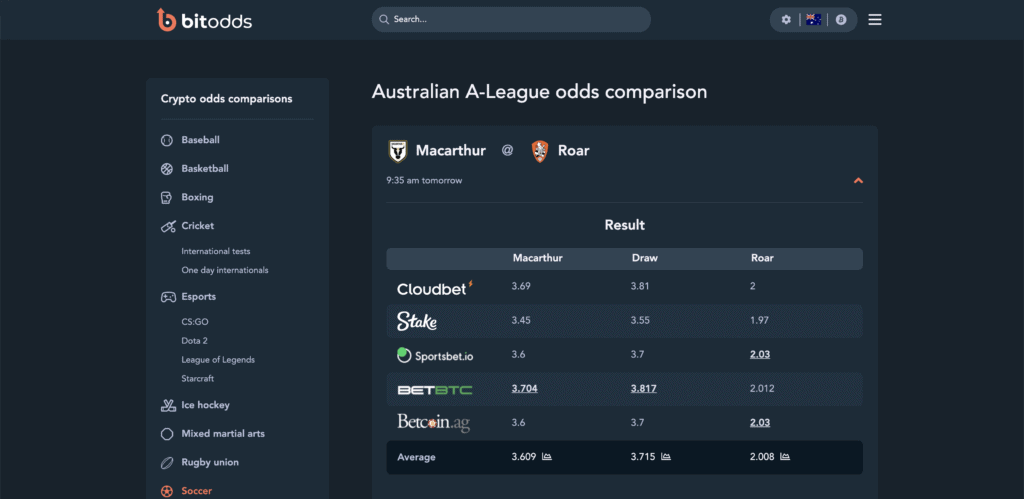 Now that you know it's possible to bet in-play in Australia it's time to pick a bookmaker that's perfect for you. We have detailed and honest reviews of all of the best crypto sportsbooks here.
The odds vary from site to site, so check our crypto odds comparisons for the sports that you want to bet on and compare the odds at the best crypto sportsbooks.
This means you can go straight to the site with the best odds for the event you want to bet on. Better odds mean more winnings in your pocket; now that's something we can all get behind.
This site and our odds comparisons will only show you crypto sportsbooks that accept Australia players – Cloudbet (review, bettors are geo-blocked) is the best of them.
Crypto sportsbooks have some nice welcome packages and I have managed to secure some exclusive bonuses that you can take advantage of; giving you an even better chance of returning a profit.
Welcome to the change
It's a firm belief of mine that no government should be able to tell you what you can and cannot do with your money. If you want to bet in-play on Nick Kyrgios to come back in the 3rd set against Novac Djokovic or the Sydney Sixers to win on the last ball in the Big Bash final, why should anyone stop you, or even make it a hassle?
There are some great crypto sportsbooks out there that are worthy of your time. Let us know how you get on or if you have any questions in the comments.