The odds in our comparison tables update every 10 minutes to help you win as much as possible! Every element of the odds comparisons is explained in detail in
this guide
.
Which sportsbook has the best odds
| | | Best odds frequency | Edge |
| --- | --- | --- | --- |
| 1st | | 20.85% | 3.71% |
| 2nd | | 28.03% | 3.73% |
| 3rd | | 22.91% | 5.28% |
We count which sportsbook offers the best odds and we calculate their house edge on every bet currently displayed on our odds comparisons. That is 102 events, 585 bets and 2675 individual odds.
If you don't want to compare the odds for each bet you make, just sign up to the sportsbooks with the lowest edge. That way you know you are getting good value overall. See the full table and details on the best odds sportsbook rankings page.
Arbitrage alerts
We have set up a notification when our odds comparisons detect an arbitrage opportunity. This allows you to place 2 opposite bets on the same event at 2 different sportsbooks and make a profit no matter what the result! Here is an example of the last alert.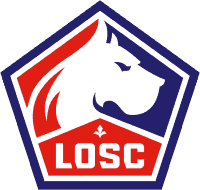 Lille
@
Chelsea
UEFA Champions League
Time:
8:00 pm December 10, 2019
Bet type: Handicap
Profit: 1.01%
Subscribe to the alerts by entering your email address here. We guarantee 100% privacy, your information will not be shared.
The alerts are also tweeted. For full detail see crypto betting edge alerts.
Historical odds archive
Odds for past soccer games back to 2018 can be seen in the odds archive.