Live betting is the best way to add excitement to watching sport. With stats, live streams and the ability to cash out of a bet at any time, it's no wonder that live betting is now more popular than pregame betting! The top crypto sportsbooks are doing it better than anyone!
Winner
As a team, we are delighted that our hard work is recognised in giving our customers a great experience in this area. With Live betting being important to our customers we try to give them as much information to help them make a well-informed decision. The emphasis on quick bet placement is vitally important in this area and is something we strive to achieve. This is all to enhance the sports betting customer's passion for their sport and sports betting.
---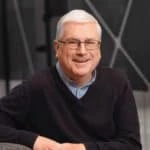 Joe McCallum, Director of Sportsbook
WHY THEY WON
Comprehensive stats High bet availability Easy cashout feature Live streams
It's the live streams that won Sportsbet this award. The video is broadcast alongside the available bets display and your bet slip, so you can bet and watch in 1 window, It's the future!
Like the rest of Sportsbet, it has a nice design and user experience and it's great on both mobile and desktop. When you add all that up you get a finely-tuned live betting platform that's deserving of this award.
Stake was very close to winning this award. They have an uber-slick cashout option, fantastic design and interface and excel when it comes to breadth of in-play coverage.
It's mostly the lack of live streaming that made the difference between Stake and Sportsbet but they are both great options and we recommend you give both a try.
More by Eugene Abungana

I have worked with several companies in the past including Economy Watch, and Milkroad. Writing for BitEdge is highly satisfying as I get an opportunity to share my knowledge with a broad community of gamblers.