Blockchain wallets are tools traders and crypto people use to store, send, and receive tokens while also allowing them to interact with dApps.
These wallets are either online or physical and always require an internet connection to process any crypto action. In most cases, they are free. Let's see if your wallets are Bitcoin wallets or can interact with other tokens.
What is a Blockchain Wallet?
Blockchain wallets let crypto users store, receive and send cryptocurrencies. They are indispensable tools that allow users to connect and interact with the blockchain network and place new transaction blocks on the network. Some wallets also act as network validators for other transactions, which helps keep the network fully decentralized.
A blockchain wallet is, in fact, enabling the blockchain ecosystem to exist since it can interact not only with other users but with dApps as well.
These wallets have converged into complex tools that can be accessed online, from a mobile device, and using a physical mechanism to help mitigate security risks while offering a simple way of making payments peer-to-peer.
Services Offered by Blockchain Wallet
Without a blockchain wallet, cryptocurrencies wouldn't have been able to gain so much exposure. Blockchain wallets ensure crypto users can store and manage their digital assets in a decentralized manner. These cryptos include popular ones like Bitcoin, Ethereum, Bitcoin Cash, or Litecoin.
One of the primary services found on a blockchain wallet is token safeguarding. Since blockchain wallets are primarily created by token developers, they implement a high level of security, similar to the ones found on the blockchain.
Private keys are crucial elements, and these wallets implement AES-256 encryption technology to protect users' information when connecting on-chain.
Some Web3 wallets include easy integration with some exchanges, especially those operated on the blockchain. A popular example of a blockchain wallet that can connect to exchanges is MyEtherWallet or Metamask. Since they can't fully interact with these exchanges only if they can trigger smart contracts, these wallets can provide instant trading access to a new ecosystem. They can be operational only on DEXs (decentralized exchanges).
Finally, blockchain wallets are used to store tokens and send them or make payments. As they rely on the effectiveness of the blockchain network, users can simply send tokens to other people using their wallets. All they need is to add the wallet address they want to interact with and pay a network fee for completion. In addition, users can also receive tokens from anyone on the same network without using intermediaries to approve transactions.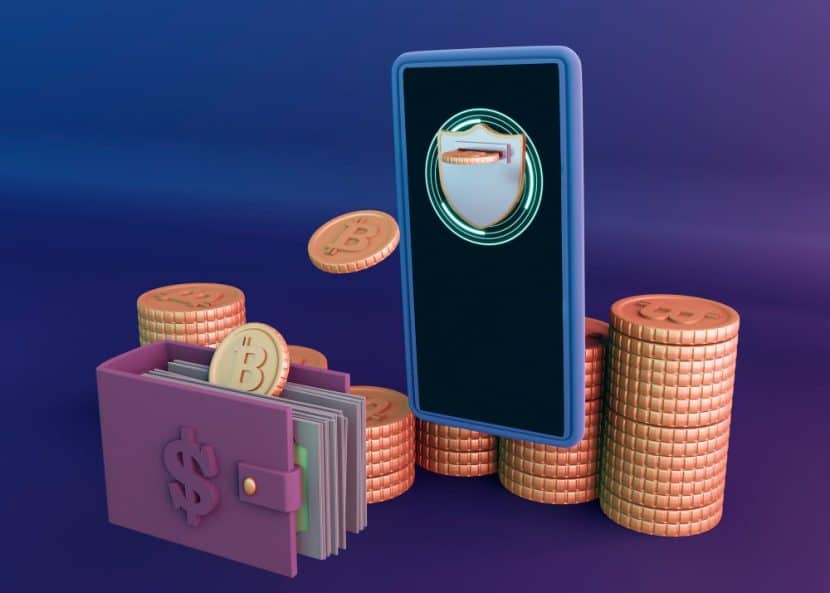 Blockchain Wallet Types
The more blockchain protocols launch on the main net, the higher the demand for blockchain wallets. Users must find easy and secure ways to store their tokens and interact with other token users. Let's explore the types of ways users can store their tokens, regardless of whether it's on mobile, desktop, or a piece of paper.
Hot Wallets
A hot wallet is a type of wallet that's always connected to the internet. Because it's always on, it allows users, mainly traders, to have instant access to their funds and send, trade, connect, and trade tokens. These wallets are downloaded on a mobile desktop or integrated into an internet browser, allowing for interactivity with online dApps. Crypto exchanges use a mix of hot and cold wallets, but the most popular hot wallets are Coinbase Wallet, Metamask, and Trust Wallet. Security levels on these wallets are extremely high, with users having access to their private keys and even having easy ways to recover an account from anywhere. They're a convenient way to interact with the blockchain ecosystem since they require minimum understanding and have a good UI.
Cold Wallets
Cold wallets and blockchain tools that store cryptocurrencies offline. They can connect to the internet to facilitate token transfers or to interact to a certain extent with dApps, but their main feature is to store tokens offline. These wallets are physical tools, and they're the most secure option to store tokens as they're not vulnerable to online attacks. Some examples of cold wallets include Ledger wallets, but they can also come in the form of a card or a piece of paper. It's not easy to connect to dApps, sometimes impossible; these blockchain wallets are used for long-term storage – the same wallets are also used for institutional investors.
Software Wallets
Software wallets are online wallets that can be installed on mobile or computer devices and offer good security with access to private keys. There are two types of software wallets, which we'll discuss below, and these are desktop and online wallets:
Desktop Wallets
A desktop wallet is a type of software wallet that requires local installation. The most common type is Exodus or Electrum wallet, where the blockchain has to be downloaded locally, or in recent times, it can connect to the blockchain network. They offer a high level of security since hackers would have to hack the entire computer to gain access to your assets. Additionally, they're not always connected to the internet, making asset storage and backup extremely secure.
Online Wallets
Online wallets are blockchain crypto wallets that can be accessed from browsers. They can also be accessed from a mobile device since they're always online. Some examples include Trust Wallet or MyEtherWallet, as users have to be connected to the internet to see and interact with their tokens. Users can access their backup keys and recover their accounts from any other mobile or desktop device.
Hardware Wallets
Hardware wallets require physical devices that must be connected manually to a computer to process transactions. They're one of the most secure ways of storing tokens since they're not connected to the internet. There are two companies with a good reputation: Trezor and Ledger Wallets. Other companies offer similar tools, either fully offline or hybrid, making them immune to online hacks.
Paper Wallets
Paper wallets are printed pieces of paper that contain your public and private keys. This free option offers excellent security if the paper is kept in a secure location. However, since paper can be easily damaged, it may not be the best crypto wallet option for long-term storage.
How do I Start Using a Blockchain Wallet?
Using a blockchain wallet comes easy for blockchain native users, but some wallets are intended for crypto newbies or experienced crypto users. A blockchain wallet includes the same steps since it mainly revolves around storing, sending, and receiving tokens.
To start using a wallet, you must first decide which type of wallet you want and for which purpose. A hot online wallet is best if you're an active trader since you can quickly connect or send tokens. If you just want to store tokens securely, you can also use an online wallet; however, a hardware wallet would be ideal for security purposes.
Then, decide on the types of tokens you want to store. Not all tokens are integrated with every wallet. Make sure you research the type of token you want to hold and if they're available on the wallet.
Once the research stage is over, you must create a new wallet address. On blockchain wallets, you can provide an email without providing an email. The wallet gets created in a few steps, but you'll have to confirm the wallet by copying the recovery phrase and typing it again to confirm the account. Before typing it on the wallet, write it on paper and digitally for safekeeping.
Now that you're in, you can add tokens by sending them to the address provided or purchasing them from a third party. Always send the right tokens to the right address to avoid losing them. To use the tokens, you can generate your address or a QR code for that specific token. With the QR code, anyone with any type of wallet can send you tokens and transact without any intermediaries.
Always remember you need to have native tokens when making transactions. This will help to cover network fees, which are necessary for the blockchain network to add new transactions and enable new token transfers.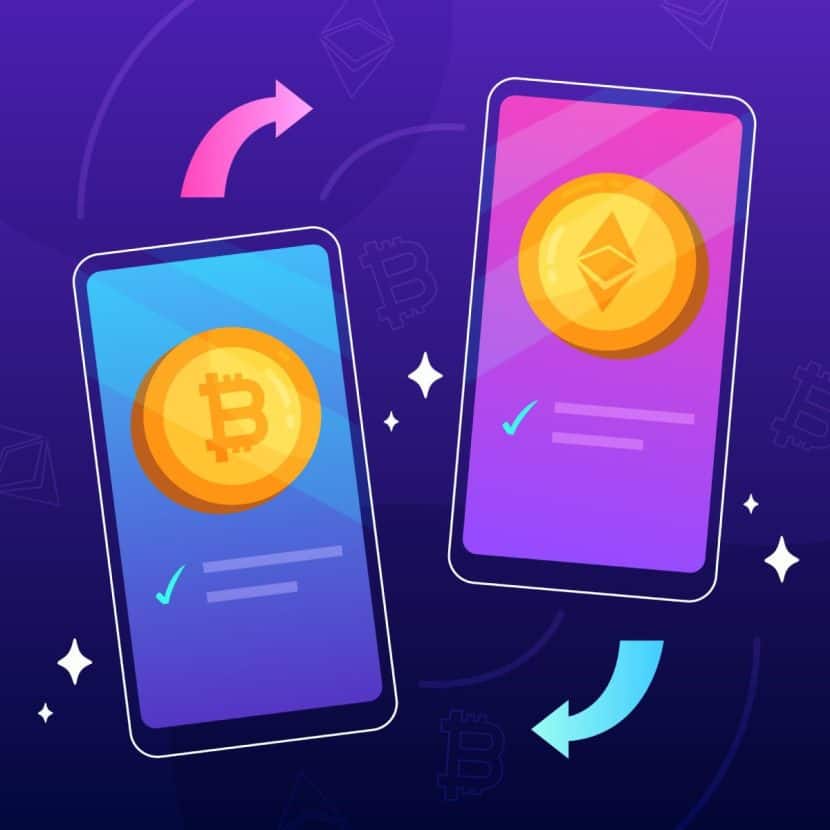 How to Proceed with a Transaction
Firstly, ensure that you have a Blockchain Wallet account. If you don't have one, visit the official website of Blockchain and sign up for a new account.
Once you log in to your Blockchain Wallet account, click on the "Send" button that you can find on the dashboard of your wallet.
Enter the recipient's wallet address in the given space. Ensure you double-check the address, as sending funds to the wrong address is irreversible.
Next, enter the amount of cryptocurrency that you wish to send to the recipient. You can also choose to select the currency from a drop-down menu.
Verify the details and ensure they are accurate before clicking the "Send" button.
Enter your unique wallet password or your authentication method, which could be biometric or 2FA. The confirmation from Blockchain will be sent to your registered email or phone number.
Once the transaction is completed, you can check the progress under the "Transactions" tab, which is present on the dashboard.
It is essential to note that while using Blockchain Wallet, transaction fees are charged, which vary depending on the cryptocurrency, network congestion, and other factors. The fees are usually minor, but checking before sending a transaction is advisable.
How to Make a Deposit
To make a deposit using the Blockchain Wallet, you can follow these step-by-step instructions:
Step 1: Log in to your Blockchain Wallet account
Open your web browser and go to the official Blockchain Wallet website. Enter your email, password, and two-factor authentication code to sign in to your account.
Step 2: Click on the "Deposit" button
Once you are logged in, you will see your wallet dashboard. Select the wallet you wish to deposit into and click the "Deposit" button.
Step 3: Choose your deposit method
There are two deposit methods available – BTC or ETH. Click on the "BTC" or "ETH" button, depending on your preference.
Step 4: Copy your wallet address
Now, you need to copy your wallet address. This is the address where you will send your crypto deposit. Click on the "Copy Address" button to copy your wallet address.
Step 5: Send your deposit
Go to your external wallet or exchange platform and initiate a transfer to the address you just copied. Make sure to double-check the address before sending the transaction.
Step 6: Wait for confirmation
Once you have sent the transaction, it will take some time to be processed and confirmed on the Blockchain network. You can check the status of your transaction on the Blockchain Explorer.
Step 7: Check your wallet balance
After confirming your transaction, you should see your new balance in your account in a few minutes, depending on the token.
How to Make a Withdrawal
Open your Blockchain Wallet app or website.
Navigate to the "Wallet" section, which contains all the cryptocurrencies available in your wallet.
Choose the currency you want to withdraw and click on "Send." Typically, they are located below the currency or in the main panel
Type in the recipient's wallet address or scan the QR code, and add the amount you want to withdraw.
You must have native tokens to cover the network fee. Make sure you have that before clicking OK.
To finalize the process, you must approve the transaction on the blockchain by signing a transaction.
Wait for the transaction to complete and monitor the progress through your wallet's trade history.
Is Blockchain Wallet Safe and Legit?
Blockchain wallets are a safe tool. Token developers have created the first blockchain wallets to allow users to store and transfer their tokens. Even now, some software blockchain wallets connect to the internet locally and download the full node. While this isn't suitable for making it size-effective, newer wallets use the same underlying features while keeping wallet security in check. The safest blockchain wallets you can use are hardware devices that store tokens offline. There's no track record of them ever being hacked; some even interact with browser wallets. A cryptocurrency blockchain wallet is a great option, especially if token providers develop them or have been audited by third parties.
Security
Blockchain wallets are known for ensuring a wallet and, ultimately, user's funds are safe and stored privately. Most of the wallets are password and pin-protected, which offers a level of security; however, software wallets go a step further and provide 2FA using either Face ID or third-party applications. It thus helps reduce unwanted access to the wallet. What's more important, however, is the level of encryption implemented by each platform. Hardware wallets and software wallets offered by the token itself are highly secure. They use similar encryption statuses like the blockchain to keep users's funds. More importantly, they use digital encryption on browsers with high-priority certifications to avoid privacy spillovers. A blockchain wallet with a good reputation will make sure its tools are secure before prioritizing token usage and other non-essential features.
User Interface
The user interface of a blockchain wallet can vary depending on the type of wallet you're using. Known wallets like Metamask or TrustWallet have a similar UI with the total amount of tokens at the top and all available tokens and their values in the lower part. All wallets have a familiar design to make sending and receiving tokens easier. Single network wallets also have a similar UI to make it easy for users to send tokens and identify how much they have in their accounts. If you're familiar with crypto, then navigating a blockchain wallet is easy. Even non-crypto native users can easily understand how to use the wallets.
Backup & Restore
You can restore the wallet from anywhere as long as you still have the seed phrase or mnemonic provided when setting up the wallet. The seed phrase has to always be stored when setting up the wallet, as it's the only way to restore your wallet.
While a blockchain wallet allows you to get access to your tokens from anywhere as long as you remember the words, there's always a downside since any wrong word written can cause you to lose access to your funds. All blockchain wallets require your mnemonic phrase; however, some, such as MetaMask, also provide a backup option in the form of a file that can be added to any browser to back up your funds. Overall, restoring your wallet is easy if you back it up correctly.
Final Thoughts
A blockchain wallet has a single purpose – storing tokens. The complexity of the features depends on what you intend to use it. Cold wallets are great for storing large amounts of crypto, while hot wallets like app or browser-based wallets are great for trading and interacting with blockchain dApps. One of the main downsides is that these wallets, while highly secure, can pose a threat to new users since backing up and restoring the wallet requires storing a passphrase of 15 words. Blockchain wallets are convenient, especially if you want to interact on-chain and keep some transactions private.
Q&A Session
In this section, Vlad Hategan addresses your inquiries and the most common questions regarding differences between wallet types, how to withdraw fiat from a crypto wallet, and offers guidance to newcomers in the field. Feel free to submit your questions through our contact form, and we will strive to respond within 48 hours.