Staging, buying, and transferring Bitcoin can be easy if you have the right wallet for its appropriate use. Not everyone knows what's the best platform to keep your Bitcoin safe, and in this Bitcoin Wallet Review, we're here to tell you how not to lose your BTC.
Introduction to Bitcoin Wallets
Bitcoin is the most popular cryptocurrency in the world, and its market dominance and the growth of the blockchain sector indicate how managing digital assets properly has become more crucial than ever before. Bitcoin wallets allow users to send and receive tokens and are an essential aspect of the cryptocurrency ecosystem. However, with the growth of cyber-attacks, having a secure Hardware Wallet is becoming increasingly important as users can safely store BTC offline without risking having their tokens stolen.
There's nothing more daunting than knowing you have Bitcoin stored safely, and after accessing a dApps or clicking the wrong link, all your BTC is gone. The true meaning of decentralization also owns the keys to the place where you store your tokens. Hardware wallets are one of the only true safe platforms where your BTC tokens are secure, as they come with built-in backup features while ensuring assets are stored safely offline. These wallets don't require any extended technical expertise, and they are easy to use, making them an ideal option for every Bitcoin enthusiast as they've become a necessity since the last bull run.
Top Bitcoin Wallets
Ledger Nano Wallet – Best for Keeping BTC Tokens Secure and Offline
Exodus Wallet – Best for Supporting BTC and 260 Other Tokens
Trezor Wallet – Best Alternative for Storing BTC on a Cold Wallet
Coinbase Wallet – Best for Using BTC in Web3
Electrum Wallet – Best for Storing and Accessing Bitcoin Locally on the Computer
Trust Wallet – Best Mobile Wallet for Quickly Accessing Bitcoins
Coinomi Wallet – Best for Storing Bitcoin Anonymously with Digi-ID
Blockchain.com – Best Longest, Standing Crypto Wallet
Safepal Wallet – Best for Getting a Mobile, Desktop, and Cold Storage Wallet in One
Paxful Wallet– Best to Trade Bitcoin with Over 200 Pairs
Best Bitcoin Wallets Reviewed
With so many options readily available, how do you choose a wallet to store all your Bitcoin holdings? Here's an overview of what you can choose from:
1. Ledger Nano Wallet – Best for Keeping BTC Tokens Secure and Offline
The Ledger Nano is one of the most secure Bitcoin wallets on the market that gives BTC holders complete control over their tokens with offline storage and access to their private keys. The Ledger wallet connects to the blockchain network through a USB and can easily be transported anywhere. It's compatible with Bitcoin and multiple other cryptocurrencies and comes in a physical form. Bitcoin holders can generate unique BTC addresses or other compatible tokens within the ledger and transfer tokens only when connected. The top-notch security features of Ledger make it almost impossible to hack, as it boasts a tamper-proof chip that offers maximum protection against unauthorized access and potential cyberattacks. This feature makes it highly reliable as a storage device for Bitcoins as compared to software-based wallets that may be prone to hacking. The company was founded in 2014 and quickly gained high appraisal as it provides a non-custodial way of holding Bitcoin and makes it great for long-term holders that see Bitcoin as digital gold. Over 1.5 million users own a form of Ledger that's compatible with over 5,500 different tokens while boasting a high level of security and on-the-go movement.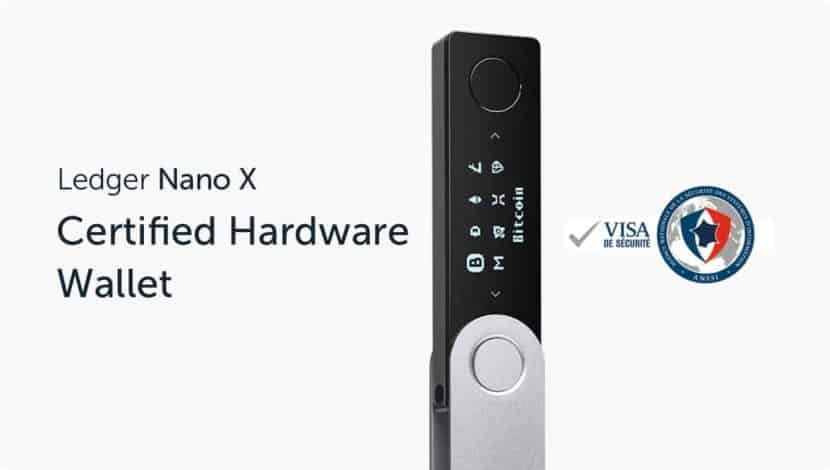 Pros
High-security features
Supports multiple tokens
Best way to store Bitcoin
Cons
It comes at a price
Not ideal for day-to-day Bitcoin interactions
Learning curve
2. Exodus Wallet – Best for Supporting BTC and 260 Other Tokens
Exodus is one of the top software-based crypto wallets where Bitcoin and other tokens are supported and securely stored, even as the wallet is running hot! It's an ideal crypto storage platform for new users as it includes a highly intuitive and easy-to-understand user interface with over 260 different tokens available that Bitcoin and other altcoins like ATOM, Ethereum, or EVM compatible tokens. As an easy-to-use wallet, Exodus is available for iOS, Android, or Desktop users, or BTC holders can integrate it into their internet browser to interact with Web3 applications. In terms of security, Exodus lacks the high-security measures implemented by Hardware wallets, and as a self-custody wallet, users can set a 2FA for extra security; you get access to a secure phrase and can set up a private password, but there's no multi-signature on the wallet. In case of any issue, the tech launched in 2015 provides support on security matters through email or social media. Exodus has gained a solid reputation as an accessible and easy-to-use platform that integrates features for both novice and advanced Bitcoin holders.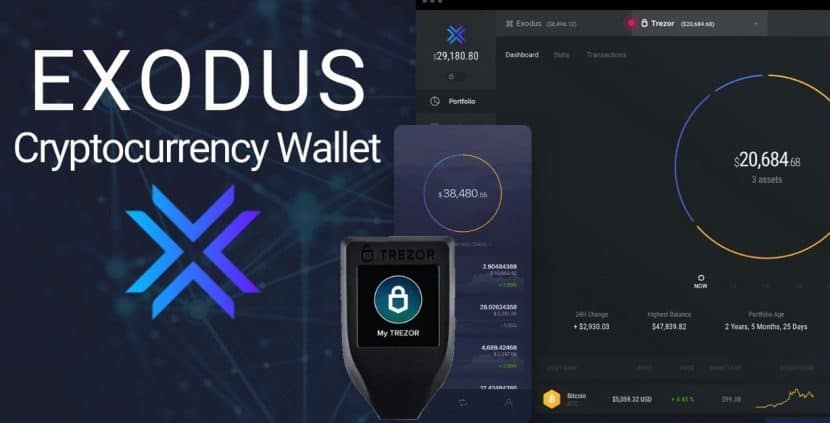 Pros
Integrates with multiple devices
Can easily transfer BTCs
Self-custodian
Cons
Hot wallet
No multi-signature
3. Trezor Wallet – Best Alternative for Storing BTC on a Cold Wallet
The Trezor wallet is a trailblazer in the world of cryptocurrency and is the second most popular cold wallet for storing and transferring Bitcoin. The wallet was introduced to the market as an alternative to Ledger and offered the same high security at a more affordable price. The wallet supports Bitcoin and 50+ different blockchains from more than a single network. BTC transactions can be made and signed without the need to connect the USB-formatted wallet to the internet. The device features a touch-screen interface, and Bluetooth and has a fully open-source code for verifiability. It can connect to third-party applications allowing for a degree of mobile compatibility. Its security features include private key device storage, pin password protection, recovery phrases, and a non-custodial way of ensuring complete control over one's BTC holdings. A multi-lingual interface and access to NFT storage are available through external software like Exodus on the Trezor online interface. The wallet is a viable cold-storage device to store and hold Bitcoin securely.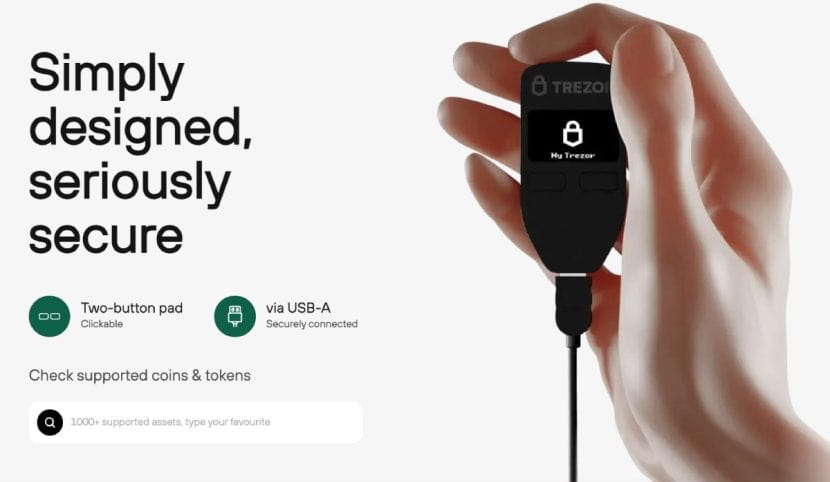 Pros
Ideal for cold storage
Features private keys
Verifiable open-source code
Cons
Lacks a large selection of tokens
Needs to link to third-party apps
4. Coinbase Wallet – Best for Using BTC in Web3
The Coinbase Wallet is a highly acclaimed software wallet that launched as an alternative to the crypto exchange. The wallet is separate from the Coinbase exchange, which makes transferring BTC and interacting with dApps easier and much faster than mobile wallets. Users can install the wallet on their internet browser (Google Chrome), or it can be downloaded on a mobile device like iOS or Android. The wallet differentiates itself from other software wallets like Metamask because it supports Bitcoin transactions and storage. Swapping, trading, storing crypto or NFTs, and yield farming are features that are integrated and available for Coinbase Wallet users. It offers simple asset management with a slick and trademarked user interface. It's a non-custodial way of storing bitcoins. It provides biometric authentications, secure enclave technology, and private key storage on the user's device, ensuring your digital assets remain safe from unauthorized access. Transaction fees on the wallet vary from token to token, and more and more dApps and Web3 applications have started to offer Coinbase Wallet integration. The wallet's use case and usability continue to expand, which helps solidify its position as a top contender in BTC storage.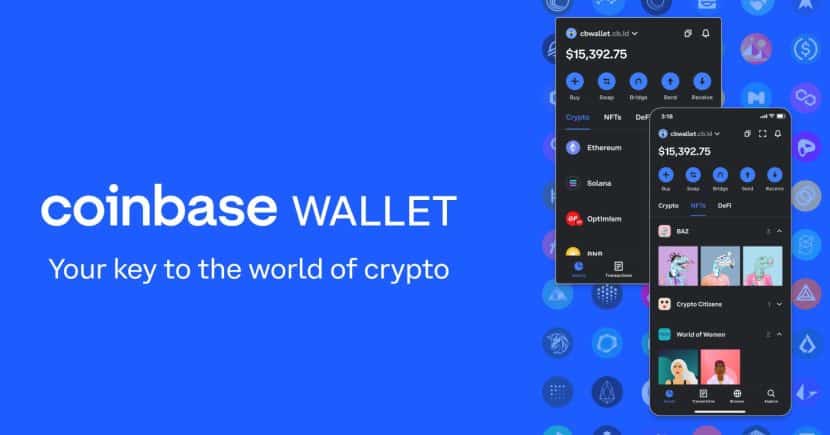 Pros
Ideal for interacting with Web3 websites
Supports NFTs and other altcoins
Cons
Lacks high-security features
Browser based extensions
5. Electrum Wallet – Best for Storing and Accessing Bitcoin Locally on the Computer
Electrum Wallet is one of the longest-standing Bitcoin wallets on the market. It launched in 2011 as a desktop-only software for storing Bitcoin. It's a cold wallet that's less mobile than Trezor or Ledger. It also features high-security features as all private keys and recovery phrases are stored locally – only on the computer. The wallet uses blockchain indices, removing the need to download and store large files, and is compatible with Mac, Windows, or Linux OS. Unlike other wallets, Electrum allows exporting wallet keys and opening wallets on other devices allowing funds to be recovered. The wallet is less suitable for Bitcoin beginners and does provide multi-sig transactions with SPV. Electrum is only focused on Bitcoin and will have less support for altcoins. Even so, clients can download the wallet on their computer, while network fees depend on the amount of each Bitcoin transaction that's being sent. Wallet support is provided through FAQs, tutorials, how-to's, and a support page. While the wallet is not that easy to integrate into the Web3 space and current decentralized landscape, it's a viable alternative for those who only want to buy and store Bitcoin with ease locally.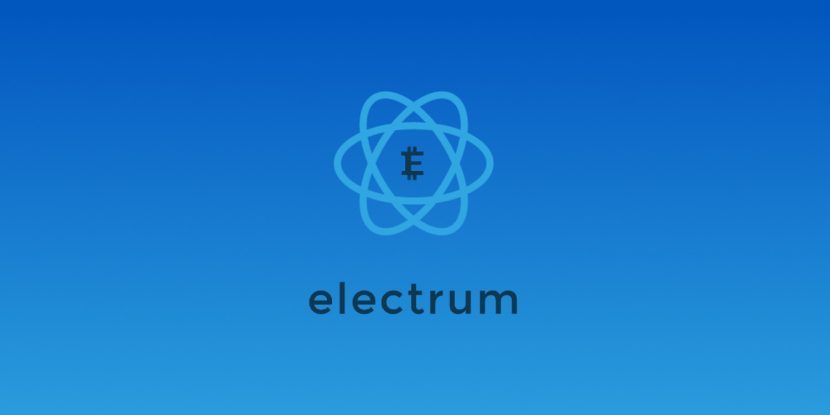 Pros
Bitcoin only wallet
SPV security
Cons
Need to be downloaded
Stores private keys locally
6. Trust Wallet – Best Mobile Wallet for Quickly Accessing Bitcoins
Trust Wallet is a popular digital wallet that allows users to securely manage their Bitcoin and many different other tokens only on their mobile devices. One of its unique selling points is its compatibility with various mobile devices, such as Android and iOS, making it easily accessible and providing additional crypto features. Trust Wallet also offers tight security measures, such as two-factor authentication and biometric logins, to protect user funds. When signing up, users have to set up a 12-word passphrase, and in addition to secure storage, Trust Wallet provides an easy-to-use platform for sending, receiving, and buying cryptocurrencies. It also includes a decentralized exchange, allowing users to swap tokens on the platform. The wallet is a non-custodial way of storing Bitcoin and more than 160 other tokens, making it easy to interact with Web3 applications. Over 5 million users trust the platform launched in 2017 with an intuitive interface, low network fees, and availability of access to the platform in multiple languages, and it has an excellent reputation as a mobile hot wallet.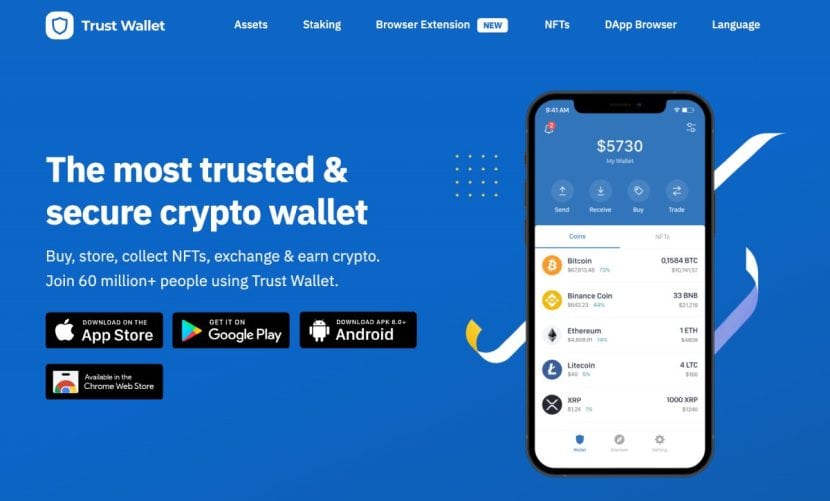 Pros
Easily integrates with every dApp
It makes it easy to send BTC on the go
Allows third-party Bitcoin purchase
Cons
High-security risk
Mobile-only wallet
7. Coinomi Wallet – Best for Storing Bitcoin Anonymously with Digi-ID
Coinomi is a Bitcoin and crypto wallet which allows storing and buying digital assets from a mobile device. The mobile wallet stands out for supporting 1,770 different digital assets, providing 24/7 live customer support to its users, and allowing multiple wallets, each with its own encryption. Coinomi is a multi-chain platform for Bitcoin and altcoin storage, which also includes NFT assets, supports cold staking, and native SegWit for faster Bitcoin and Litecoin transaction confirmations. It launched in 2014, is available on desktop (Windows, Mac, and Linux) and mobile (Android and iOS), and supports over 25 languages. Coinomi has never been hacked and allows for anonymous transactions to take place from within the platform since it's integrated Digibyte's Digi-ID login, which doesn't require users to share their personal information. The wallet offers a non-custodial way of storing and managing Bitcoin. It implements three-layer security features, with a password, a recovery phrase with 12 mnemonic words, and private keys to prevent unwarranted use of the account. Getting started with Coinomi only requires a mobile device and a password setup, and token holders can navigate a simple and non-UI complex platform like newer digital wallets. As the wallet that supports 125 blockchains, it's a Web3-ready wallet with WalletConnect integration and an eGifting, collectibles, and DeFi-ready interface to stake and store Bitcoin securely.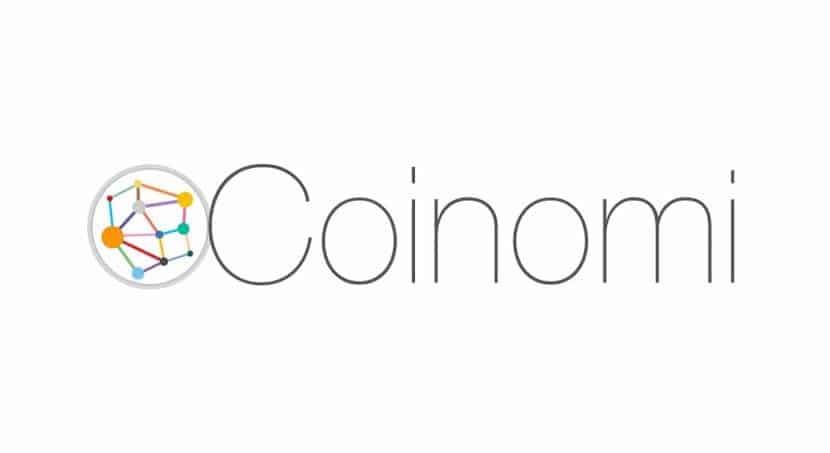 Pros
eGifting and extra features
1,770 different assets
Native SegWit
Cons
8. Blockchain.com – Best Longest, Standing Crypto Wallet
Blockchain.com is one of the more popular Bitcoin software wallets available, providing users with an easy-to-understand user interface and access to over 40 different trading pairs. The wallet is available through a mobile application that's compatible with Android and iOS devices, and the in-house wallets have deposits as high as 13.6%. The wallet is non-custodial and integrates with BitPay to allow crypto buying and selling on the platform itself. Trading can be done in 40 different pairs, including Bitcoin, Bitcoin Cash, or Ethereum. For security, each transaction has a 2-factor authentication verification requirement, and only the user has full control over their wallet passphrase or secret key. All assets are stored offline in cold wallets, there's a multi-sign requirement for funds access, and the wallet is ISO 27001 Certified and holds a CCSS Level 3 security. The wallet's IP uses multiple layers of encryption to keep the user's assets safe and protect personal user information. It also enables Web3 integration with the possibility of buying and storing NFT, including Bitcoin Ordinals, on the wallet itself without having to leave or connect to any third parties. Support is provided via email contact for wallet issues, or there's the possibility to get in contact with the support staff through social media DM. We rate the wallet highly since blockchain.com has multi-layer security and also features multi-signature requirements.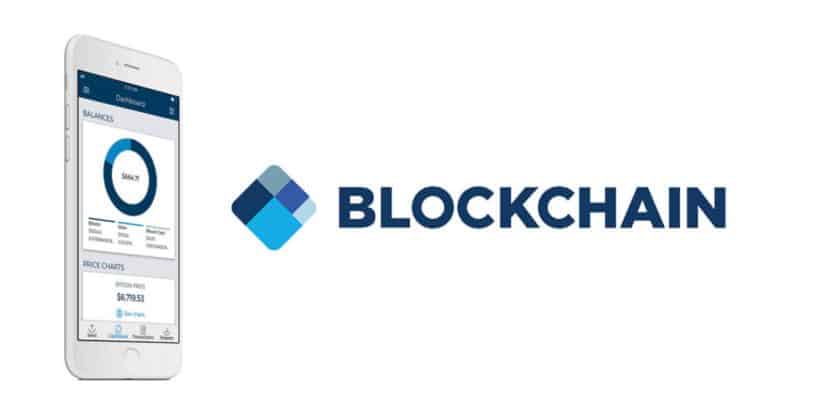 Pros
Features multiple security certificates
Assets stored in cold wallets
Cons
40 different trading pairs
9. Safepal Wallet – Best for Getting a Mobile, Desktop, and Cold Storage Wallet in One
Safepal Wallet is a secure and user-friendly cryptocurrency wallet founded in 2018 which offers Bitcoin and crypto asset storage on hot or cold wallets. Safepal is a multi-purpose platform that can easily integrate as a Web3 browser extension, be downloaded on a mobile app (iOS or Android), or be stored offline through the S1 hardware wallet. The company established the wallet in 2018, focusing on increased token security and in-app development with swaps, trading, and buying/selling cryptos. Passive token incomes (including Bitcoin) are available on Safepal and allow seamless integration with Web3 dApps while storing, transferring, and locking NFTs on the wallet. Boasting a user-friendly and minimalistic UX design, Safepal is a non-custodial wallet that secures private keys on the platform and doesn't store any private wallet information. Safepal Wallet has established itself as a trustworthy and reliable solution that includes an EAL5+ security feature on the hardware version and a self-destruct mechanism indicating high-valued security features. Multiple languages, including English, Chinese, Japanese, or Spanish, are compatible with the wallet and come with an alow entry point for hardware wallets compared to the latter, more established devices. For customer support, token holders can get in contact with staff through email or get instant support on the Telegram channel. Since establishing itself in 2018, Safepal has grown exponentially as it offers multiple ways of storing and transferring Bitcoin assets.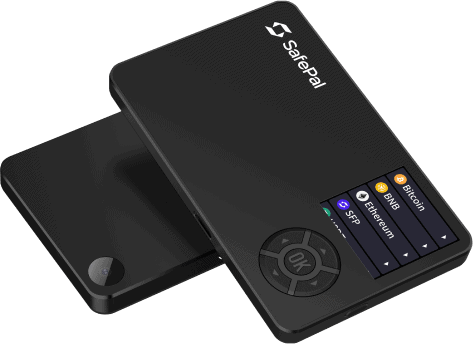 Pros
Multip platform wallet
Features a safe card with high security
Cons
Too many options
The learning curve for the hardware wallet
Still links to other apps
10. Paxful Wallet- Best to Trade Bitcoin with Over 200 Pairs
Paxful is a Bitcoin and cryptocurrency wallet with 3 million users. It sets itself apart by allowing users to store, buy, sell, create offers, explore gift cards, and integrate the platform as a vendor. The company was established in 2015 and features a peer-to-peer market alongside token storage which supports most significant tokens like Bitcoin, Ethereum, or Tether. The platform is a custodial wallet, which means the holder does not entirely own assets. However, Paxful does implement high-security features like a 2-factor authenticator, ID verification, and a KYC process to prevent money laundering through the app. There's a user-friendly and easy-to-navigate user interface, and the wallet can be accessed on mobile or desktop devices. Support is provided through the mail, a detailed FAQ section with most questions answered, and a live chat. Over 30 different languages are supported by the platform, which only has a password requirement to protect users' funds. Still, Bitcoin users can use the wallet features on the go and access over 300 ways of trading and selling BTC tokens. Since there are no decentralized security features with a private key, we can't rate the wallet positively.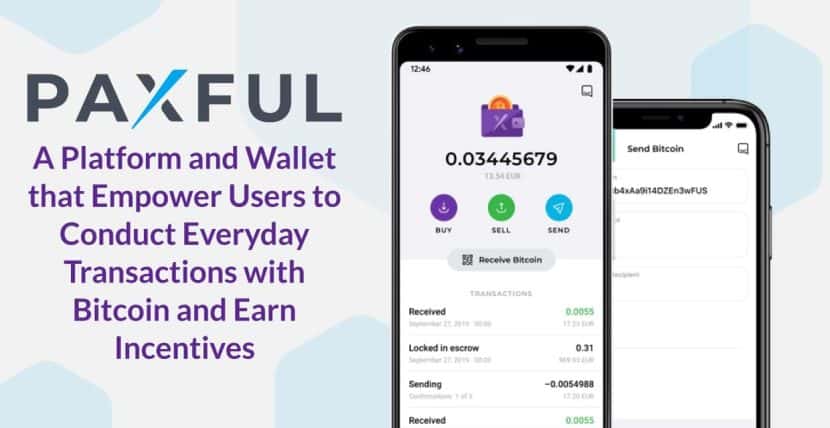 Pros
Cons
Custodial wallet
Not a decentralized wallet
The only security is Pin & password
What is a Bitcoin Wallet?
A Bitcoin Wallet is a digital wallet that securely sends, receives, and stores cryptocurrencies. It uses cryptographic data and security features to keep private keys safe by allowing token access through security privately owned network keys that give BTC holders complete control over their assets. Not all Bitcoin wallets are created the same; some have better security features than others while adding new features to enrich the user experience. Still, the primary function of a Bitcoin Wallet is to store keys that give users access to their tokens. Instead of holding actual Bitcoins or other digital assets, wallets store private keys, which are used to sign transactions on the blockchain allowing BTC holders to send transactions and authenticate transactions, preventing unauthorized access and ensuring the transaction's authenticity.
Using a Bitcoin Wallet means users can view transaction history, check their balance, and send or receive cryptocurrencies with other users. They present an ideal mix of security, functionality, and convenience, enabling users to manage their cryptocurrency holdings.
Bitcoin wallets come in two forms: Hot or Cold wallets, which refer to how assets are stored when transferred to the address. A Hot wallet is always connected to the network or the internet, while Cold wallets store assets offline. Hot wallets include Coinbase Wallet or Exodus, which gives users quick access to transfer their BTC tokens; cold wallets are more secure. These include Trezor or Nano wallets which can be moved or stored physically – but are more challenging to access because they have a laptop and wireless connection. The latter types of wallets offer extra layers of security from threats such as malware, hackers, and cyberattacks.
A large percentage of Bitcoin Wallets are multi-token, and to safely use and own BTC, every user has to note down the recovery phrase and back up their account to protect their funds. Every wallet has its set of security features, and they should all be considered, especially when having large BTC holdings. A Bitcoin wallet is an indispensable tool for crypto users, and everyone must know how to use, backup, and restore one before buying and HODLing Bitcoin.
How to Choose a Bitcoin Wallet?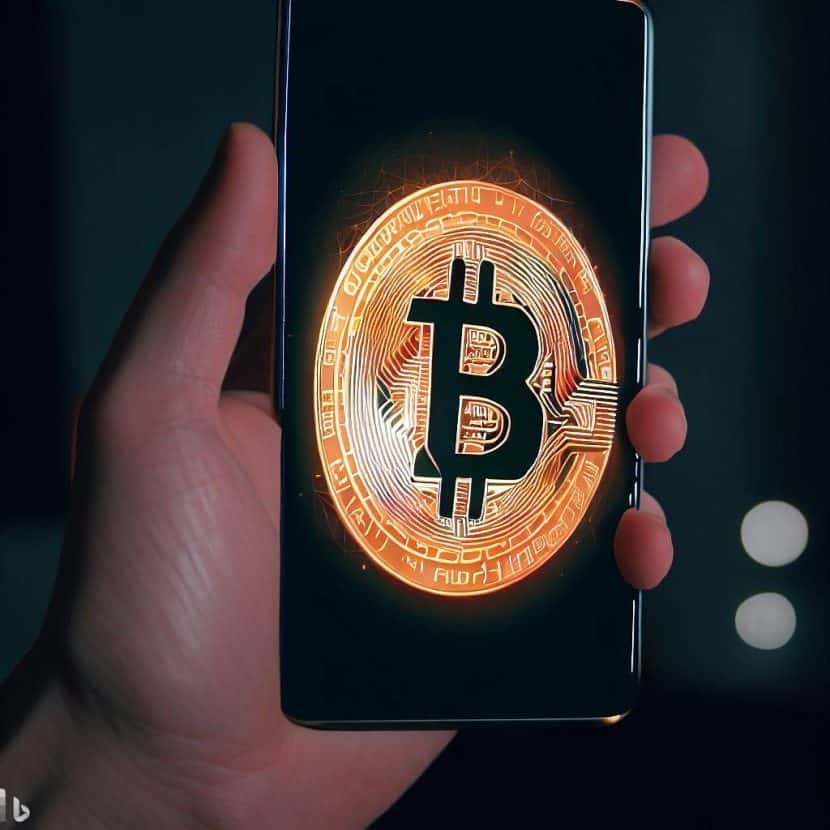 When choosing a Bitcoin wallet, there are several factors to consider. This Bitcoin wallet review will include the steps you must remember when choosing a wallet.
Determine Your Needs
The first step is to determine your needs. Are you looking for a wallet with high security, or do you prioritize ease of use? Are you planning to make frequent transactions or hold Bitcoin as a long-term investment? Answering these questions will help guide you to the most appropriate wallet.
Compare Wallet Types
There's more than one comparison to make, but you should compare wallets based on how easy they are to use and what functions they provide. If you want to constantly interact with the Bitcoin network and transfer, store, and swap BTC to other tokens, then you need a hot wallet that's always on and makes transferring funds easy. If you want to HODL for a more extended period, choose a Cold wallet that's used for private storage and is much more secure.
How to Secure the Wallet Is
Security is a crucial factor in choosing a Bitcoin wallet. Look for a non-custodial wallet, which stores private keys on the wallet and includes multi-signature to keep transactions safe. Additionally, opt for a wallet with wallet recovery features with mnemonic or secret passphrases and PIN or password-protected for extra online security. The best wallet will include almost all of these features.
Compatibility and Ease-of-Use
Make sure your wallet is compatible with the Bitcoin network and can support multiple other networks, including EVM blockchains, to store and interact with various crypto functions. Also, consider how the wallet interface looks and feels. A good wallet should be user-friendly and, ideally, easy to navigate.
Accessibility and Security Threats
Finally, before sending BTC tokens to the wallet, check how accessible the wallet is and if there are any fees you must pay to keep BTC tokens on your account. Check past reports and reviews of whether there are any past hacks or security breaches. This ensures the wallet or platform doesn't have any security loopholes that bad actors can exploit.
The Benefits & Drawbacks Of a Bitcoin Wallet
Having a BTC wallet comes with its perks, but some drawbacks could hinder your crypto experience.
Benefits:
Security: Bitcoin wallets offer higher security levels than traditional methods of storing and transferring money. Using public and private keys ensures that transactions are secure and can only be accessed by the wallet owner.
Convenience: Bitcoin wallets are accessible anytime, anywhere, as long as there is an internet connection. This makes it easy for users to send and receive Bitcoin on the go.
Low Transaction Fees: Bitcoin transactions are near instant and require a small network fee which is lower than traditional means. This means users can save money on transaction fees when using a Bitcoin wallet.
Decentralization: Decentralization is key to asset ownership, and a non-custodial and decentralized wallet means you are the sole owner of the BTC holdings. No third party can put restrictions or blocks on your tokens.
Drawbacks:
Price Volatility: Bitcoin is known for its price volatility. The value of Bitcoin can fluctuate rapidly, which can be a drawback for those who want a stable store of value.
Risk of Hacking: Bitcoin wallets are vulnerable to hacking. If a wallet is compromised, the hacker can gain access to the Bitcoin stored in the wallet, which can lead to significant losses for the user.
Learning Curve: Using a Bitcoin wallet can be challenging for those who need to become more technologically adept. Understanding the process of setting up and using a wallet can be daunting for beginners.
Custodial risk: Some wallets are custodial, meaning the wallet provider holds the private keys on behalf of the user, which can pose a risk if the provider is compromised or goes out of business.
Bitcoin Wallets Comparison
| | | | | |
| --- | --- | --- | --- | --- |
| Wallet Name | Type of Wallet | Purchase Cost | Incorporated Exchange | Compatible Hardware |
| Ledger Nano | Hardware wallet | $79 | No | Yes |
| Exodus Wallet | Software/Mobile wallet | Free | Yes | Yes |
| Trezor Wallet | Hardware wallet | $69 | No | Yes |
| Coinbase Wallet | Mobile/Web3 wallet | Free | Yes | No |
| Electrum Wallet | Software wallet | Free | No | No |
| Trust Wallet | Mobile wallet | Free | Yes | No |
| Coinomi Wallet | Mobile/Desktop wallet | Free | Yes | No |
| Blockchain.com | Mobile wallet | Free | Yes | No |
| Safepal Wallet | Hardware/Mobile/Software wallet | $49.99 | Yes | Yes |
| Paxful Wallet | Mobile wallet | Free | Yes | No |
Conclusion
In conclusion, Bitcoin wallets play a crucial role in the secure storage, management, and accessibility of digital assets. With more wallet types available, users must carefully consider security features, ease of use, compatibility, and reputation to choose the right wallet for their needs. Hardware wallets, like Ledger Nano and Trezor, offer the highest level of security, while software wallets, such as Coinbase Wallet, provide convenience and seamless integration with exchange platforms. Non-custodial wallets ensure users have full control over their private keys, adding an extra layer of security to their holdings.
Selecting the appropriate Bitcoin wallet is essential for protecting and managing your digital assets effectively. Choosing a Bitcoin wallet depends on your needs and it's not uncommon for Bitcoin holders to have both cold and hot wallets for different purposes and be able to confidently navigate the tricky world of cryptocurrencies and safeguard their investments. As the cryptocurrency ecosystem evolves, staying informed about emerging technologies is crucial.
FAQs