Similar to how bank accounts work for fiat currency, crypto wallets primarily allow users to protect their digital coin holdings. However, some may have various features to improve user experience and acquire a competitive advantage. Hundreds of wallets may be available online right now, all of which tout their superior services. We provide you with a study of the best ten cryptocurrency wallets today. We also go into greater detail about how we picked them and offer insight into the different types of wallets, how to use them, and more. Stay tuned.
Best Crypto Wallets
Binance – Overall Best Crypto Wallet
Coinbase – Best for Crypto Beginners
Ledger Nano X – Best Hardware Wallet
Trezor Model T – User-Friendly Hardware Wallet
TrustWallet – Best Custodial Wallet
MetaMask – Best Ethereum Crypto Wallet
Exodus – Best Hot Wallet with Hardware Support
SafePal – Most Accommodating Digital Coins Wallet
Crypto.com – Best for Decentralized Finance
Electrum – Best for Bitcoin Enthusiasts
Top Crypto Wallets Reviewed
1. Binance – Overall Best Crypto Wallet
Binance is our overall leading crypto wallet. It's a hot crypto storage solution available in over 100 countries globally, including the US, UK, France, and Italy. Serial entrepreneur Changpeng Zhao founded it and has since grown into one of the largest crypto wallets in the world, with a daily turnover of about $65 billion. Apart from crypto storage, it integrates with the Binance exchange to offer crypto trading services within its dashboard. You can also engage in staking, futures trading, and options investing. One thing that stands out about this product is the commitment to meet the highest regulatory standards and offer users a safe transacting environment. It has multiple international licenses, including the US. You get 24/7 email and live chat support in at least 40 languages at Binance. It's safe and reliable, with strong security features like two-factor authentication (2FA) verification, address safelisting and cold storage. The wallet is easily accessible and offers both desktop and mobile versions.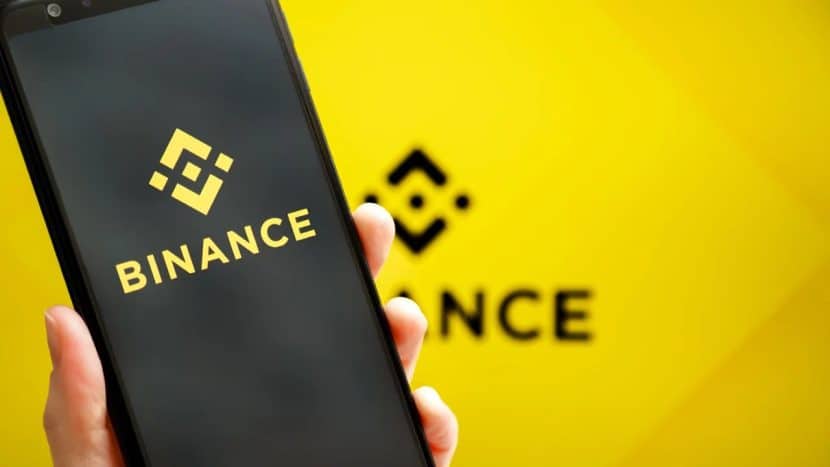 Pros and Cons
Pros
Owned by a successful entrepreneur
Global availability
Wide crypto selection
Cons
Sluggish customer support
2. Coinbase – Best for Crypto Beginners
Coinbase is regarded as one of the world's most user-friendly wallets thanks to its simple interface and highly intuitive features that make navigation simple. It's available as a Chrome web browser extension, iOS application, and Android app. Owning a Coinbase wallet ushers you into the DeFi world with direct support for thousands of decentralized applications. You can also manage thousands of cryptocurrencies according to information on the website, multiple wallets, and NFTs. Although it's a hot wallet, it operates on a noncustodial model, allowing users to fully own and control their private keys, giving them full responsibility over their virtual money. It seamlessly connects to its native crypto exchange eliminating the need to buy digital coins from third-party platforms. Additionally, it integrates with other major decentralized marketplaces like Uniswap, 1inch, TraderJoe, and SushiSwap. Finally, if you're thinking of storing your currencies in a cold wallet, Coinbase allows you to do so by connecting it to any Ledger device.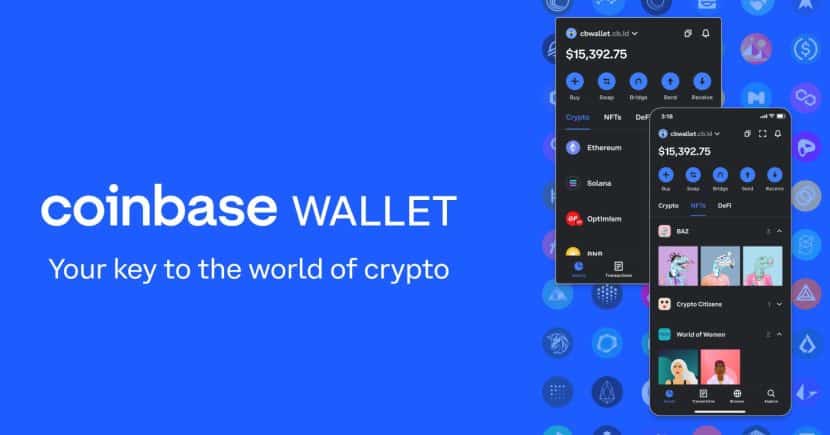 Pros and Cons
Pros
Supports thousands of currencies
Enables NFTs ownership
Safe and reliable
User friendly
Cons
Relatively high transaction fees
3. Ledger Nano X – Best Hardware Wallet
Ledger Nano X is a popular hardware wallet developed by Ledger, a leading company in the cryptocurrency security space. It's a compact USB drive-like-looking device making it highly portable. The wallet is primarily designed to offer a secure and convenient way to store digital assets. As an upgraded version of the previous model, the Ledger Nano S, it comes with several enhanced features. First, it features a built-in OLED screen and buttons for easy navigation and interaction. It's battery-powered and can be connected to a computer or mobile device using Bluetooth or USB. This wireless connectivity makes it more versatile and user-friendly compared to its predecessor. Regarding security, this device incorporates multiple layers of protection to safeguard users' private keys and funds. The private keys never leave the device, ensuring they are not exposed to potential online threats. The device is also PIN-protected, adding an extra layer of security in case it gets lost or stolen. With the Ledger Nano X, you can securely store over 5,500 digital assets, including ETH, BTC, LTC, DOGE, USDT, XLM, ADA, and XMR.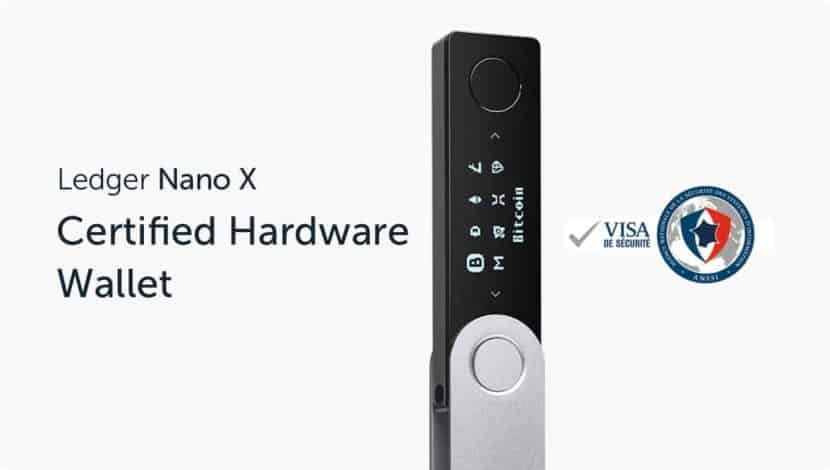 Pros and Cons
Pros
Long-lasting battery
Offers Bluetooth connectivity
Supports over 5,500 coins
Cons
No touchscreen support
Relatively costly
4. Trezor Model T – User-Friendly Hardware Wallet
SatoshiLabs' Trezor Model T is a popular hardware wallet. It is intended to provide a safe and simple method of storing and managing cryptocurrency. Trezor Model T, like the Ledger Nano X, is an improved version of its predecessor, the Trezor One. It was introduced in 2016 with enhanced features and increased security. With a full-color touchscreen display, the design looks elegant and futuristic. It also includes physical buttons for confirmation and navigation. It is small enough to carry anywhere and measures only 64 mm x 39 mm x 10 mm. Trezor Model T supports over 1,800 currencies and tokens, making it an excellent solution for traders looking to maintain a varied cryptocurrency portfolio. It is compatible with a variety of operating systems. It is compatible with various operating systems, including Linux, Android, Windows 10+, and macOS 10.8+. The device has a secure chip for storing private keys and performing cryptographic operations. It also includes a PIN entry mechanism and optional pass encryption for an extra layer of security. Furthermore, it is the first wallet to integrate Shamir Backup (SLIP39), demonstrating its dedication to user safety.
Pros and Cons
Pros
Colored touch screen
Eas to use
Top-notch security
Cons
Sluggish customer support
5. TrustWallet – Best Custodial Wallet
Trust Wallet is a popular cryptocurrency wallet that allows users to securely store, manage, and interact with various digital assets. It was initially released as a mobile wallet but now includes desktop compatibility via the Chrome web browser extension. Viktor Radchenko created the company in 2017, and it was later acquired by Binance, one of the leading cryptocurrency exchanges. Over 1 million cryptocurrencies can be traded over 65+ blockchain networks by users. It enables users to communicate, receive, and save digital content on their mobile devices. The wallet has an easy-to-use UI and industry-standard security safeguards to protect users' money. As a noncustodial wallet, it gives the account owner complete control and security over private keys. It does not retain or have access to users' funds, which improves security and allows individuals to manage their coins autonomously. Trust Wallet's interaction with decentralized applications (dApps) is one of its most significant features. From within the wallet, users may quickly access and engage with multiple decentralized exchanges, decentralized finance (DeFi) platforms, and other blockchain-based services.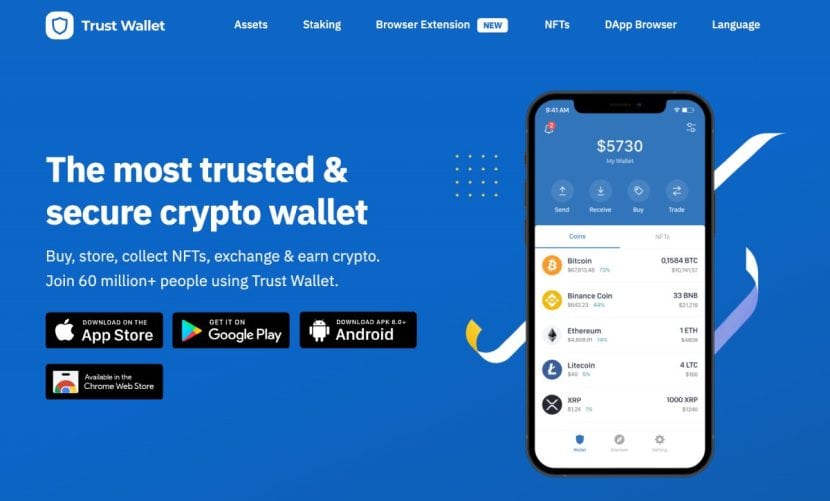 Pros and Cons
Pros
Supports many cryptos
Offers staking
Open source software
Cons
Needs better customer care
Lacks simple conversion to cold storage
6. MetaMask – Best Ethereum Crypto Wallet
Metamask is a popular browser extension and mobile wallet that allows users to connect with dApps and the Ethereum network. It began as a browser plugin for the Google Chrome browser but has since expanded to include other browsers such as Firefox and Brave. It is now also accessible as a mobile app for Android and iOS devices. Users can create new accounts, import old ones, and shift between them conveniently from one dashboard. Users can also connect to several Ethereum systems, such as the Ethereum mainnet, testnets, and custom networks, using Metamask. What's more, the wallet allows users to swap supported tokens, any ERC-721 for non-fungible tokens (NFTs) and ERC-1155 for multi-token standards. It has a user-friendly design that makes dealing with dApps easier for both novice and experienced users. Regarding safety, the wallet generates a seed phrase (also known as a recovery phrase) during setup. You must keep this phrase secure as you will need it to regain access to the wallet in the event of device loss or failure. Additionally, it's noncustodial, meaning users have full control of their private keys.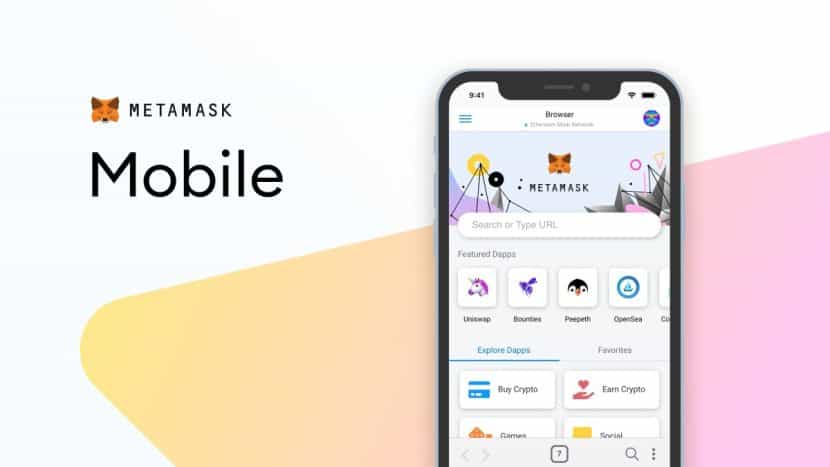 Pros and Cons
Pros
User friendly
Integration with the Ledger hardware wallet
Open source software
Supports multiple devices
Cons
Works with Ethereum and ER220 tokens only
7. Exodus – Best Hot Wallet with Hardware Support
Exodus is a popular multichain cryptocurrency wallet that allows users to handle their digital assets in a secure and user-friendly manner. It comes as a desktop wallet for Windows, Mac, and Linux and a mobile wallet for iOS and Android devices. Exodus accepts over 260 cryptocurrencies, including Bitcoin, Ethereum, Ripple, Litecoin, and many others. Users can use one platform to store, transmit, and receive virtual money. You don't have to worry about purchasing and selling virtual currencies because the wallet includes built-in exchange facilities. On-ramp, you can also buy 25+ various digital coins using fiat money. The integrated exchange allows users to effortlessly trade one cryptocurrency for another. Like the other wallets we have reviewed, it has an appealing and easy-to-use interface. The dashboard summarizes all essential functions, including user balances, and also displays important buttons and links. The platform incorporates industry-standard security measures, such as two-factor authentication (2FA), to provide an added layer of protection. Integration with Trezor wallet means you can easily store your cryptocurrencies offline if you need to.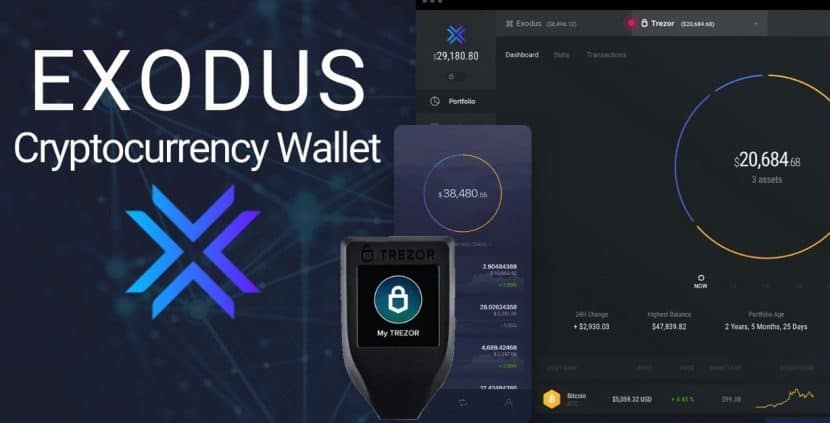 Pros and Cons
Pros
Works with multiple devices
Supports 260+ coins
Easy to use
Highly secure
Cons
8. SafePal – Most Accommodating Digital Coins Wallet
At number eight is SafePal, another reputable crypto wallet that started primarily as a hardware storage device. However, due to demand, it created a mobile app and extension wallets for Chrome, Edge, and Firefox to accommodate different types of users. The hardware version comes in a compact and portable design, resembling a small smartphone. It has a built-in display and physical buttons for easy navigation and interaction. The device is equipped with advanced security measures to protect users' private keys and ensure the integrity of their transactions. On the other hand, the extension closely resembles TrustWallet with its dark theme and is free, unlike the hardware wallet, whose prices range from $49 upwards. The wallet generates and stores private keys offline, away from any internet connection, which minimizes the risk of hacking or unauthorized access. Users can securely store multiple cryptocurrencies, including popular ones like Bitcoin, Ethereum, Binance Coin, and more. The app holds private keys in the user's mobile phone while the extension stores these keys on the browser attached. The wallet supports over 30,000 assets and offers DeFi features like staking and yield farming.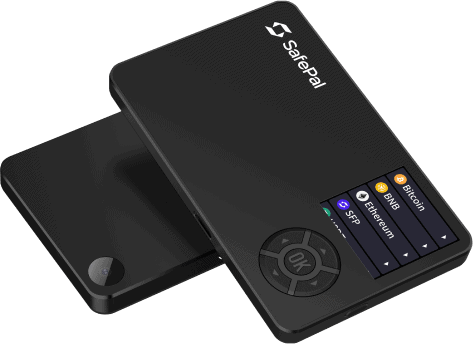 Pros and Cons
Pros
Affordable hardware wallet
Offers both cold and hot storage
Easy accessibility
Supports 30,000+ assets
Cons
Poor battery life
No custom passphrase
9. Crypto.com – Best for Decentralized Finance
Crypto.com is a noncustodial wallet offering users the whole range of DeFi experiences from one dashboard. It also allows them to manage and trade different cryptocurrencies. It is a part of the Crypto.com company, which provides various services, including the popular cryptocurrency exchange, debit card, and investment option. The wallet supports over 820 crypto assets, including popular stablecoins and the top 15+ cryptocurrencies in market value. While it doesn't offer staking Ethereum, other coins, such as Cosmos (ATOM) and Crypto.com's native token, Chronos (CRO), are available. In addition, users can link their wallet to the Visa Card to spend their cryptocurrency at millions of shops globally. The Visa Card comes with a variety of advantages and rewards, making it an appealing alternative for Bitcoin aficionados. You can even get rebates on certain tokens. In terms of safety, the wallet allows users to create a strong password. You may also activate the 2FA for extra security. The parent business Crypto.com was hacked in January 2022, but the corporation insisted that no money was lost.
Pros and Cons
Pros
Frequent security upgrades
Large selections of cryptos
Gateway to DeFi
Cons
10. Electrum – Best for Bitcoin Enthusiasts
Barely two years after the introduction of the first digital coin Bitcoin, the Electrum wallet was launched. The 2011 established wallet has since grown into one of the world's oldest and most popular Bitcoin wallets. Unlike every other crypto wallet we reviewed in this article, Electrum only supports Bitcoin. It is a downloadable software wallet compatible with Linux, Windows, and macOS 10.13 and higher. You can also download it as a mobile app on Android 5.0 and higher from Google Play. One of the key features of Electrum is its focus on simplicity and speed. The wallet is designed to be lightweight and fast, making it ideal for users who prioritize efficiency and quick transactions. It utilizes a straightforward user interface, allowing users to send, receive, and store their Bitcoin easily. It allows users to manage several BTC portfolios by supporting multiple wallet creation. Additionally, it provides features like support for hardware wallets, multi-signature functionality, and the ability to set custom transaction fees. As a noncustodial wallet, it's inherently secure owing to the fact that it gives users full control of their private keys. Additionally, it offers 2FA authentication to neutralize threats of compromised user credentials.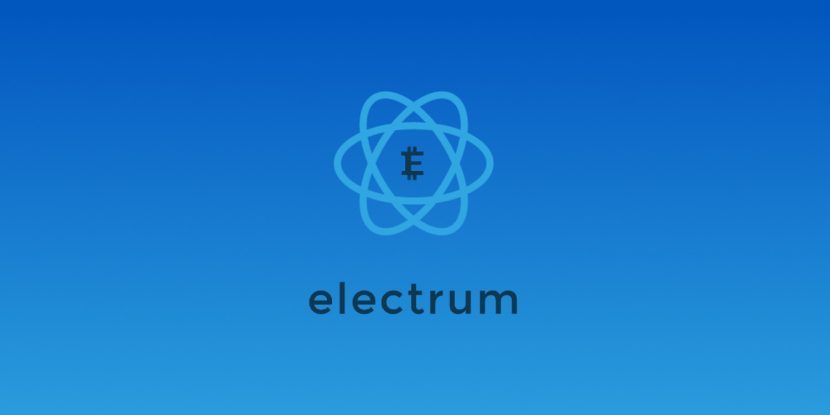 Pros and Cons
Pros
Best Bitcoin wallet
Cross-platform support
High-security features
Offers multiple privacy features
Cons
Only supports Bitcoin
Not beginner friendly
How Do Crypto Wallets Work?
Crypto wallets are software used to store digital coins. They use an internet connection to access the blockchain network for the cryptocurrency you're using. Crypto wallets hold the user's private key information, which is required to access and authorize transactions, while public keys, used to receive funds, are located on the blockchain. With this combination of keys, a crypto wallet can conduct a secured operation to validate a balance and send or receive cryptocurrency transactions. When you send or receive cryptocurrencies, the wallet creates a digital signature using your private key to verify the transaction. This signature is then confirmed by the blockchain network, ensuring the integrity and security of the transaction. Wallets can be either software-based (e.g., desktop, mobile, or online wallets) or hardware-based (e.g., physical devices), each offering different levels of convenience, security, and control over your funds. We will expand on that in the next sections.
Types of Crypto Wallets
Wallets can be categorized into different types according to various qualifications like security, and how they operate. Let's dive deeper.
Custodial wallet
Custodial wallets are operated by third-party service providers that hold custody of users' private keys and manage funds on their behalf. They are web-based and are usually provided by centralized crypto exchanges such as Coinbase. One key advantage of these wallets is that users do not need to manage their private keys directly. They also come with highly intuitive and user-friendly interfaces making them a popular choice among beginners in the crypto industry. Custodial wallets could offer different features to users, including seamless integration with decentralized apps (dApps) and access to various financial opportunities like staking or yield farming.
Using a custodial wallet means trusting the company providing the service. It is crucial to conduct thorough research and choose a trusted and reliable exchange. This is mainly because your money's safety is entirely upon your wallet provider's actions. Every time you initiate a transaction, the wallet provider takes responsibility for signing the transactions using the private key to ensure their accuracy. Since exchanges hold users' private keys and operate online, they become prime targets for hackers. Additionally, if an exchange holding your private key goes bankrupt, there is a possibility of losing funds due to government seizure. Coinbase.com, Kraken, and Crypto.com are some companies offering custodial wallet services.
Non-custodial wallet
Non-custodial wallets, also known as self-hosted wallets, are the direct opposite of custodial ones. They give users complete control over their private keys and funds. That means you are solely responsible for the security and management of your assets. They prioritize decentralization and eliminate the need to trust a third-party service provider. While some non-custodial wallets are browser-based, you can also use them as a desktop or mobile application. In this case, they store and encrypt private keys on your phone or computer's hard drive. However, the most secure type of non-custodial wallet is a hardware wallet. These are physical devices resembling USB thumb drives that are only connected to a computer or mobile device when one needs to perform a transaction.
Non-custodial wallets are a preference for most seasoned crypto users as they give them a sense of being their own bankers through control over private keys. On the flip side, there is a major responsibility that comes with them. Unlike custodial wallets, where password recovery can be facilitated through emails and identity verification, losing the private keys to your non-custodial wallet might lead to the permanent loss of your funds. To reduce this risk, the best wallets give users a recovery phrase, also known as a "seed phrase." It comprises 12-24 randomly generated words that serve as a backup recovery. TrustWallet and Metamask are among the most popular non-custodial wallets
Hot Wallets/Software wallets
Hot wallets, also known as software wallets, are cryptocurrency wallets that run on internet-connected devices. They, like other forms of crypto wallets, are used to transfer and receive cryptocurrency and to see how many tokens you have available for use. They are meant to be convenient and simple to use, allowing users to manage their digital currencies with minimal effort. They come as software that you must install as an extension on your PC, phone, or browser. Hot wallets are more vulnerable to attacks and theft than cold storage solutions since they are connected to the internet. The danger of cybercrimes like hacking attempts, malware, or phishing grows when your funds are exposed to the internet. To mitigate these dangers, it is critical to employ robust security measures such as strong passwords, two-factor authentication, and regular software upgrades.
Desktop wallets
Desktop wallets are software wallets installed and run on desktop or laptop computers. Desktop wallets are often downloaded and installed as stand-alone programs, and the private keys are stored locally on the device. This gives customers complete control over their private keys while also providing a high level of security. The wallets are designed to provide customers with a streamlined, simple interface for interacting with their crypto assets. Desktop wallets, unlike web or exchange wallets, only connect to the internet when necessary to complete transactions. This lowers the likelihood of internet attacks and hacking attempts. Electrum and Exodus Wallet are among the popular desktop crypto storage solutions.
Mobile wallets
Mobile wallets are software wallets that are built primarily for use on mobile devices like smartphones and tablets. They provide protection and ease of managing their coins on the go. Mobile wallets are typically available as apps that can be downloaded through app stores. The apps are generally simple to use and allow you to buy, store, swap, spend, or otherwise manage your cryptocurrency from your mobile device. They may have added functionality such as staking, yield farming, and built-in decentralized exchanges. Popular mobile wallet choices include Trust Wallet, Mycelium, and Coinomi.
Online wallets
Online wallets, also known as web wallets or cloud wallets, are those that are only accessible via internet browsers. They are mostly offered by virtual currency exchanges or third-party wallet service providers. Online crypto wallets are easily accessible from any part of the world as long as you have a stable connection and the right login credentials, making them convenient. However, a significant risk factor is that they store private keys online, making them a primary target for hackers. Customers must also rely on the service provider's security procedures, and a simple security breach could lead to the permanent loss of millions of user funds.
Cold Wallets
Hardware wallets
Hardware wallets are a type of cold wallet that stores private keys and performs transaction signing offline. They are physical devices resembling USB thumb drives specifically designed to store cryptocurrencies securely. Hardware wallets generate and store private keys within the device itself, ensuring that the keys never leave the device vulnerable. To initiate a transaction, the hardware wallet needs to be connected to a computer or mobile device, where the transaction details are verified and signed securely within the device. Popular hardware wallet brands include Ledger, Trezor, and KeepKey.
Paper wallets
Paper wallets are another form of cold wallet that involves generating and printing out a physical copy of the private keys and wallet addresses. The keys are typically printed as QR codes for easy scanning when needed. Paper wallets are completely offline and do not rely on any digital device or software. They are considered highly secure as they are not susceptible to online hacking attempts. However, it is vital to ensure the safe storage and protection of the paper wallet since physical damage or loss can lead to permanent loss of access to the funds.
How to Choose the Right Crypto Wallet?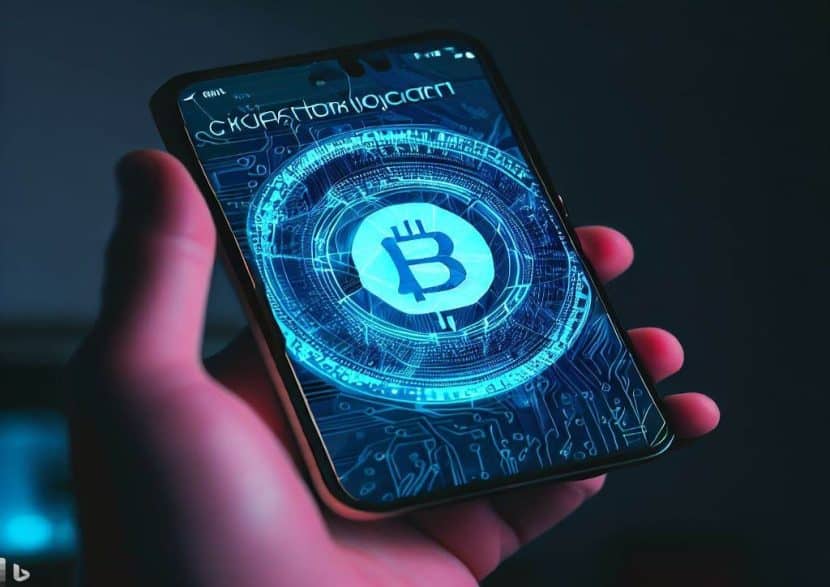 Choosing the right crypto wallet is crucial to ensure the security and convenience of managing your digital assets. With a wide range of options available, it's crucial to consider several factors that align with your specific needs and preferences. Here are some key considerations when selecting a crypto wallet:
How Often Do You Plan to Use Your Crypto Wallet?
Your choice of wallet may vary based on your frequency of transacting. This is due to the different features, such as the ease of use of each wallet. For example, if you plan to make daily or regular transactions, you may want a wallet that can be accessed easily, even in times of emergencies. In that case, a hot wallet may serve you best. However, a hardware wallet could be the best solution if you plan to invest in staking, hold cryptos for speculation, or transact less frequently. It stores your coins safely away from online risks allowing you to hold your funds securely for a long time.
Does the Number of Supported Cryptocurrencies Matter to You?
While choosing a wallet, it's essential to remember the number of cryptocurrencies supported by different platforms varies. If you want to hold a diverse virtual coins portfolio, go for a platform that supports multiple digital coins. Ensure it accepts all the currencies you intend to maintain and more. This might not be a big deal if you only want to buy a specific crypto. However, keep in mind that some platforms were created to serve specific blockchains. For example, while Metamask is one of the leading wallets, it may not be a good pick if you are interested in Bitcoin, as it was developed to cater to the Ethereum blockchain. On the other hand, a wallet like Electrum supports Bitcoin only.
Do you Care About Customer Support?
Consider the level of customer support offered by the wallet provider. Occasionally, you might run into issues that need you to seek help from the customer care team. The level of responsiveness, in this case, matters. The availability of features like live chat, email address, and even a phone number for the support department is always a good starting point when reviewing a wallet's customer support. Other features like a detailed FAQs section count too. While some providers might be easily accessible, it's also essential to consider the team's knowledge, competence, patience, and whether they follow up on their customers.
What Level of Security is Important to You?
Lastly, the security of your funds is of utmost importance. Different wallets offer varying degrees of safety. Before selecting a wallet, consider the level of safety you believe is a bare minimum requirement. Some of the standard security features offered by crypto wallets include two-factor authentication, biometric authentication, encryption, cold storage, and backup options. Some wallets might have all these features, while others will only have a few. If you prioritize maximum security, consider hardware wallets or paper wallets that keep your private keys offline. Additionally, research the wallet provider's reputation and track record in terms of security breaches and user reviews. Platforms that are licensed tend to be more reputable and trustworthy.
How to Set Up a Crypto Wallet?
Hardware Wallet
Step 1: Invest in a Hardware Wallet.
Pick a trustworthy manufacturer of hardware wallets like Ledger, Trezor, or KeepKey. To ensure its legitimacy, you might want to buy the hardware device from the main company or authorized supplier.
Step 2: Open the hardware wallet box and get it ready.
Check that all the components are included before opening the hardware wallet box. Utilize the included USB cord to connect the gadget to your computer. Observe any particular guidelines that the manufacturer may have provided.
Step 3: Install the wallet application.
Visit the manufacturer's official website to get the wallet software that is compatible with your operating system and install the program on your PC.
Step 4: Initialize the Hardware Wallet.
To initialize the hardware wallet, launch the wallet program and follow the on-screen directions. Usually, this entails configuring a device PIN, making a backup/recovery phrase, and validating it.
Step 5: Save your recovery phrase.
A recovery phrase (often between 12 and 24 words) will be given to you during the startup procedure. Write down the recovery phrase on a piece of paper and store it in a safe place offline. Do not share this recovery phrase with anyone, as it can be used to access your funds.
Step 6: Connect the Hardware Wallet to Your Computer.
Once the hardware wallet is initialized, disconnect it from the computer and reconnect it to ensure the wallet software properly recognizes it. Follow any additional prompts or instructions displayed on the screen.
Step 7: Create Wallet Addresses.
Within the wallet software, you can create wallet addresses for different cryptocurrencies. Follow the instructions provided by the software to generate the desired wallet addresses.
Step 8: Transfer Funds to Your Hardware Wallet.
To transfer funds to your hardware wallet, obtain the wallet address from the software interface and provide it to the sender or exchange from which you wish to transfer the funds. Follow the specific instructions provided by the sender or exchange to complete the transaction.
Mobile Wallet:
Step 1: Choose a Mobile Wallet.
Search for a reputable mobile wallet app in your device's app store. Popular mobile wallet options include Trust Wallet, Coinbase Wallet, and Mycelium. Download and install the wallet app.
Step 2: Create a New Wallet.
Open the mobile wallet app, then choose the "Create New Wallet" option. Set up your wallet by following the instructions on the screen. Typically, this entails accepting the terms of service, selecting the desired crypto the wallet will hold, and setting up a strong PIN or password.
Step 3: Save the recovery phrase.
If the mobile wallet software offers one, it is essential to write down and preserve the recovery phrase in a secure offline location. In the event that your mobile device is lost, stolen, or destroyed, this recovery phrase will be handy in helping you access your money.
Step 4: Enable Security Features.
As mentioned earlier, the security of your wallet is important. At this stage, explore the different options the wallet offers for the safety of your crypto and activate them. They may include two-factor authentication (2FA) or biometric access.
Step 5: Start transacting.
You are now fully set. Start receiving and sending cryptocurrencies using your wallet. If the platform offers an inbuilt decentralized exchange, you may use it to purchase cryptocurrencies.
Conclusion
Choosing the ideal wallet is primarily a matter of personal preference. Our evaluation approach was primarily focused on criteria such as security, fees and expenses, usability, coins supported, customer service, and extra features like staking, built-in exchanges, and more. Companies with the highest security measures, diverse crypto support, widespread accessibility, and the finest reputation were placed first. If you are still unsure about which wallet to choose, consider Binance, which is our top crypto wallet according to our assessment. You are, however, free to continue your investigation using the knowledge you currently have and any beneficial information you may have gleaned from this post. Finally, if you found this article beneficial, please share it with your friends.
FAQs