Tether, or USDT, is a cryptocurrency tethered to the US Dollar. It means the value of USDT is kept as close to $1 as possible. Retaining this value means it provides more stability than other cryptos, which allows access to the crypto market for users who want to minimize risks. Over the course of this guide, we're looking closely at what Tether can provide in terms of benefits and the best crypto sportsbooks for Tether users. For anyone who wants to bet on sports using Tether, this guide makes it simple to get started.
Top Tether Betting Sites
BC.Game – Best Overall Tether Sportsbook
Sportsbet.io – Best for Market Options
CloudBet – Best for Range of Cryptos
Stake – Best for Matched Bonus Percentage
FortuneJack – Best for Welcome Bonus Size
Thunderpick – Best for Extra Casino Options
Crashino – Best for Trying Provably Fair Games
BetFury – Best for Crypto Faucets
MyStake – Best for Low Wagering Sports Bonus
Trust Dice – Best for Play to Earn Features
Best Tether Sports Betting Platforms Reviewed
1. BC.Game – Best Overall Tether Sportsbook
Many people within the crypto community regarding BC.Game is one of the finest crypto sportsbooks in the industry. The overall sports betting selection and the ability to claim a bonus wheel daily make this the top Tether crypto sportsbook on our list. Players can win up to 1 BTC on the daily bonus wheel without wagering requirements.
Soccer, tennis, basketball, NFL, NBA, eSports, and more are all available to bet on. Players also have a significant selection of markets, with moneylines, parlays, and prop bets all available. The casino choice is also superb for players who want to try something different from sports betting.
BC.Game doesn't tend to ask for KYC, however, for players who use fiat, there can be KYC verification, especially on more significant transactions. While crypto players can generally avoid KYC here, the site reserves the right to ask for it if it feels players behave suspiciously.

| | | | | |
| --- | --- | --- | --- | --- |
| Crypto Bonus | Wagering Requirement | Minimum Deposit | Payout Time | Accepts US Players? |
| Daily wheel spin up to 1 BTC | N/A | €10 | 10 min – 6 hours | Yes |
Pros
Daily wheel spin

No wagering requirements

Superb choice of sports

Incredible VIP scheme
Cons
No sports-specific bonuses
2. Sportsbet.io – Best for Market Options
Sportsbet.io has risen to the top of the crypto sports betting world. Due to the incredible betting market choices, many crypto sports bettors swear by what Sportsbet.io offers. The betting markets have helped it rise to number two in our top list of USDT sportsbooks. The lack of a welcome bonus is a slight negative for players who like to boost their bankroll.
Almost every sports player can think of can be bet on with Sportsbet.io. Excellent market choices also back up the top-class selection of sports. Players can create almost any selection they can think of. In a surprising move, players can play casino games, which may sound strange due to the sportsbook's name.
Sportsbet.io enforces KYC at random. So, players may get away with playing anonymously, but there's also the possibility the site will ask for ID verification. The crypto choice is generally excellent, and players can use USDT, which is a big positive for Tether bettors.

| | | | | |
| --- | --- | --- | --- | --- |
| Crypto Bonus | Wagering Requirement | Minimum Deposit | Payout Time | Accepts US Players? |
| No Bonus | N/A | $15 | Instant | Yes |
Pros
Lots of sports

Plenty of market choices

Instant crypto withdrawals

Price boosts for specific bets
Cons
3. CloudBet – Best for Range of Cryptos
Cloudbet has one of the largest selections of cryptocurrencies of any sportsbook. For this reason, we've put it as the number 3 Tether sportsbook on our list. Of course, there's more than just a great choice of cryptos. Starting with the welcome bonus, players are able to add up to 5 BTC to their budget.
Cloudbet also offers a superb choice of different sports for wagering. From traditional sports to eSports and virtual sports, Cloudbet also expands to provide current events betting. It's one of the best choices around. The markets match up to the betting choices, making it a diverse choice.
Unfortunately, players do have to go through KYC with Cloudbet, which is a slight downside to an overall excellent USDT sportsbook.

| | | | | |
| --- | --- | --- | --- | --- |
| Crypto Bonus | Wagering Requirement | Minimum Deposit | Payout Time | Accepts US Players? |
| 100% up to 5 BTC | Unlocked over time | 0.001 BTC | Instant | Yes |
Pros
Plenty of sports betting choices

Innovative wagering on the welcome bonus

Instant withdrawals

Superb crypto choice
Cons
4. Stake – Best for Matched Bonus Percentage
Stake is one of the most well-known and trusted crypto casinos on the market. It comes in fourth place due to the fantastic welcome bonus it offers. Players can claim 200% of their deposit up to a maximum of $1,000. It makes this a crypto sportsbook that instantly stands out.
The sports options are excellent with Stake Casino. Players can bet on everything from soccer to MLB. The markets it offers are also comprehensive, allowing players access to some of the best prop bets available. This is vital for players who want to find added value in their bet choices.
There are KYC requirements at Stake. The main reason for this is it has excellent licensing in place. However, it's an excellent Tether sportsbook for players who are happy to go through the process.

| | | | | |
| --- | --- | --- | --- | --- |
| Crypto Bonus | Wagering Requirement | Minimum Deposit | Payout Time | Accepts US Players? |
| 200% up to $1,000 | 30x | 0.0002 BTC | Instant | Yes |
Pros
Excellent sportsbook

Incredible welcome bonus

Fantastic choice of betting markets

Instant crypto withdrawals
Cons
KYC is required

Withdrawal fees
5. FortuneJack – Best for Welcome Bonus Size
FortuneJack stands out in the top 5 Tether sportsbooks due to the huge welcome bonus. Players can walk away with up to 5 BTC for their initial deposit. So, players who want a significant budget boost can get one. FortuneJack has been around for quite a while and has built up a solid reputation in the time it's been in operation.
FortuneJack offers a fantastic range of sports for betting. There's everything from the Premier League to racing and virtual sports. It ensures players can access their favorite sport with no hassle. The market choice is also comprehensive, so there are no worries about finding the right bet.
Players do have to complete KYC with FortuneJack. It would be nice to have an anonymous play, but more and more sites are putting KYC in place.

| | | | | |
| --- | --- | --- | --- | --- |
| Crypto Bonus | Wagering Requirement | Minimum Deposit | Payout Time | Accepts US Players? |
| Up to 6 BTC | 30x | €10 | Instant | Yes |
Pros
Huge welcome bonus

Relatively low wagering

Great sports options

Good choice of markets
Cons
Players have to go through KYC
6. Thunderpick – Best for Extra Casino Options
Thunderpick has a top-class sportsbook available to players, but it lands our number 6 spot because it's so much more than just a sportsbook. Thunderpick provides players with some incredible additional casino options, so players who want to enjoy casino play and betting on sports have everything at one site.
It doesn't mean the sports choices are poor. Thunderpick still offers excellent sports options to players. There's an extensive range of sports to bet on, and excellent markets back them up. The prop bets here are particularly impressive, perfect for players looking for good value bets.
Thunderpick doesn't always go through KYC, but for significant deposits and withdrawals, the site reserves the right to ask for it.

| | | | | |
| --- | --- | --- | --- | --- |
| Crypto Bonus | Wagering Requirement | Minimum Deposit | Payout Time | Accepts US Players? |
| 5% up to $500/100% up to$500 | 2x/30x | $1/$20 | Instant | Yes |
Pros
Choice of welcome bonuses

Good sports betting options

Excellent crypto casino

Lots of sports betting markets
Cons
7. Crashino – Best for Trying Provably Fair Games
Crashino is one of the most exciting sportsbooks on our list. It takes its position in our top 10 due to the excellent provably fair titles it offers. Players have the ability to bet on sports and enjoy crypto-specific games. It makes Crashino stand out from most other choices.
The sports betting at Crashino is excellent, and players can bet on most mainstream sports, eSports and virtual sports. It makes it one of the best selections for sports bettors right now. The market options are also superb, with players able to choose different prop bets on top of parlays and moneyline bets.
Players can gamble anonymously at Crashino. It doesn't go through KYC verification, which is excellent for Tether players.

| | | | | |
| --- | --- | --- | --- | --- |
| Crypto Bonus | Wagering Requirement | Minimum Deposit | Payout Time | Accepts US Players? |
| 100% up to $200 and 300 free spins | 40x | $10 | Instant | Yes |
Pros
Lots of sports betting options

Provably fair games available

Instant withdrawals

No KYC
Cons
High wagering requirements
8. BetFury – Best for Crypto Faucets
BetFury is instantly a massively attractive sportsbook for crypto players due to its faucet. Every 20 minutes, players can claim from the faucet, adding to their overall crypto holding. It means, essentially, players can bet on sports for free when playing at BetFury. It makes it a site well worth checking out for Tether players.
BetFury has some fantastic sports betting options. Most mainstream sports, as well as some lesser-known ones, are available for betting. It backs this up with excellent betting markets. Overall, BetFury is one of the very best sportsbooks for Tether players.
BetFury doesn't require players to go through KYC verification. It allows for anonymous play, which is excellent for crypto bettors.

| | | | | |
| --- | --- | --- | --- | --- |
| Crypto Bonus | Wagering Requirement | Minimum Deposit | Payout Time | Accepts US Players? |
| Faucet claim every 20 minutes | N/A | 0.00015 BTC | Instant | Yes |
Pros
Faucet claim every 20 minutes

Top quality sportsbook

Instant withdrawals

Anonymous play is available
Cons
No traditional welcome bonus
9. MyStake – Best for Low Wagering Sports Bonus
For players who want low wagering requirements, MyStake is an excellent crypto sportsbook. The welcome bonus has 25x wagering, one of the lowest on the market. The low wagering, combined with the betting options, helps MyStake to be one of the top Tether sportsbooks on the market.
Sports betting is superb at MyStake. It builds the site around its sports choices, with excellent markets for each option. On top of sports betting, there's also a fantastic crypto casino to enjoy. It's a great overall range of crypto betting choices.
Players have to go through KYC when playing at MyStake. It is a slight downside on what is an overall excellent Tether sportsbook.

| | | | | |
| --- | --- | --- | --- | --- |
| Crypto Bonus | Wagering Requirement | Minimum Deposit | Payout Time | Accepts US Players? |
| 250% up to $1,500 | 25x | $20 | Instant | Yes |
Pros
Low wagering requirements

High welcome bonus

Great choice of sports betting

Superb crypto casinos
Cons
KYC verification is in place
10. Trust Dice – Best for Play to Earn Features
What makes Trust Dice stand out is the play-to-earn features it offers. Players can earn tokens as they gamble with Trust Dice. Players can then stake these tokens, earning passive income for bettors. With Tether as a payout coin, it makes Trust Dice a site that will be interesting to almost all USDT bettors.
While it's mainly focused on dice games, Trust Dice also has a superb sportsbook. As well as fantastic sports betting choices, players can claim free bets and rewards with the sportsbook. The sports betting markets allow players to find good value bets, ensuring Trust Dice is fantastic for bettors.
Trust Dice provides anonymous gaming for bettors. It's excellent to see there's no KYC verification.

| | | | | |
| --- | --- | --- | --- | --- |
| Crypto Bonus | Wagering Requirement | Minimum Deposit | Payout Time | Accepts US Players? |
| 225% up to 30,000 USDT | 40x | 10 USDT | Instant | Yes |
Pros
Excellent USDT welcome bonus

Superb choice of betting options

Sports betting markets are excellent

Ability to stake and earn USDT
Cons
High wagering requirements
What is Tether?
Tether (USDT) is a stablecoin that first appeared in 2014. Although it initially took some time to get up and running, by 2017, Tether had begun gaining some traction in the crypto world. Many felt Tether would be a meme coin, similar to Doge or Shiba, but Tether has managed to retain its status as a stablecoin.
It's currently tethered to the US Dollar, ensuring it maintains a value of approximately $1 at all times. Tether does this by offering underlying assets as collateral. So, players are unlikely to make huge profits from price increases but will also get protection from significant losses. Working in this manner means Tether is typically more useful as a day-to-day payment method.
Tether works with the Ethereum blockchain and supports a range of fiat currencies. It ensures many crypto retailers accept USDT as a payment method. However, users cannot mine Tether in the way they can with other cryptocurrencies. The reason for this is the Tether company controls the supply. This is to ensure the assets Tether holds back the amount of Tether on the market.
Introduction to Tether Sports Betting
Tether is popular for crypto betting due to its stability. While it has the inherent benefits of betting with cryptos, such as security and transaction speed, it also has a stable value. While this removes the possibility of making large profits from holding Tether, it also reduces the risk of significant losses. Of course, players can still make losses from losing bets, but potential losses from holding Tether are much lower.
Bettors who use Tether can bet on a wide range of different markets. Sports betting, casino betting, provably fair games, and live casino games are some betting options available. Almost every possible betting option is available when using Tether. It makes it one of the most versatile cryptos for bettors.
Reasons why Sportsbooks are Switching Tether Betting?
Many sportsbooks are beginning to offer USDT as a payment option. It's been widely available across crypto sportsbooks for a while, but the number with Tether as an option is steadily increasing. We've taken a look at some of the most common reasons why it's happening.
Privacy
Tether allows much higher levels of privacy than traditional fiat currency. Both players and sportsbooks can retain their privacy when using Tether. It ensures there's a mutual benefit for both parties when using Tether.
Avoid Geo-Restrictions
Tether allows users to make transfers without the transaction being subject to geo-tagging. Users can make transfers without worrying about any restrictions between regions. On top of this, transfers to different countries will also avoid traditional fees.
Financial Freedom
Tether provides the freedom to use funds however the user likes. With traditional fiat, restrictions are put in place, and banks can make judgments depending on how users spend their money. Using Tether removes this issue and allows users to spend however they want.
Crypto is Widely Adopted
Crypto, and Tether, in particular, is becoming much more common. As such, more retailers, sportsbooks, and casinos accept crypto as a payment method than ever before. Tether users can use crypto for payments at pretty much any site they wish to use.
Rapid Payouts
The transaction speed for Tether is significantly faster than traditional payments. It means both the sportsbook and the user can access their funds faster than they would have in the past. It makes it a much more flexible payment method, especially regarding maintaining liquidity.
Modernized
Tether isn't stuck with the drawbacks of traditional payment methods. It can evolve with the times. So, if new protocols come into play, Tether can adopt them. It's not always the case with traditional currency, so by using Tether, users don't have to worry about technological advancements making it obsolete.
High Deposit & Withdrawal Limits
Deposit and withdrawal limits are much higher for USDT. Users can deposit as much as 30,000 USDT at some crypto sportsbooks. It's much higher than is typically offered, providing more flexibility to both users and operators.
What to Consider when Picking Tether Betting Sites?
When choosing a crypto sportsbook, it's vital to consider what it offers. A significant number of sites are available on the market right now, making it an arduous task to choose the best one. We've done the hard work so players can easily select the right site. Here are the factors we feel are most important when choosing a Tether sportsbook.
Available Sporting Events
Access to various sports is vital to selecting a Tether sportsbook. If players cannot choose their favored sport, it's not the right site. Part of sports betting is being able to bet using research and knowledge. Betting on new sports removes this and ensures it will likely be unsuccessful.
Secure Crypto Payments
Security is vital for all forms of online gambling. If payments aren't secure, players can't trust the site. Always look into how well the site protects its users. Users shouldn't trust the site if the correct encryption isn't in place.
Fast Transactions
The speed of transactions is one of the most significant advantages of crypto. Users should avoid sites which add on unfair processing times. Crypto transactions are typically carried out within an hour, so if a site adds three days for processing, it could be acting unfairly.
VIP Programs, Bonuses, and Promos
Being able to boost the bankroll is crucial to some players. Sportsbooks don't tend to offer as many promotions to players as casinos. However, this doesn't mean they're not available. Lots of sports betting promotions are related to boosting bets and free bets. Look at what's on offer to increase betting potential where possible.
Restricted Countries
Not all sites are available everywhere. Geo-blocking is prevalent in the online casino world. So, players must check if they can play before signing up. While a VPN can provide access to blocked sites, players should be aware of this method's risks.
Low Crypto Transaction Fees
Gas fees are part of using crypto, but this doesn't mean the site should add additional fees. It doesn't cost a crypto casino extra to offer crypto payments, so there should be no fees for using crypto. Check the fees before signing up, as transaction fees can eat into potential profits.
Equitable Deposit & Withdrawal Limits
If players make a big win, it's understandable they would want access to their funds quickly. However, some sites will stop this through unfair withdrawal limits. Ensure the deposit and withdrawal limits are fair before creating an account.
Reputation and Trust
A site's reputation is a vital factor to research. If a sportsbook is known for mistreating players, other users should avoid it. Conversely, if a site has a reputation for being fair, it means it's a site players should consider signing up.
Sports, Lines, and Odds Available
Betting markets are crucial. Players cannot find good value if a site doesn't provide a good range of markets. For sports bettors who carry out research, the correct markets are critical. Make sure to look into this factor before creating an account.
Good Betting Features & Resources
Extra features are an added bonus for sports bettors. The ability to stake crypto or claim from a faucet can turn an average sportsbook into an excellent one. By researching this, players can find the best sportsbook for their needs.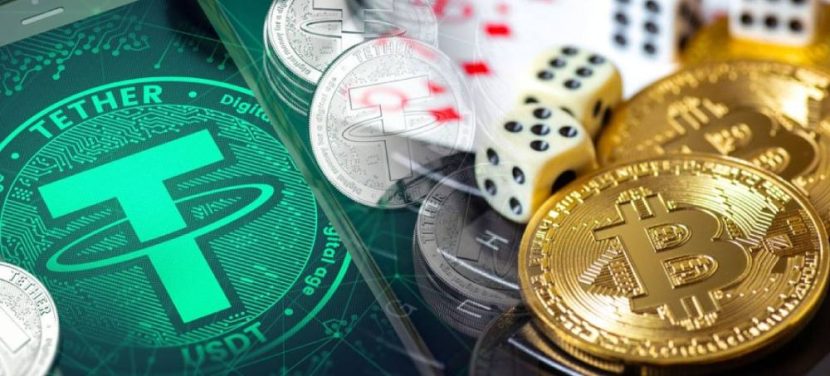 Sports Wagers you Should Focus on
Sports betting isn't just a case of choosing and placing a bet. To be successful, bettors have to find the right bets. To do this, players must understand what different bets require. We've taken a close look at the most common bets available, so players can easily choose the best one for their needs.
The Win Market
When betting on the win market, it's as simple as the name suggests. Here, bettors place a wager on who will win a single specific match. Players can bet on a home win, an away win, or a draw, depending on the sport. It will be the underdog or favourite for sports, not using home and away.
Outright Winner
The outright winner is slightly different to the win market. Here, bettors place a bet on who will win an event outright. An example is wagering who will win the Super Bowl before the season starts. Bettors can also use it to bet on player awards, such as rookie of the year or MVP.
Over or Under
The over or under-market relates to specific stats within a game. Bettors might bet on the number of goals scored during the first half of a Premier League game. In this case, betting on over 1.5 goals would mean the bet wins if the half features 2 or more goals.
Next Score
Betting on the next score is a wager on who will be the next team to score. Players may wager on the Pistons scoring next in an NBA game against the Warriors. If the Pistons grab the following points, the bet will win.
Line Betting
Line betting is based on lines before the game. It's also known as spread betting. To place a line bet, players can wager on the teams with a positive or negative handicap. An example could be wagering the Patriots to win with a -4.5 handicap. In this situation, the Patriots would have to win by 5 points to cover the handicap.
Asian Handicap
Asian handicaps work slightly differently from line betting. An Asian handicap will typically allow players to bet with a whole number for the handicap, in addition to halves and quarters. In this situation, if the wager landed exactly on the whole number, it would return half of the stake, and the other half would provide a win. It allows players to take less risk, although the payout is lower.
Half/Quarter Markets
Half and quarter markets are bets on the result at the end of a half or quarter. Wagering on the New York Rangers to lead at halftime will provide a winning bet if they are up at halftime, even if they then lose at the final buzzer.
Players Props
Placing a player prop bet relates to a player's individual performance. An example could be a wager on Harry Kane to get three shots on target in a Premier League game. If Kane gets three shots on target, the bet will win. It can apply to any individual statistic in any sport.
Team Performance
Betting on a team's performance can relate to most in-game stats. How many corners will be awarded, points scored, or yards rushed are all examples of betting on team performance.
Overall Score
Betting on the final score of a game is exactly what the name suggests. It's one of the most challenging forms of betting due to the accuracy it requires. However, the odds can be significant when the bet lands.
Live Betting
Placing a live bet takes place while a game is underway. It allows bettors more control over their bets, as they can watch the game unfold. Odds will evolve as the game takes place, which means players can find good value with this betting method.
Ante-Post Betting
This is a form of betting that most commonly refers to horse racing. Ante-post betting involves placing a wager on a race before the market fully opens. It will provide different odds than the final market, as the odds will change over the course of the day due to what players wager. Bettors can often find better odds using ante-post betting.
Benefits of Tether Betting Sites
Betting with Tether provides a range of benefits to players. We've compiled a list of the most common benefits players will encounter.
Financial Privacy
Using Tether allows players to retain their privacy. Banks will no longer be privy to every transaction they make. It also means the bank won't be able to use betting activity against them if they want a loan or mortgage.
Fast Transactions
USDT provides significantly faster payouts than traditional currency. Withdrawals will no longer take up to 7 working days, players will have access to funds within an hour. It makes using Tether one of the most favorable methods for players.
Decentralized Payments
Using decentralized payments ensures higher levels of security, full ownership, and potential future benefits. Fiat currency cannot offer any of this, so using Tether and other decentralized payment methods is the best way, forwards.
Low Fees
Transaction fees are significantly higher when using traditional currency when compared to USDT. However, players can reduce their overall costs when using Tether as a payment method.
Play from Anywhere
Geo-blocking is much more difficult when using a cryptocurrency. Because there's no way to trace where a transaction is originally from or where they are sending it, users can remain anonymous. With the use of a VPN, it allows bettors to circumvent some geo-blocks.
Bigger Bonuses
The promotions and bonuses crypto sportsbooks offer are much higher than the ones traditional casinos offer. As much as 30,000 USDT is available as a bonus at some sites, which would never be available using fiat currency.
Drawbacks of Crypto Betting Sites
Using a crypto betting site isn't all benefits, though. There are some drawbacks players have to understand.
Lack of Regulation
Because crypto is a relatively new entity, it's not as fully regulated as standard currency. While this is part of the reason it offers more privacy, it also means players don't get the same level of protection. Bettors should be aware of this when signing up for a crypto sportsbook.
No Chargebacks
Players can't recall a crypto payment once they have sent it. So, if they make a mistake or the sportsbook behaves unfairly, there is no way to get the funds automatically refunded. Because of this, bettors should always take extra care when making crypto payments.
Crypto Price Volatility
The price of crypto can go up and down quite drastically. Because USDT is a stablecoin backed by fungible assets, it's not impacted by volatility as much as other cryptos. However, other cryptos can have a knock-on effect, so it's still important to be wary.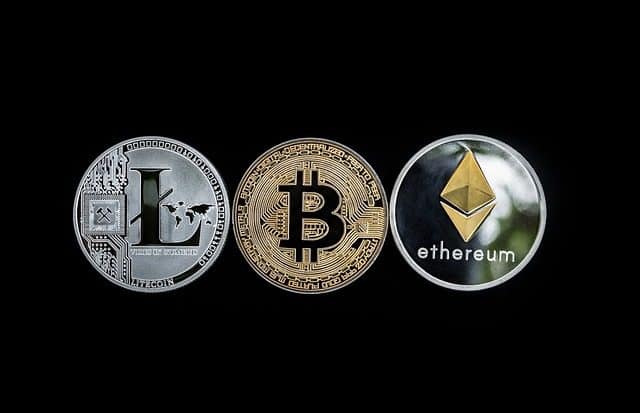 Understanding Betting Odds
Sportsbooks can use a range of different ways to express betting odds. Players should understand what each form means to know their potential payout, no matter what odds are on show.
What is Value Betting?
Value betting is when players place a wager on a bet with a higher potential payout than the probability of winning. An example would be placing a bet on a game where the Golden State Warriors had a 50% chance of winning. This would be a value bet if the odds available at a sportsbook were above evens. Using this method requires a lot of research, so it's best for experienced bettors.
American Odds
These are the most common odds NFL, NBA, and MLB bettors will encounter. American odds work in two different ways. Positive and negative. The positive odds are for the underdog, and the negative odds are for the favorite. They work as follows:
Dolphins +550
Patriots -720
The +550 means players have to wager 100 units to win 550 units of profit. So, a 1 BTC wager would win 5.5 BTC as profit, for a total payout of 6.5 BTC.
The -720 means players have to wager 720 units to win 100 units of profit. So, a 7.2 BTC wager would win 1 BTC as profit, for a total payout of 8.2 BTC.
Decimal Odds
These are the easiest odds to work out. The odds are a decimal number. Players just multiply their stake to work out the total payout. So, a wager of 1 BTC on odds of 2.30 would return 2.3 BTC, providing a profit of 1.3 BTC.
Fractional Odds
These are most common in the UK. Along with American odds, fractional odds can be challenging to work out. An example would be as follows:
Odds of 3/1 on the Lakers winning the playoffs. In this situation, players would get 3 units of profit for every unit they wager. So, a wager of 1 BTC would give 3 BTC profit, for a total return of 4 BTC.
Some odds may be shown in the form 7/8. In this situation, players get 7 units of profit for every 8 units they wager. So, a wager of 8 BTC would give 7 BTC profit, for a total return of 15 BTC.
How to Start Betting on Sports with USDT?
It's relatively simple for players to get started with USDT. It just takes a few simple steps, and players can place bets on their favorite sports.
Step 1: Choose a Site & Create an Account
Use our top-quality crypto sportsbook reviews to find the best site. After choosing a site, it's time to create an account.
Step 2: Deposit Crypto
Deposit to the chosen crypto sportsbook. It's typically the account page where players can make deposits.
Step 3: Choose a Sporting Market
Find the right sport and market. Research is the best way to do this. Players should also stick to sports they understand, making them less likely to make naive mistakes.
Step 4: Place Sports Bet
After finishing all this, it's time to place the bet. Just set the stake and press the confirm bet button. Once the bet confirms, it's just a case of waiting for the result.
Where to Buy Crypto for Betting?
Before betting with USDT, players must find a way to buy some. A crypto exchange is typically the best way to do this, although some crypto sportsbooks will offer faucets with access to small amounts. However, an exchange is essential to get hold of a significant amount. Therefore, selecting the best exchange requires players to consider the most critical factors. Before choosing, follow our guide to picking the right one.
Security
It's crucial to have high levels of security in place. If player funds aren't safe, using the exchange is a mistake. Check the reputation and levels of protection the exchange has in place. Once satisfied, then players can sign up and use the exchange.
Costs
Some exchanges will be cheaper than others. Players should look at the fees before signing up to keep costs as low as possible. Some sites will be better for high-volume traders, and some will be better for low-volume traders. Players should pick the one which aligns with their own requirements.
Payment Options
Some sites may not offer eWallet support. This would make the site useless for players who want to use an eWallet. Ensuring the correct payment methods are available before signing up is vital.
User Experience
There's not much worse than being unable to use a site effectively. If the exchange makes life difficult with a poor interface, it can be reason enough to find somewhere else. Always make sure the site is easy to use, it can be important in the long term.
Features that USDT Sports Betting Sites Typically Include
Most USDT sports betting sites will have similar options available to players. We've looked at the most common to give players an idea of what to expect.
Sports
This is the most common aspect players will expect to see. Sports are an essential factor for sports betting sites. Players should expect to see the most popular sports, NFL, NBA, MLB, Premier League, and UFC. However, there should also be a range of markets on offer. Moneyline, outrights, parlays, and prop bets are the most popular.
eSports
One of the fastest-growing markets in the world is the eSports market. It's become much more popular at online casinos, and crypto casinos have long been a driver of eSports betting. LoL, CS: Go, and Fortnite are some of the most popular eSports events, but other games could rise to the top over time.
Virtual Sports
These events differ from eSports, even though the uninitiated think they're the same. Virtual sports are sporting events where a computer simulates the results. They rose to prominence during the height of Covid when governments canceled sporting events. However, they have remained popular due to the wealth of statistics they offer.
How to Choose the Ideal Tether Betting Site for Your Requirements?
Picking the best Tether betting site can be a challenging task. There are a significant number of sites available now, which makes it hard to choose the best one. However, with our advice, players can learn which factors are most important to consider.
Are you allowed to Wager on the Tether Betting Site?
It might sound like a silly question, but not all players can use all sites. The player needs to ensure they can access a site before signing up. If a site is geo-blocked, they won't be able to create an account. The first step should always be to ensure the site is accessible.
Is Fiat Involved at the Tether Betting Site?
Depending on the player, fiat access could be either a selling point or a red flag. Some players may want to be able to withdraw using fiat. Others may wish to play anonymously, which is more likely without the presence of fiat. Individual players need to find the right balance for themselves.
Sports Offering
If NFL bettors are looking for a site, no access to NFL betting is instantly a red flag. Each player should ensure the sport they want to bet on is available. If it's not, then find a different site.
Customer Support
It's vital to have good customer support. Without it, player issues can go without resolution. Check reviews and site reputation to ensure the site treats players respectfully.
Transactions
Processing time can turn fast crypto withdrawals into slow transactions. Ensure the processing time is minimal. This will allow players to get the full benefits of playing using Tether.
Selection of Bonuses
Poor bonus choices can be a deal breaker for some players. The ability to add to their budget at a crypto casino could make up part of their betting strategy. Players should always check on the bonuses available, as well as the terms and conditions.
Conclusion
Tether is one of the most exciting crypto betting markets right now. While it doesn't offer incremental betting options to the same level as other cryptos, it provides many benefits to players. Fast payouts, high levels of security, and value backed by assets all ensure there's a lot to like about Tether.
It's also evolved with the times, so it continues to improve. With Tether becoming more widespread, especially at retailers, there's a chance it could become one of the most dominant cryptos at crypto sportsbooks. For players just dipping their toes in the crypto betting market, Tether is an excellent choice.
Our reviews and top lists ensure players can quickly discover the best USDT sportsbooks. In addition, we've made sure all of the effort is removed from finding Tether sportsbooks, so any player who wants to start betting can do so easily.
FAQs