One of the oldest and most popular Centralized Crypto Exchanges with a $3.4 Trillion Market Cap
Offers a wide array of features including spot trading, margin trading, futures, derivatives, paper trading and more
Ranks 19th among the largest crypto exchanges by trade volume
Advanced features like an advanced charting tool, order depth chart, order book view and quick access to the crypto buy and sell function
172 coins and 457 trading pairs
Has an Android and iOS App
Best for expert traders and also institutional clients
Free to download, but comes with certain transaction charges
Introduction to Bitfinex Exchange

Bitfinex exchange started in 2012, making it among the oldest and most popular centralized exchanges. Its current user base has surpassed the 30 million mark, and it's been widely adopted around the world. Bitfinex is popular because of the relatively lower and very reasonable exchange fees. Most of the trades on the platform will cost you 0.20%, which is lower than what other exchanges charge.
While the exchange has had its fair share of controversies over the years, it has remained steadfast in its quest to hold the highest possible security standards. Currently, it holds a SOC 2 Type 1 Certification based on its reliability and trustworthiness. Being a CEX means that they hold traders crypto, which raises the risk of loss of crypto through hackers. The exchange is also very mindful to their users, and always willing to compensate them in case a hack leads to the loss of their currency. We'll delve into the features, services, available cryptos, customer service and everything else you need to know about in our Bitfinex review.
Type of Exchange
Price
Fees

0.10% Maker Fee
0.20% Taker Fee
0.1 Deposit fees for bank transfers
3% fiat withdrawal fees

Features

P2P trading
Margin trading
Margin Funding
Derivatives
Advanced order types
Paper trading
Corporate accounts
API
Enhanced Reporting Framework
Bitfinex terminal

Number of Cryptos Supported
172
Earn

Staking rewards
Bitfinex Affiliates with 6% rebate fee
Margin Funding

Customer Service
Hardware Compatible

Trezor Wallet
Cold Card
Ledger Nano X, S
Bitbox
KeepKey
Passport

SPV or Full Node

It is neither a full node nor SPV
Instead, it focuses on managing users' cryptocurrency balances and facilitates trading

Who is Bitfinex best Suited For

Both beginner and expert crypto traders

Pros and Cons

Supports 170+ cryptocurrecies and 450 trading pairs
Ethical-pays back traders who lose their crypto in hacks
Has a very high liquidity
Has an Android and iOS App
Is available in almost all the countries around the globe
Offers advance order types for seasoned crypto traders
Allows fiat currency, wire deposits and withdrawals

Cons

Higher trading fees than industry rates
Not regulated
Does not allow debit cards, credit cards and eWallets
You can only reach the team via email
Bitfinex Features
Being an older centralized exchange with many years in the business, Bitfinex has created an impressive portfolio of products and features for traders. Here are some of the features you'll find on the platform:
P2P Trading
This feature allows you to trade cryptocurrencies like Bitcoin, Tether USDT, Tether Gold and Ethereum with your peers. You can choose from the many payment methods available on the site. You can buy using either crypto or fiat currencies like USD, EURO, GBP, BRL, CNY and many others.
Staking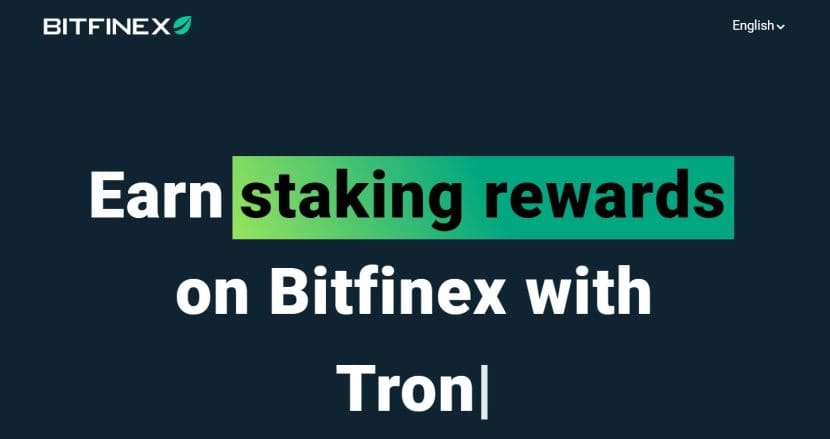 This is a feature that allows users to lock their tokens and earn APY after a predetermined length of time. For example, you could lock your tokens and get back up to 7% annual returns on the same over a period of one year.
Exchange
Bitfinex is an order book type of exchange with one of the best liquidities in the market. The platform allows users to exchange Bitcoin, Ethereum, Litecoin, and any other listed cryptocurrencies they might require. The users also get a wide array of order types to help them take advantage of any situation in the marketplace.
Margin Funding
You can earn interest on Fiat and digital assets by using the margin funding feature on Bitfinex. You simply deposit your tokens and lend them to traders who want to trade with leverage. The exchange will indicate the interest rates and durations for every currency you place in margin funding. You can also use the auto-renew feature to renew offers once they expire.
Margin Trading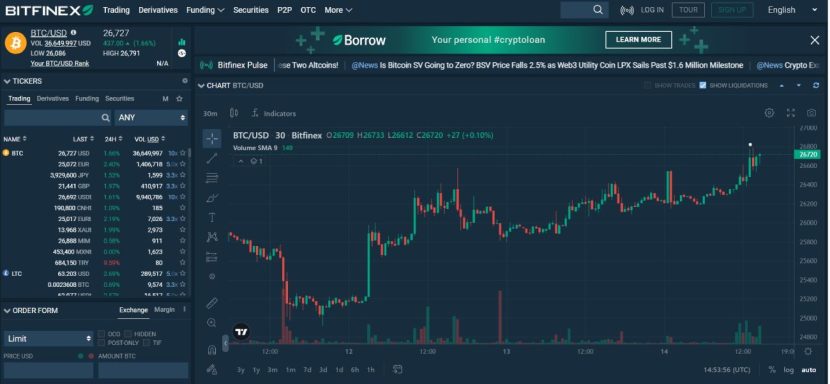 Margin trading allows a trader to borrow some leverage from the crypto exchange and use it in various transactions with the hope they'll get back massive gains. Margin trading on Bitfinex will give you up to 10X leverage, which you can use to your advantage on the trades. You can either choose to borrow from the lending platform or open a position and allow the exchange to borrow for you at the best available rate.
Derivatives
The derivatives market is the ideal feature for people who want to trade but are too wary of the volatile nature of the crypto marketplace. The site currently has perpetual swaps, and other products are currently under development. There's a derivatives wallet that users fund using a USDt0 digital currency. You can convert the currency into USDT.
Advance Order Types
One of the challenges that crypto traders face, especially when performing many transactions is having to repetitively enter different orders into the system. Bitfinex has tried to resolve this problem by creating an algorithmic order type that enables users to create several limit orders using their specified price range. With the tool, you can buy and sell when the time is ideal, which makes the orders the perfect spot trading tool.
API
Bitfinex offers two APIs that facilitate ease of access to all features on the platform. You can use REST and Websocket for this function, and to allow full integration with the traders products and platforms.
Paper Trading
This feature allows users to test different trading strategies in a simulated market environment. You don't have to deposit real funds for this to work. Instead, you do the transactions on sub-accounts that behave in a similar manner to master accounts.
The Bitfinex Terminal
Every trader wants to ensure that they're making decisions based on proper research on the market. The Bitfinex terminal helps you develop algorithmic trading strategies and view price history and decide how to move in the market from a point of information.
Number of Cryptocurrencies Supported
Bitfinex supports 172 cryptocurrencies and also 450+ trading pairs. Here's a list of the most popular cryptocurrencies on the exchange:
BTC, ARB, ZEC, USDT, USDC, SHIB, ETH, EOS, SUI, XRP, IOTA, OMG, ADA, XMR, FTM, LTC, DOT, VET, TOMI, NEO, KNC, LEO, TRX, ETC, XLM, APT, SAND, XAUt, SUSHI, CCD, GALA AVAX, AAVE, LINK, MATIC, ATOM, DOGE, MKR, UOS, YFI, DASH, DUSK, ICE, MIM, WAVES, DORA, TENET, SWEAT, AXS, OCEAN, UNI, MANA, BAND, CHZ, MLN, DAI, WILD, COMP HMT, ETHW, APE, QTF, BAL.
These are just a few of the many available cryptocurrencies on the platform. Can visit the traders portal for comprehensive details on all the currencies listed on the site.
Earn
Staking is the ideal way to earn on Bitfinex. You can stake Cardano, Polygon, Polkadot, Ethereum, Kusama, Tron, EOS, Tezos, Cosmos, Solana, and many other cryptocurrencies on the exchange. The APY depends on the token and period of time you're willing to keep it locked.
Customer Service
One of the challenges that users might encounter on Bitfinex is the lack of concise and reliable customer service channels. The site has a chat bot called Bitfinex virtual assistant. It responds to queries swiftly, but might not have the most accurate answers to queries. There's also a Help Center with a lot of articles on all possible problems you might encounter when transacting on the platform.
Hardware Compatible
You can pair up your Bitfinex exchange wallet with a hardware wallet and securely store your crypto offline. Here are some of the compatible hardware wallets:
Trezor Wallet
Cold Card
Ledger Nano X, and S
Bitbox
KeepKey
Passport
SPV or Full Node
It is neither a full node nor SPV. Instead, it focuses on managing users' cryptocurrency balances and facilitates trading. When you deposit funds, you are essentially trusting the Exchange to hold and manage your funds securely.
Who is Bitfinex Exchange Best Suited For?
Bitfinex is ideal for intermediate to expert traders in crypto. Features such as margin trading, margin lending and and advanced order types are in place to ensure seasoned traders get all operions they need to improve their overall crypto trading strategy.
Bitfinex Pros & Cons
Pros
Supports 170+ cryptocurrecies and 450 trading pairs
Ethical-pays back traders who lose their crypto in hacks.
Has a very high liquidity
Has an Android and iOS App
Is available in almost all the countries around the globe
Offers advance order types for seasoned crypto traders
Allows fiat currency, wire deposits and withdrawals.
Cons
Higher trading fees than industry rates
Not regulated
Does not allow debit cards, credit cards and eWallets
You can only reach the team via email
Services Offered by Bitfinex Exchange
Lending and Staking
Lending and staking services are one of the easy and effective ways to use your crypto to earn some passive income on the crypto exchange. You don't need complex knowledge of how staking works because most of the work is done by the Bitfinex system. People can also borrow crypto from the platform and use it for various functions. The exchange doesn't have limits as to what you can use the borrowed cryptocurrency for. However, the loan, interest rates and durations will be customized to suit your needs. While the exchange has certain terms and conditions that you should meet to qualify for the loans, the process is not as rigorous as the bank credit checks.
OTC-Over the Counter Services
The exchange also offers over-the-counter services to those who want to trade large sums privately. For example, they'll allow you to do over-the-counter services when you're trading more than $100,000 and want to keep the transaction private.
Margin Trading and Margin Funding
The exchange also offers margin trading where you can get up to 10 times leverage for your transactions from the P2P margin funding market. You can automatically enter a funding order by yourself at the most suitable rate and for a suitable duration of time.
Similarly, the site allows users to exploit the need for margin trading leverage by offering their fiat and cryptocurrencies to borrowers at a predetermined rate. The lender gets their fiat or crypto back with interest at the end of the lending cycle, and they can choose to auto-renew it.
Trading in Derivatives
The exchange also allows traders to predict the price of a derivative without the need to buy or sell it. You can collateralize your derivation account with USDT holdings if you want to execute a trade.
How to Create an Account?
The first step in becoming a trader on Bitfinex is to create an account. Here are the steps to follow:
Step 1: Visit the Bitfinex website on and navigate to the top left-hand corner of the page. Click on the sign up button
Step 2: The exchange will open up a registration form asking you to fill out details like your email, username, password, country of residence, how you heard about the exchange and referral code if you were referred by an affiliate link. Fill out the details as accurately as possible
Step 3: The system will take you to a captcha test to verify that you're human. Complete the step to move to the next stage
Step 4: The next step is downloading the authenticator app from the Google Play Store or the Apple Store and setting up 2FA. The authenticator app will be downloaded to your device of choice. Scan the QR code on the page and get a token on the authenticator app. Fill in the authenticator token you'll receive in the space and click enable
Step 5: Go to the email address you used to create the account and check for the verification link sent by Bitfinex. By clicking on the link, you'll confirm your email address
Step 6: You're all set and you can log into the account and start exploring its features
How to Proceed with a Transaction?
Performing fast transactions is very easy once you've already set up your Bitfinex account. You can follow these steps to transfer funds on the platform:
Step 1: Click on the 'Quick Transfers' link on the left side of the page
Step 2: Type the amount you intend to transfer in the appropriate box. Make sure you have enough balance in your wallet by checking the bottom of the page
Step 3: Click on the drop down menu and assess the available cryptocurrencies. Choose the currency you'd like to trade in
Step 4: Choose the wallet into which you want to send the funds, and click on the transfer button. The money will reflect within a short time
How to Make a Deposit?
Follow these steps when making a deposit into Bitfinex:
Step 1: Navigate to Bitfinex's wallet page and choose deposits
Step 2: Pick the type of deposit you want to make from options like tether tokens, credit cards, debit cards, crypto and bank transfers among others
Step 3: Choose the currency you intend to deposit into the exchange and choose the wallet you'll be depositing the funds into.
Step 4: Copy the address of the destination wallet, and ensure you do it accurately to avoid losing crypto by sending it into the wrong wallet.
Step 5: Open the source wallet and paste the destination wallet address. You can then complete the transaction.
How to Make a Withdrawal?
You can follow these steps to make a withdrawal from Bitfinex
Step 1: Go to the wallet page and click on 'Withdrawals'
Step 2: Choose whether you want to make a bank transfer, cryptocurrency, tether tokens, or the lightning network
Step 3: Choose the currency you're interested in withdrawing
Step 4: Select the wallet you want to get the funds from. You can have a detailed view of all the wallets for comparison
Step 5: Provide the needed details of the withdrawal
Step 6: Crosscheck the details and ensure they're all correct. Press the withdraw button and wait for the currency to reflect in your account
Payment Methods
Bitfinex gives users a wide array of payment methods to work with when depositing and withdrawing currency from the exchange:
Deposit methods
You can deposit both fiat and cryptocurrency into Bitfinex. However, you can only make fiat deposits using wire transfers. Some of the fiat currencies that the site allows include: EUR, JPY, GBP, USD. You can also deposit cryptocurrencies like Tether, Bitcoin, Litecoin, Monero, ZCash, EOS, Dash, Ethereum and 80 other assets. Credit and debit cards aren't allowed on the exchange.
Withdrawal Methods
Bitfinex offers users bank transfer withdrawals. You can also withdraw tether tokens, do crypto withdrawals and use the lightning network. The method employed determines the withdrawal timelines and charges. For example,
Bitfinex Exchange Supported Tokens
Bitfinex supports 500+ tokens. However, some get delisted because of quality compliance deficiencies and other problems. Here are some of the currently supported tokens:
0x (ZRX), 1inch (1INCH), Aave (AAVE), Algorand (ALGO), AllianceBlock Nexera (NXRA), Ampleforth (AMPL), Ampleforth Governance Token (FORTH), ApeCoin (APE), APENFT (APENFT), Aptos (APT), Aragon Network Token (ANT), Arbitrum (ARB), Avalanche (AVAX), Axie Infinity (AXS), Balancer (BAL), Bancor (BNT), Band (BAND), Basic Attention Token (BAT), Bit2Me (B2M), Bitcoin (BTC), and Bitcoin Cash Node (BCHN) amon others.
Is Bitfinex Exchange Safe and Legit?
Bitfinex is registered in the British Virgin Islands as a cryptocurrency exchange. It's had its fair share of controversies in the past because of getting hacked and uclear links with the Tether. However, they're doing their best to show accountability and also tighten their security and safeguard their customers' assets.
Security
Bitfinex has put in place many measures to improve security when using the exchange. Here's a breakdown of these measures:
Encryption and Authentication: Bitfinex's site has standard SSL encryption. This ensures that any information shared on the site cannot be decrypted even if someone was able to hack into the system and intercept the data. Users should always ensure they're on bitfinex.com before initiating any transaction. Url authentication helps avoid losing crypto to scampages.
Two-Factor Authentication: Setting up two-factor authentication is one of the crucial steps that Bitfinex expects users to follow when setting up their account on the site. The security measure ensures that the user gets a notification via email and phone when there's significant new activity on their account, which also minimizes the chances of losing crypto.
Cold Storage: You can transfer all the assets that you've listed on the exchange into a hardware wallet. It's close to impossible for a hacker to compromise your crypto assets when they're safely tucked away in your hardware wallet unless they gain access to the keys.
User Interface
Bitfinex doesn't have one of the easiest user interfaces to interact with. However, this makes sense because it is a massive CEX with a lot of features and services offered. Intermediate and expert traders who have used centralized exchanges before will have the easiest time on Bitfinex. However, even beginners can learn to work with all the functions if they're patient, and also when they follow the guidance at the help center.
How to Use Bitfinex Exchange on Android & iOS?
Bitfinex has an app for Android and iOS users. You can download the Android App on Google Play Store and the iOS one on the Apple store. Here are the steps to follow to use Bifinex on mobile.
Step 1: Download the official Bitfinex App to your mobile phone. The app will install an incon on your phone once the download and setup is complete
Step 2: Open the app and click on log in if you already have an account. You'll have to register if you don't have an account yet
Step 3: You can use your email address and password to log into your account. Alternatively, you can use an API key. The email and password method will redirect you to the 2FA, which you can complete using the authenticator app. You can only log in with an API key if you previously created one
Step 4: Once you've successfully logged into the system, you can explore the features and services and carry out your transactions
How to Use Bitfinex Exchange on Desktop?
Bitfinex supports these browsers: Chrome, Firefox, Safari, Opera, and Edge. It also works excellently with Linux, OSX, Windows, Android and iOS. You can follow these steps to use Bitfinex exchange on your desktop:
Step 1: Visit the Bitfinex website on your browser
Step 2: Once the site loads, you can click on the log-in button at the top left of the page. The site will ask for your username and password and also ask you to authenticate that you're on the right website
Step 3: Once you've logged in, all the menu options and features will be available, and you can initiate any transaction you want
Backup & Restore
It's important to backup your Bitfnex account and any other wallets connected to the exchange to avoid losing your crypto in case you can no longer access any of the wallets.
Backup
Bitfinex will give you a 2FA authentication key when you're setting up the account. The best way to perform backup is by storing a physical copy of the authentication key. You can write it on a piece of paper and store it in a safe place. You can also store the passcode in your Google Drive.
Restore
There are two ways that you can get help to restore your Bitfinex account after losing contact. First, the site can help you perform a self-reset when your total equity on the exchange is less than $10,000. Here are the simple steps to request for a self-reset:
Step 1: Visit the Bitfinex help center and navigate to the link on how to reset a 2FA at Bitfinex
Step 2: Click on the link to start the 2FA reset process. If your assets are worth more than $10,000, contact support directly
Step 3: The site will ask for these details: username or email, password, captcha, and Google Authentication token
Step 4: Press the submit button. The site will ask you to confirm the request via email. Once you've done the email verification, your 2FA will be reset and your account secured once more
Troubleshooting
Like all other exchanges, Bitfinex comes with inherent weaknesses. Here are some of the common issues you might encounter and their possible solutions:
"The site keeps telling me 'invalid token' when I try to log in"
This is common when you're using one browser to log in and another to authenticate the email confirmation message. Make sure you're using the same browser to log in and also confirm the login message. You can also set up safelinks to access the site with other browsers.
"The trading fees is too high"
Trading fees is one of the common concerns that people have when trading on Bitfinex and other exchanges. You can reduce the fees by increasing the volume of your trades to access more favorable fee tiers. You can also acquire and hold UNUS SED Tokens, and finally, take advantage of the reward given to developers.
"Chart and Balances won't load"
If the feedback you're getting is 'Websocket connection is offline' you should check whether you might have a problem with your internet connection. The connection, VPN, Third Party Emulators, Browser and Security Extensions are common sources of trouble.
Bitfinex Exchange Alternatives
Bitfinex is an excellent place to expand your crypto investment portfolio. However, it comes with its own set of limitations, which is why you should explore similar exchanges and see what services they have to offer, and how they compare with Bitfinex. Here's a side to side comparison of the CEX with two other popular options.
Bitfinex Exchange Vs Binance Exchange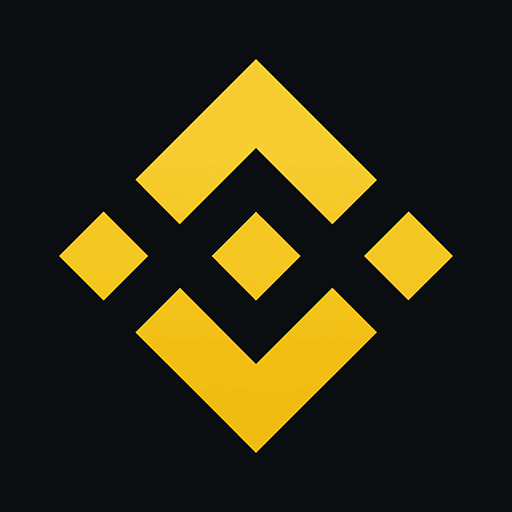 Binance launched in 2017, six years after Bitfinex started its operations. However, it has surpassed Bitfinex in trade volume, popularity and number of users. Currently, Binance has 128 million registered users, which is a lot compared to Bitfinex's 1 million users. Binance lists 350 tokens, almost double the number of currencies on Bitfinex, which means Binance offers you more variety. Binance's 24-hour trade volume averages $5.4 billion, while Bitfinex manages $ 134.3 million on average. Here's a comprehensive side-by-side comparison of the two exchanges:
It's clear that Binance is newer in the market, but more organized and with more attention to the safety and security of the users' assets. It also has a wider selection of features and lower fees. But, Bitfinex still has some unique offerings, and having both would be excellent.
| | |
| --- | --- |
| Bitfinex Exchange | Binance Exchange |
| 1million + users | 128 million users |
| $134.3 Million – 24hr trade volume | $5.4 billion 24 hour trade volume |
| 170+ cryptos | 363 cryptos |
| 450 trading pairs | 1359 trading pairs |
| 200+ countries | 200+ countries |
| Not allowed in the US | Has a separate site for the US |
| Has Mobile App | Has a mobile app |
| Has NFT Marketplace | Has NFT marketplace |
| Has the Bitfinex Help Center | Has the Binance Academy |
| Allows Fiat currencies | Allows Fiat currencies |
| Custodial Wallet | Custodial Wallet |
Bitfinex Exchange Vs Kraken Exchange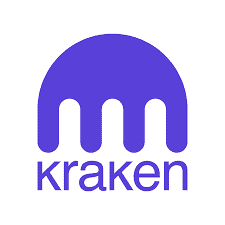 Kraken Exchange was founded in 2011 and is a year older than Bitfinex. It's trusted by more than 9 million traders for its spot trading, futures, margins, derivatives and index services, which are similar to what Bitfinex offers. Kraken is available to US residents, and also people from around the world. Here's a detailed comparison between Kraken and Bitfinex.
| | |
| --- | --- |
| Bitfinex Exchange | Kraken Exchange |
| 1million + users | 9+ million users |
| $134.3 Million – 24hr trade volume | $256 million 24 hour trade volume |
| 170+ cryptos | 236 cryptos |
| 450 trading pairs | 600 trading pairs |
| 200+ countries | 200+ countries |
| Not allowed in the US | Allowed in the US |
| Has Mobile App | Kraken Pro comes with an App |
| Has NFT Marketplace | Has NFT marketplace |
| Has the Bitfinex Help Center | Has Kraken learn |
| Allows Fiat currencies | Allows Fiat currencies |
| Custodial Wallet | Custodial Wallet |
Final Thoughts
Bitfinex is one of the oldest and most popular cryptocurrency exchanges. The fact that it was there during the nascent stages of crypto trading and investing means that it's had to deal with a lot of security problems, and find solutions. Its pioneering spirit and innovation is what other newer exchanges have built upon. The owners have also learned many lessons and improved the security, services and features to give their customers top-tier service. It's the ideal exchange for people with intermediate to expert knowledge of the crypto ecosystem and how to invest in it. Thank you for checking out our Bitfinex review.
Q&A Session
In this section, Millicent Ngugi will address your inquiries and the most common questions regarding Bitfinex Exchange and offer guidance to newcomers in the field. Feel free to submit your questions through our contact form, and we will strive to respond within 48 hours.