Along with Binance, Coinbase is perhaps the most well-known crypto exchange on the market. It covers a substantial portion of the market, ensuring its significant penetration. As a result, it's no shock to see excellent crypto choices on offer, with almost 400 cryptocurrency choices. The features are less extensive than other platforms, but there are still ways to earn a passive income with the Coinbase exchange. We've taken a look on a microscopic level to create a Coinbase review covering all essential aspects.
Introduction to Coinbase Exchange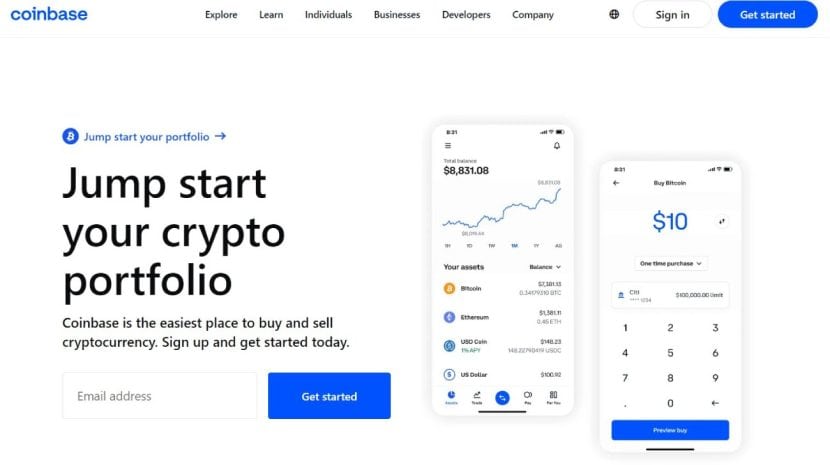 Coinbase isn't a decentralized platform, so it offers a more disciplined experience to traders. While the option to stake funds is available, it doesn't cover it in as much detail as other exchanges. Because Coinbase is a centralized platform with regulatory licenses, there is protection around how the exchange operates.
The crypto selection is more than adequate. Although it doesn't hit the heights of the top platforms, the Coinbase exchange still provides almost 400 choices. A slight downside is the lack of a native token, so there aren't any platform-specific ways to invest.
We have compiled our Coinbase review to break down everything traders must know to start using the platform. It covers the essential factors, ensuring users have their eyes open when creating an account.
| | |
| --- | --- |
| Founded date | 2017 |
| Native Token | No |
| Listed Cryptocurrency | 300+ |
| Trading Pairs | 1,000+ |
| Supported Fiat Currencies | 60+ including GBP, USD, EUR, and CAD |
| Supported Countries | 200+ |
| Deposit Fees | Only gas fees for crypto, fee for fiat deposit |
| Transaction Fees | Between 0.4% and 4.5% |
| Withdrawal Fees | Only gas fees for crypto, fees for fiat |
| Application | Yes |
| Customer Support | Live chat, social media, help center |
Coinbase Crypto Features
Ability to stake crypto
Solid selection of cryptocurrencies
Option to create a premium account
An excellent mobile app
Number of Cryptocurrencies Supported
BTC
ETH
XRP
DOGE
SHIB
USDT
BNB
& 300+ more
Earn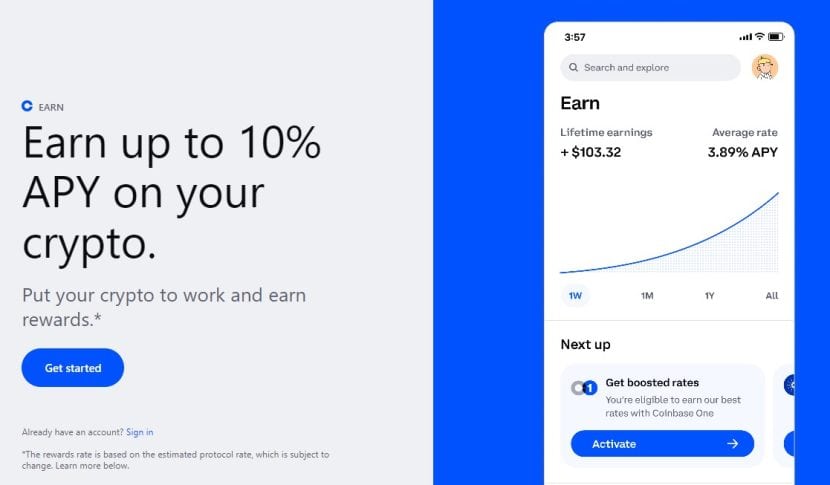 There are staking options available with Coinbase, but it's not quite as in-depth as other exchanges. As a result, trading is the most common way to earn at Coinbase. Of course, this provides more risk than staking, but it can potentially create a higher reward. Our Coinbase review covers the various earning options in detail, making it easy to select the best option.
Customer Service
Coinbase has excellent customer service, which isn't a surprise. Because it's a big name in the industry, it makes sense it focuses on the user experience. Traders can contact live chat, email support, and social media channels. As a result, there are plenty of opportunities to solve issues with Coinbase.
Hardware Compatible
There are desktop and mobile versions of the Coinbase site. So, when using the Coinbase exchange, traders can access it however they like. Each option provides an excellent interface, although when using Coinbase Pro, mobile screens are sometimes too small to display the information thoroughly. However, the app is still superb and provides a solid experience.
SPV or Full Node
Trading at Coinbase uses an SPV system.
Who is Coinbase Crypto Exchange Best Suited For?
Coinbase is accessible to all traders, from new starters to seasoned professionals. The standard Coinbase platform offers simple access, while Coinbase Pro is a more detailed exchange. As a result, traders should look into which features are best for them when choosing to trade at the Coinbase exchange.
Coinbase Crypto Pros & Cons
Pros
Fees can be lowed with Coinbase Pro
Provides the opportunity to stake certain cryptos
Includes an excellent selection of cryptocurrencies
Has an excellent mobile app
Cons
Coinbase isn't decentralized
The fees can be quite substantial
Services Offered by Coinbase Crypto Exchange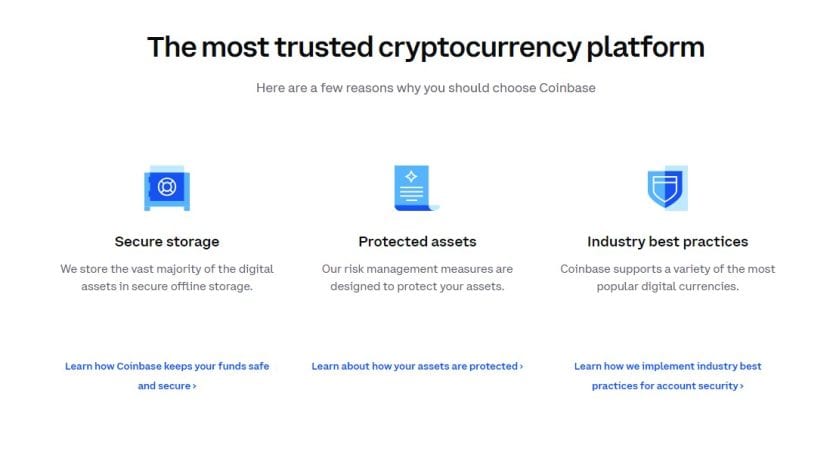 The features at Coinbase exchange are relatively standard. Although they're not as comprehensive as other sites, some excellent ways to trade and utilize crypto are still available. With our Coinbase exchange review, we cover the most critical features and how users can maximize them.
Trading choices are the most apparent aspect of Coinbase. As it's an exchange, this is an expectation. The trading choices are solid, particularly with over 400 crypto choices available. While the trades are quite high, traders can still reduce fees if they trade with higher volumes and select quieter moments. There is room for improvement, but it's still a net positive.
There are passive income opportunities at Coinbase Exchange, although not as comprehensively as other sites. So, traders can't get yields as high or on as many tokens. However, it makes up for this with multiple trading options, which other exchanges don't offer. As a result, it means Coinbase is a site that is better for people focusing on trading rather than looking to create a passive income and hedge their bets.
There's no native token at Coinbase, so the advantages this can create aren't available here. It is a slight downside, particularly as when creating our Coinbase review, we compared it to other platforms. It does mean it makes it harder to profit with Coinbase compared to sites with token benefits.
How to Create an Account
It's not complex to get started with Coinbase. It allows users to create an account with the mobile and desktop sites. As a result, there are multiple ways to sign up, even without a PC! Our Coinbase exchange review covers both methods of creating an account, making it easy for our readers to start their trading journey.
Step 1: Open the Coinbase website
Step 2: If on a desktop, click the sign up button
Step 3: On mobile, either click the app store button or open the app store directly
Step 4: Install the app and then click sign up
Step 5: Enter the details Coinbase asks for
Step 6: Complete the KYC verification to allow access to the full site
Because Coinbase is a regulated exchange, the KYC requirements remove the potential for anonymous trading. It is a slight inconvenience, but it's also not surprising for a site with a license.
How to Proceed with a Transaction?
Traders looking to start with Coinbase don't have to worry about much. It's a simple process to begin trading. Our Coinbase exchange review covers the easy steps to claiming the first lot of crypto.
Step 1: Choose explore to search for the available cryptocurrencies
Step 2: Decide on the specific type of trade
Step 3: Set the amount of crypto to purchase or sell
Step 4: Check the funding includes any transaction fees
Step 5: Ensure the trade is correct and complete the process
Step four and five are two of the most essential aspects of the trade. They ensure all details are correct and users don't complete an incorrect transaction.
How to Make a Deposit?
Traders can complete a fiat deposit to their account at Coinbase. It's impressive as many other exchanges don't provide this option. However, it's a favorable option because the Coinbase exchange offers the ability to retain fiat and then use it to purchase further crypto instead of withdrawing. To complete a fiat deposit, users must follow these steps:
Step 1: Navigate to the menu screen
Step 2: Click the send button
Step 3: Choose the deposit method
Step 4: Select the amount and click complete
The process is so simple traders can claim funds into their account within minutes.
How to Make a Withdrawal?
Withdrawals are just as simple. Investors can withdraw fiat whenever they like. However, exchanging crypto for fiat first is critical, or there will be no funds to withdraw.
Step 1: Exchange the requisite crypto for fiat
Step 2: Select how much to withdraw
Step 3: Choose the payment method and complete the process
Payment Methods
There's a fantastic choice of payment methods at Coinbase Exchange. It allows users to complete transactions using over 300 cryptocurrencies, which is a solid selection. There are also more than 60 fiat currency options, so there's an offramp available for anyone who needs a more traditional payment method.
Coinbase Crypto Exchange Supported Tokens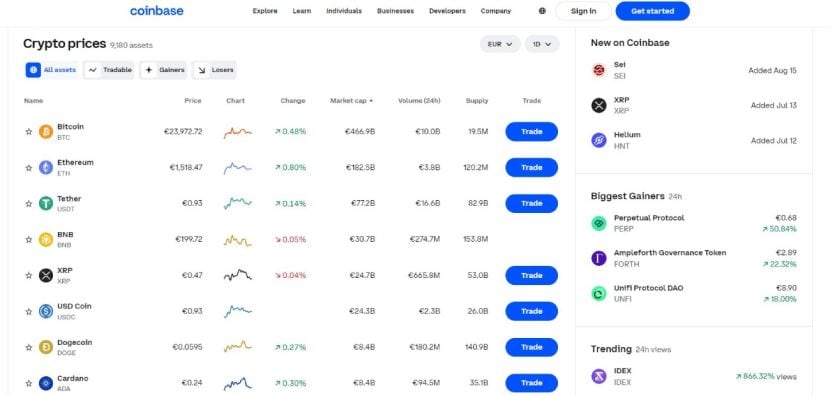 With more than 300 cryptos, Coinbase offers an excellent experience to users. It provides a wide range of options, including both popular choices and lesser-known altcoins. The ability to choose multiple crypto options is essential for all traders. Some of the most well-known choices are below:
BTC
ETH
LTC
USDC
ADA
TRX
BNB
SOL
While it's a small snapshot of the full collection, it shows the diversity of options available when trading at the Coinbase Exchange.
Is Coinbase Crypto Exchange Safe and Legit?
Coinbase is one of the most secure exchanges on the market. Part of the reason for this is it's extremely popular and, as such, would have intense media scrutiny if it wasn't. It has solid regulation, ensuring users have protection in any legitimate jurisdiction.
It currently has no complaints against it, as it endeavors to resolve issues as quickly as possible. The SSL certificate is from CloudFlare, one of the top providers. As a result, top-level encryption is in place for all users. Additionally, Coinbase has shown its integrity by covering all user funds after a 2021 hack and increasing security after the issue.
Even with the protection at Coinbase, traders must carry out their own security protocols to retain complete safety.
Security
Coinbase has a range of security provisions to keep users safe. Firstly, there's the ability to set up 2FA. It's one of the easiest ways to protect an account, particularly with so many users trading over mobile devices. It ensures only the designated traders can access the account, making funds much safer.
Secondly, Coinbase exchange utilizes cold storage. So, over 95% of funds remain in an offline vault, ensuring funds are safe and secure. It increases levels of security and makes hacks significantly harder.
There's also insurance available, so any losses which are the fault of Coinbase are covered. Up to $250,000 has coverage, so it protects a significant amount.
User Interface
The user interface at Coinbase is superb. While there may be areas where it falls slightly, the site navigation and layout are top-class. The menu is clean, providing easy access without making the screen a mess. It's perfect for any device.
Our Coinbase exchange review provides a simple guide to accessing the site across multiple platforms.
How to Use Coinbase Crypto Exchange on Android & iOS?
Mobile traders will have no issues using a mobile device for Coinbase. With our simple-to-follow guide, users can download and start trading right away.
Step 1: Open the app store or Play store
Step 2: Search for the Coinbase app
Step 3: Log in or sign up for a Coinbase account
Step 4: Choose the best trading method
Step 5: Analyze the market and begin crypto trading
If the app doesn't appeal, traders can also use a mobile browser site. So, there's an option for all types of mobile investors.
How to Use Coinbase Crypto Exchange on Desktop?
The desktop version of the site provides an even simpler process. Traders don't have to worry about downloading anything, so they can get right into trading with few barriers. With our guide, it's one of the most straightforward processes in the industry.
Step 1: Open the Coinbase website in any modern web browser
Step 2: Sign into the account or register for a new one
Step 3: Navigate through the crypto markets using the on-screen menu
Step 4: Choose the appropriate crypto and select the payment method
Step 5: Complete the trade and wait for it to be confirmed
It's a simple process, ensuring users have rapid access to trading options with Coinbase.
Backup & Restore
Users can get a backup at Coinbase, although only if they use the in-house wallet. As a result, it provides traders with a reason to use the Coinbase wallet, which they may not have thought about previously.
Our guide ensures no confusion for anyone looking to make a backup at Coinbase.
Open the Coinbase wallet app
Click the settings button and then tap on the recovery phrase
Decide whether to back up to the cloud or to do so manually
A manual backup will offer traders the chance to copy down their recovery phrase, which must then be kept in a secure location
It's a relatively easy way to complete a backup, and with it built into Coinbase, it makes it more appropriate for beginner users.
Troubleshooting
Many sites require users to troubleshoot from time to time. With so many moving parts, issues appear often. However, resolving those issues isn't always a simple task. We've looked at the most common Coinbase problems and added a guide to resolving them without hassle.
Traders struggling with receiving 2FA SMS codes should note Coinbase itself recommends users stick to an authenticator app. This is because codes don't always send, particularly if there's a poor signal. An app doesn't have this problem and can even work offline. So, using an app removes this issue and allows users to complete 2FA.
Issues with a lost password are also simple to troubleshoot. Traders just have to click the lost password link on the login page. However, if there have been issues with the site and it has been locked, users may have to verify their identity again.
Other issues can arise, but there are plenty of ways to resolve the problems, all of which are available in the Coinbase help center.
Coinbase Crypto Exchange Alternatives
Coinbase has a solid name on the market, but plenty of other options are available. As well as our Coinbase review, we have plenty of other reviews. As a result, it's simple for us to offer a comparison between exchanges. Just keep reading to learn more to get a snapshot of which exchanges come out on top.
Coinbase Crypto Exchange Vs. KuCoin Exchange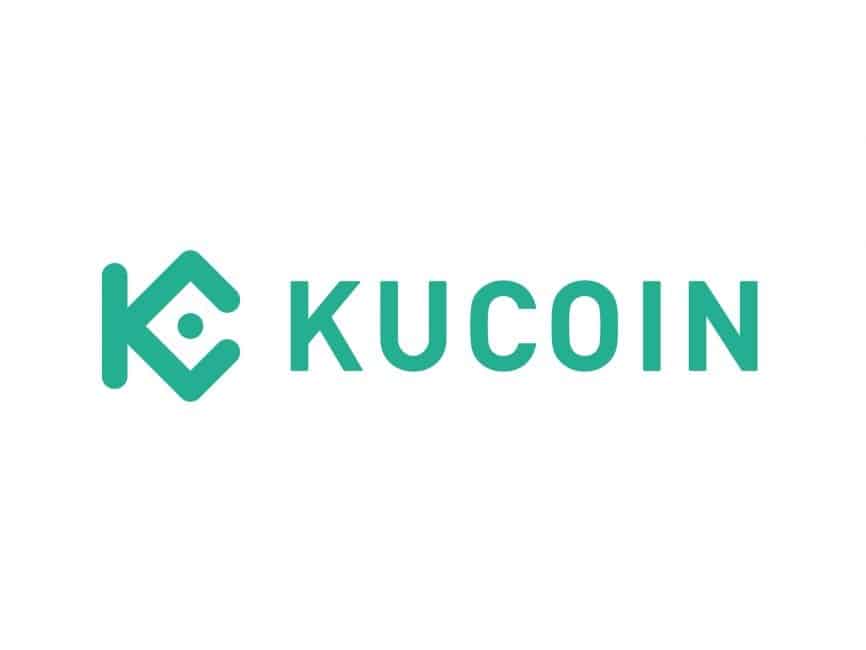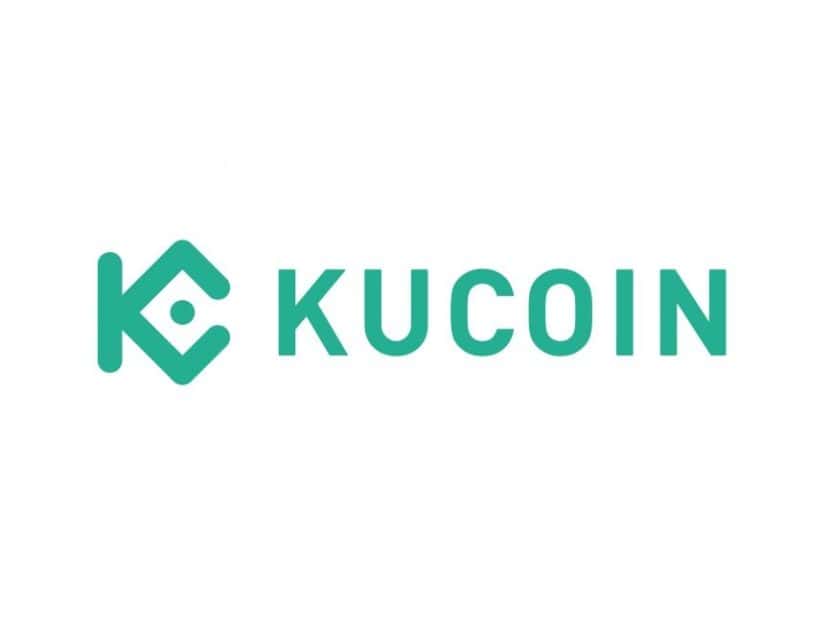 KuCoin hasn't been on the market as long as Coinbase, but it's still built an excellent reputation due to its trading practices. It offers a more substantial selection of features, with more staking options and a native token, instantly providing a more promising look than Coinbase.
Coinbase has superior regulation to KuCoin, with no regulatory license available at KuCoin. However, while it might usually offer the benefit of no KYC, it doesn't go down the path. So, traders have to verify at both sites, which removes some of the advantages of no regulation.
Despite Coinbase providing a solid choice of cryptos, KuCoin beats it. There are well over 700 options at KuCoin, making for one of the best selections on the market. However, Coinbase claws back some respect by offering users the option to withdraw with fiat. So, relating to payment options, it finishes up equal due to both sites offering a different service.
Coinbase Crypto Exchange Vs. Binance Exchange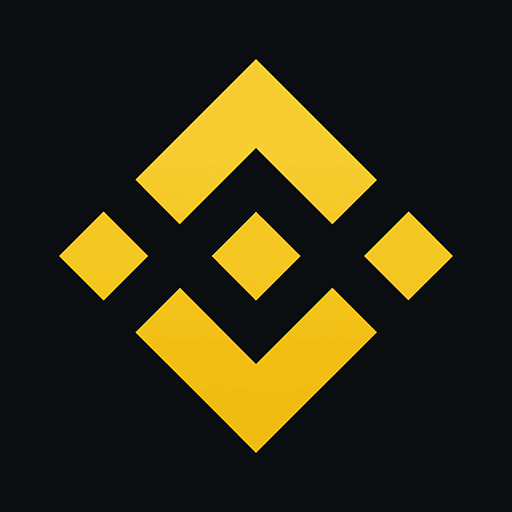 There are a huge number of similarities between Binance and Coinbase. Both sites have staking choices, a solid choice of cryptos, and a fiat offramp. However, Binance does provide a superior service in a few key areas.
Firstly, traders have access to a native token with Binance. It provides some significant benefits, including a reduction in fees. Secondly, the staking choices at Binance are more diverse than at Coinbase.
Both sites require KYC, so there's no anonymity available. Coinbase does provide a better mobile experience, but it might not be enough to put it above Binance.
Final Thoughts
Coinbase is one of the largest exchanges within the crypto industry, partly because it's been around for so long. Although the service is solid, it would be wrong to describe it as exceptional. Other platforms have overtaken Coinbase, and it hasn't managed to keep up with the evolution of the business.
However, it still brings in millions of customers every year, and it's due to the standards it sets. While it doesn't blow people away with innovation or hundreds of features, it is a stable site with an impressive choice of cryptocurrencies. As a result, many traders still flock to the Coinbase platform to carry out trades.
On the whole, it's a good exchange for beginners, with plenty of different ways to carry out trades and ways to stake and earn a passive income. However, for more experienced users, plenty of other superior sites are on the market.
Q&A Session
In this section, Will Wood will address your inquiries and the most common questions regarding Coinbase Exchange and offer guidance to newcomers in the field. Feel free to submit your questions through our contact form, and we will strive to respond within 48 hours.