VPN trading has become commonplace in today's crypto business. Many people, however, are still unaware of the benefits of these services, and those who are aware are unequipped to choose the finest VPN providers. There are hundreds of service providers to pick from. They all, however, have distinct qualities that may be puzzling. That is why we conducted this research to assist you in making the best decision.
Best VPN for Crypto Trading of 2023
Surfshark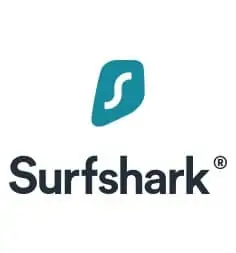 Surfshark is a VPN service known for its strong encryption, unlimited device connections, and wide range of server locations. It has more than 3,000 server locations in 100 countries and offers unlimited simultaneous connections. You can use the limited free version on a trial basis or access premium features for $2.49 monthly.
HMA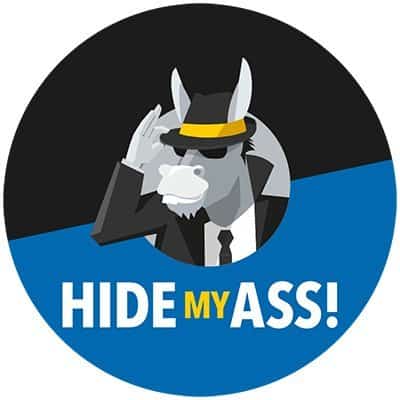 Hide My Ass (HMA), our second best VPN, is known for its user-friendly interface. Like Surfshark, it has strong AES 256 encryption, and a large network of servers worldwide. It offers over 1090 servers in 290 locations and 210 countries. At a starting price of $2.99, you can get premium services to secure all your devices.
NordVPN

NordVPN is a popular choice for crypto traders due to its robust security features, including military-grade encryption, a strict no-logs policy, and a vast server network, ensuring a high level of privacy and anonymity. It's accessible at a monthly price of $3.29 with a 24-month commitment. This gives you access to over 5,000 servers in 59 countries, and up to six simultaneous connections.
TorGuard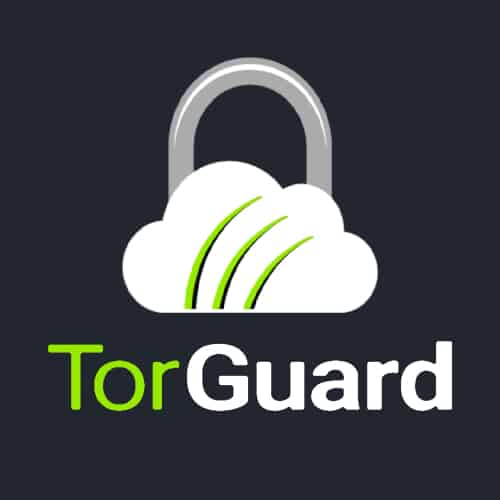 TorGuard is a VPN service that prioritizes privacy and security, offering features like anonymous IP addresses, dedicated IP options, and advanced encryption protocols, making it suitable for crypto traders concerned about online security. It's relatively costly, at $9.99 per month, and gives users access to 3,000 servers in at least 50 countries, up to eight simultaneous connections, and support for both iOS and Android.
Private Internet Access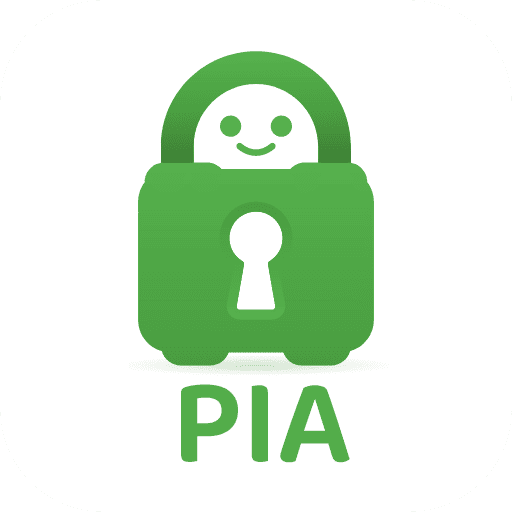 PIA is known for its strong encryption, extensive server network, and affordability, providing crypto traders with a reliable VPN solution for maintaining privacy and securing their online activities. Subscribe to a 2-year plan at a monthly cost of $2.03 and get the first two months free. PIA offers at least 145 server locations in 84 countries.
CyberGhost

CyberGhost offers a user-friendly interface, strong security features, and a wide server network, making it a convenient choice for crypto traders looking for enhanced online privacy and unrestricted access to trading platforms. It has 114 server locations in 91 countries, and can be accessed at a cost of $2.11 per month with a 2-year plan, for up to 7 devices.
Express VPN

ExpressVPN is another top-tier VPN provider known for its high-speed connections, strong security measures, and global server coverage, making it an excellent choice for crypto traders who prioritize both privacy and performance. It's accessible at a monthly price of $8.32 with an annual plan, offering five simultaneous connections. It has 170 servers in at least 90 countries.
Introduction to VPNs for Cryptocurrency Transactions
VPNs, or Virtual Private Networks, are tools that enhance online security and privacy by creating a secure and encrypted connection between a user's device and the internet. They work by routing internet traffic through a remote server operated by the VPN provider to offer user privacy. Here's a breakdown of how VPNs work:
Encryption: When you connect to a VPN, your data is encoded in such a way that only authorized parties can decipher it.
IP Address Masking: VPNs mask IP addresses by replacing them with a temporary server address hence concealing the user's actual location.
Tunneling: VPNs route internet traffic through a secure tunnel, protecting it from interception or monitoring by third parties. This is particularly important when using public Wi-Fi networks, which are often insecure and susceptible to hacking.
Anonymity and Privacy: By encrypting your data and masking your IP address, VPNs provide a level of anonymity and privacy.
In the context of cryptocurrency transactions, VPNs play a crucial role in ensuring privacy and security. Cryptocurrency transactions are conducted on public blockchains, which means that transaction details and wallet addresses are visible to anyone. By using a VPN, crypto traders can add an extra layer of privacy to their transactions, preventing potential adversaries from associating their real IP address with their crypto activities.
Understanding the Importance of VPNs in Secure Trading
Cryptocurrencies are highly secure in their functioning. However, cybercriminals have devised multiple ways of targeting crypto users through activities like phishing. This is perhaps the most important reason every crypto trader needs a VPN. The best VPN services offer special protection from phishing. When using public WiFi in a restaurant or office, you want to make sure no one is tracking your IP address and monitoring you as a potential target for attacks. Without this service, a skilled hacker could easily sniff into your online activities and even access your crypto wallet credentials. Additionally, virtual private networks guarantee a high level of privacy. In most cases, internet service providers track the activities of their users. They will know which websites you visit, what you do, and sensitive information like how much you transact. Even if they don't see the amount, they will still know what you did online. Creepy, right? With a good VPN, you can put an end to all this.
Should I use a VPN for Cryptocurrency Transactions?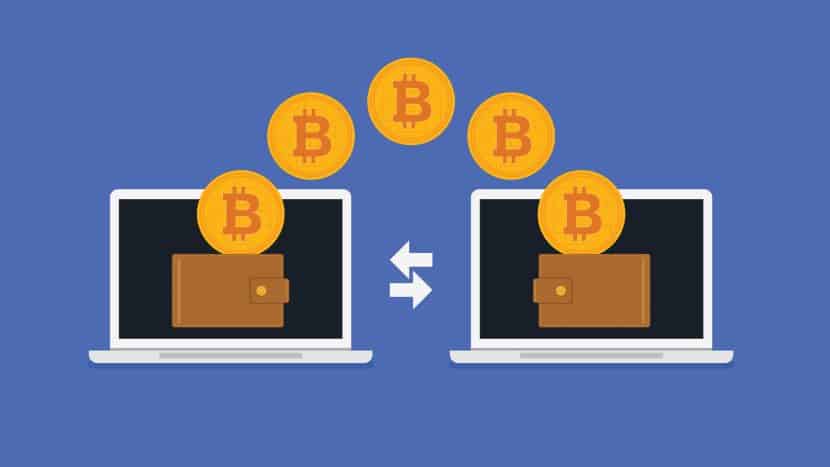 VPNs are not mandatory for crypto transactions. Whether or not you should use them depends on many factors. For example, if you come from a region where virtual currency websites such as exchanges are blocked, you may use them to bypass geo-restrictions. Keep in mind that this might be illegal under some regulations, so make sure to check with a legal professional before doing that. One might also require these services if one wants to keep their trading activities private and safe from hackers. As indicated earlier, VPNs can help maintain your anonymity by hiding your real IP address and making it more difficult for others to trace your online activities back to you. Nevertheless, there are some associated risks too. First, if you don't select your provider carefully, you may fall into the hands of unscrupulous providers that hide under the disguise of offering VPNs to steal user data. They may log your data and potentially compromise your privacy. This is why you should stick with the best providers, like the ones we have reviewed.
What are the Advantages of using VPNs in Bitcoin Trading?
Using a VPN (Virtual Private Network) in Bitcoin trading offers several advantages:
Enhanced Security: VPNs encrypt your internet traffic, making it difficult for hackers or malicious actors to intercept and access your sensitive information.
Privacy Protection: VPNs hide your IP address and replace it with the IP address of the VPN server, maintaining your privacy and anonymity.
Access to Global Markets: VPNs allow you to connect to servers located in different countries. This enables you to bypass geographical restrictions and access Bitcoin exchanges and trading platforms that may be unavailable in your region.
Secure Wi-Fi Usage: When using public Wi-Fi networks, such as those found in coffee shops or airports, there is a risk of data interception. VPNs route internet traffic through a secure tunnel, protecting your Bitcoin trading activities from potential threats.
Protection against DDoS Attacks: Distributed Denial-of-Service (DDoS) attacks can disrupt online services, including Bitcoin exchanges. VPNs provide an additional layer of protection, making it harder for attackers to target your device and launch DDoS attacks.
What are the Risks of using a VPN in Bitcoin Trading?
While VPNs (Virtual Private Networks) offer advantages for Bitcoin trading, there are also some potential risks to consider:
Trust in the VPN Provider: When using a VPN, you are essentially placing trust in the provider to handle your data securely and not engage in any malicious activities.
Data Logging: Some VPN providers may keep logs of your online activities, including your IP address, websites visited, and timestamps. If these logs are compromised or accessed by unauthorized parties, your privacy could be compromised.
Malicious VPN Providers: Not all VPN service providers have ethical motives. In some circumstances, phony VPN services have been developed in order to collect users' data and exploit it maliciously. To reduce the chance of falling for such scams, it's critical to conduct thorough research and select a reliable VPN provider.
VPN Connection Drops: Sometimes dropouts or delays in a VPN connection can reveal your genuine IP address, possibly jeopardizing your anonymity. To mitigate this risk, go for services that offer a kill switch option that instantly cuts off your internet connection if the VPN connection is lost.
Slow Connection Speeds: Due to traffic rerouting and encryption, using a VPN occasionally causes slower internet connections. This may slow down the speed at which Bitcoin deals are carried, potentially exposing you to higher volatility risks. Choose a VPN service that gives dependable speeds.
Regulatory Compliance: Using a VPN for Bitcoin trading may bring up legal and regulatory issues depending on your country. Some nations have limitations or particular rules regarding the use of VPNs, when conducting financial transactions. Do legal research before using VPNs to be on the safe side.
Conclusion
Several benefits come with using a VPN for Bitcoin trading, including improved security, privacy protection, access to international markets, safe Wi-Fi usage, avoiding internet limitations, and protection against DDoS attacks. However, it's critical to be aware of any risks that can arise from using a VPN, including reliance on the VPN provider, data logging, and lost VPN connections. You can reduce these dangers by selecting a reliable VPN provider, and using best security practices. If you are not sure where to start from, consider subscribing to Surfshark. It's our best overall cryptocurrency trading VPN. You may also explore any of the other alternatives in this article.