Despite the fact that many people believe dogecoin was born as a joke, it has blossomed into an incredibly popular cryptocurrency. With the likes of Elon Musk regularly hyping it up, dogecoin has the potential to become one of the most exciting coins in the space.
But few have actually discovered its true utility and figured out how they can use it to have fun.
What better way to use a cryptocurrency based on a meme than by crypto betting. A good number of crypto sportsbooks, casinos and dice sites allow you to wager in doge, and thanks to its low transaction fees and speedy confirmation time, doge really is a cryptocurrency built with crypto bettors in mind.
Let's dive into why I believe that dogecoin is a standout coin in the crypto betting world and try to unravel why it's so underused in a world where its features make it the top dog.
So speed. Much amaze.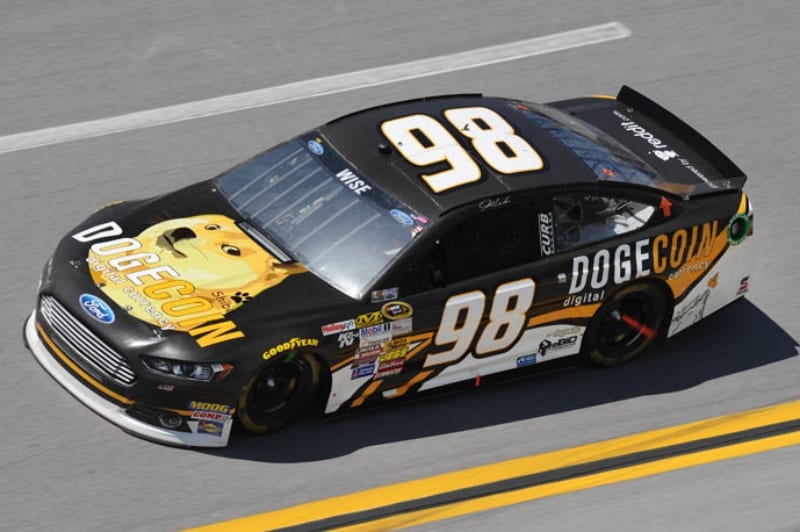 When it comes to getting your deposits and withdrawals confirmed and ready to go as fast as possible, you need a blockchain that's got your back. Dogecoin can currently process transactions at the speed of 33 transactions per second (TPS). To put that into perspective, bitcoin currently handles around 7 TPS.
Each dogecoin block takes just over 1 minute to mine, meaning that 1 confirmation is just a minute away. On the other hand, bitcoin takes 10 minutes per block, meaning if you've got to wait around for 1 confirmation to be able to play with your bitcoin deposit, you're going to be waiting 5x as long as if you used dogecoin with 2 confirmations.
The same goes for withdrawals. If your wallet needs 6 bitcoin confirmations to fully receive your winnings, that's 60 minutes. Most dogecoin wallets need between 20 and 30 confirmations, and at 1 minute per confirmation, that's a max time of 30 minutes; twice as fast as bitcoin.
Many cheap, So wow.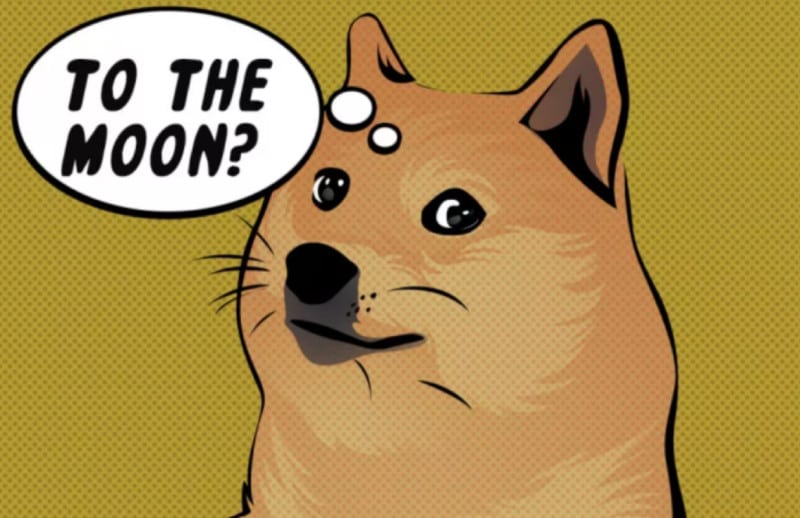 If you care about getting your crypto to its destination as quickly and cheaply as possible, dogecoin comes up with another win. Dogecoin is incredibly cheap to use, with transaction fees hovering around the $0.01 mark for much of dogecoin's life.
To send bitcoin at this very moment, you're looking at fees between $7.60 and $8.80. Considering that you'll have to wait 10 minutes at least to get a confirmation, that's a steep price. If you're an ethereum gambler, you're going to be looking at fees of around $22 per transaction, which is a little crazy.
Both bitcoin and ethereum are almost prohibitively expensive to use. Fortunately, dogecoin is virtually free to use, with the average transaction fee usually sitting around $0.01. So, not only is dogecoin faster than the top cryptos, but it's also much cheaper!

Such free. Very excite.
Cast your mind back to 2015 when bitcoin faucets were a pretty decent way to rack up free bitcoin. Unfortunately, as time progressed, more and more of those faucets went off the grid, or cut down the max payout to 10 satoshis.
Dogecoin faucets are here to save the day; who doesn't love a bit of free fun. If you play your cards right, you could turn your stack of free doge into a small fortune.
It's much easier to find a dogecoin faucet that's going to payout a decent sum of money than it is a bitcoin faucet, so find comfort in the fact that the doge overlord has your back and wants you to have some free fun. All hail Shibetoshi Nakamoto.
Best of all, there are even dogecoin dice sites that have faucets you can use to get free dogecoin and bet with it in the same Place!
Where can I bet with dogecoin?
If you want to bet with dogecoin, we've got you covered. Simply set doge as your currency of choice and you'll only see sportsbooks that accept it.

To do this go to the top right-hand corner of the website and click the settings icon, or simply click here.


Once you've opened settings, click on the currency drop down, select Dogecoin, then press okay and save. Now you'll only see sportsbooks that accept doge.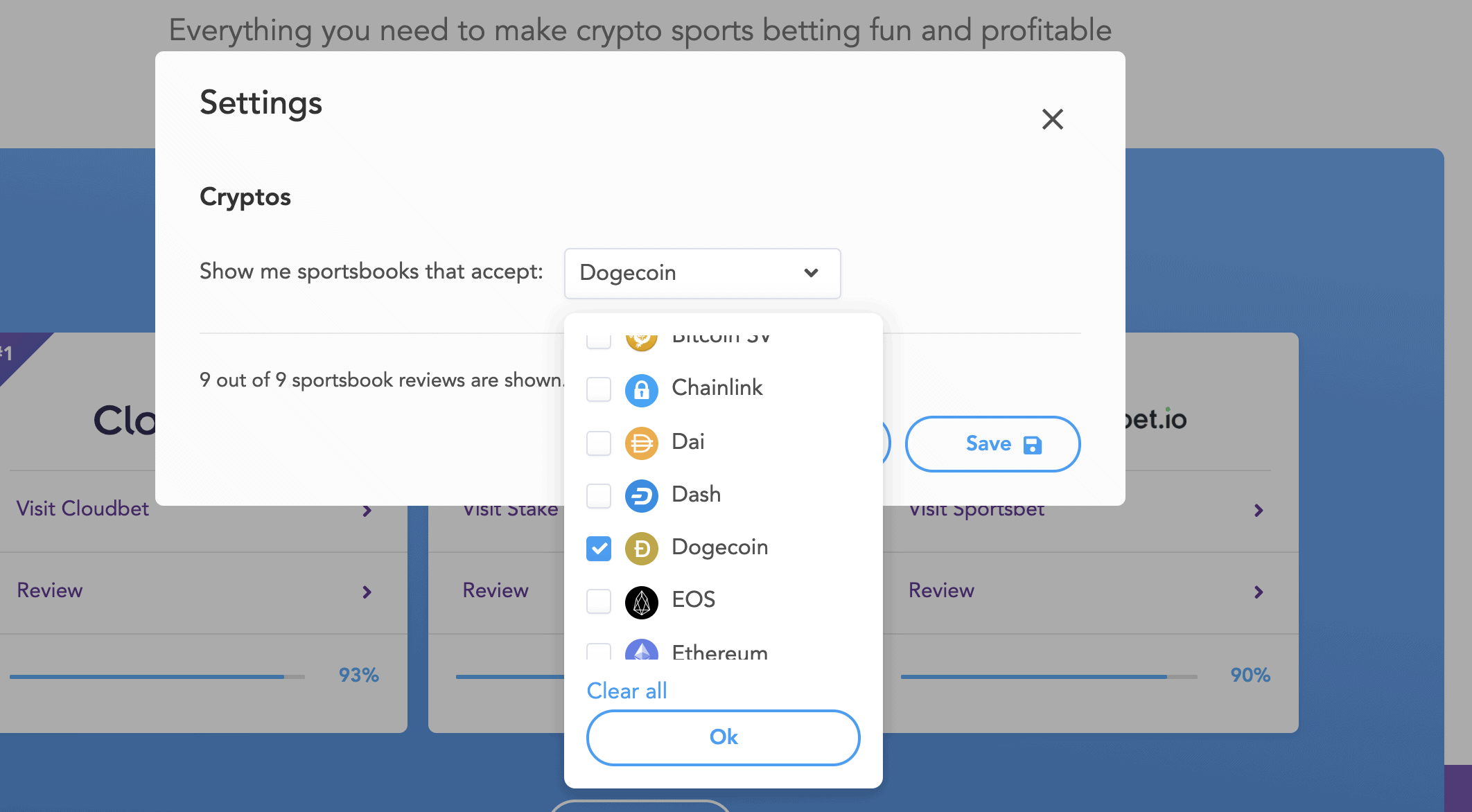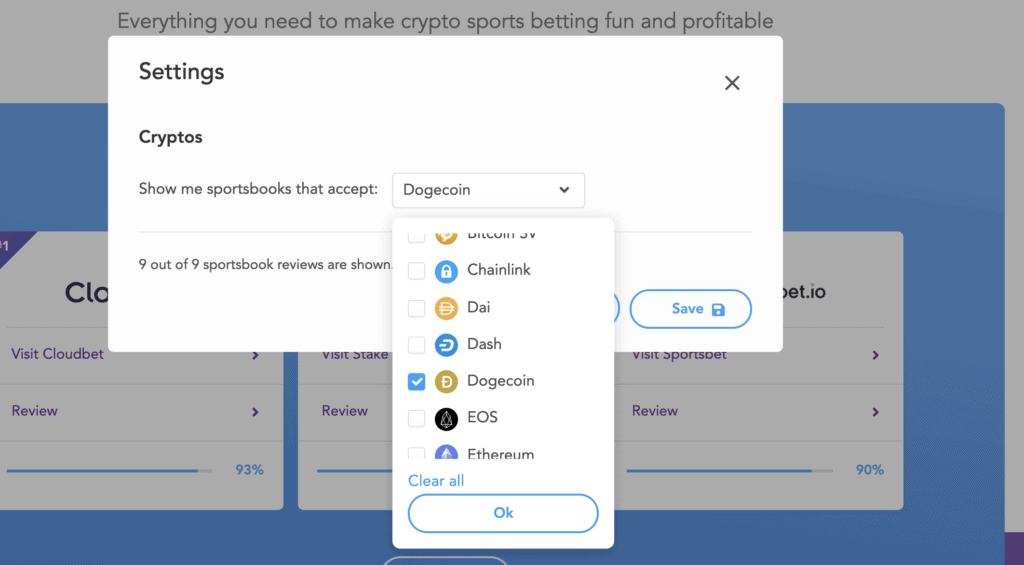 Cloudbet (review, bettors are geo-blocked) and Stake (review, bettors are geo-blocked) are the best crypto sportsbooks, casinos and dice sites that accepts dogecoin. BitStarz (review) is a great option for casino only.
The verdict
Many more casinos and dice sites allow you to play with dogecoin than sportsbooks do, so you will have much more choice when it comes to those 2 types of crypto gambling. That being said, after Elon Musk's show of support and the growing global demand for dogecoin in recent months, we could begin to see more sportsbooks slowly starting to accept dogecoin.
Dogecoin has come a really long way since it was born back in 2013, and it's safe to say doge isn't getting shipped off to the pound any time soon.