Welcome to the third edition of Crypto Betting Weekly, coming to you every Friday with all things related to crypto gambling.
US Presidential Odds – Biden the hot favourite
With just 4 months to go until American citizens visit the ballot box, the US Presidential race is hotting up. And so are the odds.
The market is tight. But interestingly, Donald Trump is now the outsider (2.56), with 77-year-old Democratic candidate Joe Biden the favourite ( 1.62).
As primaries continue through July – and contentious societal topics occupy the public consciousness – odds fluctuations over the coming weeks and months could be equally as fascinating as the final result in November.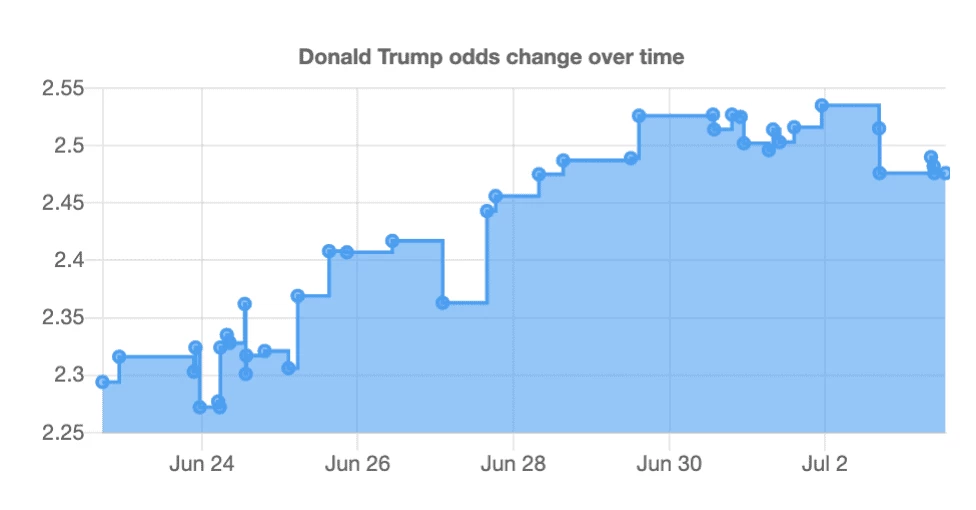 More by Will Wood

I first started writing professionally in 2015. I initially wrote science fiction novels and historical non-fiction books about British spies.