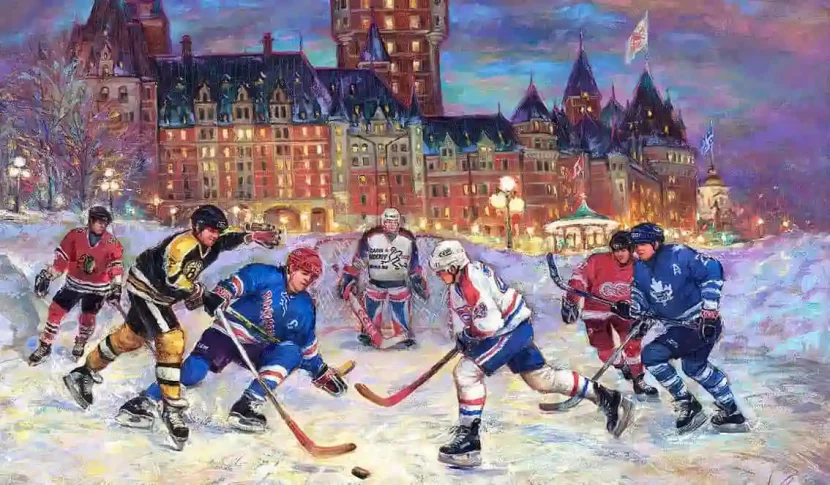 Where to bet
Who has the best odds?
You can see which crypto sportsbook has the best odds for the bet you want to make on our NHL odds comparison. You can see which sportsbook has the best odds overall on our best odds sportsbook ranking.
Who has the biggest range of bets?
1xbit has by far the biggest range with 45 different bet types on every NHL game. This includes propositions as detailed as each team's total at every 10-minute interval of the game.
Next up is Sportsbet, a much better sportsbook with 49 betting markets per game.
Who has the best live betting?
Sportsbet has the best live betting on NHL. This is mostly due to the attractive and easy-to-use live betting interface. The live betting features like live scores and "accept odds changes?" work better on Sportsbet than anywhere else.
Cloudbet is another good option with a huge range of 65 different bet types available live in-play. That's more bet types than most other sportsbooks have pre-game!
Who is the best allround sportsbook?
See our detailed written and video crypto sportsbook reviews for all the top options.
The best, in that order, are:
Hockey bet types
The 3 most common bet types in hockey are
Moneyline – Who will win?
Goal spread – Handicapping the favorite a certain number of goals.
Total goals – Will the total goals be over or under a certain number?
Because hockey is relatively low scoring it's possible to bet on the correct score. With high odds of 10 and up, even the most likely correct score you can get big returns for small bets. Correct score betting is very exciting if you are winning or close at the end of the game.
How is overtime handled?
You need to know whether your bets are for the 60 minutes of regular time only or if they include overtime and penalty shootouts. You can see the keys to this in the below image from a Sportsbet NHL game.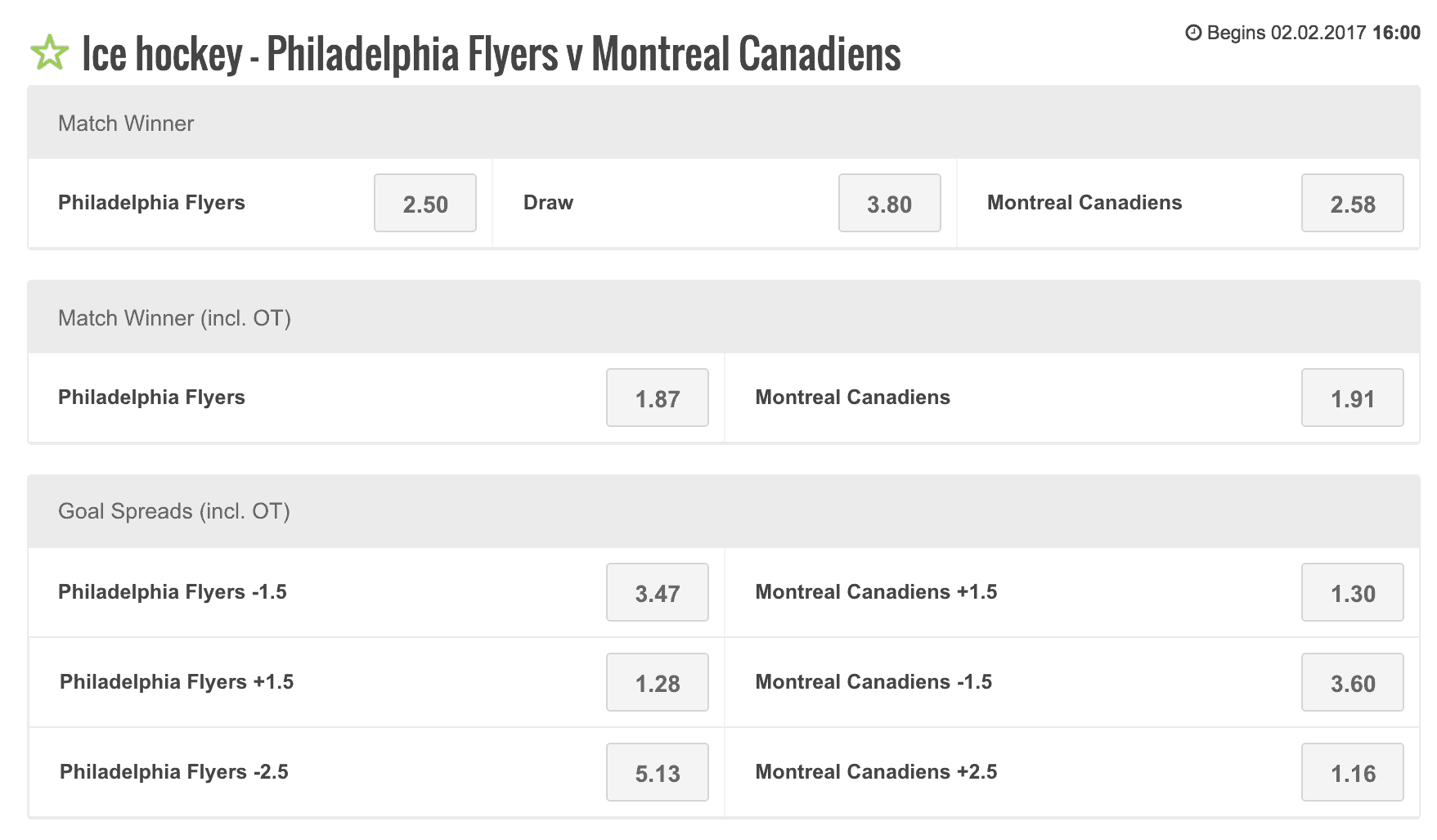 When betting on the match winner/moneyline; if the draw is an option, that market does not include overtime and shootout because overtime and shootout cannot end in a draw. If the draw is not an option in a match-winner/moneyline market, then you know it does include overtime.
That does not help with goal spread and goal totals markets. However, all markets that do include overtime and shootouts will be labelled as such by the sportsbook, this is often abbreviated to "(incl. OT)".
If you are unsure whether a hockey betting market includes overtime and shootouts or not, ask the sportsbook's customer service.
Live betting
Hockey does not have as many stoppages and breaks in play as there are other major American sports, but it still has a lot more than soccer. There are two 2-minute timeouts and two 17-minute intermissions to collect your thoughts, compare the odds and make a bet. For trading, you will have to bet during active play.
How to win
Follow the points on How to be a winning sports bettor.
Don't pay attention to media pundits. They are paid to be entertaining, not accurate.
Try both pre-game betting and live in-play betting, to find out which suits you better.
Get the highest possible payout for every bet by using our odds comparisons.