Privacy and security 8/10
Established
2014
Located
GEO
Min bet
0.025 m฿ (slots)
Currencies:
BCH
BTC
DASH
DOGE
ETH
LTC
XMR
ZEC
FortuneJack are a decent crypto casino, sportsbook (review) and dice site (review). They accept a good range of alt-coins and do everything well enough on desktop (not so much on mobile).
Thats ruined by a 2x turnover requirement on withdrawing your own cleared deposits. They won't let you withdraw your own money until you have bet twice as much as you deposited (or half as much as you deposited if you bet on sports).
To make it worse they don't give you an easy way to see how far you have progressed towards your turnover requirement.
That is scummy if not scammy and while this policy is in place we recommend you join one of the higher ranked casinos on this site.
Slots
Range: Huge, hundreds of games from half a dozen providers.
It's funny how 2 sites can have the same slot machine by the same software provider but it's more enjoyable to play on one site than the other. Higher ranked casinos on this site implement the machines better than FortuneJack.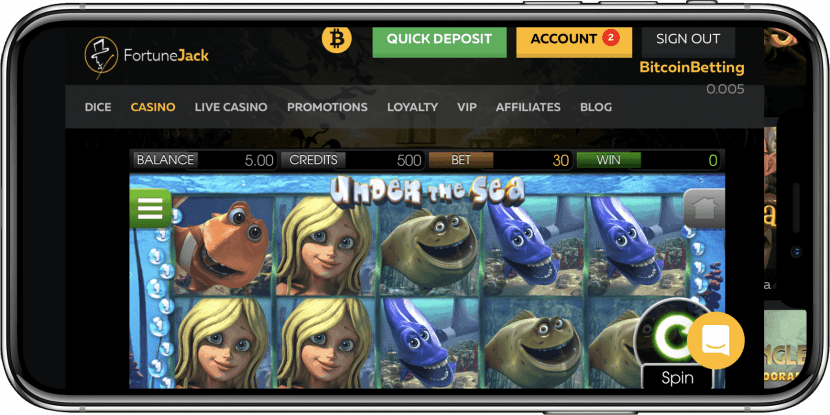 Live dealer
Range: The range looks great with 77 games listed from 6 providers. However when you click on some of those games they turn out to be unavailable. So the range might not be as great as it looks but it is still very good.
Overall the games are fine, some are very good but others are poor with bugs in FortuneJack's implementation.
For example, one roulette variety we tried listed a minimum bet of 1 m฿ in the lobby but when we clicked through to the table itself the min bet was 2 m฿.
There are some nice low min-bets down to 0.1 m฿, but the max-bets are generally quite low as well.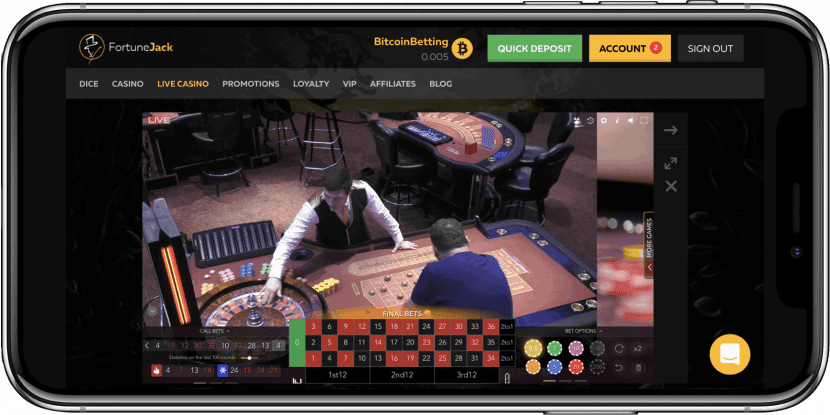 Table games
Range: Again it looks huge with hundreds of game varities listed. However some of these are unavailable when you click though to them. Even so the rage of table games is very large.
In some cases we found the layout of the buttons, the process of making bets and the look and feel of the games unintuitive and clunky. Having said, enough of the games are good that you can just play the good ones.
Some of the tables don't display properly on mobile, this is true for some live dealer games as well.
The min and max bets are relatively low.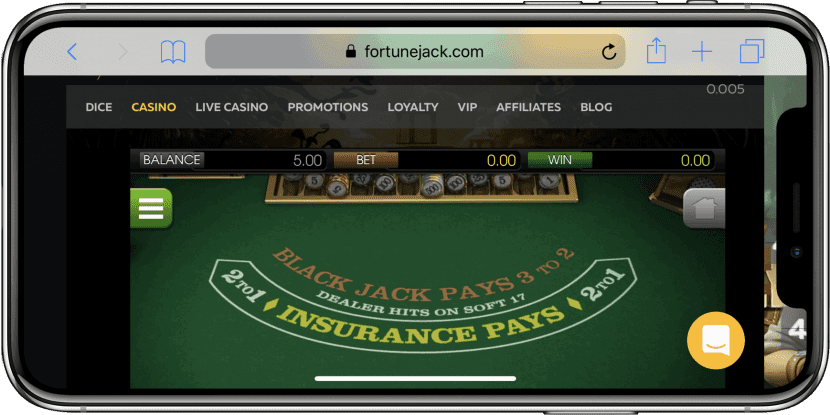 Transactions
Unique deposit addresses: Available.
Confirmations before play: 1.
Withdrawal time: Roughly 30 minutes.
Player to player transfer: Not available.
We had transactions show as successful at the time we made them, then they were changed to "failed" with no explanation given. Turns out it was due to the turnover requirement 😡
There is a very high 4 m฿ minimum withdrawal.
On a positive note we love the "withdraw all" button rather than having to fill in an exact amount.
Customer service
Customer service channels available: Live chat and email.
Speed of replies: Not instant like you expect in live chat, more like 5 minutes or more.
Accuracy of replies: Pretty good, English may not be their first language and they may not be experts, but they make a good effort and can usually give you the help you need.
Real life customer service test
Question: Hi, my last 2 withdrawals have both failed, why?Answer:
Wagering requirements apply before any deposit made on Member Account can be withdrawn. The deposit amount must be turned over 2 times before your withdrawal request will be approved. Wagering requirements can be met by playing on Slots, casino games and live games.
you have not completed deposit wagering requirements
Privacy and security
Information required at signup: Email and country.
2 factor authentication: Available.
Geo-targeting
Players in the United Kingdom of Great Britain and Northern Ireland and the United States of America are geo-blocked by FortuneJack.
Bonuses
110% first deposit bonus. 100% fourth deposit bonus. 50% bonus on all other deposits. There are also special offers like loss back and free casino spins from time to time.
Overall
Apart from their current scummy turnover requirement FortuneJack is a decent casino, sportsbook and dice site for desktop users. Not to worry though as the higher ranked options on this site are better.