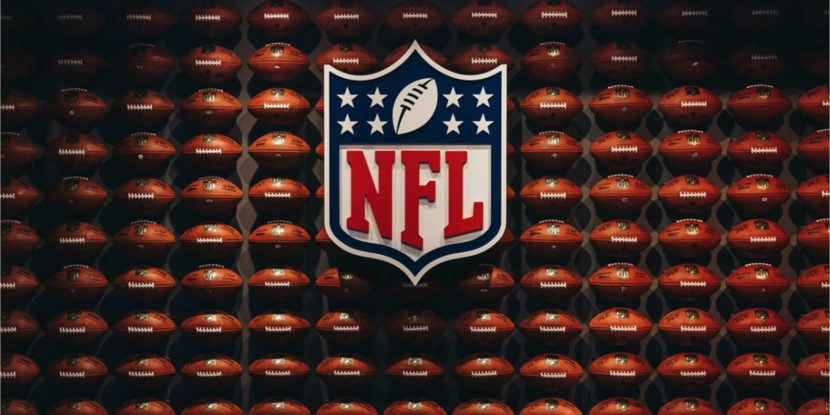 Where to Bet?
Who has the best odds?
You can see which crypto sportsbook has the best odds for the bet you want to make on our NFL odds comparison. You can see which sportsbook has the best odds overall on our best odds sportsbook ranking.
Who has the biggest range of bets?
Sportsbet has the biggest range of bets on every NFL game, with 46 different markets available. Second is 1xbit with 39 and the third is Betcoin with 21.
At Sportsbet you can bet on everything from total points in the first quarter, highest scoring quarter and if the away team will score an odd or even number of points. These obscure markets are a lot of fun and a good chance to find value.
Who has the best live betting?
Sportsbet has the best live betting on NFL. This is mostly due to the attractive and easy-to-use live betting interface. The live betting features, like live scores and "accept odds changes?" work better on Sportsbet than anywhere else. Cloudbet is a good second option.
Who is the best allround sportsbook?
See our detailed written and video crypto sportsbook reviews for all the top options.
The best, in that order, are:
American football bet types
The most common sports bet types are
Moneyline – Who will win?
Points spread – Handicapping the favorite a certain number of points.
Total points – Will the total points be over or under a certain number?
There are a few markets that are particular to American football betting. These include prop bets on things like how many yards will a quarterback pass for and how many yards will a receiver receive.
A completely different way to bet on NFL is Nitrogen Sport's brilliant 0% house edge NFL survivor pools.
Live betting
George Will famously described American football as violence punctuated by committee meetings. All the breaks in play that George was referring to, when the broadcasters go to commercials, are great opportunities to analyze the state of the game and bet live in play.
There are a lot of inefficiencies in live markets and therefore a lot of chances to get value bets on and make a profit. Live betting also allows you to trade out of a position you took pre-game as more information becomes available, information like the score or player injuries.
How to win
Follow the points on How to be a winning sports bettor.
Don't pay attention to media pundits. They are paid to be entertaining, not accurate.
Try both pre-game betting and live in-play betting, to find out which suits you better.
Get the highest possible payout for every bet by using our odds comparisons.
Differences between NFL and college betting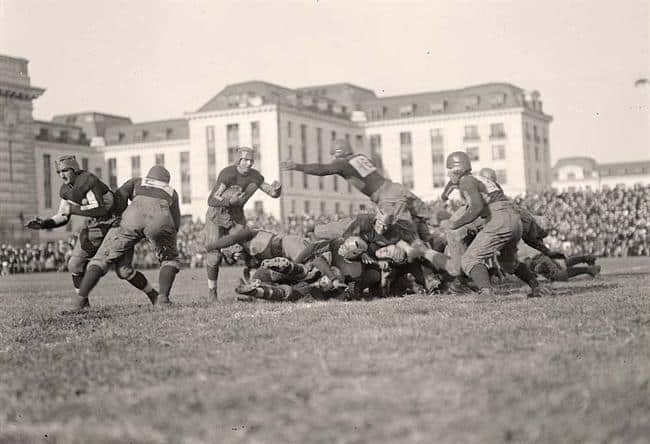 College football is a lot higher scoring than NFL. This does not only affect the total points markets, it also affects the points spread.
Consider an example where 2 teams have equally dominant wins over their opponents, one in NFL and the other in college. On average the college team will win by more points than the NFL team even though the NFL team had an equally dominant win. This is because there are simply more points scored in college.
College football is less predictable, meaning there are more upsets. This makes for more exciting betting and more opportunities to find value in the odds as the sportsbooks "get it wrong" more often.
There are a lot more college games to bet on. In the NCAA Division 1 FBS, there are about 60 games every week, making about 1000 games per season! For NFL it's only about 15 games a week making about 270 games per season.
Because NFL is more popular to bet on, NFL games have a larger range of different bet types available and higher bet limits.
NFL games can end in a tie, college games cannot. Moneyline bets are refunded when NFL games end in a tie because the tie is not listed as a betting option.