BitEdge is the new name of the Bitcoin Betting Guide. The other changes are
The URL
The logo
the odds comparisons update more frequently, every 15 minutes
The site is faster
No banner ads
Every bettor wants an edge and crypto plus the Bitcoin Betting Guide was the best way to get one. "Bitcoin Betting Guide" was a literal description of the website whereas "BitEdge" is the essence of what we are about, BitEdge is our identity.
BitEdge's goal is to be the world's leading source of crypto sports betting information and to help bettors win!
These are the odds comparisons we will be adding in the next few months;
NFL
NCAA Football
NBA
NCAA basketball
NHL
Spanish, German, Italian and UEFA Champions League soccer
US Presidential election
We have just added Fairlay and will soon add a 6th top crypto sportsbook to the odds comparisons.
We are fascinated by the upcoming surge of crypto betting on the 2016 US presidential election.
We have a broad overview of
The history of BitEdge
Humble beginnings
We have slowly been getting better at website names. The genesis of BitEdge was the Australian Sports Betting Guide, which I launched in 2009 while working at Betfair Australia.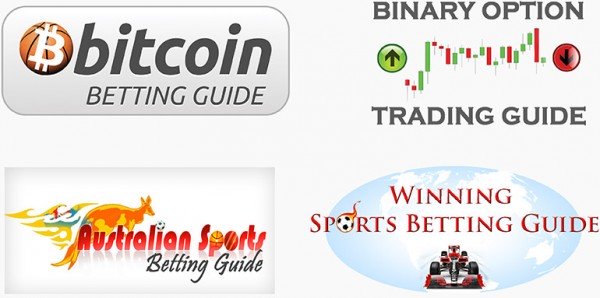 I was a profitable bettor and constantly explained things like odds and bet types to customers and co-workers. This gave me an understanding of what people needed to know in order to bet more profitably. I wrote down the answers to the most common questions and put them on a website. That content makes the basis of BitEdge's sports betting guide.
Disaster!
6 months after launch the website was getting traction but right after our first revenue, the site was hacked and there were no backups! I had trusted an Indian IT company to do everything technical and they failed miserably.
I lost thousands of dollars, hundreds of hours of work and about 20,000 words of quality original content. I was so shattered I gave up on being a Webmaster, deciding it was impossible for someone with no IT skills.
Second iteration
3 years later in 2012, I found myself working for someone who had been successful with websites that were inferior to the Australian Sports Betting Guide. This made me realize I had missed a great opportunity when I had given up so easily, and this inspired me to try again.
This time I made the site myself in WordPress. I registered the domain separately from where I hosted it and I made sure I always had 3 separate backups in 3 separate locations.
Later I made an international version called the Winning Sports Betting Guide and I made the Binary Options Trading Guide.
People told me the sites were good with solid content and clear layouts. In 2009 they would have been successful but by 2013 the space was oversaturated with endless similar sites and operators spending tens of thousands of dollars a month to outrank everyone on Google.
Crypto saves the day
All 4 websites I had made failed or were getting nowhere and working on them felt like a chore, then I discovered crypto! As soon as I tried gambling with crypto I had the aha! moment. I knew I wanted to be deeply involved and that I could make my best website yet about it.
I put all my time and effort into the Bitcoin Betting Guide and as soon as it showed some promise I wound down the other sites. I fell in love with crypto and the community, the price was going to the moon and I had finally found my niche. It took me 30 years to find something I was good at and it only happened because of crypto.
One mistake I made was ignoring people who told me we should have a short, memorable name and URL, but today we remedy that mistake. Thanks for visiting and have fun crypto betting!