Mixed Martial Arts is unrivalled as the fastest growing sport of the 21st century, and the UFC organisation has been the major driving force behind its growth.
Top UFC events now amass a TV audience in excess of 6 million fans. And due to its fast and furious format, multi-fight cards and global broadcast reach, it is prime for betting on.
Where to bet
Who has the best UFC coverage?
Most crypto sportsbooks will cover every UFC event in one way or another, but as it's still an emerging sport in betting terms, you won't find comprehensive coverage across the board.
The likes of Cloudbet, Sportsbet and Nitrogen focus their attention on the main 2 bet types explained below, and will sometimes extend their market coverage for the main event on an important fight card.
But Stake goes further, boasting the most in-depth UFC coverage in crypto betting. With a bigger range of markets, card listings uploaded sooner and plenty of fun props bets for the more popular fight nights, this is the most UFC-friendly destination for your betting.
Who has the best odds?
Check out which sportsbook has the best odds for all upcoming fight events using our UFC odds comparison.
Elsewhere, you can always find out who consistently offers the best crypto betting odds on our best odds sportsbook ranking.
Who is the best allround sportsbook?
See our extensive crypto sportsbook reviews for the lowdown on the best options available. BC.GAME, Sportsbet & Stake are currently ranked the top 3, in that order.
Types of bet
There are 2 main bet types that crypto sportsbooks offer on the UFC:
Fight winner
This one is self-explanatory. Also known as a moneyline wager, it's all about the head-to-head – you choose which fighter will be victorious.
In very rare circumstances, it's also possible a fight could end in a draw. But this should not put you off betting on the fight-winner market – in 2019 less than 1% of UFC contests were judged equal. And besides, in the event that a bout is called a draw, your fight winner bet will be void and your stake promptly returned to you.
Round Betting
With this bet type, the sportsbook sets a marker – known as a line – on how long the fight might last. Our job as bettors is to decide if the contest will finish over or under that line.
For example, say the line is set at 2.5 rounds:
A bet on the 'unders' would be successful if the fight is stopped in the first or second round.
A bet on the 'overs' would be a winner if the fight is stopped after the beginning of round 3, or if it goes the full distance.
In UFC, typically fights are 3 rounds of 5 minutes. But it's worth noting that championship title fights are often extended to 5 rounds of 5 minutes.
Statistically, across all weight divisions, less than half of UFC fights go the distance. So there is money to be made if you can foresee an early stoppage.
And the rest…
Some of the more comprehensive sportsbooks will also offer a range of additional markets.
The most popular market among the rest is a method of victory. Here the sportsbook sets odds on how exactly the fight will be won and lost.
A UFC bout can be decided by the following methods:
Knockout/Technical Knockout (TKO)
Submission
Decision (split, majority or unanimous)
Draw
You can also bet on a fight to go the distance or not.
On major fight nights, some sportsbooks will offer props and bets covering a multitude of topics. Like whether the referee will deduct any points, whether a specific fighter will win by a specific method, or if a fight will be stopped in a specific round – although this latter bet type is more frequent in boxing, where more rounds are generally fought.
UFC Parlay Betting
A parlay (or multi/accumulator) is 1 bet placed across multiple fights – you pick a selection of fighters you think will win their fights and your bet is comprised of all of these selections together. The odds for each of your selections are then combined, and payouts can be huge!
Here's an example:
You create a parlay comprised of 5 fight-winner selections.
The individual odds on the 5 fighters are
Fighter A) 1.40
Fighter B) 1.50
Fighter C) 1.60
Fighter D) 1.70
Fighter E) 2.00
The combined odds for all 5 of your fighters to win are 10.42.
Your profit on this bet would be 104.2m฿
The same 10m฿ stake spread across all of the selections as individual bets would've won you just 6.4m฿.
The UFC schedule is ideal for parlay betting as events have deep cards of 10 or more bouts on the same night.
So a good ploy can be to start with some heavy favourites that you believe are dead set to win, then mix in a couple of underdogs that tickle your fancy.
Parlay bets are fun and can help enhance the enjoyment of a fight card, especially the less glamorous undercard bouts if you're not an ardent follower of the sport.
But you must remember long odds mean it is a long shot. All legs of your parlay bet have to land for it to be a winner, and the likelihood of winning is decreased with every single selection you add to your slip.
Buy the ticket, take the ride… But don't always expect to win!
Top Tips for UFC Betting
Here are some key considerations to help bolster your UFC betting strategy…
Always watch the weigh-in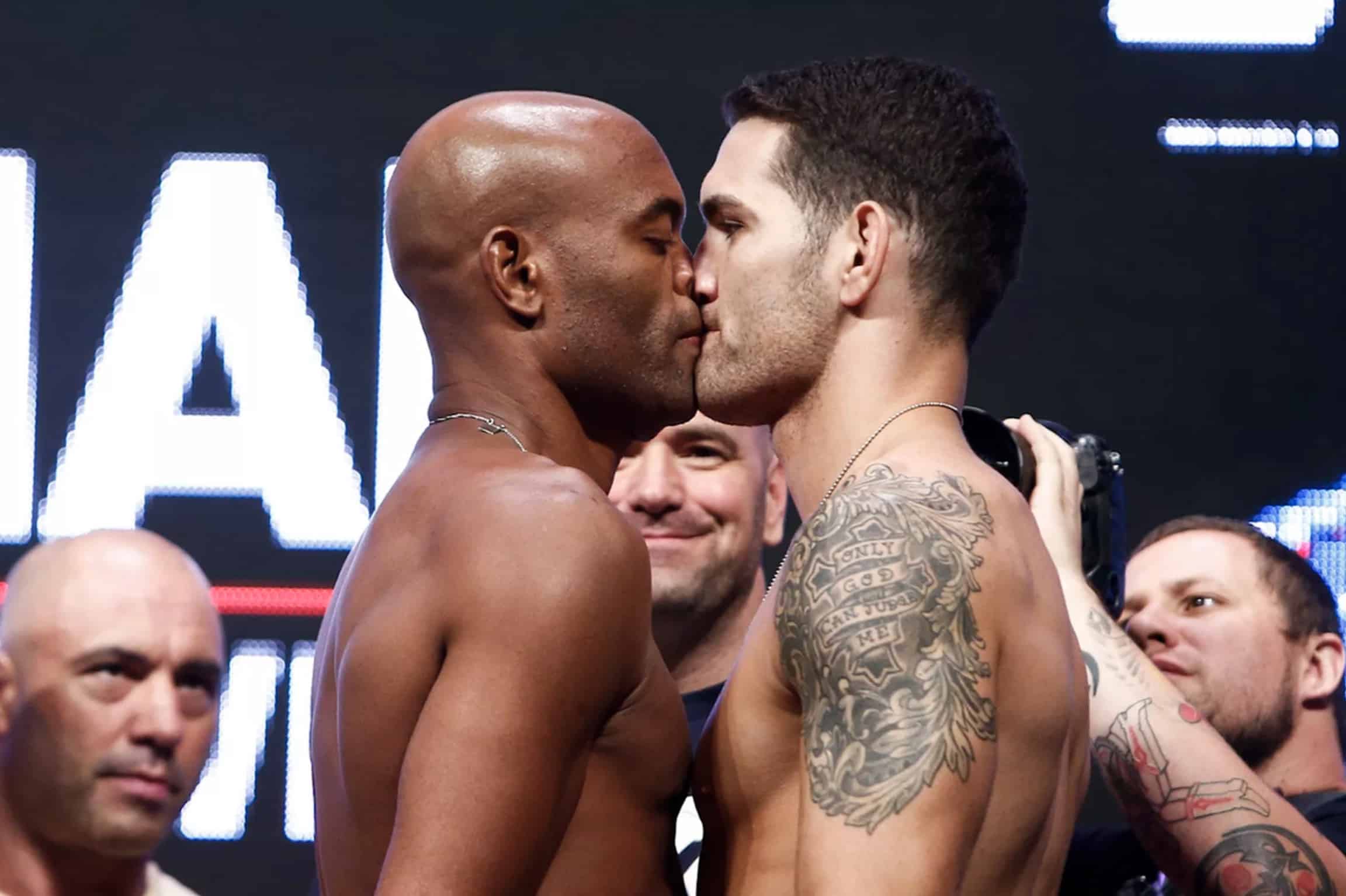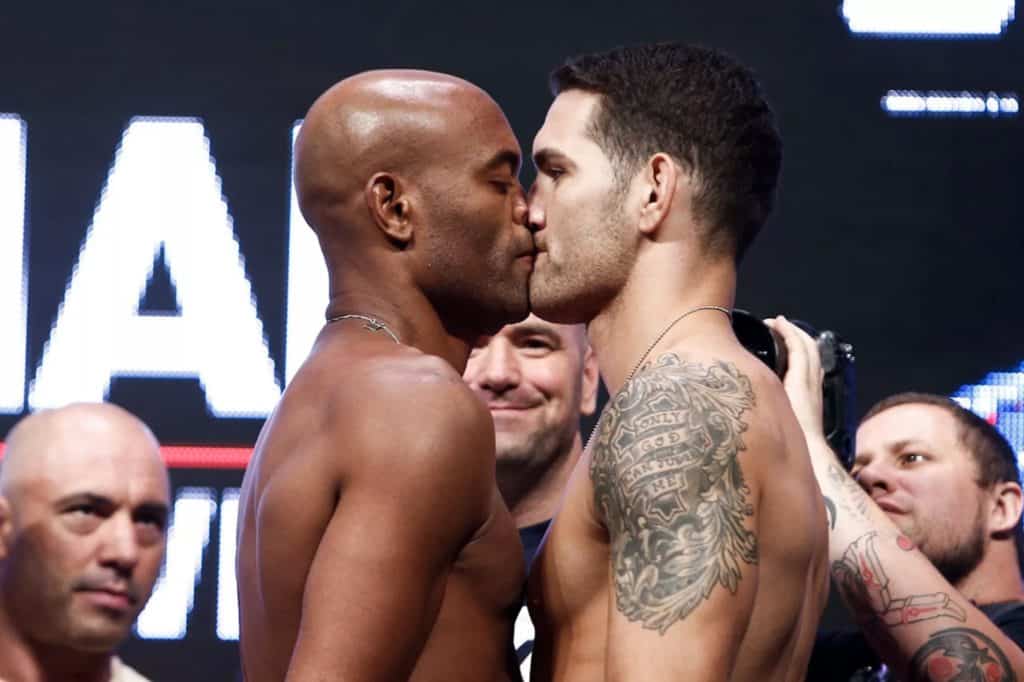 Normally held the day before the event, and attended by fans and media alike, a lot can be gleaned from a UFC weigh-in. It's never a good sign when a fighter has just lost a significant amount of weight and looks especially drained or gaunt on the scales.
A severe reduction in body mass is sometimes necessary for a fighter to be eligible to compete in that weight category, but this can massively affect his or her strength, conditioning and mental sharpness just 24 hours before a performance.
The odds will rarely change much after a weigh-in, but keep a close eye out, especially on fighters who regularly switch between weight categories. You'll be able to tell if a fighter is already up against it – and you can use that information to bet on his or her opponent at a value price.
Think about contrasting fight styles
Mixed martial arts are exactly that; a mix of disciplines and styles all rolled into 1 format, and hosted in the UFC's octagon of reckoning, where there can be no hiding place!
When weighing up your betting options, considering different fight styles can help you assess who wins, and by which method. The stance is a core component of this. In general, someone with a southpaw fighting stance (left-handed) has an advantage over an orthodox (right-handed) fighter.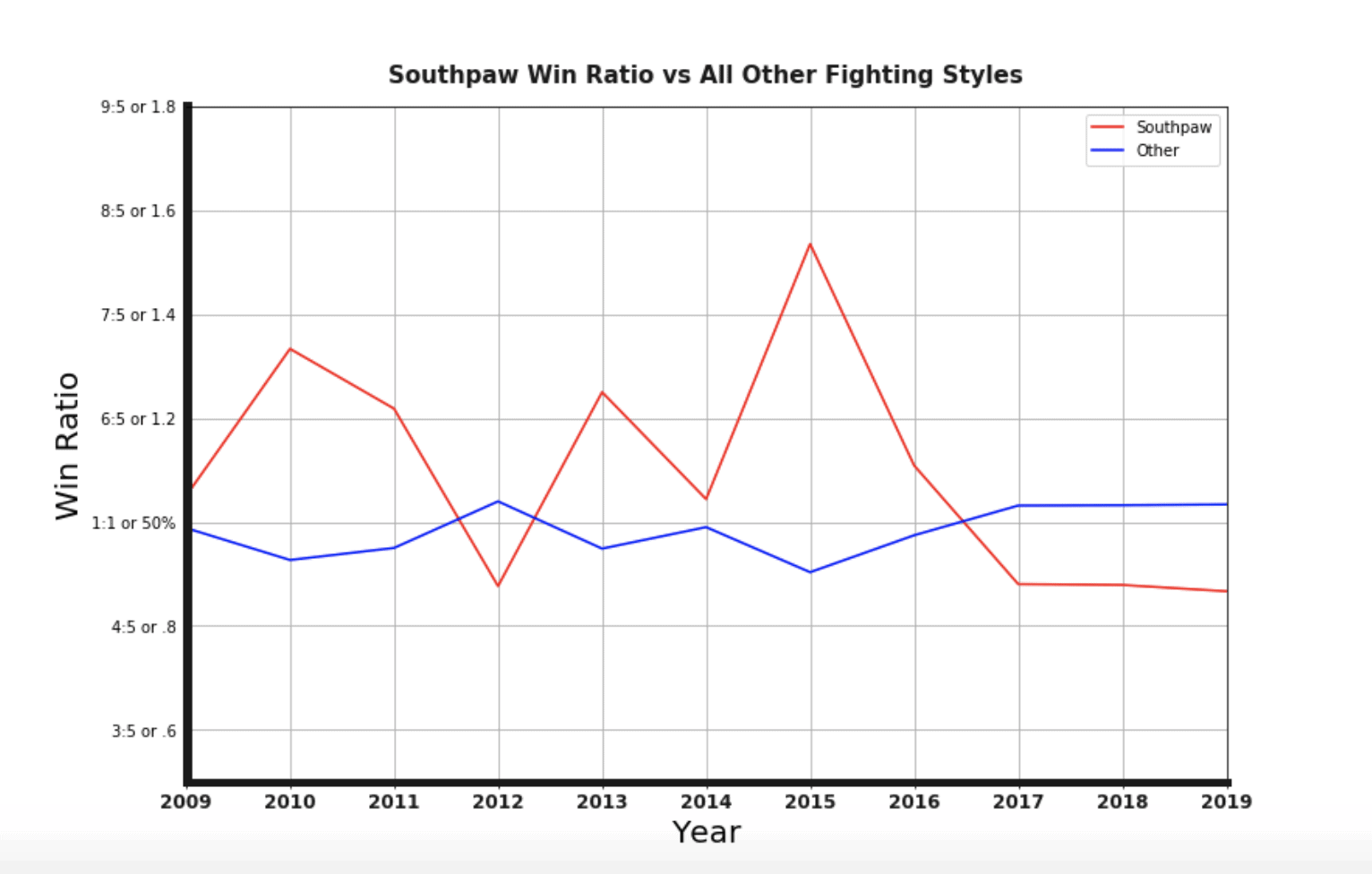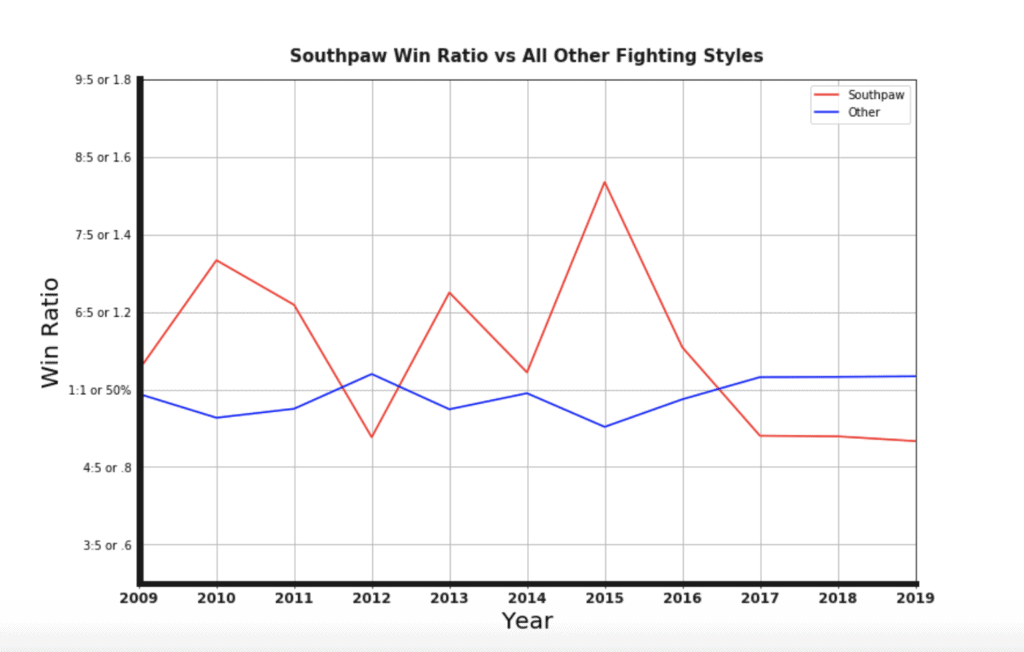 Put simply, this is because left-handed fighters are rarer. Most fighters spend their careers training against and with orthodox stances. That becomes habitual and autonomous. So it's tougher for them to get to grips with a southpaw, and when you have 2 stand-up and strike fighters facing off in the UFC – this is a key consideration.
Conor McGregor's 13-second triumph over Jose Aldo at UFC 194 is a famous example of Southpaw advantage in action.
Meanwhile, most elite fighters nowadays are well-rounded in the different martial art disciplines. But take note: over recent history, way more UFC champions are built from a primary fighting style of wrestling and jiu-jitsu than boxing.
Speed & aggression beats slow & steady
Earlier we mentioned only 1% of UFC fights are judged as a draw. This means even when a fight goes the distance and seems tough to call, judges will almost always declare a winner.
When making that decision, judges tend to favour fighters who have been aggressive and fast, regardless of how effective their output has actually been. If 1 is primarily on the attack and the other is a counter striker, the judges are likely to favour the attacking fighter.
So, next time you're deciding who to bet on in a 'pick'em' fight, it's helpful to study the natural pace of work and strategic approach each fighter normally takes.
Be smart about rematches
The rematch has been a staple of prize-fighting promotions for centuries.
Particularly when a first fight between 2 opponents has been close, or entertaining, a rematch is soon scheduled and ultimately hyped as an exciting duel that's too close to call.
Will revenge seek its course..?

The grudge match to end all debate…

This time it's personal…
We've heard all the buzz phrases a thousand times! But don't be fooled by the hype – most of the time the initial fight result is repeated in the sequel.
Indeed, in the UFC, 71% of rematches have ended with the same result as the first fight. That's a compelling stat, but often the odds won't reflect the strong psychological advantage a fighter has when he has already beaten his opponent previously.
Indeed, in the last 8 years, only 59% of the fighters who won a first matchup, have gone into their rematch as the favourite. Of the 41% who were listed as underdogs, 14 out of 25 were victorious. This is certainly worth bearing in mind when you're weighing up which fighter to bet on next time there's a big rematch on the card.
How to win