Traders on a budget have long found it challenging to grab the best wallet for their needs. However, it's excellent to see Ledger providing a high-quality budget alternative. While it doesn't compete with the Nano X, there's still plenty to like about the device. It's a hardware wallet which comes in at a lower price point than other Ledger products while still retaining high levels of service. So, instead of starting at $100 like the Nano X, traders can get a Ledger Nano S wallet for $79 or less!
In our Ledger Nano S wallet review, we cover every vital feature of this Nano wallet, ensuring traders can discover everything they need about this budget cold storage option. Settle in with our experts to get the true picture!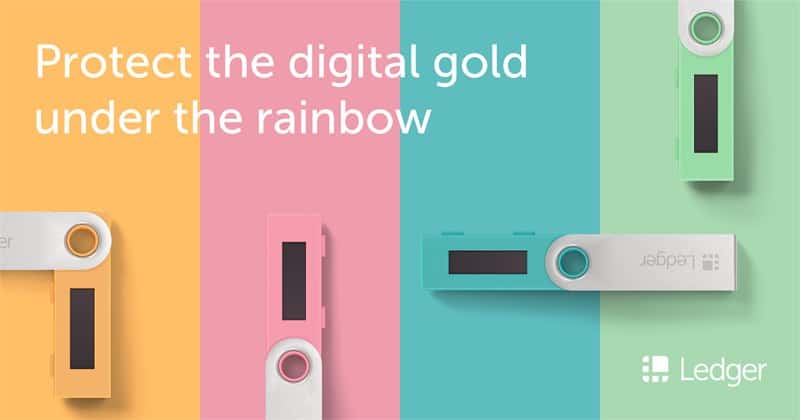 Introduction to Ledger Nano S Wallet
The Ledger Nano S wallet provides fantastic crypto choice to users. Traders can select from over 5,000 cryptos, although it only has storage for up to 5 cryptos at a time. So, budget users who have a more diverse portfolio may have to choose a different option.
Because the Ledger wallet is custodial, it provides users the chance to retain ownership of their crypto, even when staking their funds. Although it's not a top-end cryptocurrency wallet, it's an excellent starting point for budget traders. Particularly for new investors just getting into the world of crypto trading. With so many different wallets on the market, selecting the most appropriate one can be challenging. Is the Ledger Nano S the best out there, or is there another low-budget wallet which tops it?
Our Ledger Nano S review provides all the information required to form a solid opinion on this crypto storage device. To discover if it's top-of-the-budget options, stick with us to the end!
Type of Wallet

Hardware and Custodial

Price

Between $60 and $79

Fees

Only gas fees

Ledger Nano S Features

5,500 cryptos supported
Connects to mobile via a cable
High levels of security
Traders can store NFTS on the Nano S

Number of Cryptocurrencies Supported

5,500

Earn

Staking is an option

Customer Service

Email and social media

Hardware Compatible

Desktop and mobile

SPV or Full Node

Both

Who Ledger Nano S Wallet Best Suited For?

Beginners and low-budget traders
Ledger Nano S Pros & Cons
Pros
Has fantastic security provisions
Over 5,000 cryptos are available
Available to traders on a low budget
Backups are part of its architecture
Cons
Not available for iOS users
Maximum of 5 cryptos at a time
The mobile cable has to be purchased separately
Services Offered by Ledger Nano S Wallet
There are plenty of features in the Ledger Nano S which help it to stand out. So, our Ledger Nano S wallet review covers what to expect with this device.
The most obvious option is the ability to connect to exchanges with the Ledger Nano S, meaning traders can retain agency over their funds while still enjoying benefits such as staking.
The support for different crypto features is also excellent. Traders can choose from over 5,000 cryptos, purchase NFTs, and stake their funds. It makes the Ledger Nano S as worthwhile as any of the higher-priced wallets. There's also the option to create a backup, which protects users when trading online.
It can't connect to mobile devices via Bluetooth, like the Nano X. But traders can still use mobile functionality with a connecting cable. As a result, it allows all users to access their Bitcoin ledger on the go.
How to Create an Account
It's simple to begin using the Ledger Nano S. Traders don't have to follow complex instructions, they can just get it out of the box and follow the instructions. With an install wizard in place, it makes it accessible for beginner traders.
How to Proceed with a Transaction
Completing transactions is straightforward with the Ledger Nano S wallet. The first step is to ensure the wallet has access to the appropriate cryptocurrency. As long as this is the case, then the steps are as follows:
Connect the wallet to the exchange
Select the cryptocurrency to trade in
Choose how much crypto to trade
Select the wallet address and double-check it's correct
Complete the process
Each crypto exchange will have some steps which differ from this list, but the essential idea remains the same across the board.
How to Make a Deposit
Making a deposit is extremely simple. Traders just have to select the amount of crypto they want to send, and then enter the Ledger Nano S wallet address.
How to Make a Withdrawal
It's also easy to complete a withdrawal. Because it's the inverse of making a deposit, the process is the inverse. So, traders just have to send their funds from the wallet to their chosen destination.
Ledger Nano S Wallet Supported Tokens
With such a massive selection of available cryptos with over 5,500 options, it would be ridiculous to list them all in our Ledger Nano S wallet review. However, we've still compiled a selection of some of the most prominent cryptos and tokens available for staking.
BTC
ETH
LTC
BNB
DOGE
DOT
BCH
TRX
SOL
Is Ledger Nano S Wallet Safe and Legit?
The Ledger Nano S is a legitimate device, mainly as it's now an updated option. It has fantastic security in place, showing Ledger cares about the safety of users, even for cheaper products. There are also plenty of superb reviews from users, establishing its reputation as a high-quality product.
Security
One of the most impressive aspects of Ledger's security is its in-house security teams. It employs ethical hackers to locate weaknesses so the company can then release firmware updates to close any gaps in its protection. It's an excellent approach to product security, and it shows in the standard of safety protocols.
Traders can create a PIN and recovery phrases when setting up their devices. As a result, it makes the protection high-level, as users can set up their own backup provisions.
When using the Ledger Nano S, it's important to note the funds are in cold storage. So, they're kept offline and secure. Additionally, there have been no successful hacks from remote devices of a Ledger device. Which means as long as users keep the device secure, it's unlikely to be hacked.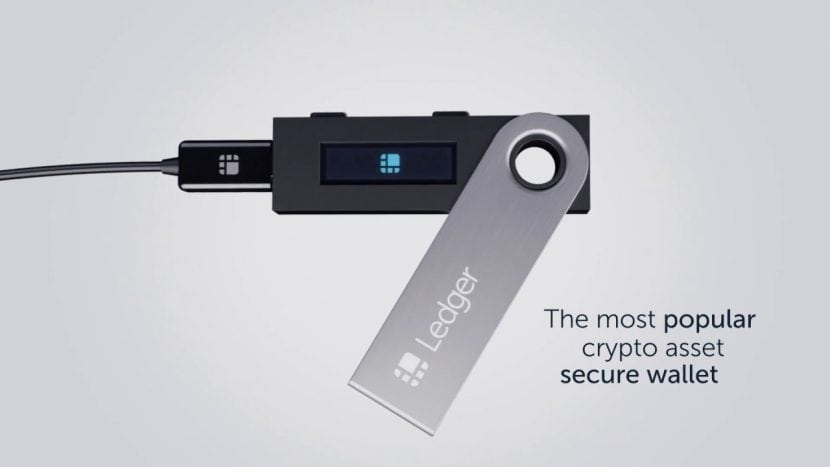 User Interface
The buttons on a Ledger Nano S are small but simple controls. There are two buttons which move the menu screens up and down. To confirm an option, users just click both buttons together. It's extremely easy and appeals to all types of traders.
How to Use Crypto Wallet on Android & iOS
The Ledger Nano S wallet is easy to get going on a mobile device. However, users do need to purchase a cable before starting. After buying the cable, our guide helps traders take the first steps.
Install Ledger Live on the mobile device
Use the cable to connect the mobile to the Nano S
Use the app wizard to set up the device
Currently, Ledger crypto wallets are only available on Android, so iOS users can't trade on mobile.
How to Use Crypto Wallet on Desktop
Fortunately, using the Ledger Nano S wallet on a desktop is just as simple. Like on mobile, it requires a cable, but it's not difficult to set up.
Use the cable to connect the device to the desktop
Use the Ledger Live app, or other acceptable apps, to begin the process
Make the connection between the wallet and desktop
Begin using the app to control the wallet
Backup & Restore
With the potential to lose access always a possibility, a backup is critical for crypto users. Fortunately, the Ledger Nano S wallet has excellent backup features, which are also user-friendly.
When setting up the wallet, set a 24-word recovery phrase
If the wallet malfunctions or users lose access, get a backup device
Use the 24-word phrase on the backup device to regain access
As a result, traders can easily access lost accounts, removing much worry.
Troubleshooting
When creating our Ledger Nano S wallet review, we saw various issues users might encounter. As a result, we thought it would be best to cover the most common troubleshooting issue.
Connecting the Ledger Nano S to a desktop is the most common way to use the wallet with detailed control. However, cables aren't infallible, so they can sometimes cause problems. So, we checked with Ledger to find out the best solutions.
The lead might be faulty, so trying a new lead is the best first step
Sometimes, USB ports can have issues, so try a different port
Some software can stop the connection, so turn off VPNs, firewalls, and anything else which can impact the connection
Ledger Live may need admin privileges, so set it to run through the admin account
These solutions should ensure the device works correctly, but if it doesn't, Ledger has a support center to get further help.
Ledger Nano S Wallet Alternatives
Despite being a budget wallet, the Nano S can compete with higher-priced devices. So, we've compared it to some top wallets to see if it can hang with the big boys!
Ledger Nano S Wallet Vs Ledger Nano X Wallet
The S and X is the comparison most users will make. With both devices coming from the same company and sharing some features, it's no surprise to see them offering a similar service in some areas. However, the Ledger Nano X provides a superior overall offering, although traders could choose the S Plus to get closer to the overall Nano X experience.
The Nano X is the superior wallet, but the Nano S is more than good enough for most users. Anyone with enough funds should choose the X, but traders on a budget won't be disappointed if they pick the Ledger Nano S.
Ledger Nano S Wallet Vs Trezor Model T Wallet
The Model T is a higher-budget wallet with more features than the Nano S. However, there's not a tremendous amount of difference regarding the most essential options. Both wallets are secure, have plenty of crypto support, and allow mobile use.
The Ledger Nano S has a simple interface, but it's not as good as the Model T. Traders can use a touchscreen, which makes it much easier to find their way around. Anyone who likes messing with their wallet will prefer the Model T.
Price is the obvious difference between the two products. Users with a substantial budget will get a better overall experience with the Model T, but the Nano S won't disappoint budget players.
Final Thoughts
The Ledger Nano S wallet won't compete with the best cryptocurrency wallets. However, the high-cost devices aren't its competition. It's a budget device and a very good one as well.
Anyone with a lower budget should look at the Nano S. Although of course, those looking for a superior offering can go above and beyond to the Nano S Plus.
Our only real issue is ensuring the device is bought directly from Ledger. Some second-hand or third-party sellers can behave immorally, and buying directly from Ledger removes this risk and protects users.
Q&A Session
In this section, Will Wood will address your inquiries and the most common questions regarding Ledger Nano S and offer guidance to newcomers in the field. Feel free to submit your questions through our contact form, and we will strive to respond within 48 hours.