Pros
Good support.
Long time operator with integrity.
Cons
Clunky buggy website.
Small range of game providers.
Only Bitcoin and Bitcoin Cash accepted.
Privacy and security 7/10
Coinbet24 is a crypto sportsbook that also has a full-featured casino on the side. I will start with a couple of positives; the list of last played games is handy, and there is a super cool minesweeper game that I had not seen before.
Minesweeper and other games like heads or tails are mostly ruined because the only way to change your bet size is to click through the menu and settings. Even then you can only choose between 4 pre-set bet sizes, like 0.1 m฿ and 1 m฿, nothing in between! That's bad game design.
Also when you have any game open you cannot click through to any of my account functions because the account menu loads behind the game instead of in front of it as it should. Unfortunately, this kind of poor user experience is typical.
Slots
Range: About 300 games, which is much less than the higher-ranked casinos listed here.
Overall the slots are okay. Some titles like Book of Aztec are slow, clunky, boring and ugly. Other titles like FaFa Twins pictured here and Rise of AI are good.
Coinbet24 does not bring the sleek integration, rich multimedia and fun of the higher-ranked casinos listed here.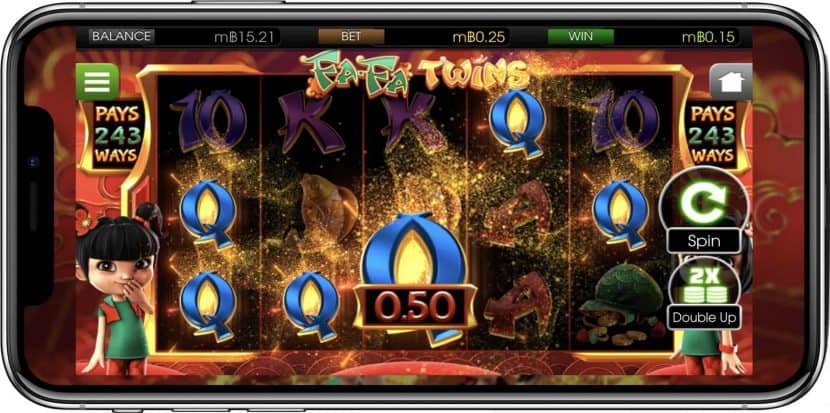 Live dealer
Range: Small range with only Ezugi games available. Ezugi is pretty good though.
In the live dealer lobby, there are buttons to choose a grid or tile layout. Unfortunately, they don't work. Also, you can't only see blackjack or only see roulette, and in the long list of all games they are not even grouped together. The lobby gives no information about bet limits on the tables that are displayed so when there are several different blackjacks with different table limits you don't know which one you should click through to for your bet size range.
The lobby shows games that turn out to be unavailable when you click through to them. Conversely, by entering an Ezugi game and then clicking through to the Ezugi lobby (as opposed to the Coinbet24 lobby) you can access games that are not displayed in the Coinbet24 lobby.
We had a bug where a game would show our balance and let us put a bet on the table, but when bets closed for that round the bet would not be accepted and the balance would show 0. The same game works great on the higher-ranked casinos listed on this site so it s a problem with Coinbet24's implementation.
Coinbet24 provides a list of transactions which includes
Deposits and withdrawals
Sportsbet
Live sportsbets
Slots
Table games and other games
Bonuses credits
In fact every balance change you can think of except for live casino!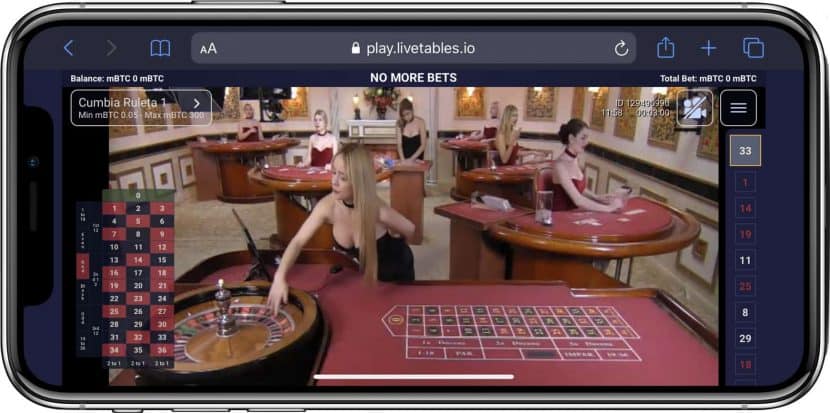 Table games
Range: Small range with a few varieties of the most popular table games and a single variety of the less popular ones.
The table games have a nice wooden tactile feel with nice sounds as well.
There is a bug in my preferred version of blackjack which you can see pictured here on mobile. The chip selector covers the centre chip placement area, meaning you can't make a bet in that position. I could only play in the left and right positions. It's fine on desktop but not on mobile, and I was using an iPhone 11 max which is a large-screen mobile.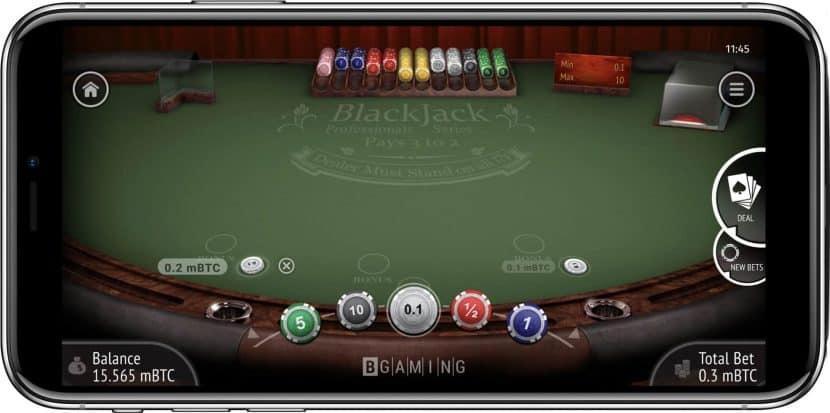 Transactions
Unique deposit addresses: Yes.
Confirmations before play: 1.
Withdrawal time: 4 hours.
Player-to-player transfer: No.
Customer service
Customer service channels available: On-site ticket system. It's a live chat box but it's never manned so you have to leave a message.
Speed of replies: Coinbet24 reply quickly.
Accuracy of replies: Good. I get the feeling they are a small team and everyone knows the product well.
Privacy and security
Information required at signup: Email address, country and date of birth.
2-factor authentication: Not available.
Geo-targeting
Players in the United Kingdom of Great Britain and Northern Ireland are geo-blocked by Coinbet24.
Bonuses
You can only get this 10 Euro free bet here at BitEdge!
If your first bet of 10 Euros or more loses, then 10 Euros will be credited back to your account within 24 hours.
Those bonus funds will have to be turned over on sports 3 times at odds of 1.5 or higher before they can be withdrawn. When we say "10 Euros" that means 10 Euros worth of crypto.
You'll also get 10 free spins for verifying your phone number as the general bonus.
Overall
Coinbet24 is a better sportsbook than casino and it's not a very good sportsbook. They get credit for being an honest operator for over 5 years. If you want to play there, go ahead, it will be fine, however, their website is outmatched by some of the top-ranked casinos.