Pros
Fast withdrawals.
Fantastic mobile app.
Large max bet.
Cons
Bad privacy.
High minimum withdrawal.
Some games are denominated in Euros.
Privacy and security 6/10
Sportsbet is a modern and fun crypto casino. They also have a great sportsbook that is worth checking out (review).
Everything feels premium and is a joy to play on their casino offering. The mobile app really improves the experience on your device, however it is a shame not all the games are available there.
Slots
Range: Huge! Over 1000 slots to play across 22 providers.
Sportsbet's wide range of slots are great fun to play across desktop and mobile. There are even a few exclusive slots, such as Viking Madness. Everything loads quickly and runs smoothly, however a few games show your balance as Euros.
Being able to sort the slots by popularity, volatility, RTP and hit ratio is a nice addition – meaning players can find a slot tailored to the gambling experience they want to have. You can also see this information for each individual game by hovering over the "i" next to the game – which makes it a lot easier to decide on a slot.
Only 101 of the 1000+ slots are available on the app, but there is still enough choice to keep you going.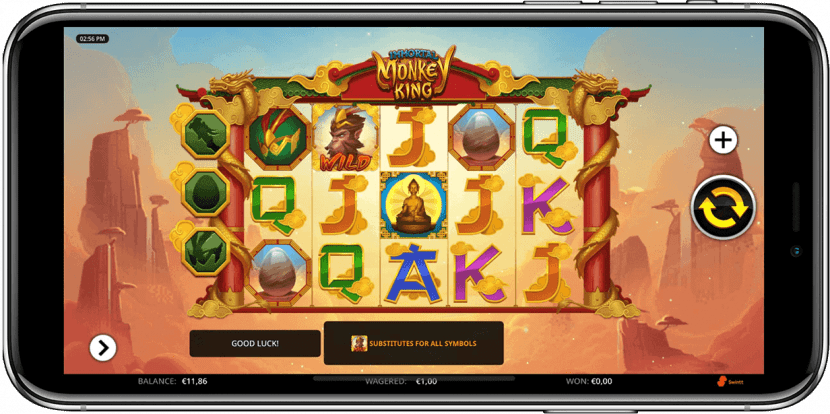 Live dealer
Range: Large – nearly 100 games to play across 5 providers (Evolution, One Touch, Asia Gaming, eBet and Super Spade Games).
Sportsbet's doesn't let players down with it's live tables offering which is sleek and thoroughly enjoyable. Each game is easy to find and has its minimum and maximum bet clearly labelled. We had no issues running the games across both desktop and on the app. Your balance updates as the game pays out, which makes it easy to keep track of. There are a wealth of nice options, like side bets on blackjack, to keep players entertained.
Unfortunately only 16 live dealer tables are available on the app – with pretty much all of those being Baccarat.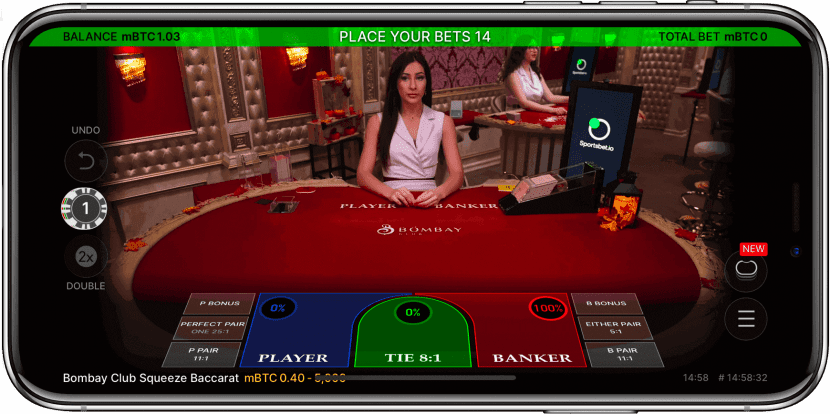 Table games
Range: Medium – 46 in total.
As with most features on Sportsbet's casino, the tables all work exactly as you'd expect and are great fun.
We encountered no issues when playing any of the games on desktop, but again very few are available to play on the app.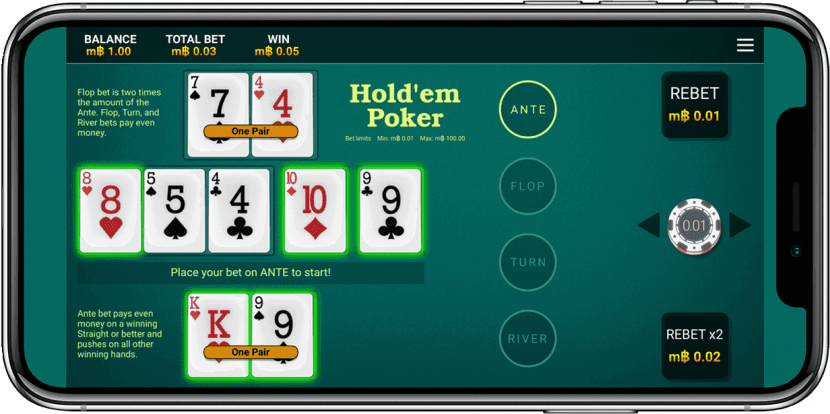 Transactions
Unique deposit addresses: Generated automatically.
Confirmations before play: Instant.
Withdrawal time: Instant.
Player to player transfer: Not available.
The minimum withdrawal of 2 m฿ – approximately $25 – is high compared to other crypto sportsbooks.
You do need to wait for one confirmation after deposit to order to make a withdrawal or Euro conversion.
Customer service
Customer service channels available: Live chat and email.
Speed of replies: Live chat replies instantly 24/7. Our emails took about an hour or less to be replied to.
Accuracy of replies: Generally good – they are helpful and professional.
Real life customer service test
Question:
Hi, how many confirmations does my deposit need before I can bet with it?Answer:
You cannot transfer it to EUR nor withdraw until it is fully confirmed. You can make a bet anytime the deposit is credited.
Privacy and security
Information required at signup: Email address and date of birth.
2 factor authentication: Available.
Sportsbet customer service suggest that you may need to send a passport scan and proof of address before you can withdraw. This isn't mentioned on sign up and does drastically reduce the privacy of the website. We didn't need to complete this process for our withdrawal, but there's a possibility that they'll hold your money until you do.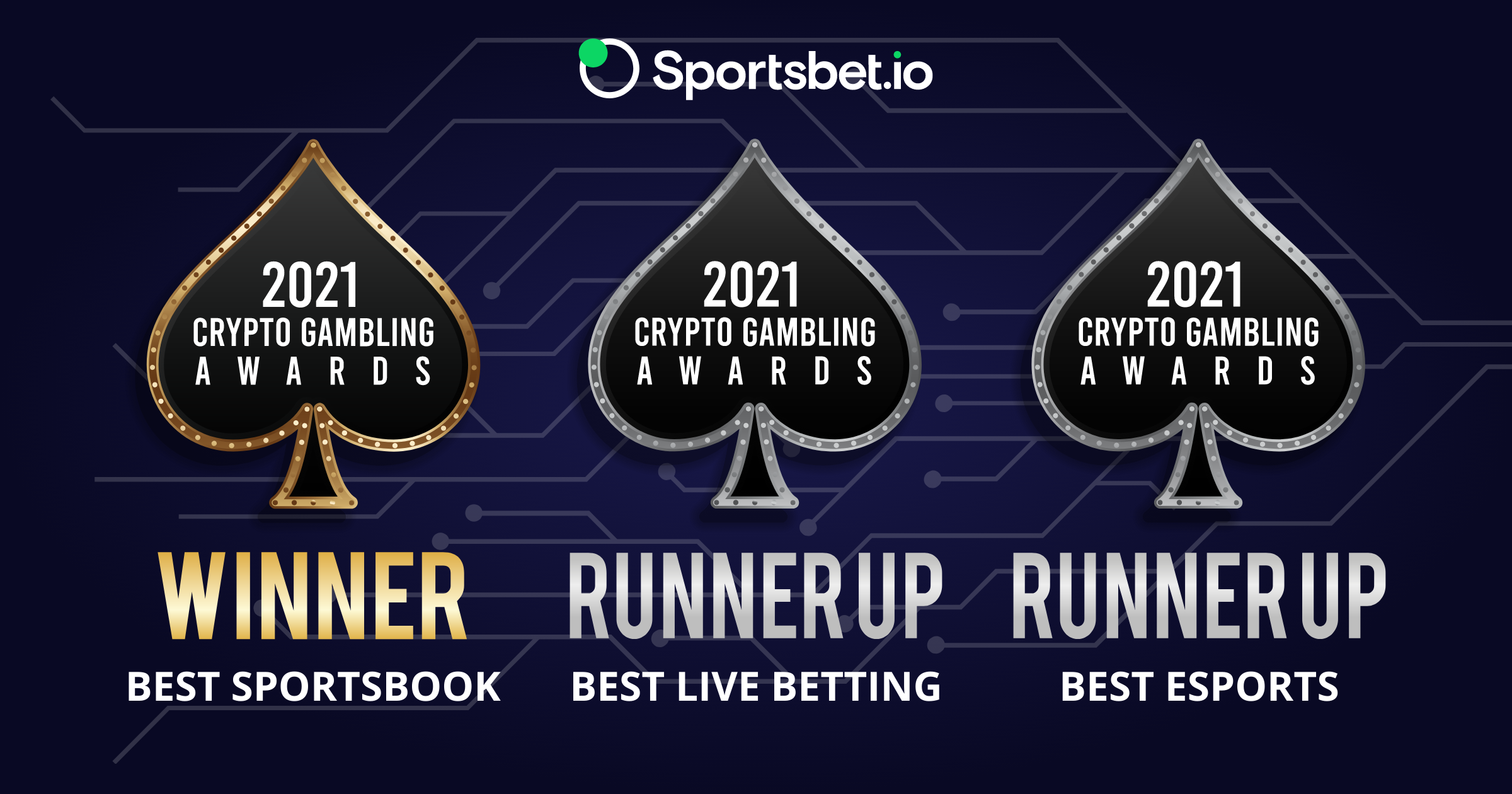 Geo-targeting
Players in the following countries are geo-blocked by Sportsbet:
Australia
France
Germany
Netherlands
United Kingdom of Great Britain and Northern Ireland
United States of America
Bonuses
All bonuses on Sportsbet go through their Clubhouse rewards program. As you progress through their tiers – starting at Steel and ending at Diamond – you earn free bets, free spins, free hands or cashback, all of them tailored to your individual gameplay. Points are earned through placing sports bets, or staking on spins or table games.
Your progress can all be viewed through a clear, easy to follow tracker.
The program itself is nice, but it's a shame there's no first deposit bonus.
Overall
Sportsbet's casino offering is very good and a lot of fun to play. The rewards system adds another level of interest by releasing bonuses as you play.
We would like to see more games on the mobile app though, hopefully this is something they improve in the future.