This operator is currently inactive

mBit is a well-established, fun and trusted crypto casino. There was, also, a good sportsbook at mBit, but, unfortunately, it no longer exists 🙁
User experience
The site is clear and well laid out, it's easy to find the game and the bet you are after and the betslip is easy to use.
Having to transfer balances between a casino wallet and a sportsbook wallet on the same site is an unnecessary bother, especially since you have to wait a few minutes! The balances displayed don't always update.
When you are in the sportsbook the main account functions, settings, deposits and withdrawals are not available, you have to go back to the casino for that. The active bets and bet history do not present the information well or give a lifetime profit and loss.
mBit seems like a casino first with a sportsbook added on as an afterthought, it's not a fully integrated unified experience.
Lastly, the logout button does not work on mobile. We had to clear all browsing data just to log out!
Odds
Sportsbook's overround: 3.23%
50:50 equivalent: 1.93
The odds are good as you can see in our rankings. This should be a big part of your decision.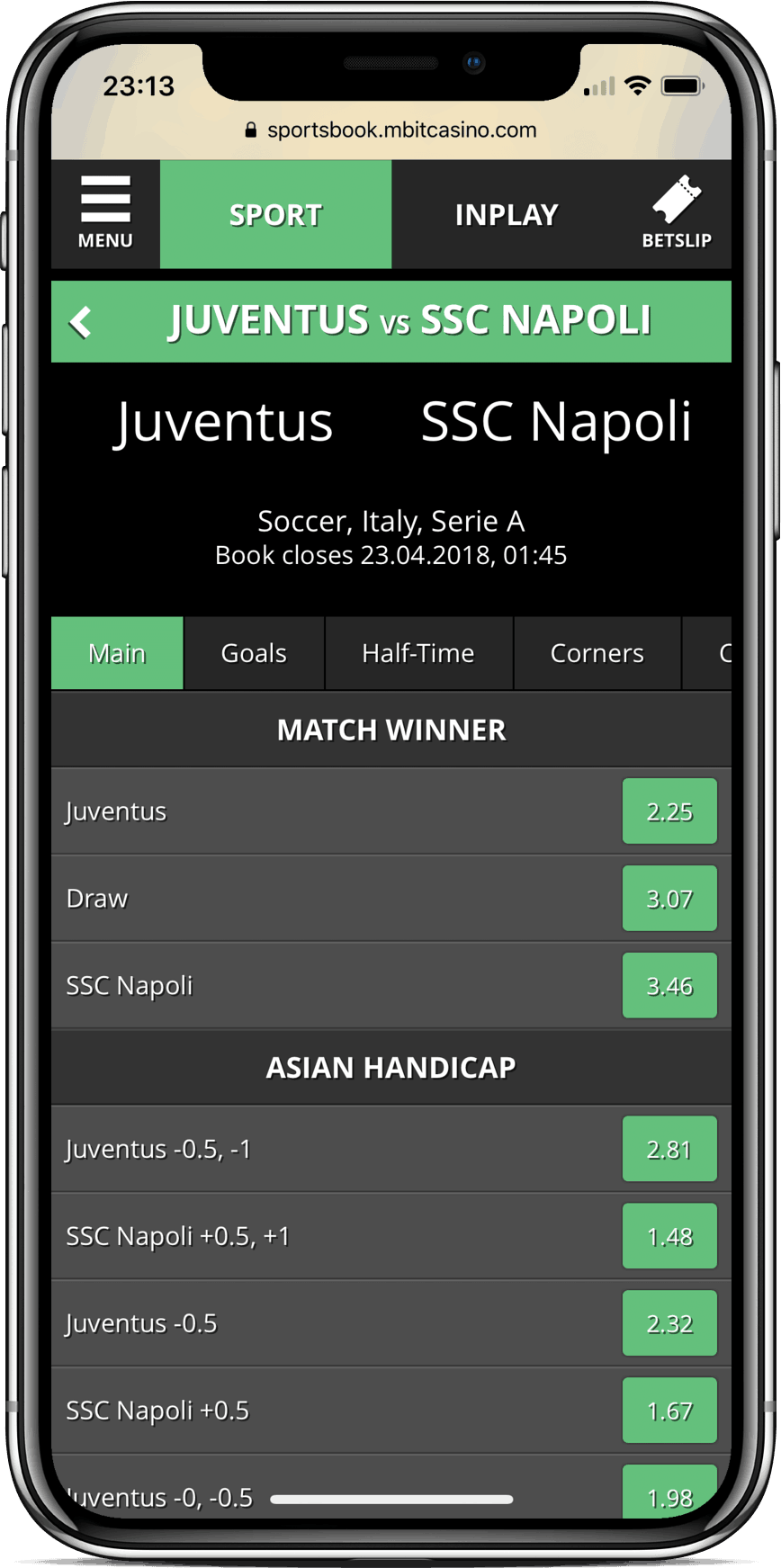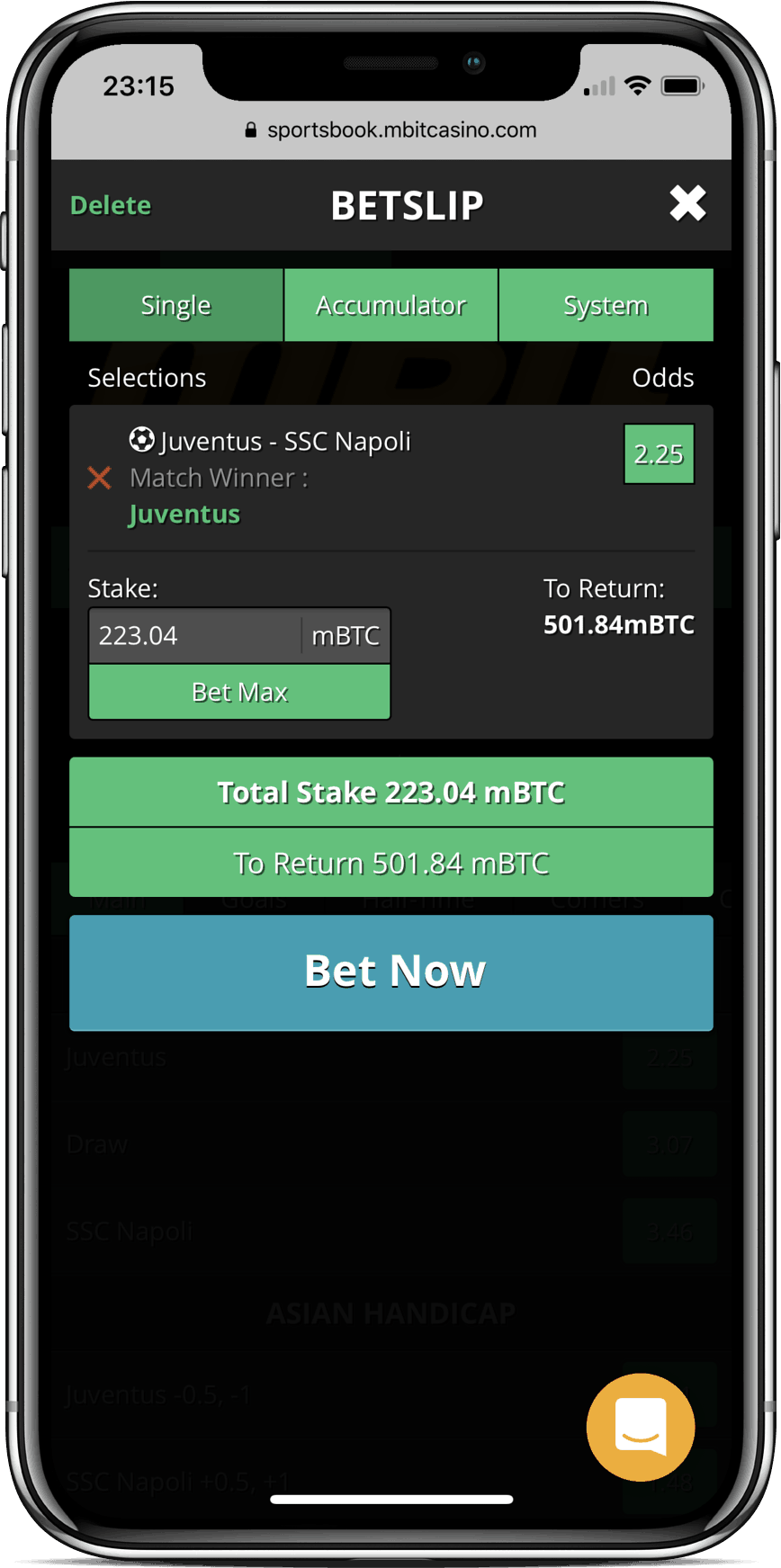 Range of bets
Range of sports, leagues and events: Good, all sports right down to Darts and Water Polo.
Range of bet types per event: A decent range of around 15 markets on NBA games and well over 50 markets on English Premier League. This is less than some but still more than your likely to need.
Live betting
There is a large range of events and bet types available for live betting with a good range of min and max bet limits. We like that the way betting markets and the bet slip is displayed is basically identical in live and pre live betting, this prevents any confusion and makes for an easy intuitive live betting experience.
Annoyingly changes in odds will derail your live bet, even if the odds change in your favor. There is no option to accept all changes, there is a button to accept a change in the betsip but you press it it still does not work. You have to just keep trying. This is shown in the video walkthrough at the bottom of this review.
Transactions
Unique deposit addresses: Not available.
Confirmations before bet: 1.
Withdrawal time: Withdrawals take about an hour and sometimes we have even had to contact support.
Player to player transfer: Not available.
Customer service
Customer service channels available: Email and 24/7 Live chat.
Speed of replies: Live chat is available 24/7 but we did have to wait at times.
Accuracy of replies: Not good. They are polite and professional but we were given incorrect information multiple times.
Real life customer service test
Question:

How long does it take for funds to come from the sportsbook to the casino?
What happens in tennis bets if a player retires injured?
Answer:

They should be there now.
Please check the terms here: https://sportsbook.mbitcasino.com/sport-rules/tennis
Privacy and security
Information required at signup: Email address.
2 factor authentication: Available.
They require your full details to play some of the live casino games, although the details we entered were never verified.
Bonuses
Bonuses will automatically be applied to your deposit but they are for slots only, not sports betting. Unless you are a one armed bandit you should opt out before you start betting.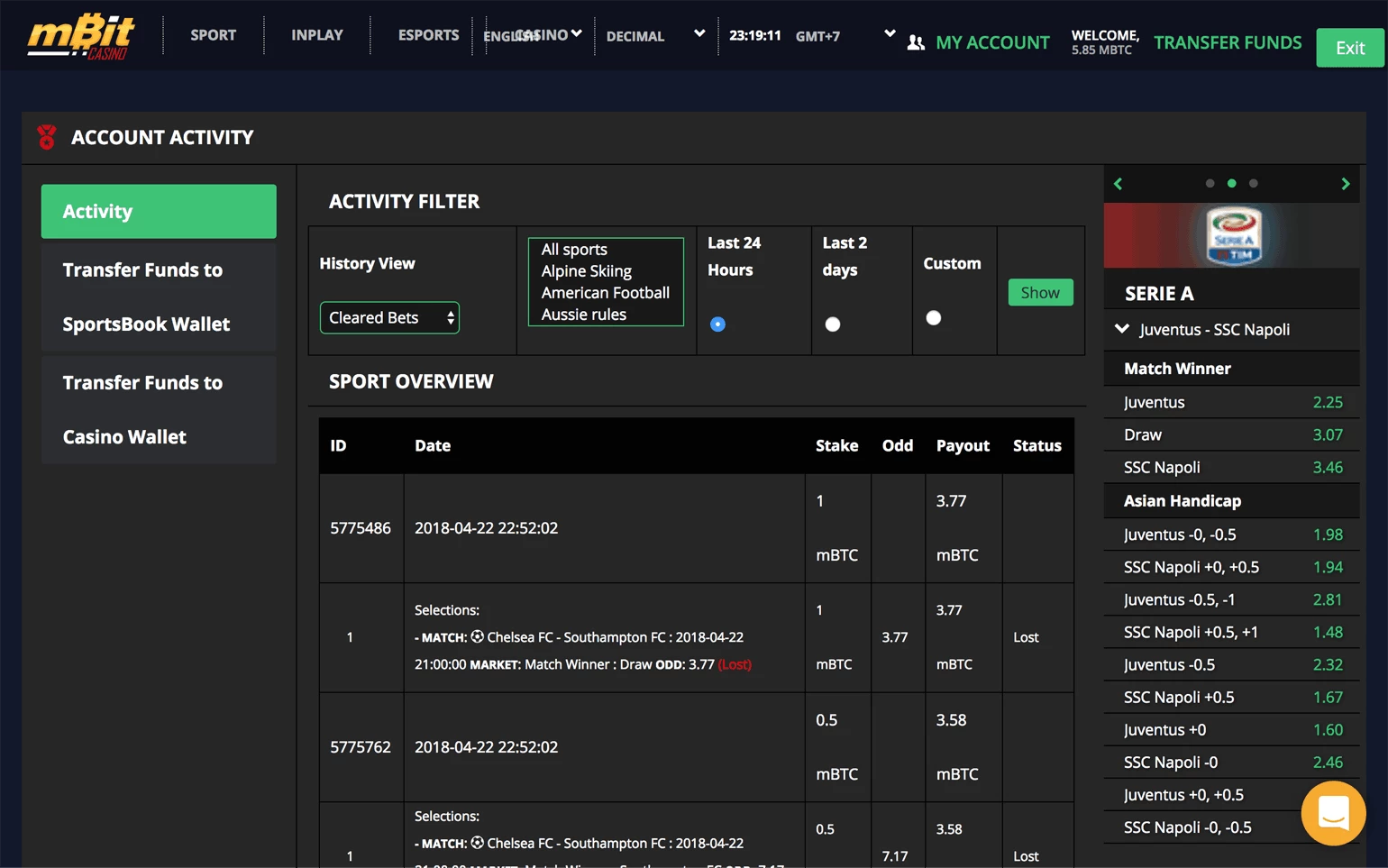 Overall
mBit is a good option with good odds, live betting and a casino. They are a professional and capable operation and their site is good fun to bet on.
For betters who want to use a decent range of altcoins, they are one of the best places to bet.
More by Will Wood

I first started writing professionally in 2015. I initially wrote science fiction novels and historical non-fiction books about British spies.