Although crypto and Web3 gambling have been around for a few years, they're still relatively new concepts to the regular player. Here at Bitedge, we're on a mission to provide our readers with factual, transparent, player-centered, and actionable information on both established and upcoming crypto sportsbooks and poker games. We've developed a scoring system that helps us objectively rank the sites we review. Let's delve into what we do, and the parameters we use to achieve our rankings.
What We Do
Bitedge offers detailed and impartial crypto sportsbook and poker reviews. Our process involves putting operators under the magnifying glass and relaying facts about them to the reader. We directly assess the website instead of tuning to what other sources say about it. We register as users on the website and go through the kind of experience a regular gambler would, as part of the review procedure. We take these steps to gather up to date, reliable, and accurate information for readers.
Our Knowledge and Expertise
Creating a reliable betting guide takes experience and an outstanding ability to relay information. We have a team of writers with years of firsthand experience in the betting industry as investors, expert gamblers and analysts. Their knowledge and experience gives us the best insights about various operators. We carefully select the sites we feel would be most beneficial for readers based on the feedback offered by our team of writers.
Sports Odds, Moneylines, and More
Our team understands the importance of details when reviewing sportsbooks. We scrutinize the sports odds for all the bookies that we review, and present them to our readers in a simple and clear language. In the interest of objectivity and transparency, we also research and present every bookmaker's over-round and the 50/50 equivalent, something that other reviews overlook. We believe this information helps gamblers understand the odds better, and also choose the bookies who take the least commission out of their winnings.
The Criteria we Use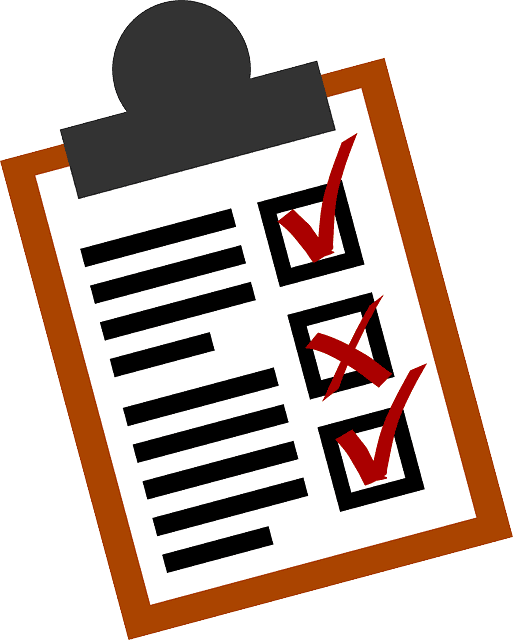 We have a ranking system based on qualities that we believe make a user-friendly crypto sportsbook or poker game. We divide the review into six segments and expound on the first hand information gathered from the site.
In an age where data mining is still largely unregulated, every gambler wants a platform they can trust with their personal information without worrying about third party access. We use the following parameters to gauge safety and security:
The operator's reputation
We start the reputation assessment by checking the incentives a casino has put in place for users, the diversity of games to choose from, efficiency of the payment system, and quality of the gaming experience. We also assess what previous and current gamblers have said about the platform to gauge whether they keep the promise made to their users in their promotions.
The online casino's license
Licensing is a crucial factor in determining the legitimacy of an online casino. Reputable and trusted licensing bodies demand certain safety standards and regulations to be met before they authorize a platform to operate. Players are safer gambling on licensed platforms, and by recognized gambling authorities. We only feature duly licensed sportsbooks on Bitedge.
The casino's responsible gambling efforts
Gambling can only be sustainable when carried out in a socially acceptable way. Most sportsbook licensing authorities demand that providers put in place measures like wager limits, loss limits, withdrawal locks, session limits, self exclusion, cooling off time for players with a gambling problem. We assess these measures in our ranking as they help us determine if the casino is player-centered.
The security measures in place
Three basic security standards separate secure crypto sportsbooks from other sites: SSL encryption, secure payment methods, and personal data privacy. Web3 integration helps casinos tick two out of these three standards by enabling the use of dApps for cash transactions, and allowing pseudonymous or anonymous sign up. 2FA is another security factor we consider when rating a site's security.
Any gambling awards they might have won
Gambling awards reward a sportsbook that has consistently delivered on their promise to their customers during messaging and marketing. It also shows that the platform is withholding security and responsible gaming standards. Therefore, we give some extra points to casinos that have won awards.
Geo-blocking happens because different countries and territories have unique gambling laws. While most of the laws are based on certain negative stereotypes about the industry, we give positive ratings to platforms that respect them and protect users from getting into legal problems.
Bonuses & Promotions
We describe the signup package offered by a casino as it is the first incentive for players to register on a platform.
Number of promos & bonuses offered
We assess the site and list all the bonuses they offer new and regular players, and their respective terms and conditions.
Currencies they are offered in
We check the wallet settings to determine which fiat and crypto currencies are allowed on the site. We give better rankings to sites with a variety of currencies to choose from.
VIP programs allow regular players to rise through ranks and enjoy a lifetime of benefits from their membership. We assess the monetary value of the loyalty program to rank a sportsbook or poker provider.
Gambling is stress-free when done within clear rules and regulations. We carefully assess the terms and conditions to ensure players clearly understand the terms of engagement.
Wagering requirements (how high or low they may be)
Lower wagering requirements make it easier for players to redeem their bonuses and rewards, improving the overall gaming experience.
Transaction Methods
First, we check whether a site offers crypto or cash transactions or both. Sportsbooks with a variety of payment methods rank higher in user-friendliness. We also check payment encryption and only recommend sites that have the SSL seal to protect users from phishing scams. We assess the time it takes to complete a deposit or withdrawal, with instant transactions ranking best. The minimum and maximum number of withdrawals in a day, week or month also matter to us. Finally, we find out the transaction fees and other charges that affect how much players make.
Games Offered
We carefully scrutinize the games library to determine the number and variety of available games. We check whether they have crash and crypto games and also if the platform has provably fair games. Additionally, we sign up and check the site for free to play games. We share the return to player rating and random number generator to help players gain perspective on the possibility of winning. Finally, we list all developers and let their quality ratings guide users in deciding whether to play.
Ease of Use & Design
Online sportsbooks are only as good as the site's user interface and experience. By singing up and playing on a site, we can gauge the level of optimization and user friendliness of the site. We also check whether the site has an App and if not, the website's optimization for mobile browsing. Here, we rank sites according to ease of navigation.
Customer Support
The quality of customer support is connected with a site's level of responsibility to their players. We assess all available customer service channels including email, phone, live chat and social communities. We send test messages on all channels to evaluate the response speed and usefulness. We also check the available languages, the demeanor and quality of information offered by the customer support.
Our Final Say
We put together the ratings in the categories and come up with an overall ranking. We use a 1-5 ranking score in every category to maintain objectivity, and also only rely on data from the site and its customer support channels. Have a look at some of our sportsbook and poker reviews and start your gambling armed with reliable information about the best sites.