Pros
Longstanding trusted operator.
Good privacy.
Low rake.
Cons
BTC only.
Fees for frequent withdrawals.
Privacy and security 9/10
Nitrogen are an industry leader in crypto gambling. Their website has crypto logic integrated into everything. They also know how to have fun with competitions and live community chat.
The player field is small, however you do tend to find a lot of sports bettors on the poker tables.
Your poker balance is shared with their sportsbook (review) and dice game (review).
Software
We believe the future of poker is in the browser rather than in dedicated poker clients and that is the option Nitrogen has gone for. Play in the browser makes accessing the tables safer and easier than downloading a separate app would be.
Nitrogen is simple and easy to use, it is light on advanced options but everything flows and works perfectly and it is very intuitive and beginner friendly.
Rake
The cash game rake ranges from 1% – 4% which is standard for crypto poker sites.
The rake on tournament entry fees is 4% which is among the lowest of any crypto poker site.
You will get an effective 10% – 40% rakeback from Nitrogen's loyalty program detailed below.
Range of Tables
No limit, fixed limit and pot limit tables are offered on:
Hold'em
Crazy Hold'em
Omaha
Hold'em 6+
Only the no limit hold'em micro-stakes tables of 0.01 m฿/0.02 m฿ tend to have action 24/7. However a wider range of tables have action at peak times.
Transactions
Unique deposit addresses: Available.
Confirmations before play: 1.
Withdrawal time: Usually as fast as 10 minutes but we have had significant delays.
Player to player transfer: Available.
You only get 1 free withdrawal every 6 days. After that you have to pay a 0.1 m฿ fee per withdrawal. It's also worth noting that new accounts must wait 6 days before being eligible for the free withdrawal offer. If you try to withdraw within the first six days you will have to pay the 0.1 m฿ transaction fee.
Customer service
Customer service channels available: On site ticketing system or email. No live chat customer service although you can usually get some help in the community chat or through Nitrogen's social media accounts.
Speed of replies: 1 hour or less via on site ticketing system. Slightly longer via emails.
Accuracy of replies: Just okay. Support are more knowledgeable about the sportsbook and sometimes get things wrong.
Privacy and security
Information required at signup: None, not even an email address.
2 factor authentication: Available. Mandatory for withdrawals.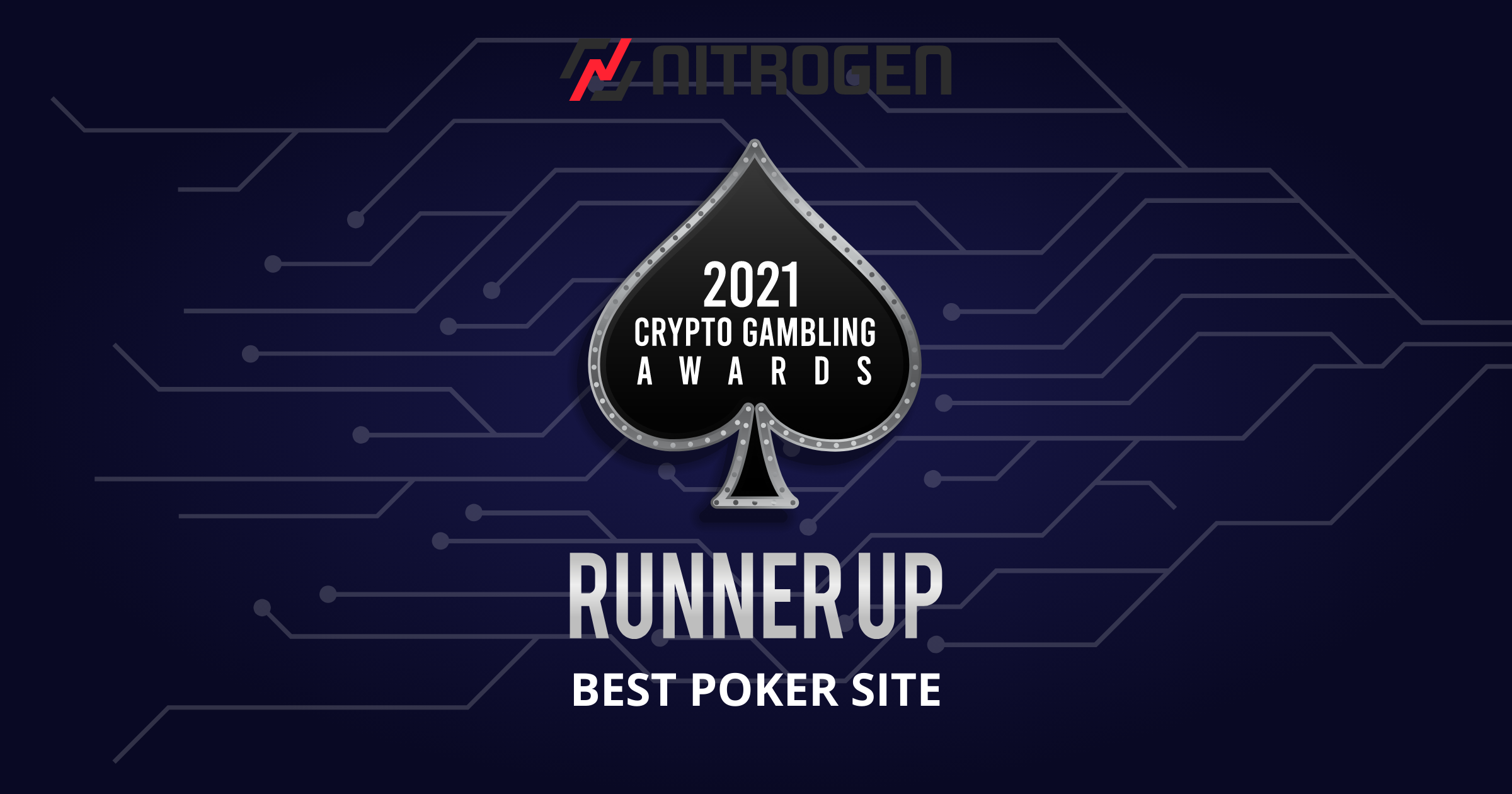 Bonuses
You can only get this bonus here on BitEdge!
Exclusive no limit holdem poker freeroll with 5 m฿ prize-pool every Monday at 4:00 AM! No deposit required, full details of this and another exclusive freeroll here.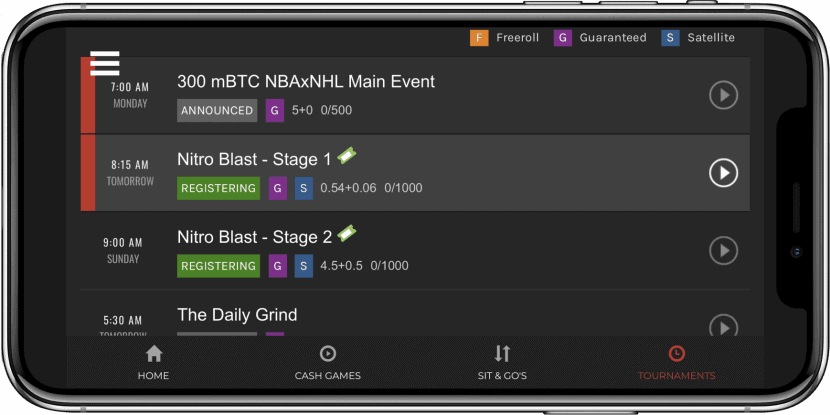 Loyalty program
Nitrogen Sports' reward program gives out points that can be used to buy great value free bets at one of the world's best sportsbooks (review). You can also use the points to buy bitcoin or Nitrogen merchandise but it is better value to buy the free bets, even if you buy 2 and bet against yourself!
The program effectively pays 10% – 40% rakeback depending on how much rake you pay and how patient you are in holding your points to cash them out in larger chunks.
Nitrogen poker reward points are called nitros.
Nitros are earned every time you pay rake or tournament entry fees.
Nitrogen's reward program levels are bronze, silver, gold, platinum and diamond.
The more nitro you gain the higher level you are at and the more nitro you gain per bitcoin of fees paid.
At any time you can cash out your nitros for free bets or bitcoin.
Overall
Nitrogen is an easy to use poker site; combining the advantages of crypto, security and fun. If you want to try crypto poker then Nitrogen are certainly a good option.
Having a decent sportsbook and strong dice games on the side is a nice bonus.