Why is Betting with Bitcoin and other Cryptocurrencies on the World Cup Better?
The benefit of betting with crypto is that it offers opportunities to use a globally accepted form of payment on platforms worldwide. Sports betting with crypto is faster, more secure, and often comes with lower fees which are always meaningful when you want to withdraw your winnings. Crypto withdrawals are nearly instant since they occur on the blockchain meaning you're not at risk of sharing sensitive information with the betting platform. Depositing crypto doesn't come with any additional fees, so you can have the money instantly in your account without paying processing or credit card fees. Finally, with crypto, you can do anything with the money since it's transferred to a wallet address with no real connections to your persona. With digital tokens offering a secure and accessible way of betting on the World Cup, it's a good idea to consider casinos that accept crypto sports betting.
Best Crypto Bookmaker for the World Cup
When it comes to choosing the best crypto bookmaker for your World Cup betting, our top choice is without a doubt Trustdice. It has a fantastic range of sports betting available and the drawbacks are very limited.
If this doesn't quite have what you would like, then there's also Stake available, which also has a solid selection of sports betting options available.
How to Bet on the World Cup – Beginners Step-by-Step Guide
If you're a newcomer to the world of crypto betting or even sports betting in general, then it might be a little bit daunting to get started. Fortunately, we're on hand to make it very simple for you to start betting. Follow our simple guide and you will be choosing the right bets for you in no time at all.
1. Step: Set Up a Wallet for Crypto World Cup Betting
This is your first step. If you're already well-versed in the world of crypto then you can skip this step and the next step. But, if you're a total newcomer, then this is a vital step forward. Here you will need to find the best crypto wallet for your needs. Whether it's dedicated to just a single coin or it allows for multi-coin support, whatever your requirements are make sure to research which will be the best for you.
2. Step; Buy Some Coins for World Cup Crypto Betting
When you have got your wallet signed up for and set up, you can look toward making a crypto purchase. Just find the best exchange for your needs, make a purchase using your fiat currency of choice and send it to your wallet. It's as simple as that.
3. Step: Deposit Crypto to Bookmaker
When you have found the right sportsbook for you, all you need to do is send your crypto to the designated wallet for the site. It's a fast process and will allow you to start in a very short space of time.
4. Step: Place a Bet
On the betting page in your sportsbook, all you need to do is find the bet you want. Once you've done that you select your stake level and place your bet. It's really as simple as that.
5. Step: Withdraw your Winnings
This will differ between sportsbooks, but in general, it's quite a simple process. All you need to do is look at the account page on your chosen sportsbook. Here you'll be able to find all of the information that you need in order to make your withdrawal.
What Cryptos Can You Bet on the World Cup With?
How can you choose from over 20,000 cryptocurrencies on the market today? I've scoured information on which cryptos you can bet on World Cup matches considering tokens status, level of security, implied volatility, and token access. Here's a list of the top 10 major cryptocurrencies you can use: Bitcoin, Ethereum, Bitcoin Cash, Litecoin, Tron, Cardano, Litecoin, Dogecoin, and USDT. Newer established altcoins like ChainLink, Cosmos, Fantom, or Polygon are accepted on sports books like BC.GAME, however, they have yet to be integrated with all casinos!
Crypto Bookmakers with the Best Odds for World Cup
This will often vary from day to day. This is because odds are not a fixed value. They can change even in the lead-up to the game starting. As such, the best odds might be found at different sportsbooks at different points before the match kicks off. As such, it's important to check over what is available as you're getting ready to place your bet.
Despite the level of odds being a fluid thing, there are a few sites that you can generally trust to offer good potential payouts. One of the best sites for positive odds is Trust Dice. You can find out a little bit more information by checking this out.
BC.Game Casino
BC.Game Casino Review


Top Betting Site

Native tokens

Large selection of games
+9
Play Now
Coinplay
Coinplay Review


Instant withdrawal

High payout limits

Great offers & promotions
+17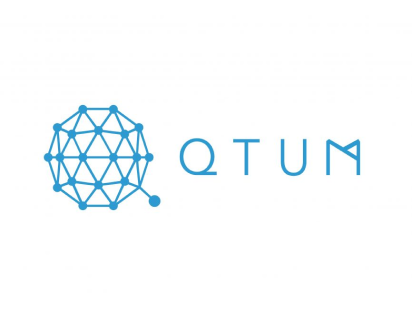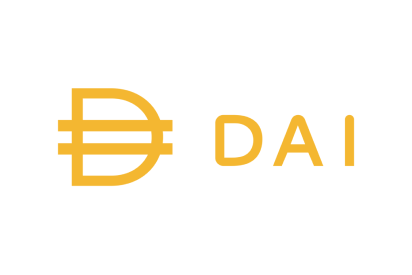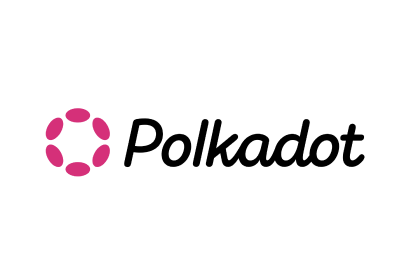 Play Now
Sportsbet.io
Sportsbet.io Review


Easy site navigation

Large selection of bets & odds

Impressive range of bonuses
+5
Play Now
Crypto Bookmakers with the Best Bonuses for World Cup
Bonuses are a big part of betting on the World Cup. They are more than just matched bonuses that can be added to your bankroll. What is likely to appear over the course of the tournament are lots of different betting enhancements. Players will see things such as acca boosts and increased odds on certain games. It will make the tournament a lot more exciting on the whole.
A great site to find a whole host of fantastic bonuses is Stake. You can get matched bonuses as well as specific World Cup promotions. So you can boost your bets throughout the tournament.
Crypto Bookmakers with the Best Customer Support
Customer support is a difficult aspect to look into. Pretty much every site on the market has top-class customer support available to players now. It ensures that no matter what the issues that you might be having are, you can get the help that you need.
Both Stake and Trustdice have got superb customer support in place. It means that no matter what your problem is, you will be able to get the help you need to get the issue rectified.
Betting on the World Cup – Fiat vs. Crypto
I found nothing beats betting on your favorite team and following the success from the start of the game until the last whistle. However, with more than just a single unit of exchange available on the market, you're often left wondering if it's better to spend your FIAT or use crypto for your World Cup bets. FIAT has been around for centuries giving each one of you the certainty that it's approved and regulated by governments. On the other hand, cryptocurrencies like Bitcoin, Ethereum, or other altcoins are newer financial assets that continue to become more and more accepted on a mainstream level. While Fiat has an advantage in terms of familiarity, accessibility, and usability, crypto offers a more secure payment accepted globally. Unfortunately, your currency might not be accepted on a World Cup betting site, even though the sportsbook is a global platform. On top of that, FIAT has a lot of fees which we take from our profits. Fiat currencies have advantages in terms of familiarity and usability, but with crypto, it's easier to go global. Crypto allows you to quickly move currency from one country to another and take advantage of international lines since sportsbooks offload their risk by pricing each line slightly differently from country to country. Ultimately, it depends on your individual preferences – Fiat or Crypto – both can be used in World Cup betting.
How to Select the Right Crypto Bookmaker for You
Choosing the right crypto bookmaker is a massively important step when it comes to betting on the World Cup. For starters, what if you choose a sportsbook that doesn't have a big range of World Cup options? That's why we have put together a list of steps you need to follow in order to make sure that you choose the best sportsbook for your needs.
Make Sure the World Cup is Heavily Featured
Check on the Markets that are Offered
Research the Bonuses that are Available
Make Sure the Site is Safe and Secure
Ensure that your Chosen Crypto is Accepted
Make sure the World Cup is Heavily Featured
This should be an obvious step. If you want to bet on the World Cup, then you need to ensure it's an option. If it's not then it means that you won't be able to place any World Cup bets. Although individual games are likely to not be featured on any sites just yet, it is likely that there will be outright bets available. If these are featured then it means that there is a good chance the tournament will have a prominent position.
Check on the Markets that are Offered
Markets are a big part of sports betting. When you carry out your research, you will end up leaning towards particular markets. If you want to play in a certain market then it's vital that you check to make sure it's available. Look over the different markets that each sportsbook offers and from there you can choose the sportsbook that provides for your needs.
Research the Bonuses that are Available
Grabbing a top bonus can be a great way to boost your bankroll. Looking over the different bonuses that are offered by sportsbooks allows you to choose the right one. The most important aspect of that is the terms and conditions. Researching these will allow you to make sure that you select a bonus that will be best for your needs.
Make Sure the Site is Safe and Secure
A lot of people don't understand that safety and security is the most important aspect to look out for. Not every site on the market has the same level of security so it is vital to check out what's on offer. This includes but isn't limited to, ensuring that there is a solid license in place, SSL certification and high-quality customer service. All of these aspects are the building blocks of a safe crypto sportsbook.
Ensure that your Chosen Crypto is Accepted
If you want to play with Cardano or Tron or any of the not-as-well-known cryptos, it's vital that you make sure it's available before signing up. Otherwise, you will have to carry out an exchange before you can use the crypto you want to play with. Obviously, this will increase your overall costs and eat into any potential profits.
If you can't find a sportsbook that supports your chosen currency then you will have to choose a different one to play with. It shouldn't be too much of an issue as there are a lot of sportsbooks out there, which means that there are a lot of different crypto options available. Make sure to check out all of the other aspects and then that will allow you to easily find the best sportsbook for your needs.
The 3 Most Popular Cryptocurrencies for Crypto Betting
When it comes to actually carrying out the betting, you need to have a crypto to bet with. You might have your own opinions on what you enjoy using, but these are the cryptocurrency options that we have found to be the most popular. As such, these are the most likely that you will see available on the market.
Bitcoin
It was obvious that this would be the top option. Bitcoin is without a doubt the most well-known cryptocurrency on the market right now. It was the first one to gain any kind of mainstream traction, not only that but it still influences the price of lots of other cryptos to this day. There are a lot of reasons to use Bitcoin as your chosen crypto, but the main one is the relative stability that it offers in relation to other cryptos.
Ethereum
It might not be quite as well known as Bitcoin, but Ethereum is certainly in second place. It offers a little bit more flexibility than BTC and this in turn can lead to players finding it more useful. It's offered by pretty much all of the sportsbooks that feature Bitcoin, so if you want to play with ETH, you won't have trouble finding a site that offers it.
Dogecoin
Often seen as a joke coin, Dogecoin has become popular with many bettors. This is due to it being relatively cheap, which allows for lots of lower-take bets to be placed. It still has high levels of security in place and fast transactions, which allows it to remain useful to players. It's unlikely that Dogecoin will ever see the price highs that Ethereum and Bitcoin have seen, which makes it perfect for players who want a low-cost alternative
The Different Types of Bets
Lots of people think that betting on sports is just a case of picking the winners. It's not the case, in fact, it's not been the case for a very long time. Soccer in particular has a very wide range of different betting options available to players. The markets that are offered cover pretty much every possible choice that players can think of. However, there are a few types of bets that can be applied to different markets. These are the most common ones that you will see in crypto sportsbooks.
Parlay Bet
A parlay, also known as an accumulator depending on where you're located, is basically when a number of different bets are collected together to create a single bet. So, using the World Cup as an example, you might want to bet on Argentina, England, Brazil and Germany to make it to the semi-finals. This would essentially be four different bets all put together.
So, the odds for each bet would then be put together to create a single higher-paying bet. The difference with this type of bet, when compared to placing each bet on as a single bet, is twofold. Firstly, it will create a higher overall payout than placing them as single bets. Secondly, it is a much higher risk. If one of the choices loses then it means the whole bet loses. If they had been placed as single bets then only the losing bets would not pay out, all others would still pay out.
Money Line Bet
A money line bet is essentially a bet on a single game. This is just a bet on the result of the game. So, with the World Cup, it would be on the home team, away team or a draw. These bets can be put together into a parlay bet if you like, but there's no requirement to do so if you don't want to.
Point Spread Bet
A point spread bet is more commonly known as a handicap bet in soccer. It's essentially a handicap that is applied to the score of one of the teams. You then place the bet and if your chosen team wins after the handicap has been applied to the score then your bet will win. An example of this might be Germany beating Ghana 3-1. If you had Germany win with a handicap of -1 then it means your bet would come in. This is because even with the -1 applied to Germany's score it would still be 2-1.
In this situation, you could have also placed a bet on Ghana to win with a handicap of +3. As you can see, this would be a positive handicap and would increase Ghana's score from 1 to 4. It's also possible to bet on a draw being the result with a handicap, but this is less common.
What are the odds for each type of bet?
The odds for each type of bet vary. There isn't a fixed value in place. This is because there are large disparities between the abilities of individual teams at the World Cup. As such, you won't get the same odds for the same type of bet. It is more likely that a parlay will offer higher odds because it combines multiple bets into a single one.
What are the Tax Implications of Betting on the World Cup with Crypto?
To put it simply, it all depends on where you are located. If you're located in the UK, then it means that tax implications won't really apply to you. Betting winnings aren't taxed in the UK, the tax is taken from the revenues of the betting outlets. However, in the USA this isn't the case. Your winnings will be taxed, as well as the revenue of the betting outlet.
Despite winnings being taxed in the US, it still means that you will have to look into how much you have to pay. Some states automatically take the winnings when you win but some require you to pay them manually. It can make it quite difficult to know exactly how much to pay. So, it's important to look into how much you will have to pay and whether it has to be paid manually.
Also, even if you're from the UK or the US, or anywhere else, you will still have to look into the laws of the country where you are. So, if you've taken a break to another country while the World Cup is on, you will have to adhere to the gambling laws in that country. You may be able to claim the tax back when you return home, but again this is something you will have to look into when you return home.
All tax laws change from country to country, so it is vital that you research what they are before just assuming you don't have to pay any taxes.
Are there any Special Promotions or Bonuses Offered for Betting on the World Cup?
To put it extremely simply, there will be. However, it's impossible to know exactly what those special bonuses and promotions will be. This is because they will come into play as it gets closer to the World Cup starting. We do have some ideas that we think are likely to appear though.
Parlay Boosts
These are common promotions that appear around any major tournament. It will give players a predefined parlay which will have boosted odds. So, for example, it might have four teams chosen to win which would normally provide odds of 25/1. However, the parlay boost might increase the odds to 33/1. There's also the chance for any parlay of 4 or more choices to get a boost added on.
Parlay Stake Returns
These are normally only applied to parlays of 4 or more choices. What they do is return the stake to the player if only one of the bet choices loses. So, it doesn't pay out the win, but it does return the stake in the form of a free bet.
Other Promotions
Of course, this isn't an exhaustive list of promotions that you can expect to see. There are lots of different options that can appear. Players might be given deposit bonuses or free bets or any number of different special promotions. The best thing to do is just look over what's available and see if you can claim the best bonus for you.
World Cup Crypto.com Became the Official Sponsor
Back in March Crypto.com announced that it had been made one of the official sponsors for the World Cup. It was a positive move for cryptocurrency in general. It means that the brand will be seen both on screen and will have a presence in the stadiums during the tournament. However, it has been seen as a strange move by some people.
This isn't anything to do with gambling being illegal in the country. It's that crypto trading is illegal within Qatar. It makes it an extremely strange decision for the country to allow Crypto.com to be an official partner. However, the reasoning behind it is most likely due to the World Cup being a global brand. As such, it has to appeal to a global fanbase. It's likely that there will be alcohol sponsors included, even though alcohol is prohibited within the country.
This shows that crypto is a growth industry. Not only is it becoming more popular, but it also has enough name value to be one of the official partners for the biggest sporting event in the world. This sponsorship deal should allow for crypto to become a household name with even more people.
Final Verdict
On the whole, it will just be a massively fun tournament. It's the first time that the World Cup has taken place in the winter and only the second time that there has been an Asian host. It means that there could be quite a few surprises appearing, which could lead to some big wins from sensible bets.
With crypto becoming one of the dominant ways to place sports bets, it means that this World Cup could be the breakout tournament for crypto players. There are a lot of top-class sportsbooks on the market now for crypto players, which makes it the perfect time to make the step into playing with crypto.
If you're ready to start playing with crypto on the biggest sporting stage, then the World Cup should be right up your street. With top-class sportsbooks and bonuses available, it is geared up to be one of the most enjoyable tournaments ever.
FAQs
What teams have a realistic chance of winning the World Cup?
Every single World Cup has a few surprise teams that shock people, but being realistic there are just three or four teams that have a realistic chance of winning the whole tournament. France is an obvious contender due to the large amount of talent in their squad. Brazil has a decent squad combined with the incredible talent of Neymar. The same can also be said of Argentina and Messi. England is also a team that could potentially go all the way.
How do I know if a particular bookmaker is offering good value?
If you have carried out research that suggests a particular outcome is likely and the odds are above events, then this is good value. You won't know what is good value until you have completed your research. This is why it's important to carry research out. It will allow you to easily check which sportsbooks are offering the best value and will give you a chance to bet in a sensible manner. If you don't do your research then you are just guessing as to what is the best value.
What is the best strategy for betting on the World Cup?
This all depends on what your research tells you combined with your bankroll. If you have a small bankroll then you will have to be a lot more conservative with how you bet. However, a large bankroll means that you can take a few more risks. Look into all of the different options in order to work out the best strategy for your situation.