Live betting, also known as in-play betting, is a great way to find added value when betting on soccer. As the biggest soccer tournament in the world, it will also be the case at the World Cup. Live betting creates a host of betting opportunities complete with constantly fluctuating odds that when coupled with a successful betting strategy have the potential to create an exciting way to turn a profit.
Live Betting Advantages
Instant results.
A greater chance of finding good value.
The ability to cash out.
More data and stats are available during play.
Live Betting Strategies
To be successful when using live betting it's vital to carry out research. This is because research allows you to have an idea of the likely outcomes during a match. This allows for added value to be found. On top of this, how the match plays out in real-time is very important when it comes to understanding when a bet should be placed. By putting together statistical information and combining it with live information it provides more insight than just choosing your favorites.
For that reason, it's essential to not only conduct research but also watch the match live as an eye test could reveal information about tactics, player fitness, body language, etc. that the stats don't reveal.
Specific Betting Windows
Analysis reveals that the majority of the goals scored in 2010, 2014, and 2018 World Cups were scored in the second half during open play i.e. not from corners, free kicks, or penalties.
In the 2018 World Cup 63% of goals were scored in the second half during:
Minute 45-60 = 28% of goals.
Minute 61-75 = 16% of goals.
Minute 75-90 = 19% of goals.
These stats can be used for betting strategies that target specific live betting windows such as these:
Halftime bets
Placing a bet at halftime allows you to assess the first half's performance and gain insight into what will potentially change going into the second half. It also allows you to evaluate which markets may be profitable in the second half. For example, the second half will in all likelihood be higher scoring than the first half so an overbet on the total goals could be good value.
55th-minute bets
Placing a bet after the first 10 minutes of the second half will give you enough time to assess whether a manager's halftime tactical adjustments will have any substantial bearing on the rest of the match. As stated above 28% of World Cup goals were scored in the first 15 minutes of the second half.
This is also the perfect time to place a live bet before the first substitutions which will suspend live betting and possibly shorten your odds.
75th-minute bets
The second highest-scoring 15-minute period is the 76th-90th minute. Analysis shows that this is when sides will field their second and third substitutions and fresh legs can make all the difference. A manager with a lead will usually opt for defensive reinforcements to protect their lead while a manager chasing the game will have to make riskier and more aggressive substitutions.
Substitutions change games and you can profit by predicting how. For example, by predicting that an attacking substitution will pay off with a goal to the trailing side.
Immediately after goals
Momentum swings such as goals, very often result in a tactical change for one or both teams which inevitably changes the flow of a game. Naturally, if the underdog scores first the favorite's odds will be lengthened which may offer good value. However, it's imperative to note that 71% of the teams that scored the first goal during the 2018 World Cup went on to win.
Total Corners Live Betting
A popular live betting strategy is to bet on the total corners, especially when the favorites are losing and particularly at the knock-out stages. For this strategy to be applicable the match has to meet 2 requirements:
The favorites must apply high pressure and need to score.
The favorites rely on a lot of crosses from the wings as opposed to playing in the center looking for through balls.
This should often result in there being plenty of corners. In theory, that means you should bet the over in the total corners market. However, the opposition should be evaluated before placing this live bet as an opposition team that controls the tempo and retains possession is less likely to concede corners compared to a team that spends a lot of time defending.
Additional Research
While research on previous world cups can help, it's not all that you need to look at. Soccer is a game that evolves at a fast pace. Just over the last decade tactics have changed massively to focus on higher pressing. It means that historical research also has to be combined with contemporary research.
Looking over the domestic leagues won't tell you too much in terms of how games will play out. However, you can find out which players are in form going into the World Cup. So, if Harry Kane is regularly scoring early goals, this is a potential bet to think about. Obviously, this kind of information can be used for a variety of players who are playing in their domestic leagues.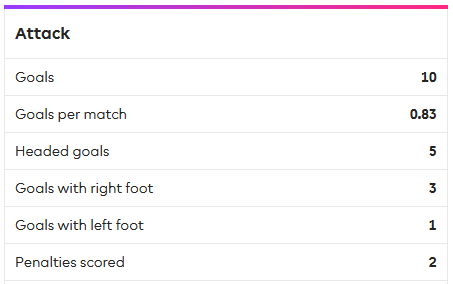 Added to this, any international breaks and friendlies before the tournament will give an indication of the form that each team is in. It won't give a definitive stat, but it allows you to have an idea of who you should be backing and their potential in-game management.
Where to Bet
Of course, when you're fully ready to start placing your live betting choices, you will need somewhere to place them. If you're looking for a range of sites to choose from then our crypto sportsbook reviews are a great place to start. A great review to start with is ours for Stake. Once you've found the site for you, then it's time to just start playing.