1×2 Bet Type
This type of bet is also referred to as a three-way and a match bet. This is the most straightforward bet available in which you pick the result of a match.
Bettors are only familiar with American sports such as NFL, NBA, and MLB will be used to 2 options on the moneyline. However, soccer includes the third option of a draw.
The 1×2 bet refers to the home team (team 1), a draw represented by the "x", and the away team (team 2). These bets are settled after full-time, meaning at the conclusion of 90 minutes of play plus any added injury time or stoppage time. That's all there is in the group stage but be careful in the knockout rounds; this market does not include extra time and penalty shootouts which often occur after the group stage.
Draw-no-bet
Draw-no-bet is effectively a 2-way moneyline that excludes the option to bet on a draw which means you have to pick one of the teams to win the match. If you place a draw no-bet wager and the score ends in a draw, the wager is pushed (refunded) and the original stake is returned. The wager is essentially cancelled if there's a draw, which explains the name "draw-no-bet."
As there are only 2 outcomes for his type of wager, both the favorite and the underdog's prices will be shorter than the 1×2 market as insurance is built into the wager. However, the draw-no-bet odds will be better than the double chance market.
Double Chance Bet Type
A double chance bet allows you to place a bet on 2 of the 3 possible outcomes from a 1×2 bet. A bettor bets on one of these combinations:
Home team or draw.
Away team or draw.
Home team or away team.
If either of your selections wins you will be paid out. This bet stacks the probability in your favor and the odds are significantly lower than the 1×2 or draw-no-bet wagers. This market is ideal for bettors who want to reduce risk while still turning a profit, albeit a small one.
The first 2 options listed are the same as a +0.5 handicap. This bet is useful when you like a team's chances against the odds but you concede the teams are quite evenly matched.
Asian Handicap Bet Type
This type of bet is also referred to as a spread bet. A team features a weighted "handicap" that is added to or subtracted from their score at the end of the game. This can make a game even by giving the underdog a head start. For example in a game where the favorite is considered likely to win by 1 or 2 goals, giving the underdog a +1.5 goal head start makes it an even game.
Asian handicaps can include whole numbers, halves, or quarters with the sportsbook giving each team a plus + (usually for the underdog) or minus – (usually for the favorite) figure to denote their handicap.
Whole number handicaps
Example:
Favorite – 2
Underdog + 2
If you bet on the favorite they need to win by more than their handicap for your bet to win. Their handicap is 2 goals so if they lose, draw or win by 1 goal then your bet loses, if they win by 2 goals your bet is refunded and if they win by 3 goals or more your bet wins.
Half number handicaps
Example:
Favorite – 0.5
Underdog + 0.5
If you bet on the favorite they will need to win to overcome the handicap. If the game is a draw or the underdog wins then your bet loses.
Half numbers are the most popular handicaps because they remove the possibility of a draw.
Quarter and three-quarter handicaps
Example:
Favorite – 0.25
Underdog + 0.25
The above example can also be written as
Favorite 0.0/-0.5
Underdog 0.0/+0.5
In a quarter handicap bet half of your stake is placed on the nearest whole number and half your bet is placed on the nearest half number. So if you bet the favorite in the example above you actually have 2 bets:
Favorite – 0
Favorite – 0.5
Each bet results separately which means you can win or lose with half your stake and have the other half refunded.
It's important to note that it's different than the whole and half number handicaps – there is a possibility of having a part of your stake refunded.
Total Goals over/under Bet Type
This betting market is also referred to as Asian totals. Sportsbooks set a projected total number of goals for both teams to score in a match and you then predict whether the total goals at full-time will be over or under that total.
Totals can be whole or half numbers but half numbers are more popular because they remove the chance of a draw and a refunded bet.
Once again it's important to note that sportsbooks markets are considered for full-time only unless otherwise stated. The results from extra time or penalty shootouts are not used to calculate a winning or losing bet. Historically World Cup matches have ended with low scores with the majority of matches not exceeding 3 total goals.
Bet Builder
Bet builders allow you to build a customized same-game multiplier. These bets are effectively an accumulator of outcomes from a single match rather than several matches. These accumulators offer long odds and are exciting to follow through the game.
A casual bettor wanting to turn a large profit from a small stake has the opportunity to have some fun and test their betting prowess. However, serious bettors looking for long-term profit usually prefer making each bet separately.
The accumulator can include several markets that include the likes of the number of yellow cards, the number of corners, goal scorers, player props, and more. You can find the bet builder feature at Sportsbet.
Outright Bet Type
An outright bet is a wager on the overall winner of a tournament in this case the World Cup. Outright bets are fun to place before the tournament has begun and then flow that team throughout. Although you get better value and more control by simply betting on that team to win individual matches.
The current favorite in the outright market is

Brazil at odds of around 5.5 followed by

England and
France at odds of around 6.9.
Group Winners and Qualify from the Group
These bets allow you to predict the winner of each group, or to bet on a team to advance to the knockout stages by finishing in the top 2 of their group.
There are 8 groups of 4 teams with all teams playing each other once, resulting in 6 matches per group. Wins count for 3 points, draws count for 1 point and if two teams finish with the same amount of points then the team that scored more goals is ranked higher.
A bit like outrights these bets can be fun but generally, you will get better value and more control by betting on individual matches that will determine the group winners and qualifiers.
Golden Boot
Golden boot betting lets you predict the top-scoring player of the tournament. There are 2 things to consider here: How many goals per game will the best strikers score and how many games will they get to play, which is determined by how far their nation advances.
For example, if Ronaldo scores 1 goal per game and Portugal make it to the quarter-finals then he will score 5 goals.
If Neymar only scores 0.85 goals per game but Brazil make it to the final then he will score 6 goals and beat Ronaldo for the golden boot!
Note that the pointless and annoying 3rd place playoff game does count for all tournament total bets; total goals, total red cards etcetera.
Choosing Your Favorite Bet Type
When it comes to choosing the best bet type for your needs, it's most important to look at the research you have carried out. If you've got a list of likely goalscorers, then the over/under markets aren't the bet type you need to be looking at. In this case, you should look for different goalscorer bet types.
By making sure that your research matches up to your favored bet type, you can increase your chances of grabbing better value. This is an important part of the process, research without focus won't increase your chances of winning. By being focused, you have a better chance to be a successful bettor.
Best Crypto Casinos for World Cup Bets
BC.Game Casino
BC.Game Casino Review


Top Betting Site

Native tokens

Large selection of games
+9
Play Now
Coinplay
Coinplay Review


Instant withdrawal

High payout limits

Great offers & promotions
+17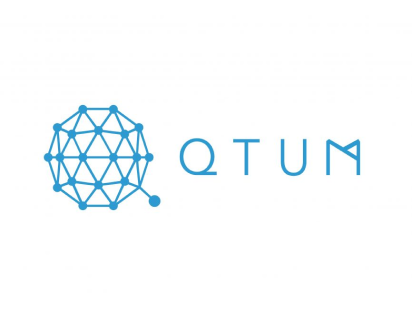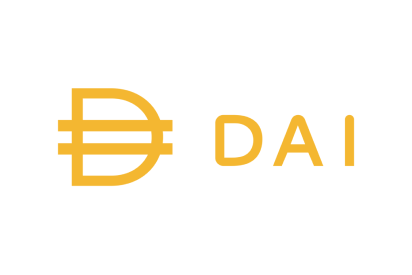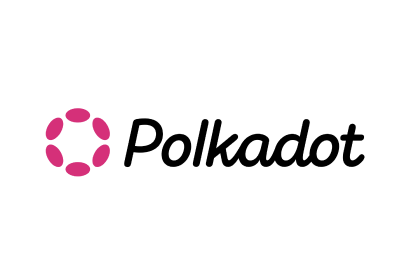 Play Now
Sportsbet.io
Sportsbet.io Review


Easy site navigation

Large selection of bets & odds

Impressive range of bonuses
+5
Play Now