Many crypto players would scoff at the notion of playing bingo, discounting it as an old-fashioned game, and they'd be right – it certainly is old-fashioned. Bingo's origins go back as far as the 1500s but that doesn't mean it's boring by any means.
The game is said to originate from Italy's traditional lottery game, "Il Giuoco del Lotto d'Italia." From there, it moved to France in the late 1700s, where its name evolved to "Le Lotto."
Since then, the game has evolved and made its way to several countries with great popularity and wild fanfare, especially England and America. A purported 100 million people play bingo worldwide as it offers low-priced gambling and its fair share of entertainment.
How to play bingo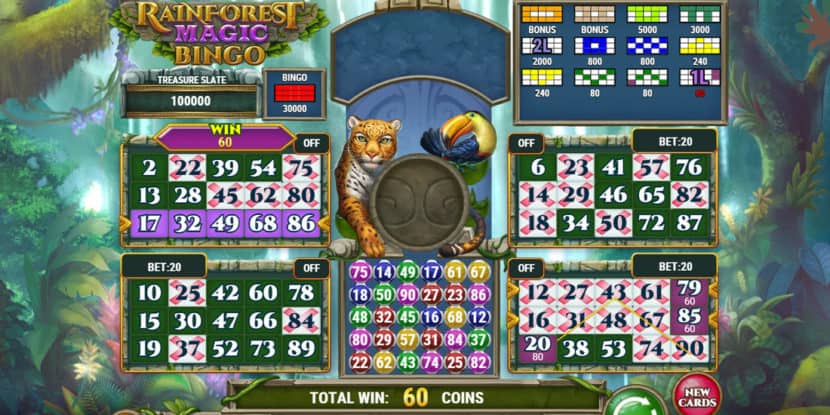 In top crypto casinos, bingo tends to be characterized by swift gameplay and decent winnings. The basics of bingo are simple enough as it's comparable to the lottery in that the player needs to match a set of numbers to those they have received.
To get started with online bingo, you'll need to purchase a single card. However, many games give you the option of buying up to 4 cards.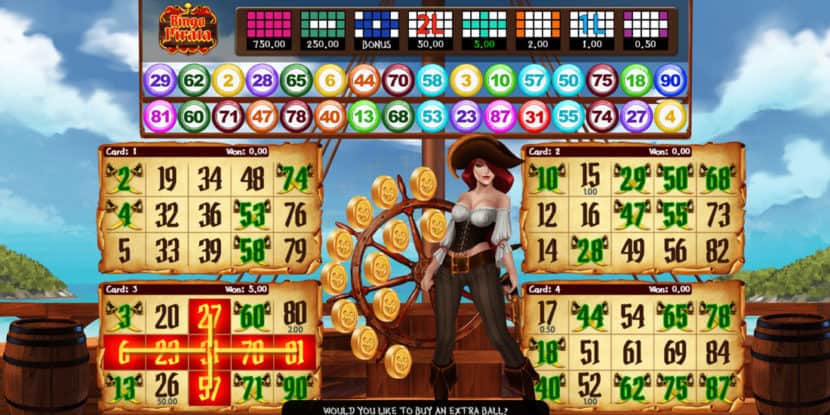 These cards are split into numbered squares with each square containing a random number between 1 and the variant's number of balls. Some bingo games allow you to request new cards if you're not satisfied with the numbers listed on the cards.
Once the game starts, numbered balls will systematically appear, and the game will automatically match the drawn numbers to those on your cards. You'll also have the opportunity to purchase extra balls if you're close to completing a winning combination that consists of various paylines and payout combinations.
Different types of bingo
There are 5 different variants of bingo prevalent in crypto casinos today. Crypto casinos feature different bingo games, so you might not see all of the variants on a particular site.
The main differences are the numbers on each ticket and the number of balls drawn. You'll find 30-ball, 60-ball, 75-ball, 80-ball, 90-ball, each with a different set of rules:
30-Ball or 'Speed Bingo' – Cards for speed bingo feature a 3×3 grid with 9 numbers.
60-Ball Bingo – The lesser spotted variant of bingo features a 5×3 grid with 15 numbers.
75-Ball Bingo – This version of the game is the most popular across the U.S. The card features a 5×5 grid with 25 numbers with a blank square in the centre.
80-Ball Bingo – This variant uses a 4×4 grid with 16 numbers and uses several popular patterns: 4 corners, single numbers, horizontal lines, and vertical lines.
90-Ball Bingo – This is the most popular version of bingo. It consists of 90 numbers and uses a 5×3 grid with 15 numbers.
Crypto bingo providers
There are 3 prominent software providers that develop the top bingo games you'll find at crypto casinos:
Caleta
This provider's 90-ball games allow you to pick up to 4 cards with the option of requesting new cards if you're not entirely satisfied with your current set.
The games all start by drawing 30 balls with the option of supplementing up to 12 balls if you're close to completing a winning combination.
Play'n Go
These 90-ball games draw either 30 or 33 balls (depending on the specific game) and allow you to request up to 10 and 13 extra balls respectively to complete a combination or payline.
You also have the ability to play with up to 4 cards with the option of requesting new cards. If that wasn't enough, bingo games from this provider also feature exciting jackpots and bonus rounds.
Belatra
The provider's slogan "Made to be different" is apt as it breaks with convention in offering a 60-ball bingo variant with 30 balls drawn per round.
You'll be able to purchase up to 14 extra balls, while other providers' bingo games ordinarily allow a maximum of 13 balls. It may not seem like much, but that one extra ball could make all the difference. Some of the Belatra bingo games also boast a magic ball that serves as a multiplier of up to 5x.
Where to play crypto bingo
We suggest you try BitCasino.io based on the massive variety of bingo games on offer, its lightning-fast transactions and its top-notch reputation. Our first choice is followed by mBit and TrustDice which feature exactly the same bingo games. These 2 crypto casinos offer a reasonable variety of games despite the smaller selections on offer.
BitCasino.io – You'll find a large variety of bingo on offer at this top crypto casino. With 25 different titles, you'll undoubtedly find a game to suit your needs. You'll find 20 titles from Caleta, and 5 titles from Play'n Go.
Bitsler– Get ready to experience the alternative 60-ball bingo variants with 3 games from Belatra. Play 88 Bingo 88, Bingo Soccer and Just a Bingo.
bitStarz – You'll be able to mix it up with 3 titles at bitStarz. You've got a choice between Sweet Alchemy Bingo and Rainforest Magic Bingo from Play'n Go or you can take a chance on Belatra's Just a Bingo.
mBit – With 6 games on offer, you'll be able to pick between 3 Play'n Go games (the same as those on bitStarz with the addition of Viking Runecraft Bingo ) and 3 Belatra games (the same games as found on Bitsler) at mBit.
Sportsbet– You'll be able to play two different Caleta games here with Betina Bingo and Bingo Trevo da Sorte on offer. The casino also features the same 2 Play'n Go titles as bitStarz: Sweet Alchemy Bingo and Rainforest Magic.
Stake – Keep it simple with 3 games. You'll find the same popular Bet'n Go games that are also available at mBit.
TrustDice – Fans of 90-ball can count on the same 3 games from Play'n Go that are available at mBit with the option of trying out 3 of the 60-ball variants from Belatra that are also found at Bitsler.
Bingo tips
Bingo is a game of chance, but some strategies can certainly tip the odds in your favor. We'll briefly look at 2 strategies in particular that have yielded positive results:
Get extra cards – Buying more cards increases your chances of winning. Buying more cards costs more, but you'll have more numbers that could potentially match those drawn.
Avoid duplicate numbers – When playing with multiple cards, check for duplicate numbers. Duplicates minimize your odds of winning, and you'll need to request a new set of cards.
Why play bingo with crypto
If you're looking for an easy-to-play casino game that has the potential to offer substantial returns, be sure to consider bingo. On top of that, playing bingo at a crypto casino also boasts the following benefits:
Low house edge
Privacy and security
Provably fair bingo
Cheap and fast money transfers
Playing bingo at a crypto casino provides an excellent opportunity to maximize your winnings. To get in on the action simply visit one of our top recommendations now.