Bettors with crypto have 2 types of sportsbooks to choose from.
End-to-end crypto sportsbooks where your deposits, balance, bets, payouts and withdrawals are in crypto all the way through. All the sportsbooks on this site are end-to-end crypto.
Fiat sportsbooks that allow you to deposit and withdraw in crypto. Your balance, bets and payouts will be in fiat. Examples include 5Dimes, BetOnline and Bookmaker.
Let's look at the advantages and disadvantages of each. These apply equally to sportsbooks, casinos, poker rooms or any kind of gambling sites. Overall the end-to-end crypto sportsbooks are by far the better option.
Privacy and security
Fiat sportsbooks that accept crypto still require some of your private information like your name, date of birth, email address, phone number and physical address. Often they will make you send in verifying documents before they allow you to withdraw!
Here is 5dimes' signup form, one of the most popular fiat sportsbooks that accept crypto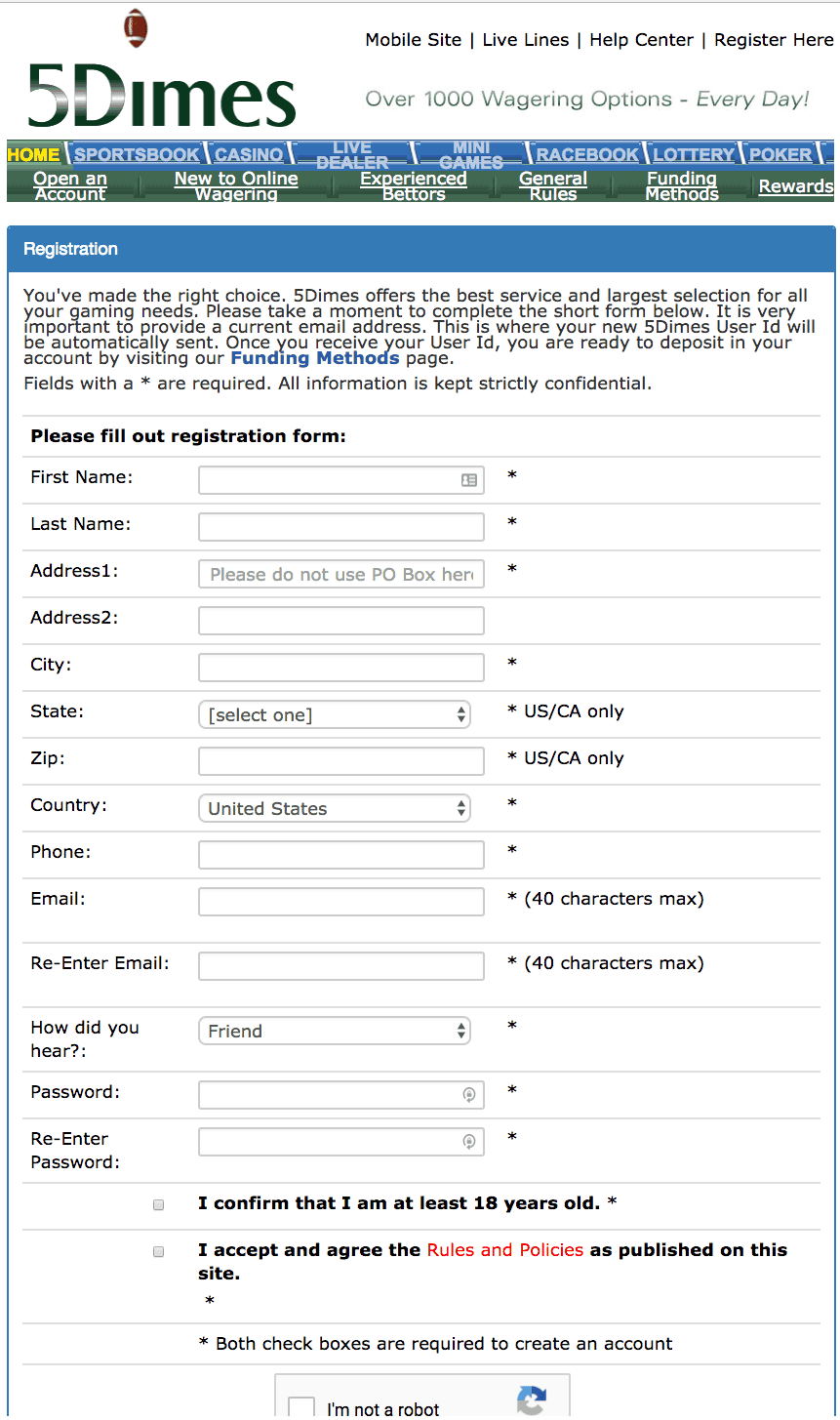 All your private personal data could be misused by the sportsbook, given to governments or stolen by hackers.
Most end-to-end crypto sportsbooks only request an email address. Some ask for your date of birth to establish that you are over 18 years old, that's all. Here is the signup form for Nitrogen, one of the leading end-to-end crypto sportsbooks.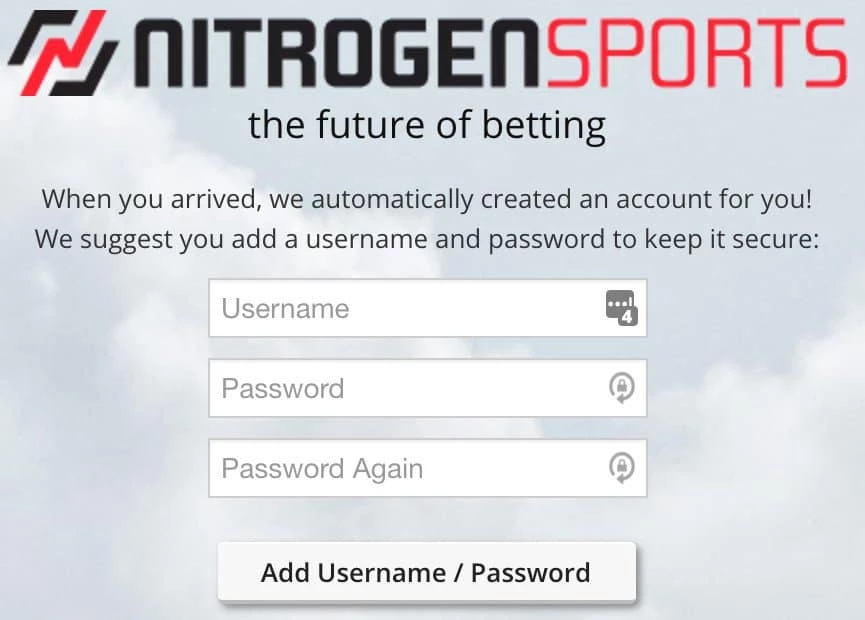 Deposit and withdrawal times
The fiat sportsbooks that do a good job of integrating crypto payments are fast at crediting deposits into your account. But boy are they slow at withdrawals! Many of these sites manually process withdrawals once a day.
End-to-end crypto sportsbooks usually process withdrawals instantly or within about 2 hours max.
Deposit and withdrawal limits
Even with crypto the fiat sportsbooks still impose their minimum and maximum deposit and withdrawal amounts. The minimums range from $10 to $100 and the maximums can be as low as $2000.
End-to-end crypto sportsbooks have no minimum or maximum deposit and withdrawal amounts.
Provably fair gambling
This is one for casino players. We have a full page about provably fair gambling so I won't go into it in detail here except to say it allows the player to be sure a game of chance was fair and they were not ripped off by the site.
Provably fair games are present in almost all end-to-end crypto casinos but not in crypto-accepting fiat casinos.
Currency conversion
This is the one point that some people will consider a positive for the crypto-accepting fiat sportsbooks.
Some bettors want to think in fiat amounts and compare their betting stakes and profit or loss with other fiat-denominated accounts. These bettors might also be concerned about losing purchasing power if the price of crypto goes down.
For these considerations, a fiat sportsbook that accepts crypto is more convenient than an end-to-end crypto sportsbook.
Be aware that every time your funds are converted between crypto and fiat you lose money on the exchange rate. You also miss out on making money if the price of the crypto goes up, which is much more common than the price going down.
Those of us who are really into crypto are used to thinking and dealing in crypto amounts. For us the end-to-end crypto sportsbooks are simpler and more convenient.
Regardless of which side of this point you favor, for most people, the other advantages of end-to-end crypto sportsbooks outweigh this one point.